The Instagram Search tool is the key to social media discovery. Knowing how to make the most of it can help you find new accounts and make it easy for other Instagram users to find you.
Much like Google, the Instagram Search engine relies on data and algorithms to find content that's relevant to you, your interests, and your account. As a user, this enables you to find valuable content, but the benefits don't stop there.
While Instagram's search functions were once limited to hashtags and account names, the social media app has now rolled out much more sophisticated search features. When you understand how they work, it's possible to use this knowledge to build your following and grow your account.
So … what do you need to know?
What is Instagram Search, and Why Does It Matter?
The Instagram platform is rich with content across all kinds of topics and niches. Without a way to narrow down posts, it would be easy to become overwhelmed, and there lies the value of Instagram Search.
In what is essentially Instagram's in-app answer to the search features you know and love from the worldwide web – Google, for instance – Instagram Search offers users a way of finding content they care about.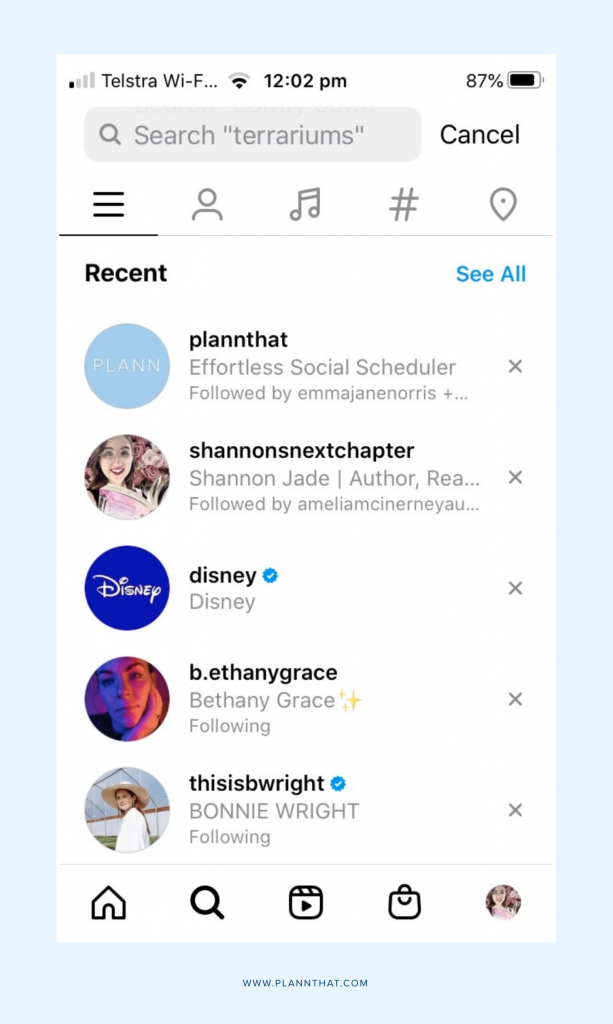 By searching for keywords and hashtags that relate to the accounts or content you're interested in, you can find highly relevant creators and businesses without relying on referrals or needing to leave the Instagram app.
You can also use Instagram Search features to your own account's advantage. By thinking strategically and optimizing your Instagram profile, you can embed keywords and direct more users to your brand.
So, what can the Instagram Search engine do for you? It can offer you yet another opportunity to boost reach and target soon-to-be followers who love your message.
How Can You Use Search to Find Instagram Content?
To start using Instagram Search to find other accounts in your niche to engage with, navigate to the Explore page. Here, you'll find the Instagram Search bar at the top of your screen.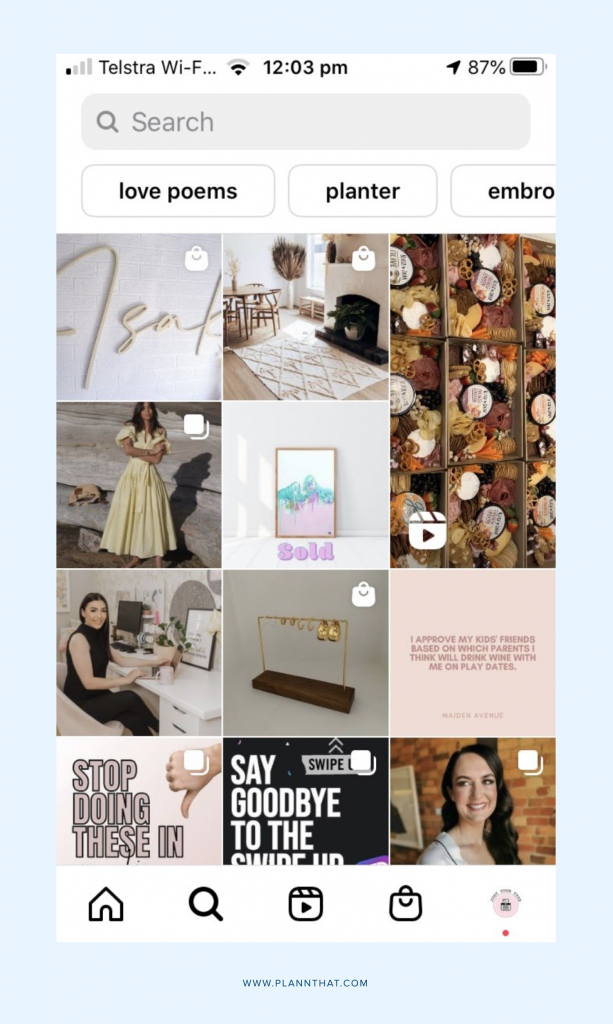 When you tap the Search bar, the app will display your recent searches, as well as a list of content types you can search for. Instagram Search users can choose to search for all top results or to narrow results down to just accounts, audio, tags, or places.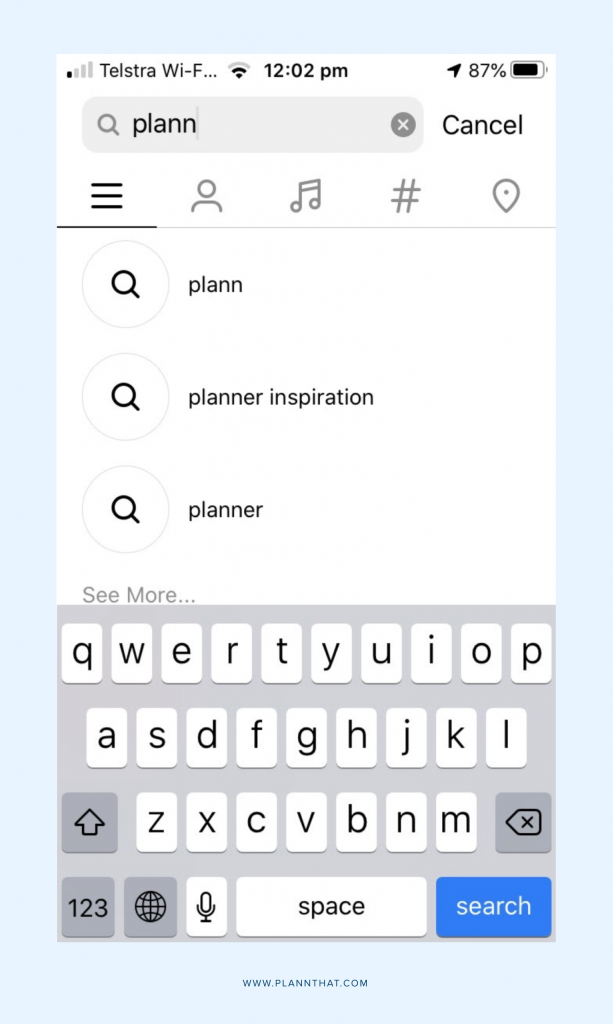 Using the Instagram Search feature is just like using any other search engine. Your best strategy is to type in specific keywords or short key phrases that relate closely to the content you hope to find.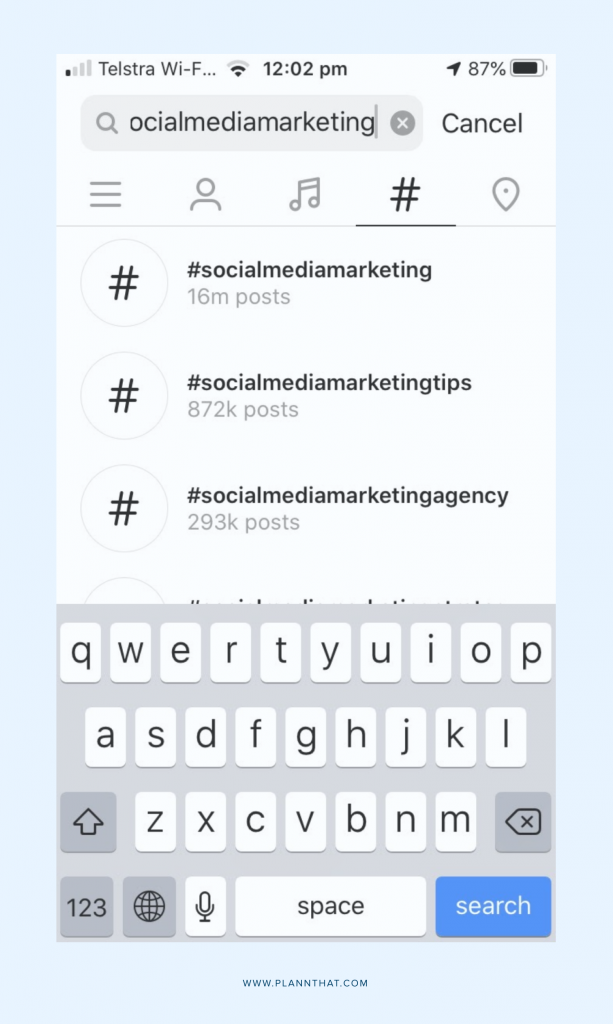 You can click directly on accounts that show up in your search, find posts that use your keyword as a hashtag, or look for captions containing your search terms by clicking results that display beside a magnifying glass icon.
How Does Instagram's Search Ranking Work?
The first step to capitalizing on Instagram Search growth opportunities is understanding how the app's search ranking works.
Instagram Search functions differently from other app algorithms because it relies on direct input from users, combined with previous activity, to determine which results are right for you.
To identify relevant users and content, Search draws information from your:
• account handle
• profile name
• bio keywords
• website links
• caption keywords
• hashtags
• geotagging
The details that you provide in these formats enable Instagram to categorize your account and understand which users are most likely to engage with the content you share.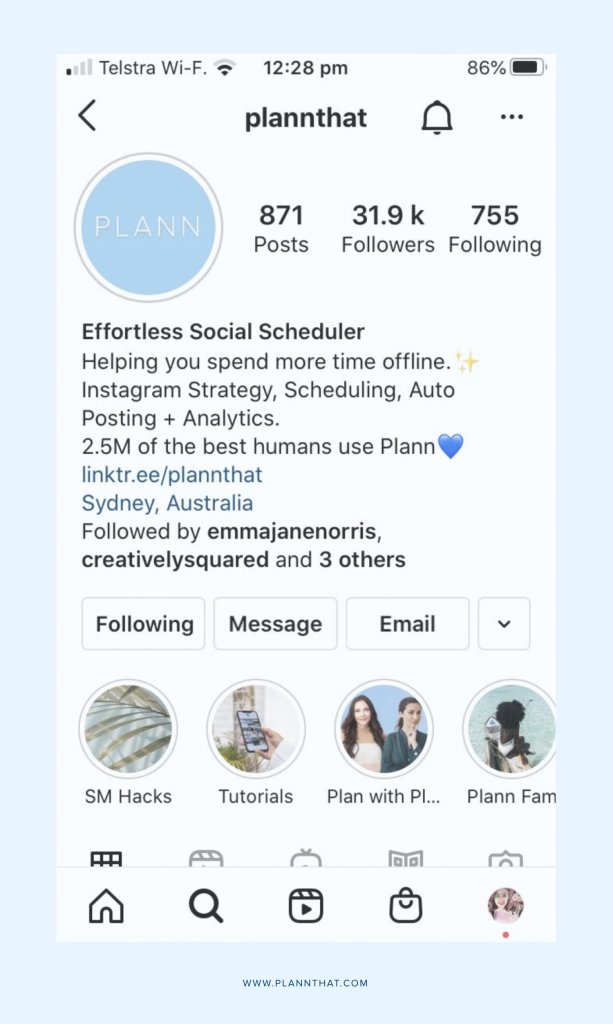 Part of Instagram's Search ranking system also relates to account popularity, with Instagram prioritizing accounts or content with high numbers of clicks, likes, shares, follows, and so on. That means that growing your account is the key to growing more.
How Can You Help Your Account Rank in Instagram Search?
Like any other search engine, Instagram Search operates with SEO in mind.
Your job as an Instagram user is to provide the app with enough information to decode your account and show it to interested audiences. Optimizing your profile is the best way to draw more users to your account.
Search success starts with the basics of account setup. Do your account handle and profile name contain keywords relevant to your brand? What about your bio?
Instagram Search is looking for signs of what your account can offer, so it's important to make sure that these details are clear both to the algorithm and to any searchers it sends your way.
To generate Instagram Search traffic, try to incorporate keywords in your bio that outline what users can expect from your account. Make the most of bio real estate by adding a link to your website or another social media platform.
There are also ways to boost reach opportunities with individual posts.
Instagram hashtag search is still a popular feature, so add up to 30 relevant hashtags to each piece of content you share. Including keywords inside your the captions (such as, self-care or business tips) of your photos, Reels, and IGTV videos to increase the chances of users finding your content.
If your brand is location-specific, geotagging your location can also be helpful.
Which is Better: Keywords or Hashtags?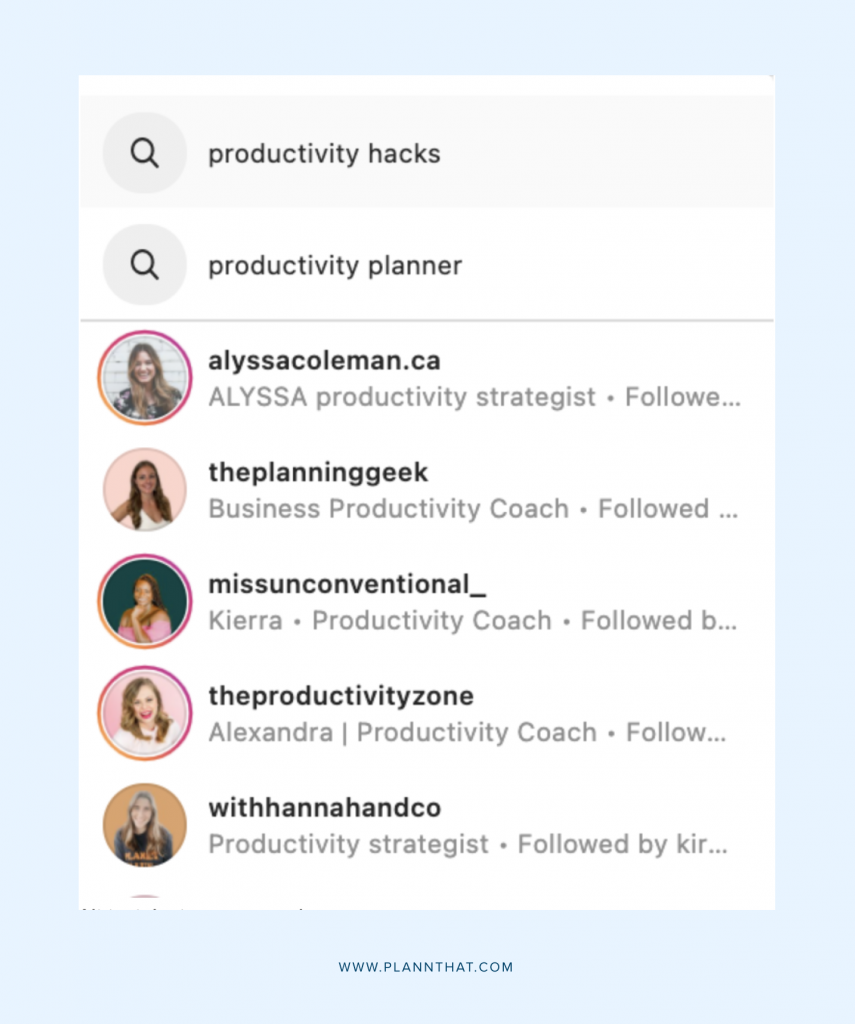 Why choose between keywords or hashtags when you could be using both?
Instagram users have long been able to search for hashtags, while keyword search features are still a relatively new addition to the app.
Keywords and hashtags enable Instagram users to search and find content in different ways, and they can be used together.
By combining SEO captions with well-researched hashtags, you can benefit from multiple channels of in-app discovery, targeting a range of different Instagram users. Win-win!
What Instagram Search Tips Should You Keep in Mind?
Instagram Search is always evolving, adding new features and improving ranking systems.
What does this mean? It means that new ways to reach users are just around the corner, with additional tools and strategies arriving to improve app usability and make it easier to grow your empire.
As you start to consider ways to make Instagram Search work for you, keep the following tips in mind.
1. Recognise the value of Instagram Search as a discovery channel. Always be thinking about how you can use it to grow your audience, and be on the lookout for new features as they arrive on the app.
2. Optimize your account handle, name, and bio to feature keywords that users interested in what you've got to say are likely to be searching for
3. If your account is location-specific, use additional features like geotagging to reach local audiences
4. Add hashtags and keywords to your post captions. These strategies go hand-in-hand when it comes to Instagram SEO
5. Use a Plann'ing tool to curate your Instagram feed, establish a solid social media strategy, and maximise reach opportunities.
How Can You Plann Your Content For Maximum Discovery?
When you know what you're doing, optimizing your account for Instagram Search is easy! Plann ahead, choosing niche-specific hashtags and creating keyword-enriched content to drive account traffic.
Start your free trial today, and start Plann'ing your social media posts to boost your Instagram Search ranking!