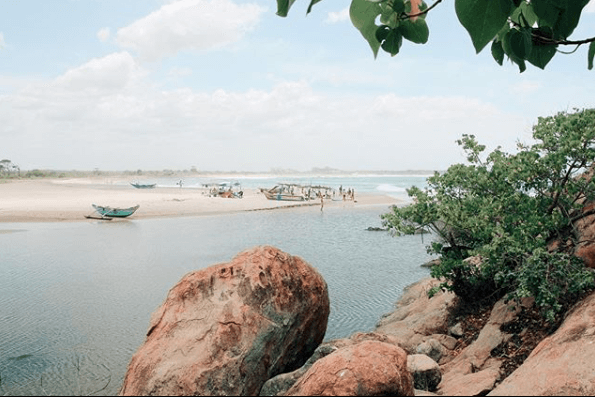 Instagram is (and is likely to stay) a visual-first platform. So it makes sense that the foundation of your visual content strategy is your grid design and the colours you choose to use in it.
If you've ever wondered which colours are the most engaging on the 'gram, you're not alone (and you can now rest easy)!
We've taken the guesswork out of this by creating a nifty little feature that gives you a lightning-fast look at your best performing palettes of the week, month, 3 months or lifetime of your account.
In Plann Desktop, we've also included the hex codes for each colour, so you can easily spot the top performers of the bunch and use them more in your photos, quote graphics, image borders and more, if that's what toots your horn. Beep, beep!


If your current palette is a little ho-hum, it might be time to mix things up.
Design Seeds creates free colour palettes inspired by images submitted via Instagram. Colour lovers, rejoice (and prepare to get lost down the rabbit hole of beautiful, seasonal colour guides)!


Or, if you're like us and gather inspiration from the 'gram, our Sneaky Peek feature is for you!
When you spot a thumb-stopping feed and a good 'ol fashioned Insta-stalking session is in order, simply head to the Performance tab in the Plann App and tap the Sneaky Peek button. You can then enter the handle (make sure it's a public account) to take a peek at their best performing colour palette (and many more analytics!). You can even copy their best performing hashtag sets into your App and test them out on your own account. Mmmhmm. You're welcome!
Once you've found a palette that fits your brand's mood, you can then start weaving the individual colours into your feed to create a cohesive look (https://www.plannthat.com/create-unique-instagram-theme/). Review how each individual post performs to understand what type of content your audience loves to see from you (then create more of that). This is the key to growing your account in a natural and authentic way.
Remember, your colour palette is only one piece of a bigger analytics puzzle. Noticing trends in your (or your competitor's) analytics and refining your content strategy accordingly will put you well on your way to Instagram success!
Download Plann now to see your best times to post, and best performing posts, stories and hashtag sets at the tap of a button!