Pumpkins and cobwebs and ghouls, oh my! The spooky season has arrived, and with it comes plenty of opportunities to up your social media game.
Halloween is the perfect chance to add fun, light-hearted posts to your content calendar. By incorporating mainstream holidays into your content strategy, you can engage with popular trends and the interests of your audience. If you run a business, you might even be able to boost sales with a well-placed marketing campaign!
But where do you start when finding ideas for Halloween social media posts? 
Read on for 12 great Halloween content ideas that will result in frighteningly high engagement rates.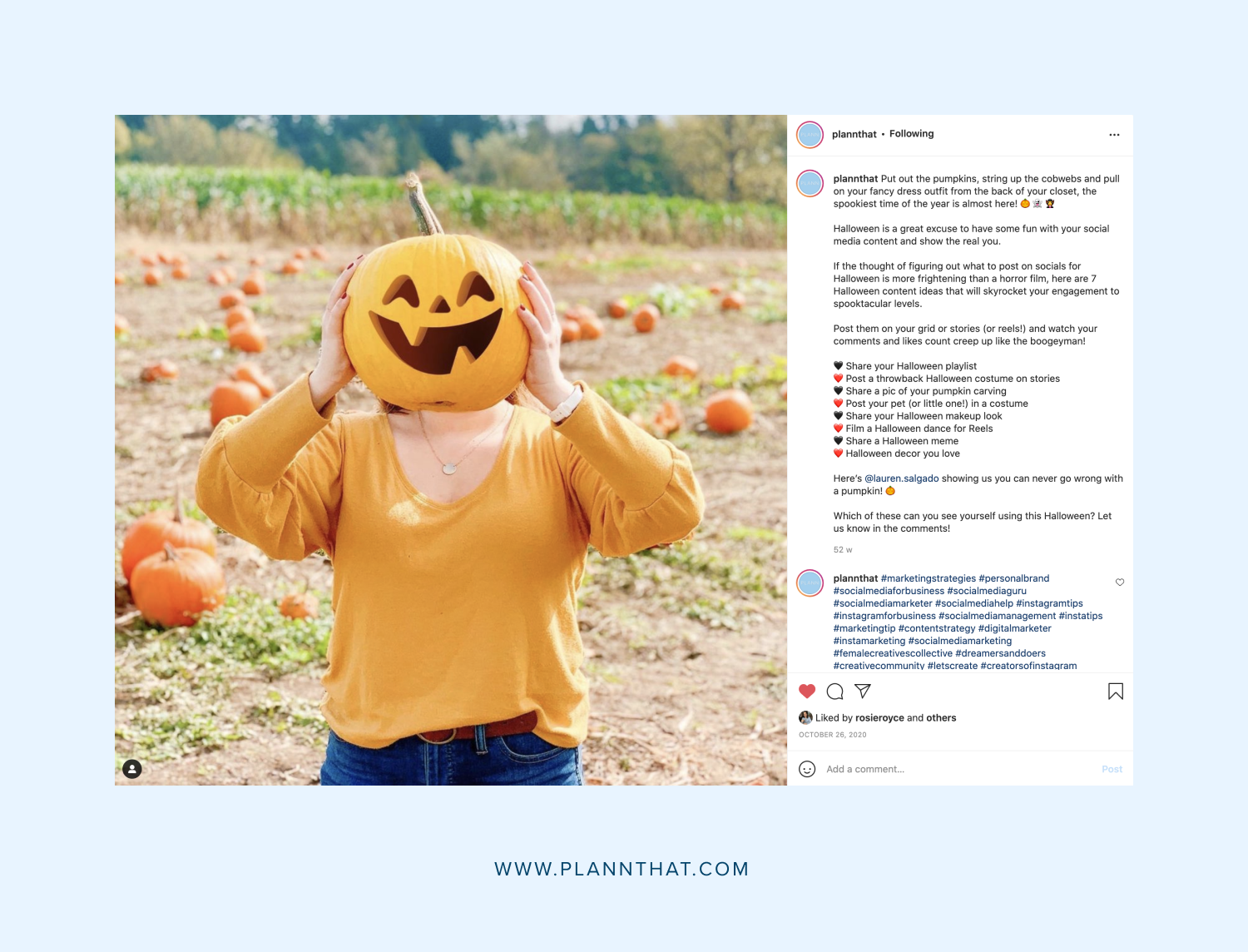 Halloween caption ideas
Cute Halloween captions? Funny Halloween captions? Scary Halloween captions? Which should you choose?
When writing captions for social media, it's important to know your audience, your purpose, and your brand. What content are your followers looking for? How should they respond to your post? What do people expect from a brand like yours?
Try these ideas:
Share behind the scenes of your Halloween preparations
What treats are you buying? Which decorations are your favourites? Is your brand offering Halloween-related products or specials? Keep these captions cool, casual, and conversational for a day-in-the-life effect.
Post Halloween-themed tips
Maybe you know a costume hack or a decoration trick. Bonus points if you offer a product or service that could add to the celebration!
Write your best Halloween jokes
The holidays are a great time to add humour to your social channels, so try your hand at some pumpkin puns and ghastly knock-knock jokes.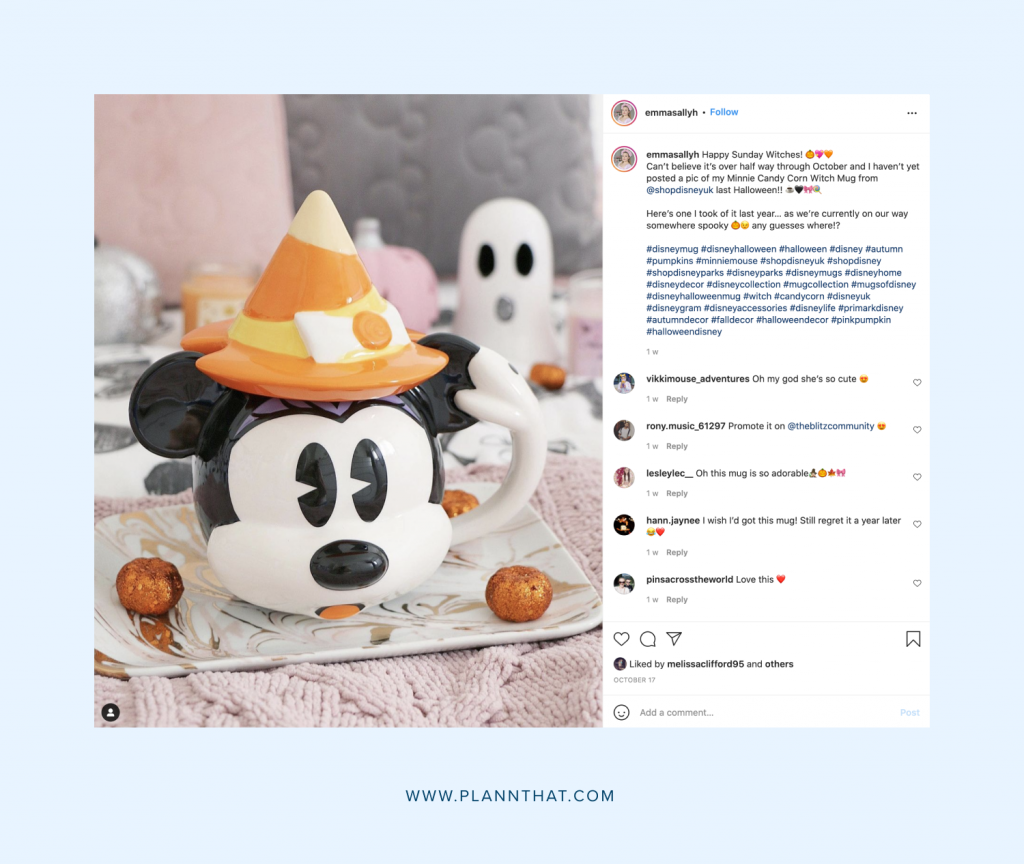 Remember, even Halloween social media captions should include a clear call to action. Emojis never hurt either!
Halloween content ideas
From spooky stock images and tip-based carousels to hilarious memes, there's no shortage of ways to engage your audience on Halloween.
Post a Halloween-themed meme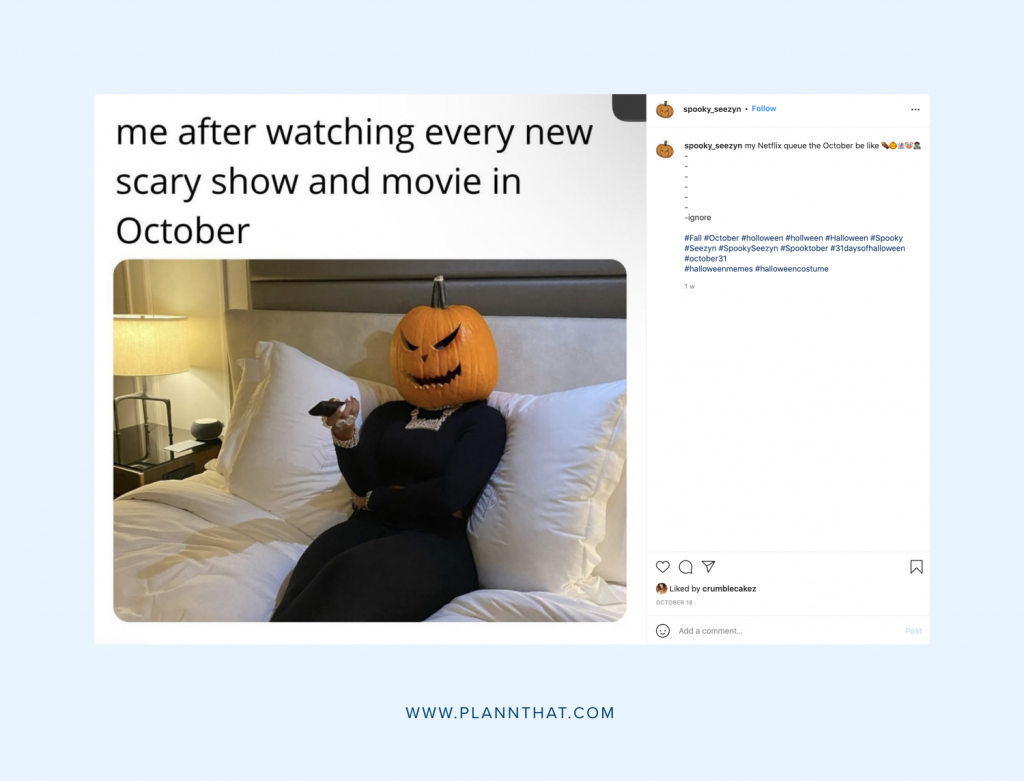 Just make sure that your meme relates to your brand. If you run a beauty business, you might think there's nothing scarier than a poor skincare routine. If you own a real estate agency, you might put a whole new spin on a haunted house!
Share a behind-the-scenes snapshot
Whether you're a makeup artist creating a new spooky look, a baker making ghost-shaped cookies, or a farmer selling pumpkins for carving, there are plenty of ways to share your unique perspective. Show your followers how you're planning to celebrate the season.
Post a flashback to years gone by
Who doesn't love looking back on the past? Remember your favourite Halloween costumes, and compare them to this year's look.
Halloween Stories Ideas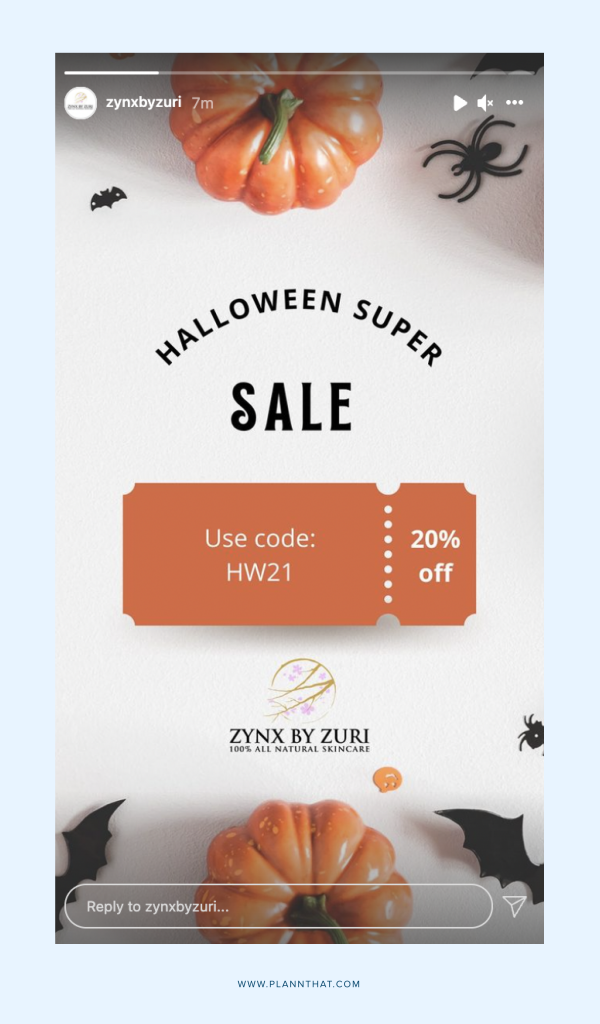 On Instagram, stories are a great place to build engagement at Halloween. You can even use stories as a tool for market research and Halloween social media games. Don't forget, you can always use spooky skeleton or pumpkin-themed filters to amp up the Halloween vibes.
Create a Halloween-themed poll 
Host games of this or that, inviting your followers to vote for their favourite Halloween items. Try to keep your polls as on-brand as possible, choosing tricks and treats that are relevant to your niche.
Share photos or videos of your Halloween prep
Show followers a sneak peak of your costume. Post your order-packing process or your other pre-Halloween activities.
Ask followers how they're spending Halloween
 This is a great way to include your audience and take some of the content-planning burden off your shoulders. Use the questions sticker to request content ideas from the people whose opinions matter most.
Halloween Reels and TikTok ideas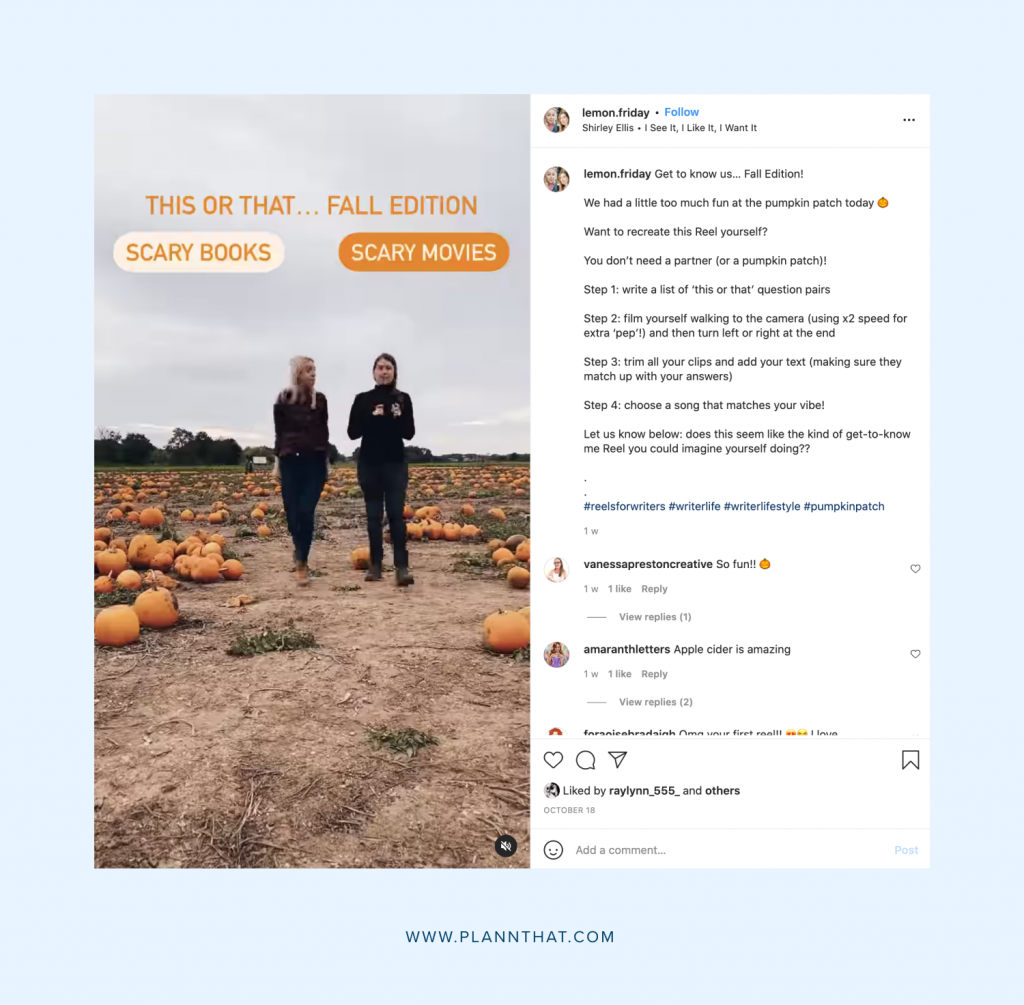 In the leadup to the 31st of October, there are always plenty of great social media trends that can help you boost your reach and your impact.
Using Instagram Reels and TikTok videos, you can share fun, engaging Halloween content with great potential for shareability and account growth.
Try these ideas:
Film a Halloween dance to a trending song
These videos are a lot of fun and tend to be popular on social media apps with younger audience demographics. Extra points if you dance in a hilarious Halloween costume!
Do a 'get ready with me' Reel
Post a Reel or TikTok featuring your boldest Halloween costume, makeup look, or decoration blitz. The more visually engaging you can make your video, the best your reach will be.  
Tie it in to your niche
Are you a pet blogger? Film your pet in their costume! Are you a fashion designer? Film a costume-making process video! This is a great way to reach a wide audience with content that relates to your existing brand.  
Get more Halloween content ideas inside Plann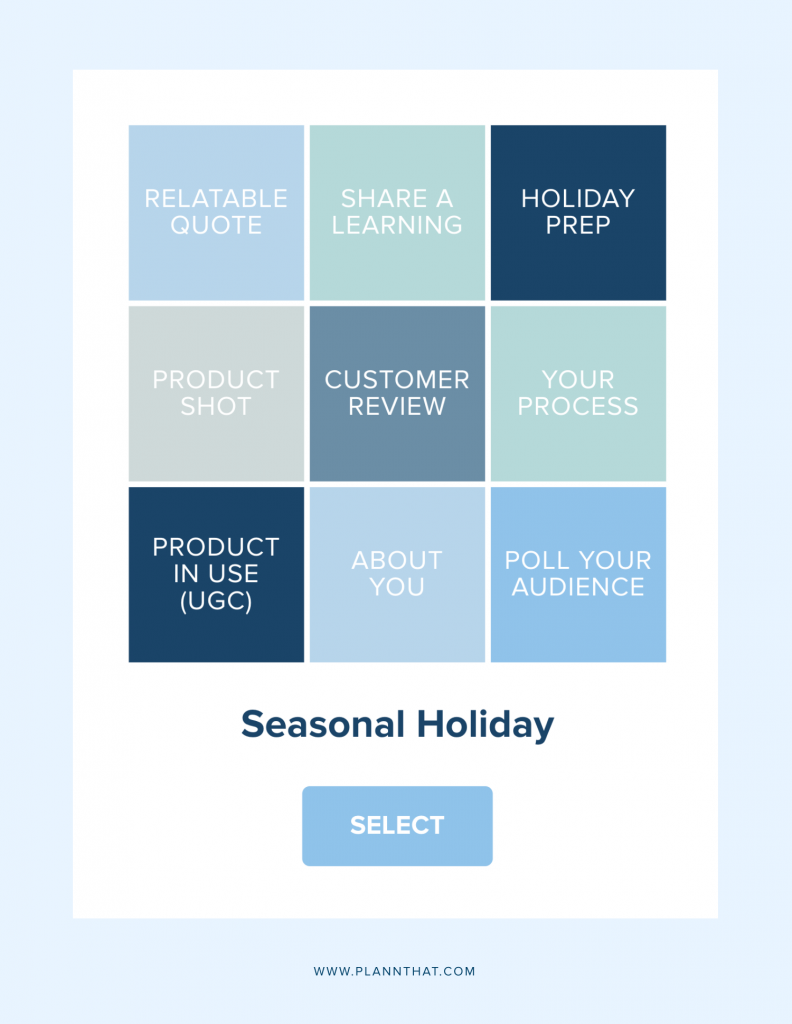 Did you know that we have content prompts for 50+ different industries and occasions right inside Plann? Just drag and drop your strategy onto your grid or stories, add in your own images and captions and you're ready to thrill your audience!
Sign in to Plann or start your free trial to experience the witchcraft…(err, we mean magic!) today!