Put out the pumpkins, string up the cobwebs and pull your fancy dress outfit from the back of your closet, because the spookiest time of the year is almost here!
Halloween is not only a great excuse to channel your inner child and eat copious amounts of chocolate, but also to have some fun with your social media content. Whether you're a personal brand, influencer or business, it's the perfect opportunity to show off your sillier, more playful side.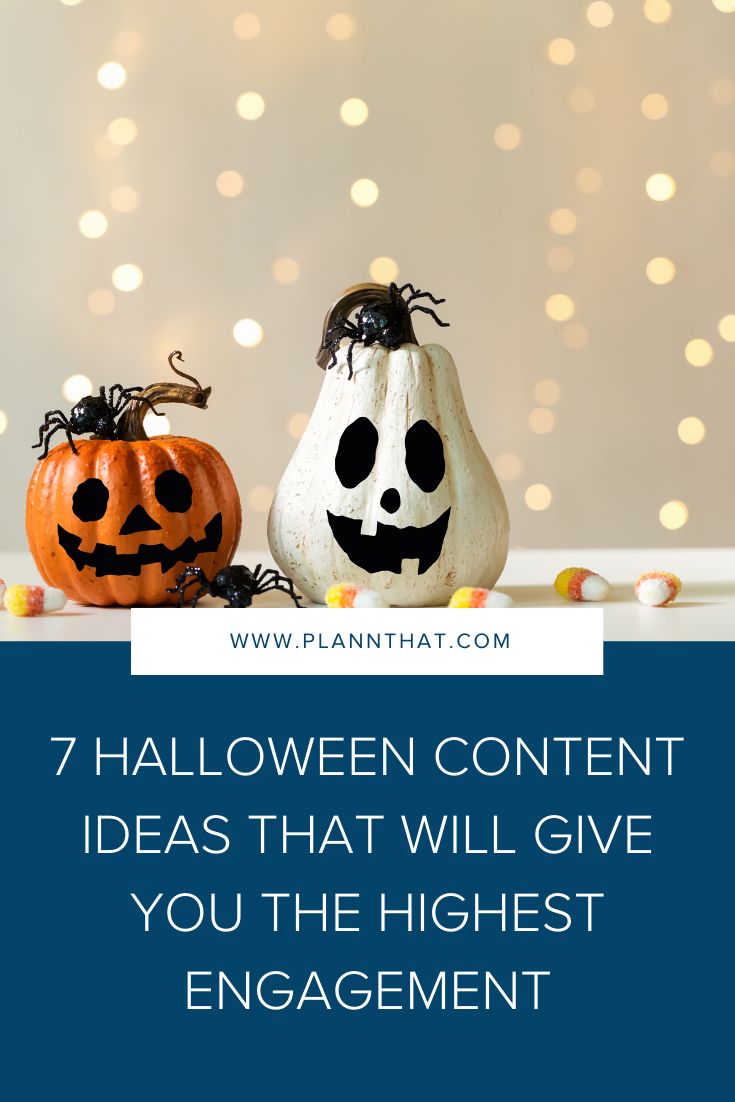 If you're wondering "what should I even post on Instagram for Halloween?" we've got you covered. Read on for 7 Halloween content ideas that will skyrocket your engagement to spooktacular levels. Post them on your grid or stories and watch your comments and likes count creep up like the boogeyman!
1. Share your Halloween playlist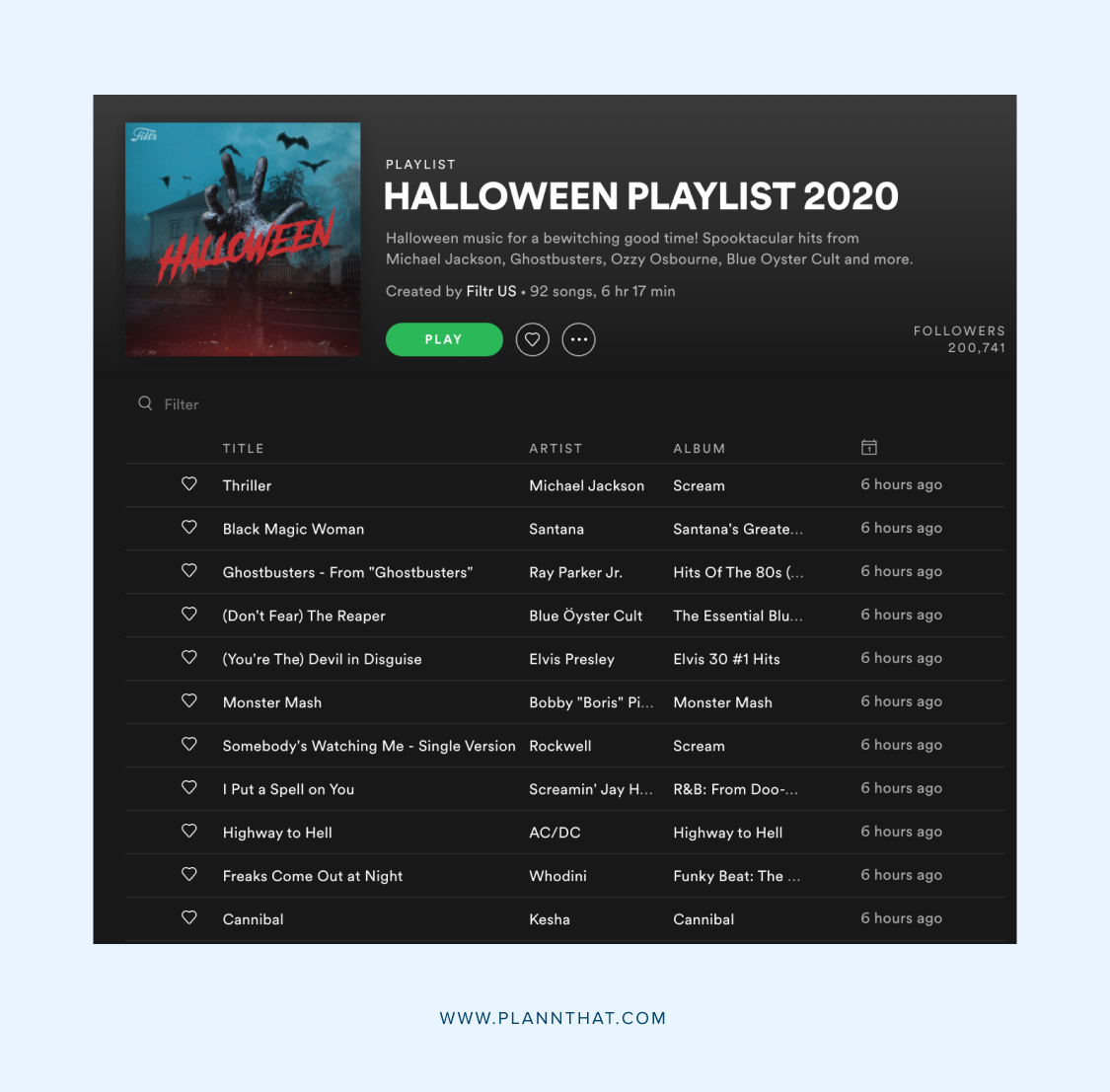 Nothing gets people into the festive spirit quite like some great tunes, and Halloween is no exception!
You can now share your playlists directly to your stories by sharing it from your Spotify app. Why not use this feature to share your Halloween hot hits with your followers?
Whether you're a Thriller fanatic or are partial to the Rocky Horror soundtrack, your followers will love getting a sneak peek into your music taste. You can even invite your followers to add to your playlist and share it on their own stories too, for greater reach!
2. Reshare a throwback Halloween costume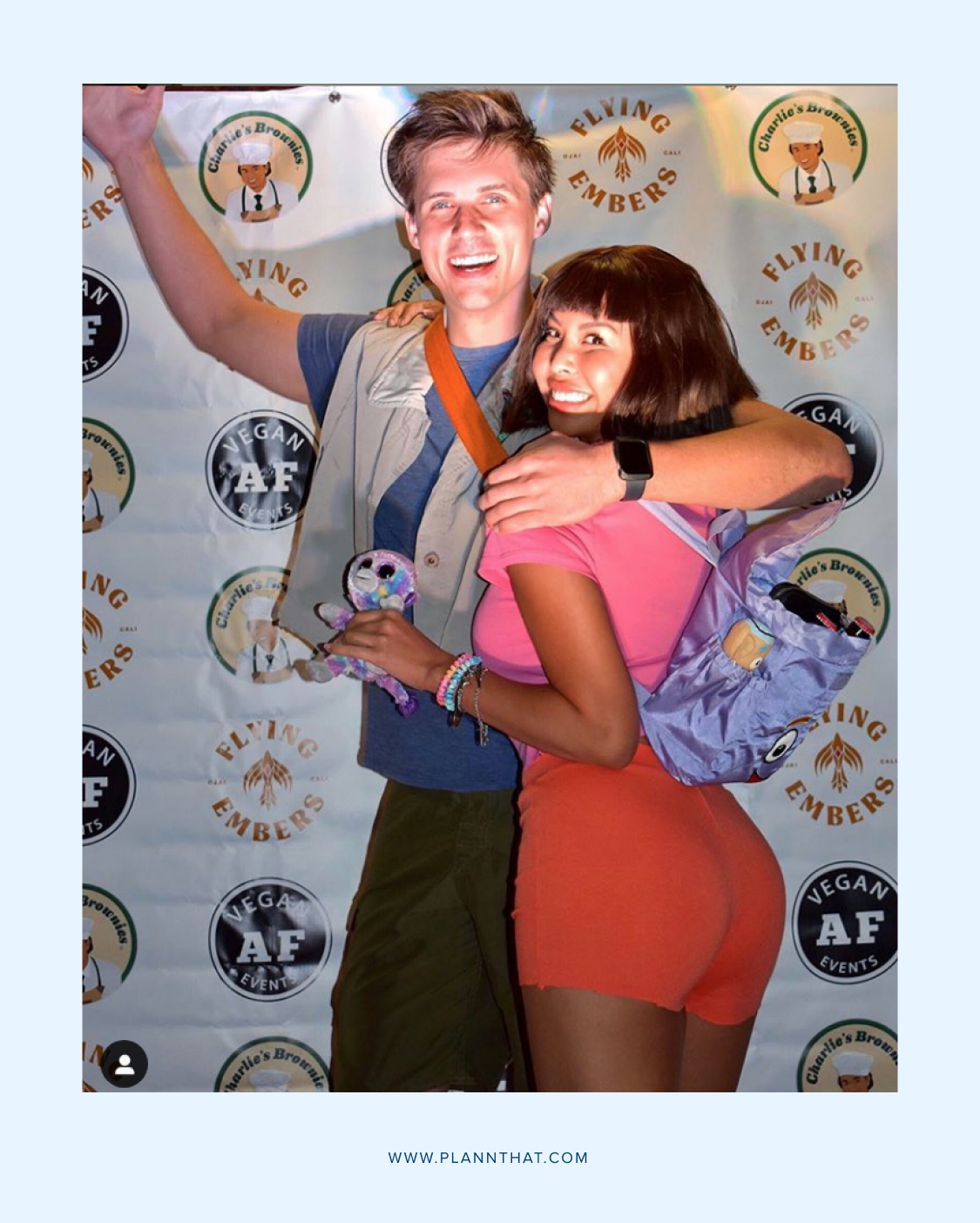 Everyone loves a throwback, and there's no better time to post one than Halloween! Do you have an all-time favorite costume from previous years?
Maybe you absolutely nailed your Napolean Dynamite costume back in 2005, or you make a red-hot Harley Quinn?
Take your followers on a trip back through time by posting these on your feed. The more funny and nostalgic, the better! You could even post a carousel on your stories featuring a series of your costumes over the years, and ask your followers to rate their favorite!
3. Show yourself carving your pumpkin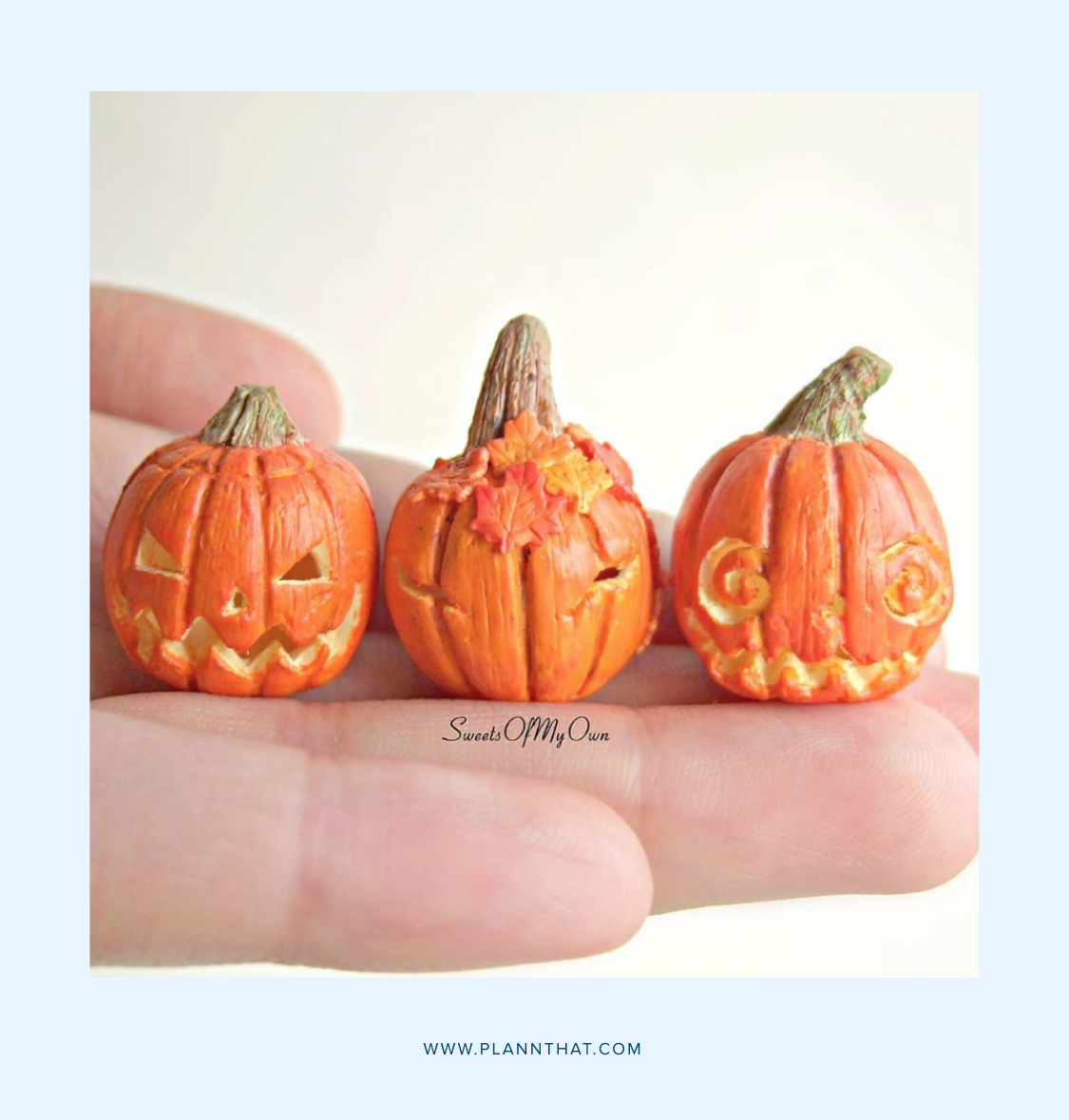 There's no surer sign that Halloween is coming than seeing Jack-O-Laterns everywhere! Because, carving pumpkins is synonymous with the spooky season.
If you're partaking in the pumpkin fun this year, be sure to share it with your followers. Whether it's a behind-the-scenes story showing your carving process, or showing off your finished result it's sure to get your followers liking and commenting. What can we say, people love pumpkins!
4. Post your pet in a costume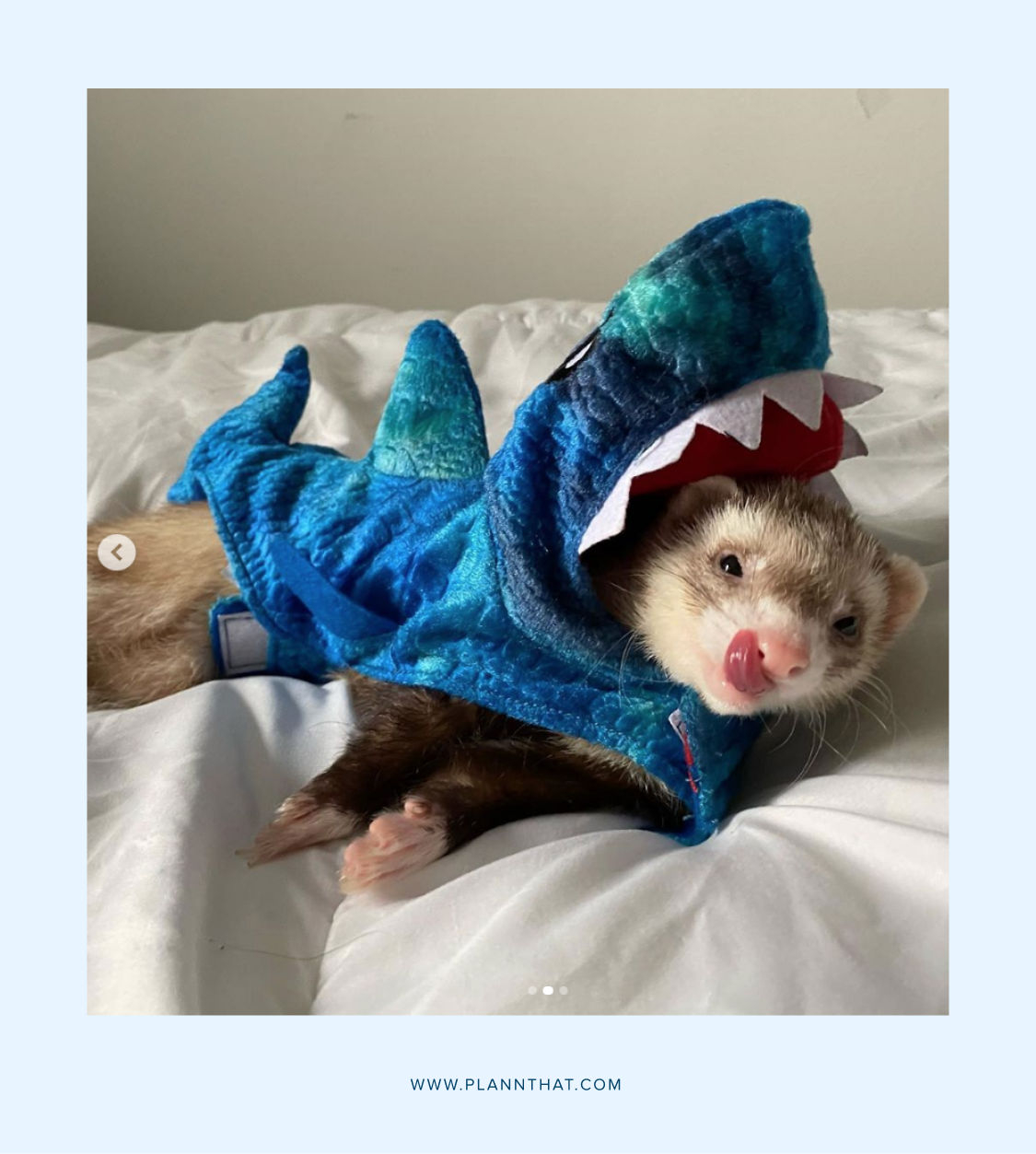 It's no secret that animals get great engagement, 89% more, to be exact (Honestly, how are us humans expected to compete?)
But you know what gets even more engagement? Pets in cute and/or hilarious costumes!
Whether it's your cat dressed as a bat or your ferret disguised as a ferocious shark like the fella in the picture above, we guarantee your followers are going to want to see it! After all, there's a good reason #halloweenpets has over 34,000 entries!
Psttt..kids in Halloween costumes also perform well, if you're comfortable sharing them on your feed.
5. Share your Halloween makeup look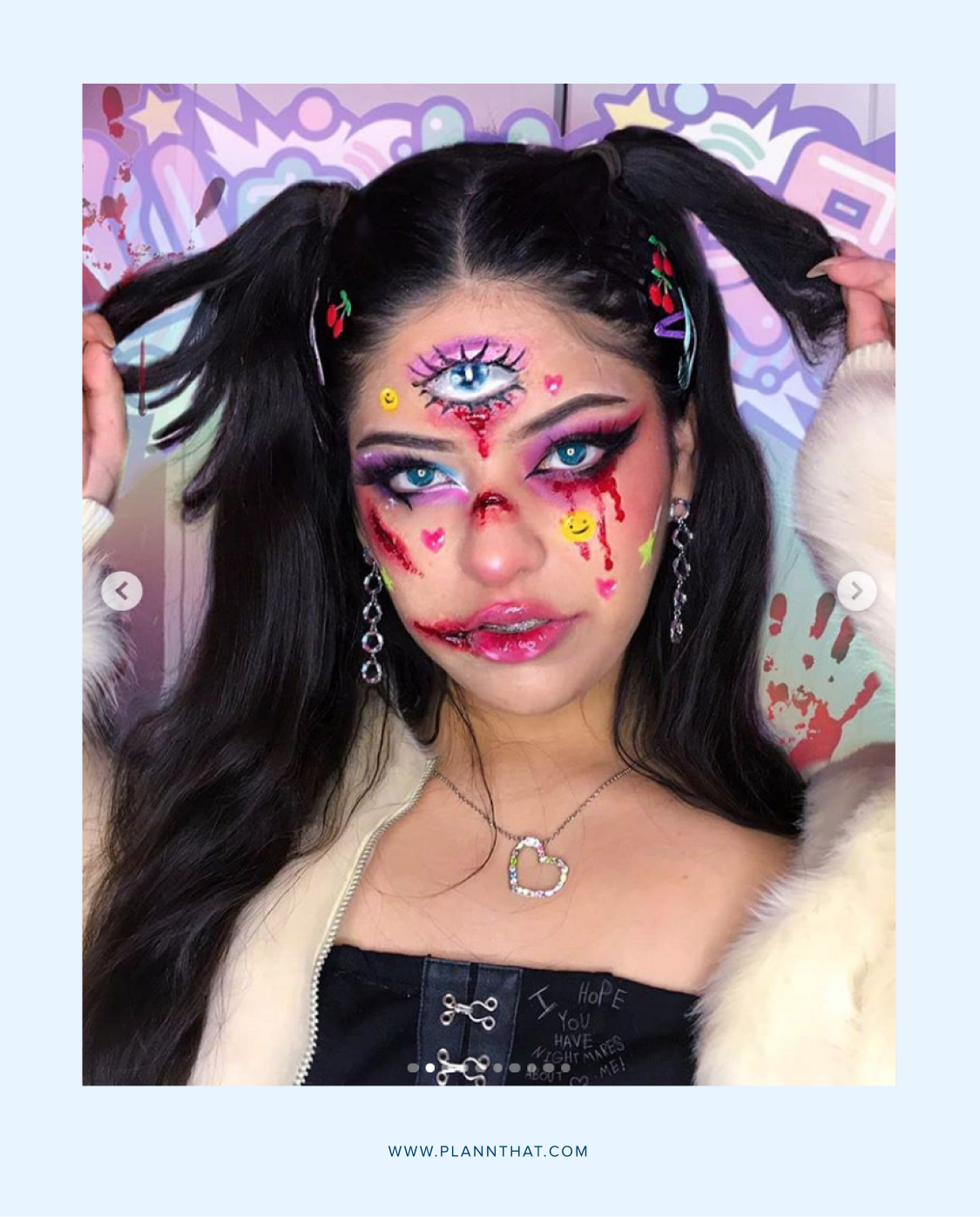 Are you a wizard with your makeup wands? Halloween makeup performs extremely well on Instagram, especially special FXs makeup.
Whether you can create a horrifying realistic ghoul look or are going for something a little more fun and creative this year, be sure to show it off!
This is the type of content that generates loads of saves and shares, which can send your engagement through the roof.
A little more…artistically challenged when it comes to makeup? No worries! Why not share your hilarious attempts on your stories, too? Sometimes, things can be so bad they're good!
6. Film a Halloween dance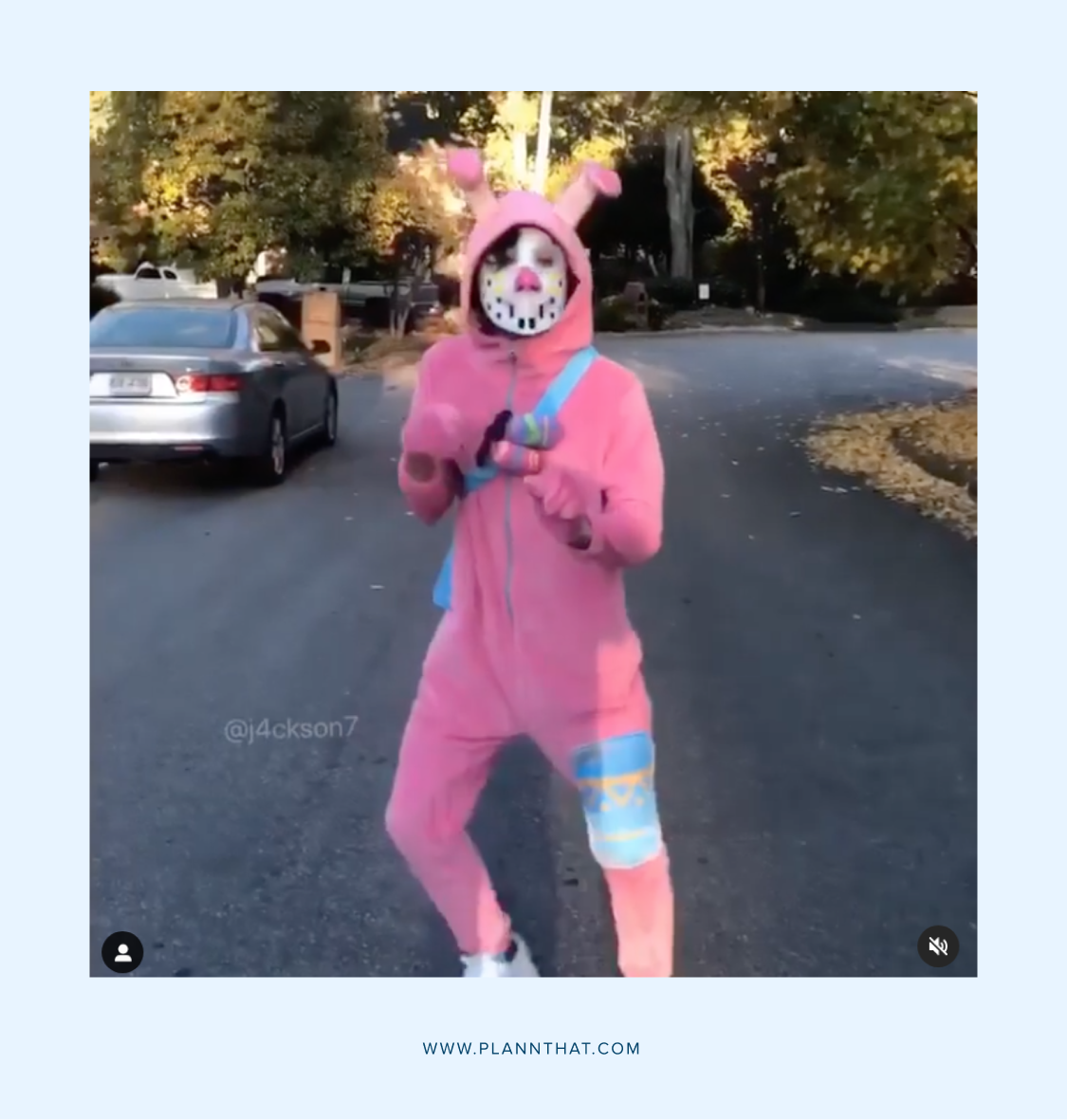 You only have to peruse TikTok or Reels for approximately 30 seconds to know that it's all about the dancing right now — especially with the younger generations.
So, why not partake in the fun by filming a short, Halloween-themed dance video for Reels or stories? Because, everyone knows that dancing in a costume makes it 10 x more hilarious and shareable.
Not sure what to do? Just check out the 'spooky scary dance challenge' that was everywhere on TikTok last year for inspiration. Who knows, you might even end up going viral!
7. Share a Halloween quote/meme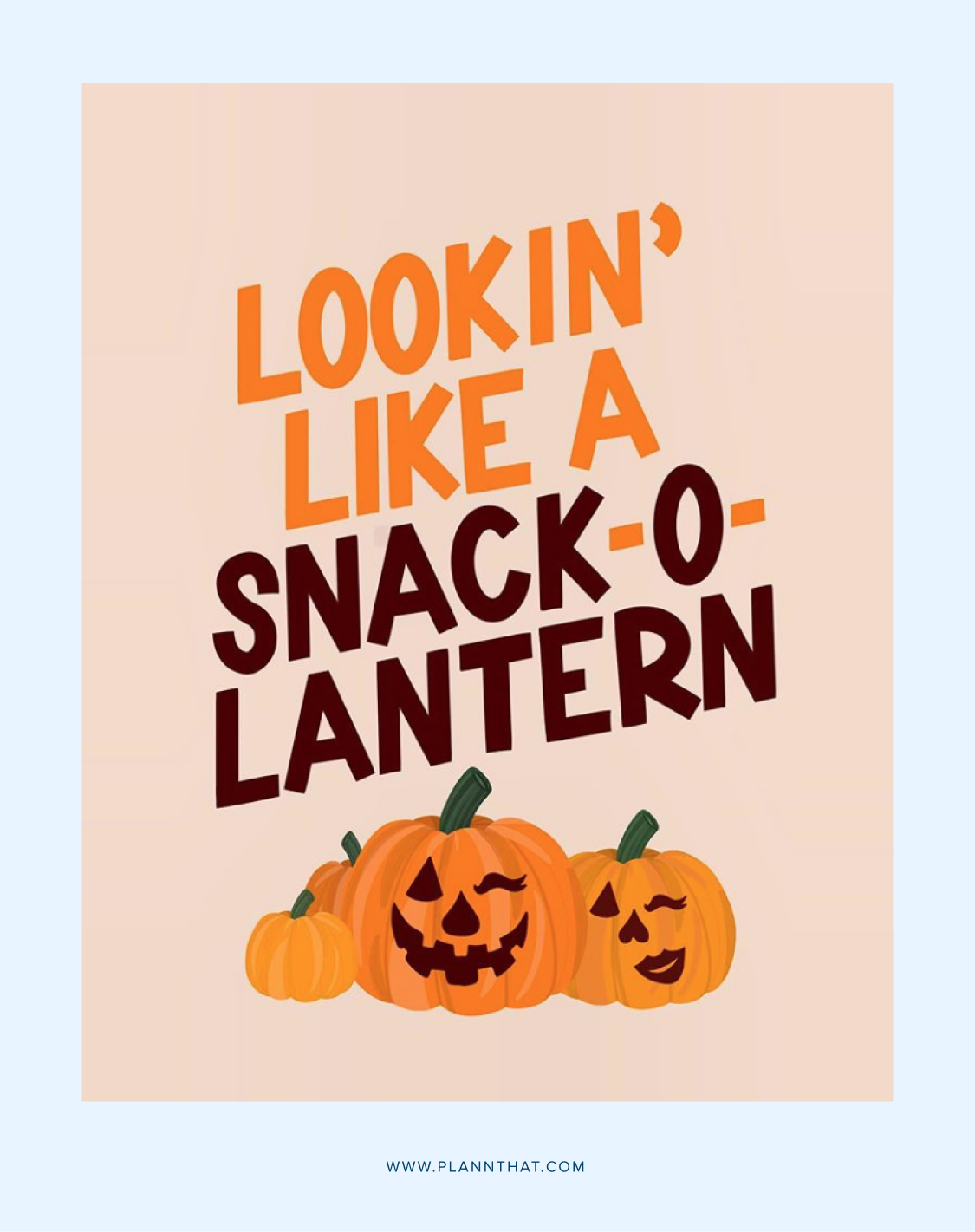 You can never go wrong with a hilarious pun, especially at Halloween! And this time of year lends itself to clever wordplay — whether it's looking like a 'snack-o-latern' or 'hanging with your boo.'
That said, to maximise your engagement, you want to put your own creative spin on things rather than just reposting someone else's content.
Plann's new 'text editor' tool in our flagship app makes it super easy to whip up these share-worthy graphics! You can choose from an array of different fonts, colors and backgrounds to easily overlay custom text on photos and backgrounds. Combine it with our Canva integration and extensive stock image library and you've got everything you need to slay your socials this Halloween!