Ever wondered how you can edit your Instagram photos for free, and still get them to look as stylish and visually stunning as influencer pics?
Look no further than the free Plann app – choc-a-block full with 60+ professional quality filters and other elements like frames and overlays to really give you a leg up on the competition.
With over 1 billion people now on Instagram, you've got to stand out somehow!
One of the easiest ways to get attention and grow your Instagram following is with a consistent and recognisable Instagram grid theme, which you can create with the help of a signature filter.
Let's go through how the app works…


Step 1: Upload Your Photos
With Plann you can upload your Instagram photos for editing via Google Drive, your phone's camera roll, Dropbox, or you can even repost content from other Instagrammers (with credit) to share with your audience!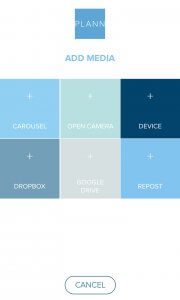 PSST -> Want to learn how often to post to Instagram?
Step 2: Click Edit
Seems fairly straightforward, hey?

Step 3: Choose 'Filters'
With Plann there are over 60 different filtering and photo editing tools to use, so you may be scrolling for a little while until you find one that you want to commit to for your grid style.
As a quick-start guide, here are my top recommendations for Plann filters:
✨ Soft
✨ Lomo
✨ Hicon
✨ Keen
✨ Summer
✨ No Green

BEFORE
AFTER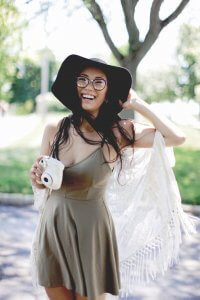 [ultimate_img_separator]
Step 4: Choose the Saturation
Saturation is really important when it comes to choosing your signature Instagram filter. Perhaps you only want a slight tinge of color, or you may be on the opposite side and really want to make that filter pop.
It's up to you to decide how you want your Instagram grid to look and feel, so make it count!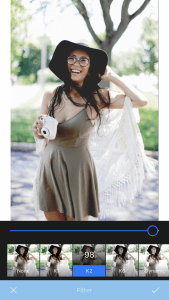 Step 5: Save Your Image
With Plann you can choose to save your filtered images to your Plann grid for scheduling at a later time or you can additionally save it to your camera roll so that you can share your perfectly edited image to your Facebook account or other social profiles.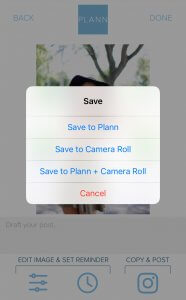 PSST -> Did you know that Influencers need Instagram business profiles?
Step 6: BONUS – Add Adjustments
By adding small adjustments to the brightness, contrast, or the appearance of white in your image you'll be able to create a beautifully consistent Instagram grid that draws followers to you.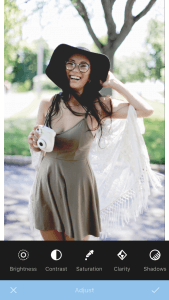 Scheduling Instagram Content
With Plann you can edit your Instagram photos to perfection and then straight away schedule them ready for posting to your grid.
You can also edit and schedule Instagram Stories content if you are feeling really organised!
PSST -> Learn how to plan and schedule Instagram content weeks in advance
For more tips on how you can become an Instagram influencer and start making money with social media, keep on reading the Plann blog.
We upload new blog content three times a week!