Photography is one of those skills that not only requires an insane amount of creativity in each image, but an equal amount of discipline and technical skill to develop a profitable business.
Having a photography workflow that is simple, efficient, and easy to repeat is essential if you want to escape always feeling completely overwhelmed and burnt out. Below, our friends from CloudSpot share their top photography workflow tips, so that you're primed for success after every shoot!
Cull Your Photos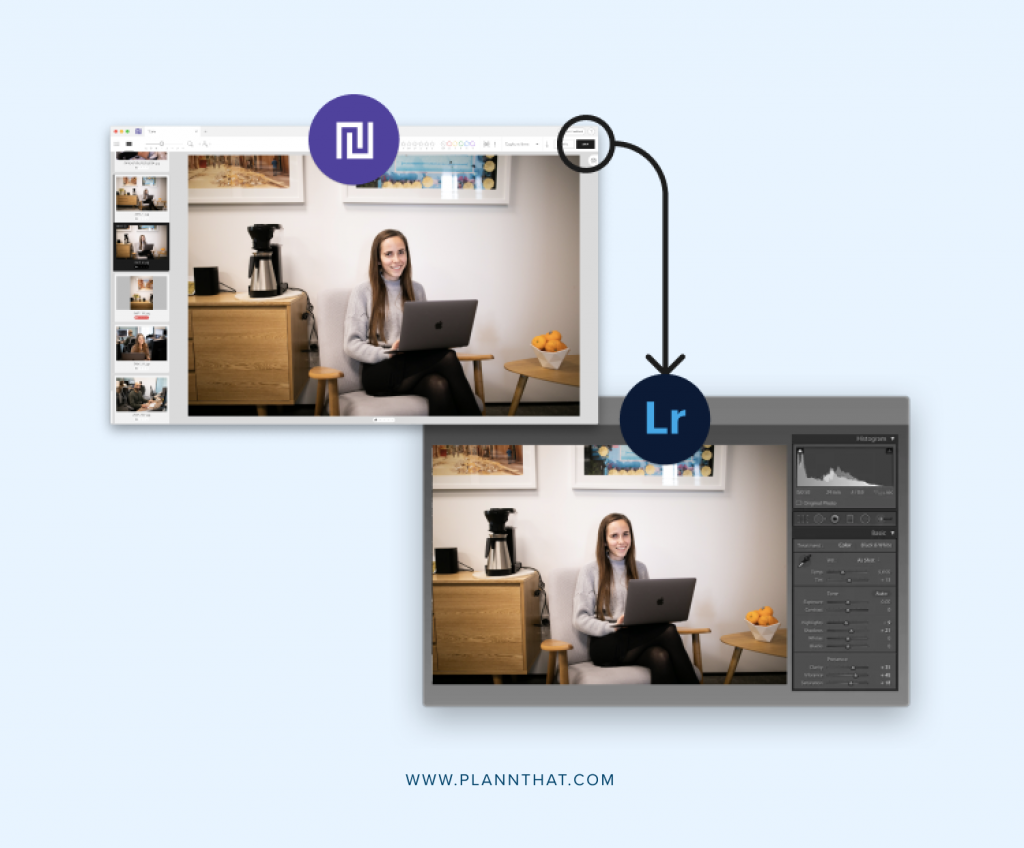 It's Monday morning after a packed weekend of shooting. Your legs feel like Jell-O from chasing little ones or doing the Electric Slide on the dancefloor for the 50th time this wedding season. So what's next in the life of a photographer? It's time to see the fruits of your labor and enter the world of 'culling.' There are several photo-culling and organizing software systems to choose from, but some of our favorites are Narrative Select, Photomechanic, and Adobe Lightroom.
To learn more about social media scheduling for photographers, we made a guide for you. Become a Planner with the Plann and CloudSpot Integration.
Narrative Select is a game-changing software that, with one click, culls your photos for you. Powered by smart tech and designed for professional photographers, Narrative uses Artificial Intelligence to automatically cull your images by detecting unwanted blurs and blinks, camera shakes, duplicate takes, and much more. Sometimes it's not about working harder, but smarter. With intuitive controls and shortcuts, it's easy-to-use and quick to learn!
Once culling is finished, you can import your photos from Narrative Select into Adobe Lightroom for color correction and editing.
Friendly reminder: Back up your images! You never know when a computer will crash or when something will corrupt your files. We would hate for you to lose any of your hard work.
Organize, Sort, and Edit Photos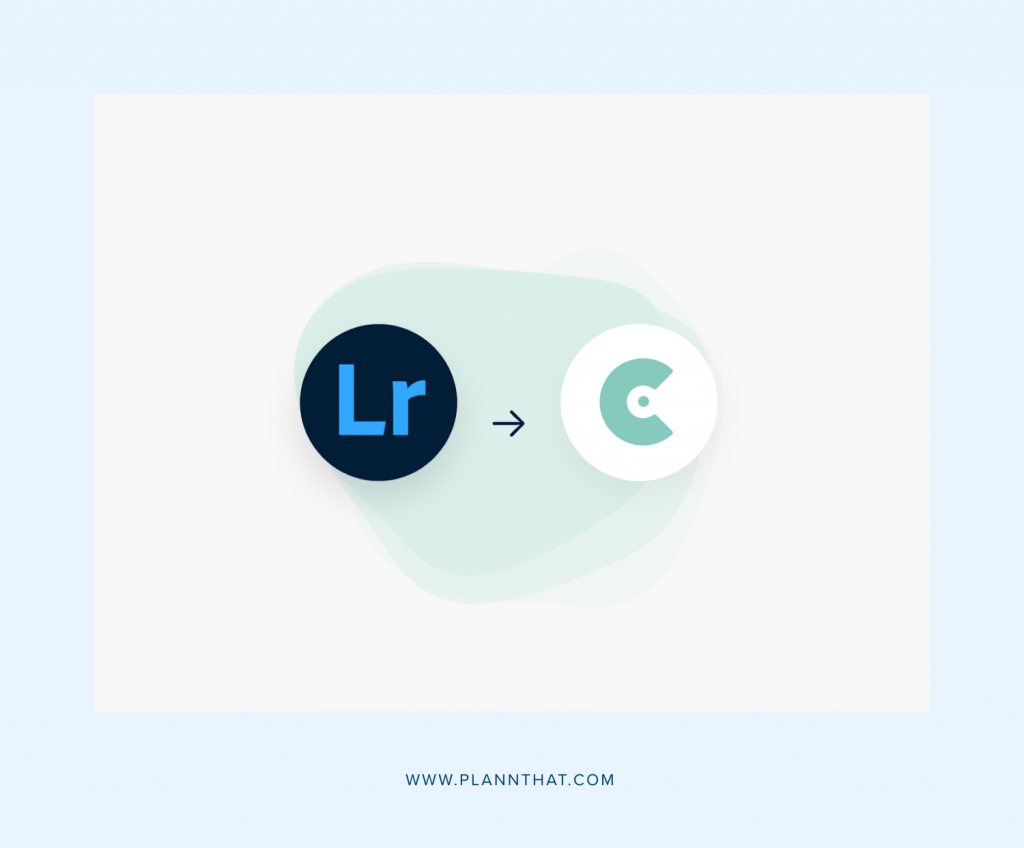 Once imported into Adobe Lightroom, your photos are ready for editing and categorization. Every photographer is different in the way they organize their Lightroom Catalogs. Your approach should depend on the type of photography you do. For example, folders can be organized by date, client, locations of a shoot, or specific keywords.
When editing your photos, there is no one correct way. Composition and camera settings aside, editing is where your personal style as a photographer takes shape. Depending on which way your style may lean, there are many many Lightroom Presets available which can help create amazing baseline adjustments upon which you can refine.
But, above all, be true to a style that resonates and brings you joy. As tough as it may be to feel pulled to follow trends, draw confidence from the fact your clients chose you for a reason! Let your creativity shine and never shy away from challenges to evolve your editing process. Whether it's a simple crop or a curves/color adjustment, Adobe Lightroom can be your tool to bring that perfect balance of what you saw in your mind's eye when you pressed that shutter and what you deliver to your clients.
Once your color adjustments are complete, Adobe Lightroom can export your photos directly into your online gallery account, such as Cloudspot.
CloudSpot is an online client gallery software for professional and novice photographers. With easy image delivery, instantly send Grandma-proof downloads that make you look like a rockstar. Impress your clients with an unforgettable experience that reflects your style and creativity. On top of that, you can customize your Storefront in minutes to easily start earning more money with every gallery. There's even a Lightroom plugin!
Deliver Final Photos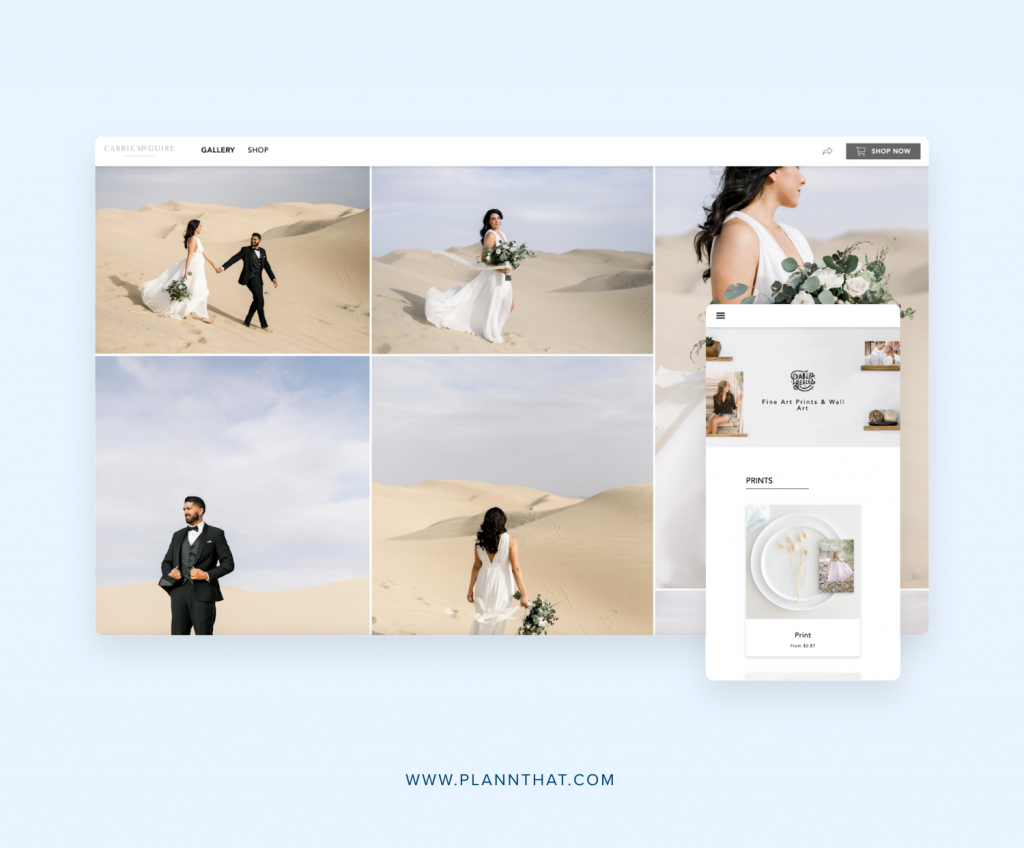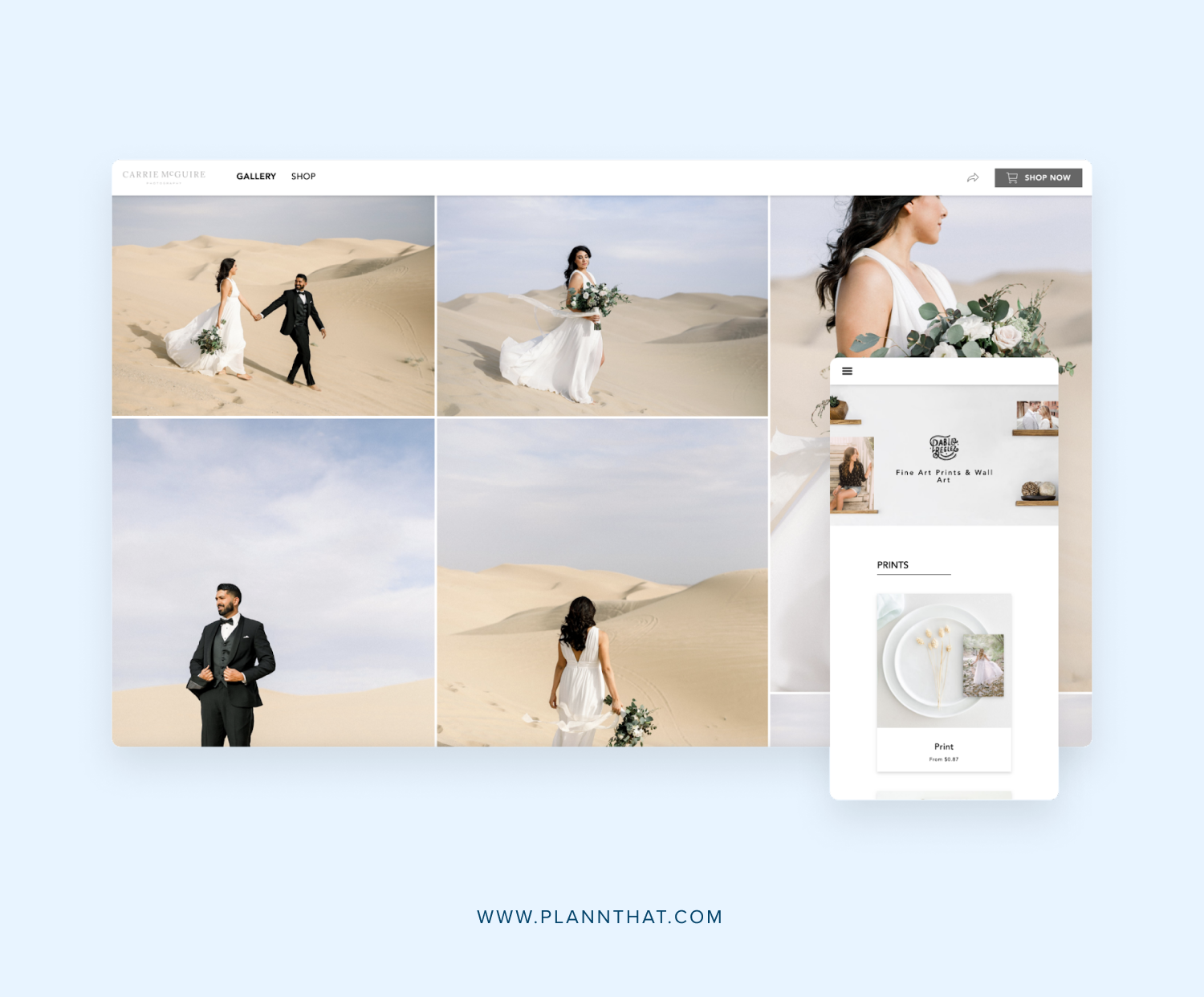 Now that you've used CloudSpot's Lightroom Plugin to easily export (and safely back up) your edited images, it's time to customize the perfect experience for your client and share their gallery!
With a few clicks, you'll tailor all of the settings of your CloudSpot gallery (privacy, download access, sales etc.) and adjust the look and feel to fit your brand, When you're ready to send everything out, CloudSpot's Custom Email Templates have your colors, logo, and buttons built right in. You have full control over if you want clients to:
1. View their gallery
2. Instantly download their photos (no jumping through hoops like other gallery providers – downloading with CloudSpot is 'Grandma proof!')
3. Add a Custom Mobile App experience directly to their mobile device (putting all of your photos just a tap away anytime they want to brag about you!)
Friendly tip: If you have your CloudSpot Storefront set up, your clients can also purchase prints, canvases, heirloom albums, and custom products directly from gallery or Mobile App. CloudSpot and our print partners take care of all the heavy lifting – you keep all the profits!
Market Yourself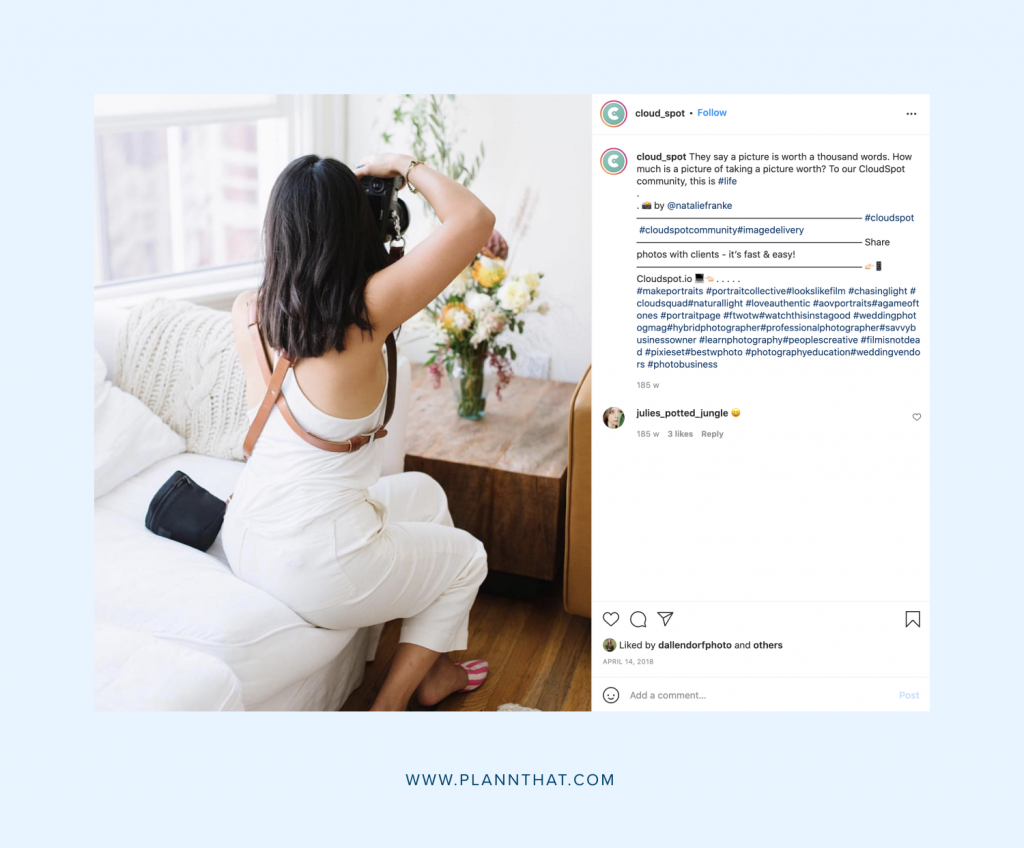 More often than not, once photographers deliver images to their clients, they overlook one of the biggest aspects of building a successful photography business. You need to intentionally build relationships within your own industry and share/market your work!

Delivering your photos cannot be the last step of your workflow. Photographers either forget to market their work or find it too difficult of a task to complete. For wedding and event photographers especially, so many other small businesses depend on your photos to help their own business succeed! For example, the largest complaint by Wedding Coordinators is that photographers never send them images. How can they book next month's big job if they don't have images from last month's job?

Intentionally sharing photos with vendors and posting/tagging them with the proper credit on social media can only help you both! A photographer that consistently anticipates the marketing needs of every other business involved with their shoot will immediately set themselves apart from their competition.
There's No way around it, the process of relationship building is an investment. While CloudSpot is the only gallery provider that empowers you to easily create separate vendor galleries, up until now the process of sharing photos to Instagram or Facebook specifically has always been awkward – it's why many photographers skip these crucial marketing opportunities altogether.

After hearing this pain point for years when it came to marketing photos online, the social media team at Plann and the team of photographers at CloudSpot sat down and drew out how to give our photographers the BIGGEST advantage possible. We wanted to unlock all of the benefits of posting on social media…but taking a fraction of the time and effort.

We are beyond excited to say that CloudSpot now has an integration and exclusive partnership with Plann. Together, we're excited to help photographers (and other businesses) curate their content, craft intentional posts, and automate their posts on Instagram, Facebook, LinkedIn, YouTube and TikTok!

For the first time ever, photographers can control and effortlessly automate their entire social media calendar without ever picking up a phone! Gone are the days of wasting hours trying to get photos onto your phone and tapping away on a small screen. Within seconds, you can import your images and saved Captions from CloudSpot directly into Plann.
Then with Plann's auto-posting abilities and brilliant content strategy suggestions you can create weeks or months of posts in just minutes!
We're changing the way professional photographers share their work!
Ready to get started with a CloudSpot account? Sign up free today.