In a world of algorithm hacks and engagement strategies, hashtags are still one of the best items in your Instagram toolkit – if you know how to make them work.
You heard us! Even in 2023, hashtags are an important part of optimizing your 'gram game, allowing you to reach new audiences and boost Instagram reach. Pretty amazing, right?
When it comes to using hashtags, it's important that you understand the basics of Instagram search and social media traffic. That way, you can find the best hashtags for your brand and start welcoming the social media masses to your profile!
Need help building an effective hashtag strategy? As always, you can rely on the Plann team! Here's what you need to know about the best Instagram hashtags to use in 2023.
Plus, stick around to the end to discover how to score THOUSANDS of ready-to-use hashtags, researched by professional marketers, that can help you save hours as a busy marketer, creator or business owner. 
Why hashtags matter on Instagram
Hashtags offer amazing opportunities for Instagram growth, allowing you to build your audience and achieve new levels of social media success. 
By learning how to use hashtags on Instagram as part of your organic marketing strategy, you can leverage the same content to reach new Instagram users, hopefully attracting a few extra followers to your account. 
Hashtags work as a key component of Instagram's search features, allowing users to search for content from creators they're not familiar with. The best Instagram hashtags will allow you to reach highly relevant users with content they care about, even when they know nothing about you or your account. 
In the long-term, finding and using the best hashtags for Instagram growth can set you on the path to record engagement rates and better reach than ever before. The more relevant users that land on your profile, the greater chance you have of boosting your sales, too. Talk about winning!
How to choose the best hashtags for Instagram growth
If you're unsure of how to find the best hashtags, you're not alone. Often, choosing hashtags can feel like a daunting task, but we promise there is a science to selection! 
To start choosing high-converting Instagram hashtags and the best hashtags for your brand or business, follow these simple steps.  
Stay in your own lane
When choosing hashtags for Instagram, there's nothing as important as staying in your lane. That means selecting tags that are relevant to your industry, niche, and brand. 
If you run a fashion business, you need to choose hashtags that Instagram's top fashionistas are searching. It's no use adding a random #fooddaily to your cute new blazer jacket. You're much better off choosing business-specific hashtags, like #fashionjacket or #outfitoftheday.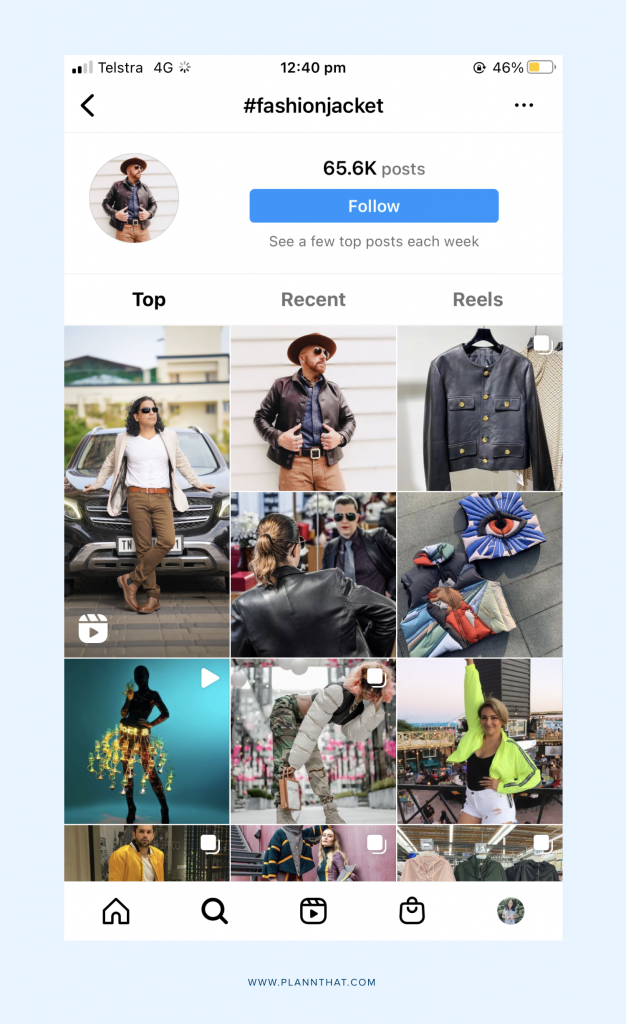 Industry-specific hashtags can go a long way in terms of user targeting. Instead of sharing content to broad and unspecified audiences, you can choose on-brand tags that speak to users who care about your business or product. 
Count for success
For years, the perfect number of Instagram hashtags has been a source of marketing debate. So how many hashtags should you add per Instagram post? 
On each new post, Instagram will allow you to include up to 30 hashtags. In 2023, the general consensus is that three to five is your lucky number (as Instagram recently changed its advice around hashtags), but we recommend using all 30 as you won't be penalized for using more hashtags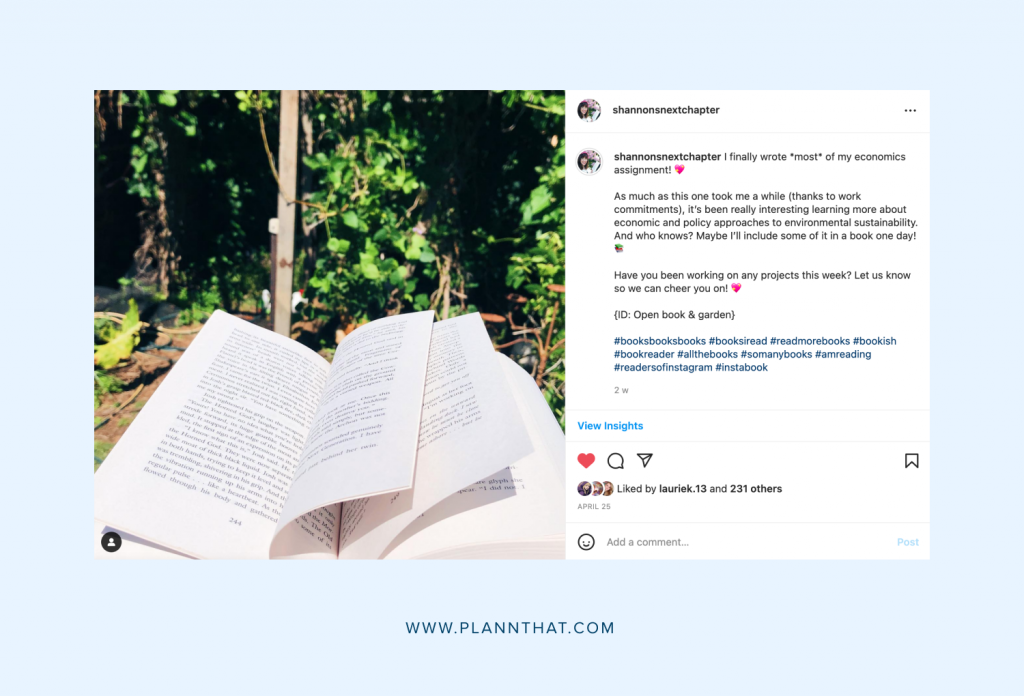 Using a broad range of hashtags allows you to make the most of hashtag benefits and get your content in front of more users. What's more important than hashtag volume is the value and relevance of the tags you choose, so be selective!
Mix it up
Staying the same won't win the Instagram game! It's important not to get complacent about Instagram hashtags. The top hashtags for Instagram may change over time, just like your marketing goals.
Instead of using the same hashtags for every Instagram post, mix up your hashtag collections, and choose tags that correspond directly with the content you're sharing. You can even create a few unique hashtag batches to work on a rolling roster! 
Mixing up your Instagram hashtags is great for the app algorithm, helping your content appear fresh and engaging. Plus, you'll get to place your account on the explore page for a wider variety of tags. 
Forget what's popular 
It goes against everything you know about marketing and SEO, we know. But sometimes, the best solution to Instagram hashtag success is leaving popularity in the dust.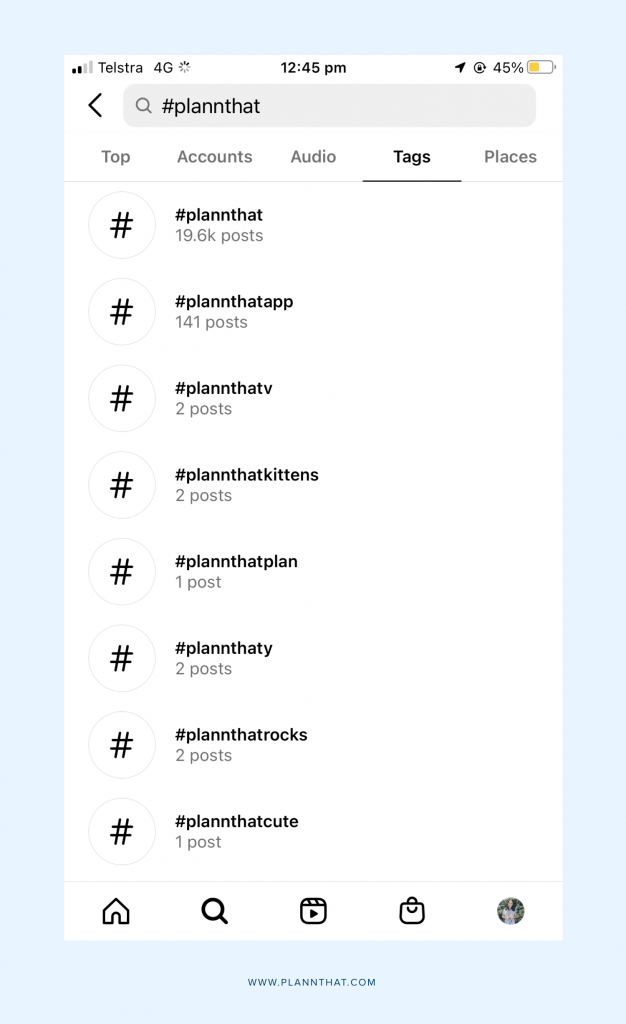 When you use only super popular hashtags (a.k.a. Hashtags with over 500,000 posts), it can be easy to get lost in the crowd of Instagram users, with your content quickly getting bumped down the timeline and soon disappearing from sight. 
Instead of choosing the most popular Instagram hashtags, combine a few different levels of hashtag popularity. Always be sure to include at least a couple of tags with low to moderate search interest. These are much more likely to grant your content the staying power it needs!
Strategize your placement 
On Instagram, you have a few options in terms of hashtag placement. Choosing the right spot for your hashtags can have an unexpected influence on your performance results. 
While some hashtags can be incorporated smoothly into your copy, large blocks of hashtags can be distracting for readers, detracting from your expert caption-writing skills. That's what makes placement so important!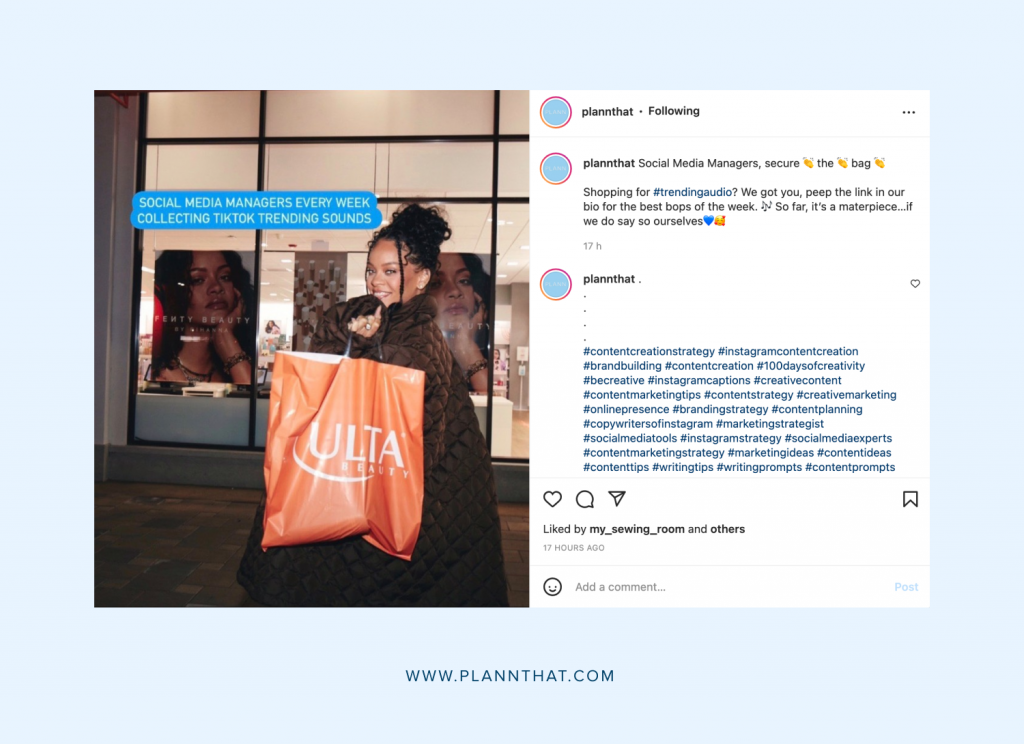 Instead of grouping your hashtags in with the rest of your Instagram caption text, scroll to the bottom of your caption, and hit enter, then add an emoji or punctuation mark. Do this three times, and you'll have a nice visual break before your hashtags appear. Alternatively, you can hide your tags in the first comment after you hit post! 
Know your competition
If you're feeling unsure of how to add hashtags on Instagram that align well with your brand and its mission, don't forget to check out your competition. 
Pay regular visits to the content shared by other accounts in your niche or industry. What hashtags do you see? Which ones align best with your own content? Which tags seem to be most effective? 
Copying hashtag collections directly isn't a good idea, but competitor content can be a great place to get ideas. You'll learn how users search and interact with hashtags relevant to your brand!
Turn to Plann's  NEW Hashtag Suggestions feature!
BIG news: you can find THOUSANDS of ready-to-use hashtags, researched by professional marketers within the Plann app. Forget switching between Instagram and Plann and paying hefty subscriptions for hashtag apps that don't help – we've got you. 
With Plann's new Hashtag Suggestions feature, you'll find thousands of pre-researched hashtags and 300+ hashtag sets ready for you to add to your posts in just a few clicks.
You'll find Plann's new suggested hashtags in TWO sections of Plann: firstly in your hashtag manager where you can view, save and search through hashtags.
PLUS, you'll also find Plann's suggested hashtags while you're creating a post so you can stay in your flow without being interrupted to find hashtags.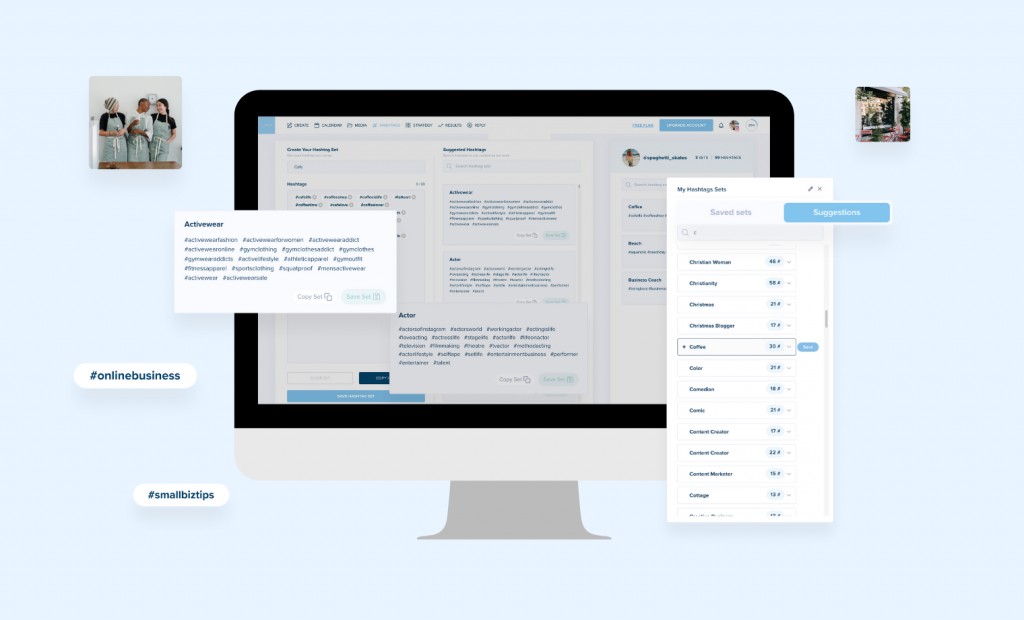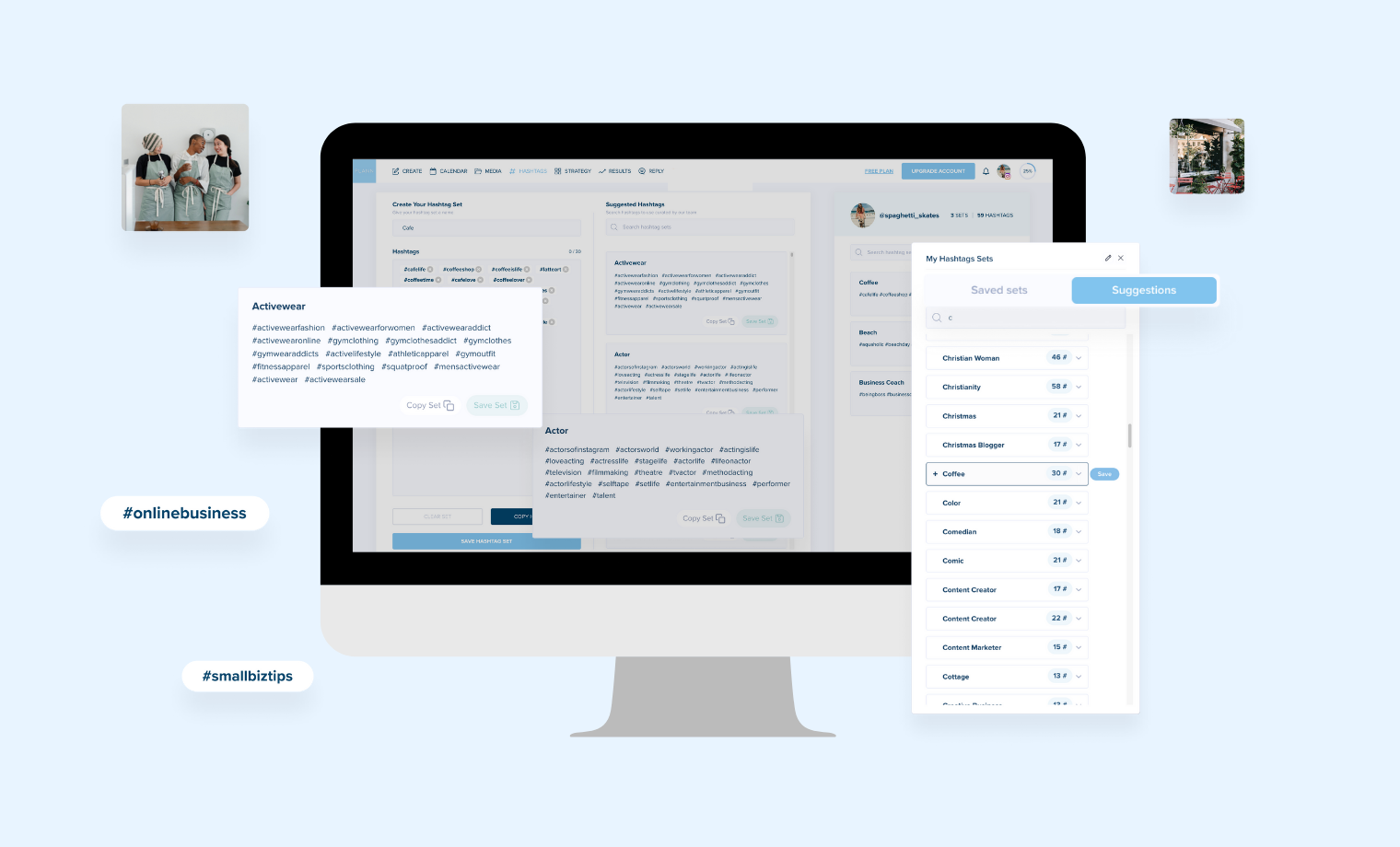 What are you waiting for? Become a Plann Plus member today and score instant access to tried and tested hashtags, all within the Plann up. Sign up for a free 7-day trial of Plann, and try our hashtag suggestions today!