In 2022, Instagram hashtags will continue to be one of the most powerful strategies to attract more eyeballs (and engagement!) to your Instagram content.
But how do you build an effective hashtag strategy?
Here are eight pro tips to help you through the process so you can implement hashtags into your Instagram marketing strategy.
What is an Instagram hashtag strategy and why is it important?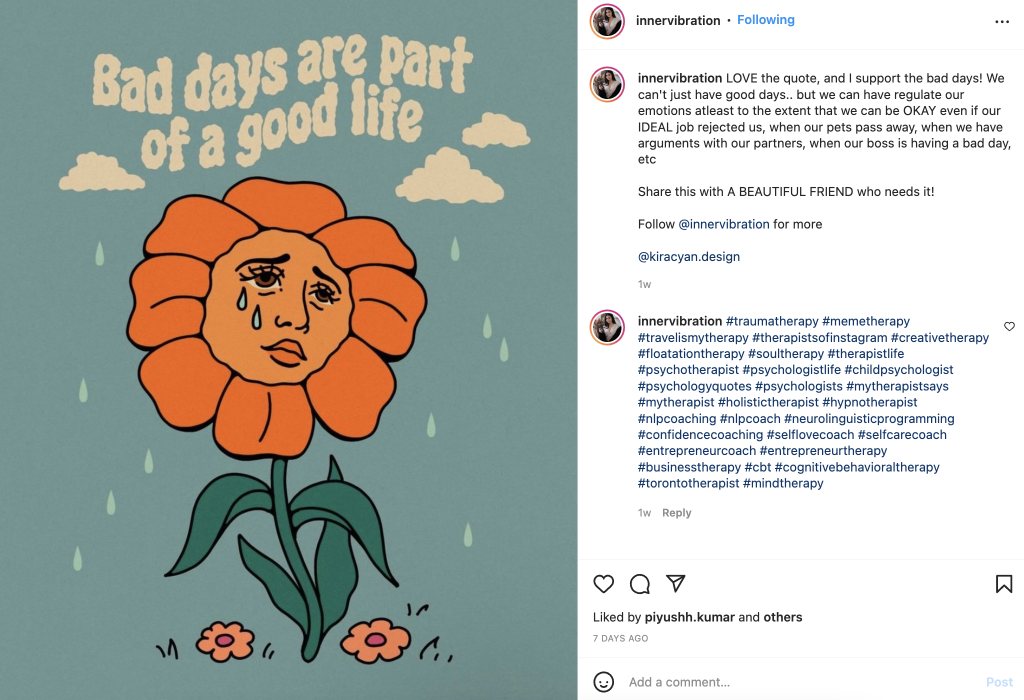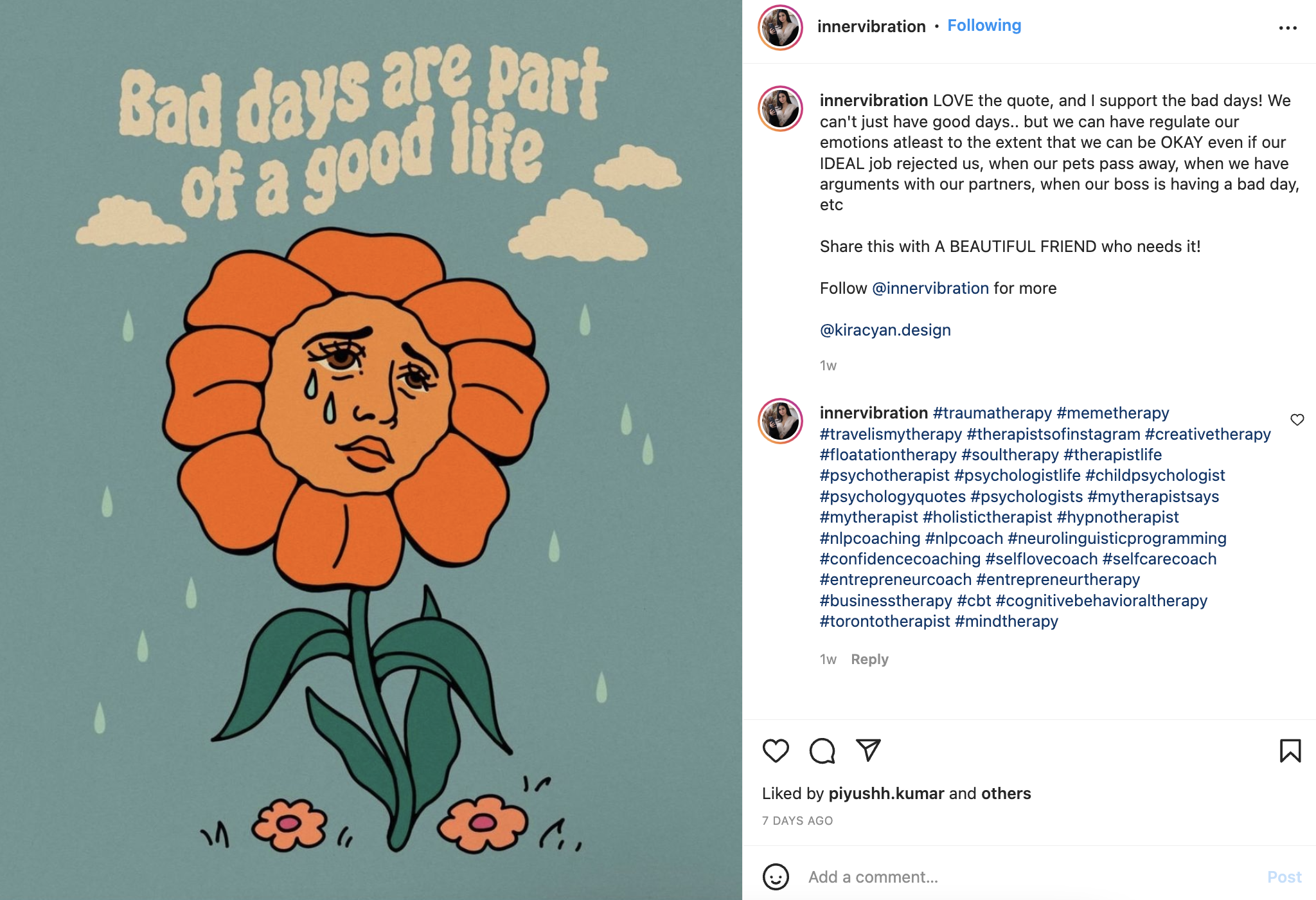 An Instagram hashtag strategy is an intentional and calculated plan of using hashtags on Instagram.
Hashtags on Instagram categorize and organize your photos. Hashtags also help Instagram to serve your posts to the most relevant users. The hashtags you use are one of the most effective ways to ensure your high-quality Instagram content (such as carousels, Reels, videos and static images) get prioritized in the search results and on the Instagram Explore page.
Creating a hashtag strategy will help you get your posts in front of new, high-value users on Instagram. Plus, by developing branded hashtags you can easily review and repurpose user-generated content or even run UGC campaigns.
The opportunities of hashtags on Instagram are endless, making them a must in any social media strategy.
8 pro tips to build an effective Instagram hashtag strategy
1. Research your audience
View this post on Instagram
The first step to building an effective strategy is to find out what your audience wants. And a hashtag strategy is no exception. After all, why would you use hashtags that have nothing to do with your target audience?
This means diving into the Instagram app, exploring the most popular hashtags related to your niche or industry and reviewing the hashtags used by other brands or creators in your field.
Find out what your audience cares about and what they're interested in, then utilize that information to strategically add hashtags to raise visibility.
2. Find popular hashtags relevant to your brand
The next step to building an effective Instagram hashtag strategy is finding hashtags relevant to your brand. Look at what hashtags influencers and brands in your industry are using.
When someone searches for a hashtag or key term related to your post or your business, your posts will show up in their research results on Instagram. It's an excellent approach to make sure your posts are seen by the right people.
When you type a hashtag into the caption editor, Instagram will inform you how many posts with that hashtag already exist (a.k.a. The volume of posts featuring that hashtag). That's another helpful way to select high-volume hashtags that are generating lots of content and user interest on Instagram.
3. Research hashtags before using them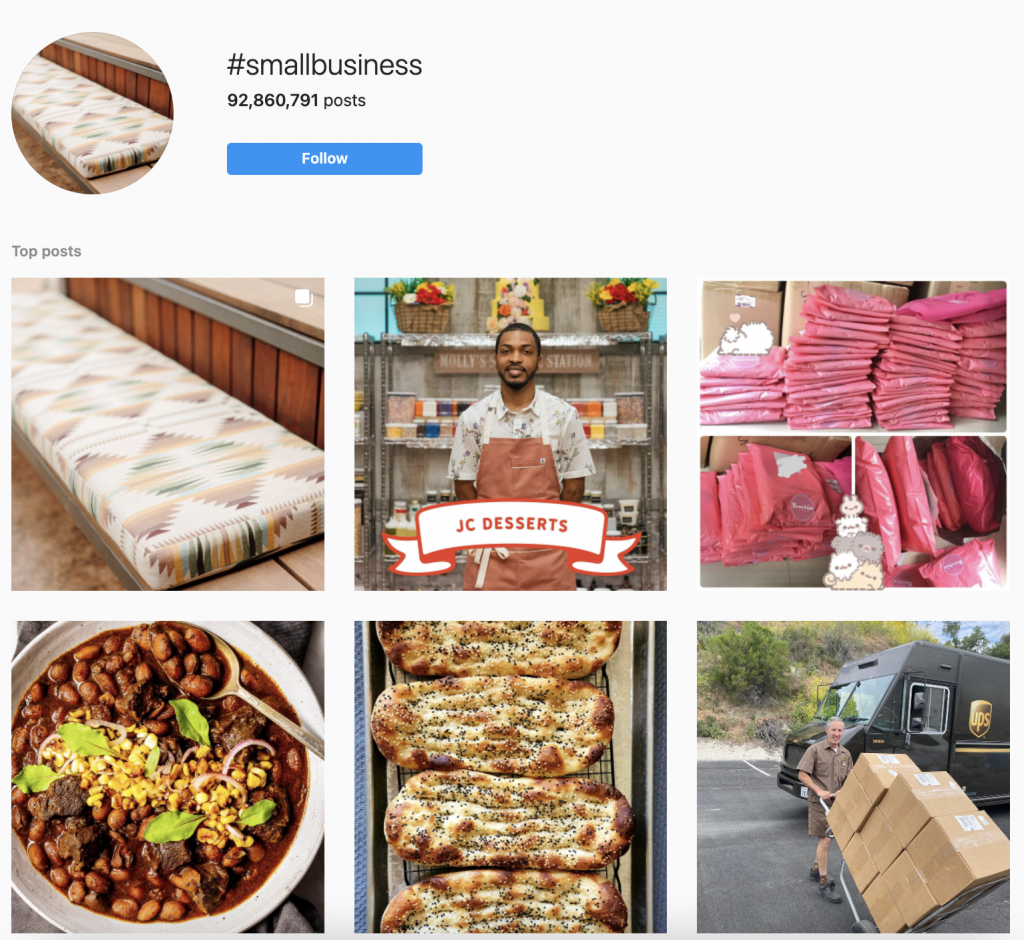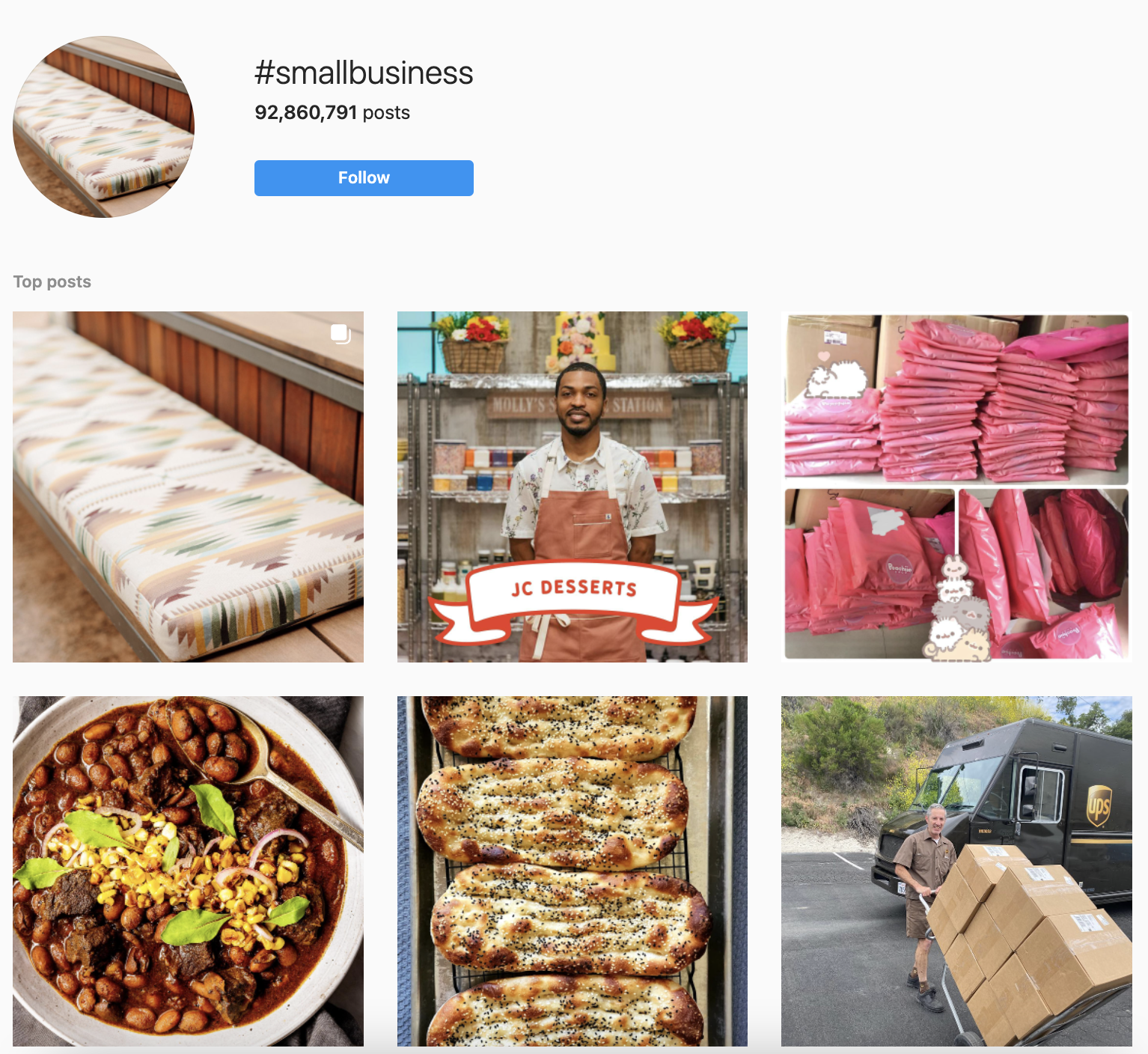 Before you use a hashtag on Instagram, do some research to see who else is using it and what content others are generating around that hashtag.
It doesn't guarantee it's relevant for your content just because a well-known influencer or business uses it.
By reviewing the posts associated with that hashtag through Instagram search, you can make sure you're using the most relevant hashtags for your brand or content.
4. Use a combination of popular and smaller niche hashtags
Instagram recommends combining popular and niche hashtags to reach various audiences, ranging from broad to specific.
What's more, it might be easier to rank on smaller, niche hashtags because so many accounts are using popular hashtags.
So, make sure all of your Instagram posts are using a mix of hashtags that will boost your reach while also targeting your ideal customers.
5. Use seasonal and holiday hashtags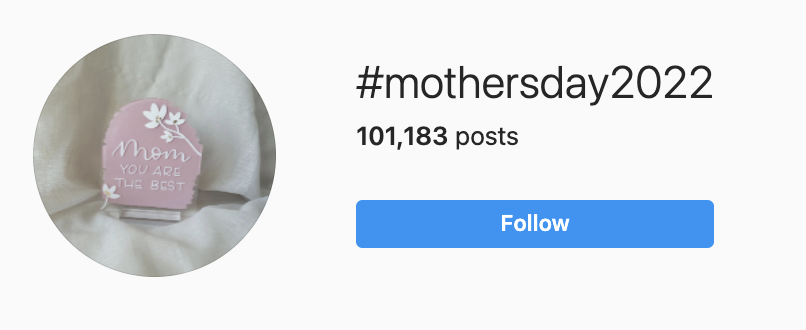 Time-sensitive content is an important aspect of your Instagram hashtag strategy and a critical component of social media success.
Content is cyclical, so include hashtags related to the year, season, month, week, day, holiday or events in your sector to keep your postings fresh and easy to locate.
That means taking the time to research popular hashtags related to specific holidays or calendar events and using these in your seasonal posts.
6. Use the right number of hashtags
It's tempting to keep adding hashtags in the hopes that they'll help your post get seen and discovered by as many users as possible. Of course, you may use up to 30 hashtags per post, but it's better to leave them out unless they're relevant and targeted for the content.
Plus, Instagram has recently changed its advice about how many hashtags to use per post. Instead of spamming audiences with stacks of hashtags, Instagram recommends using just three to five highly relevant hashtags that align with your post topic instead.
Using niche, specific hashtags helps to narrow your pool of targeted customers, making it easier to establish a highly engaged audience.
7. Create customized hashtag sets with Plann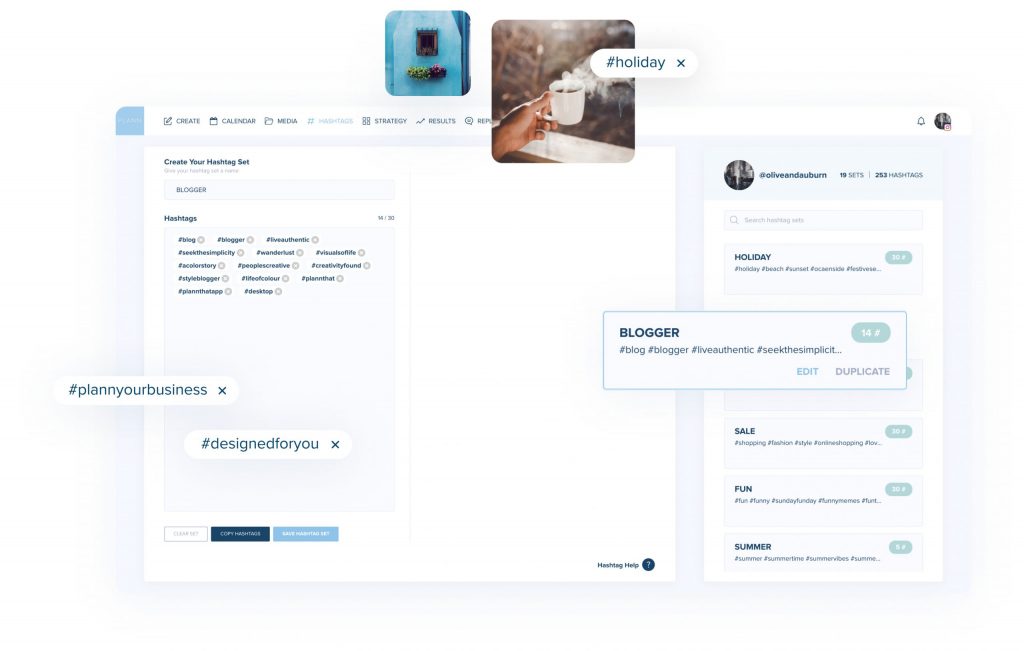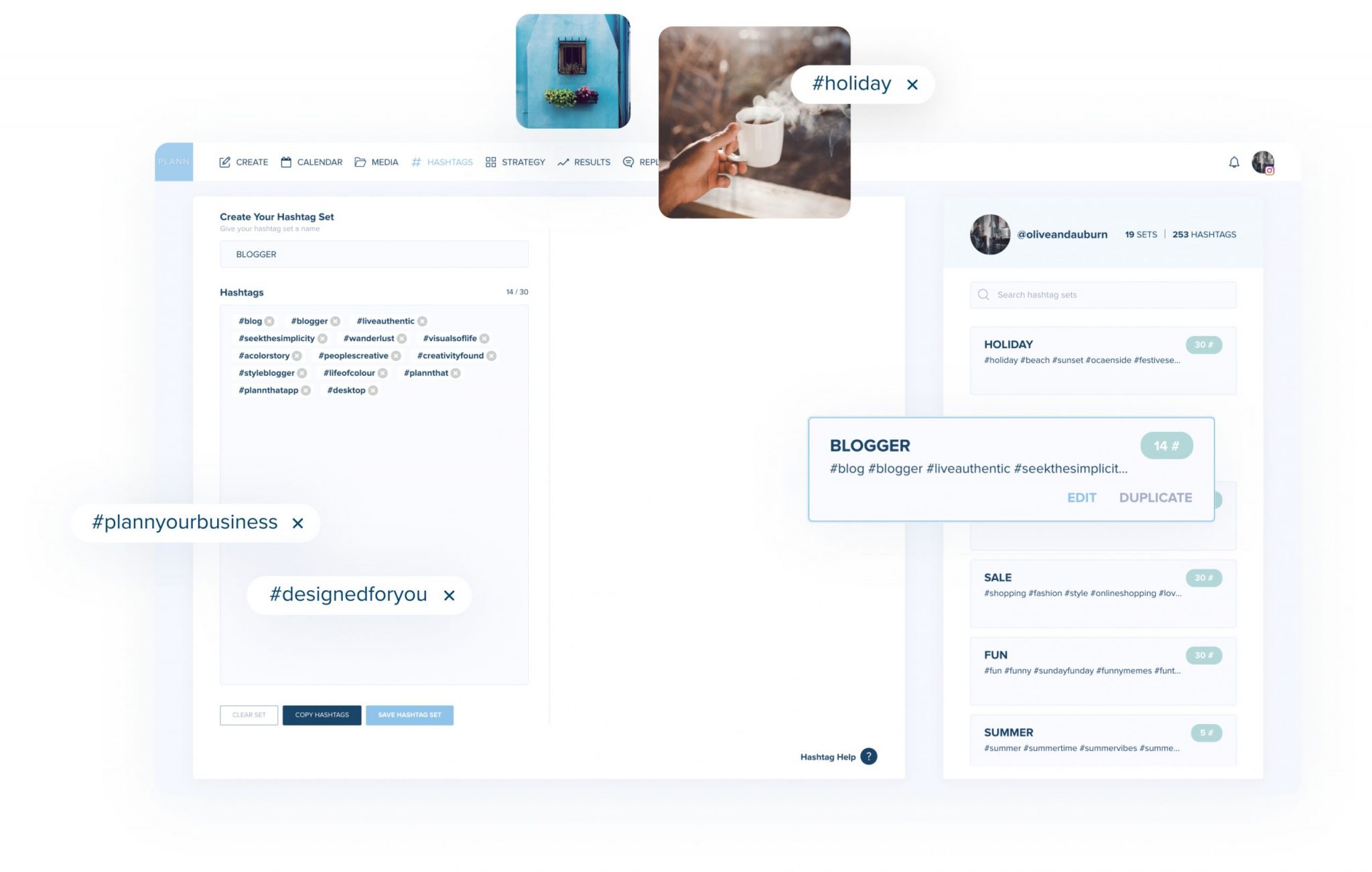 Want to save time on creating your next Instagram post? Say hello to Plann's handy hashtag sets feature. By uploading and saving as many hashtags sets as you want, you cna easily save and use tailored hashtags groups on your posts in Plann.
Plus, Plann will automatically post these hashtags in the first comment of your post or you can opt to add them easily to your post caption.
We even offer daily done-for-you hashtags to help you harness trending topics and seasonal hashtags with ease. You can even track your hashtag analytics in Plann to see which hashtags are driving the best results for your brand.
8. Analyze your hashtag results and refine your strategy
Last but not least, creating an effective Instagram hashtag strategy is about trial and error! The key to a successful approach is to test, measure and refine. Don't keep repeating the same ones. You may accomplish this by seeing which hashtags have produced the highest reach by utilizing Instagram analytics on individual posts.
Track your insights to follow performance so you can select which hashtags to use again. You can measure the performance of your hashtag campaign by looking at how much interaction it receives, tracking engagement rates and then adjusting your plan.
Once your approach has been altered, track it again to see which hashtags are serving your page. You'll eventually develop a winning technique in which you publish hashtags that get the greatest interaction for your brand profile.
Ready to build an effective hashtag strategy for Instagram?
At first, sprinkling hashtags in your Instagram posts may seem like a no-brainer. However, without a comprehensive hashtag strategy, random hashtags won't do much to grow your Instagram account.
Now that you know how to use hashtags for Instagram growth, it's time to start building a hashtag strategy for your brand.
Ready to take your Instagram hashtag strategy to the next level? Sign up for a free 7 day trial of Plann Pro. If you don't like it, you can keep using Plann for free.