Today, in rolling out the archive Instagram story feature, Instagram is clearly making a play towards copying Snapchat's Memories. The new functionality automatically archives your Instagram stories in a private section of your profile for later retrieval. The update also lets you pick a number of stories to pin to your profile for as long as you like. This feature is called Instagram Highlights.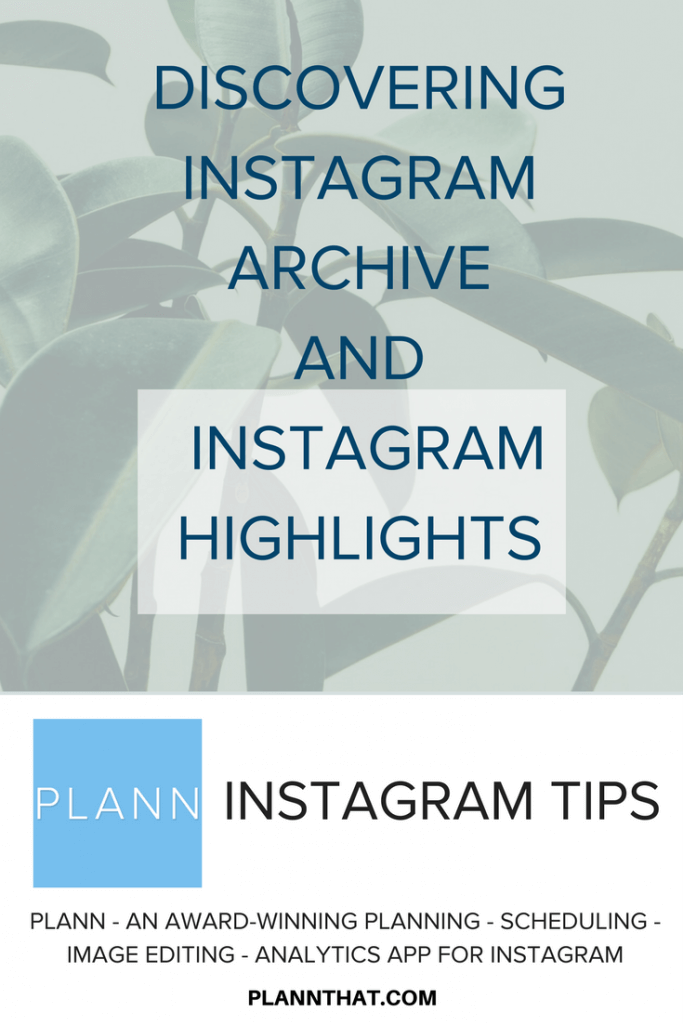 There is a great deal of potential for creative expression with this update. So much so that Instagram used the word "express" four times in two paragraphs! Think they're trying to get us to express ourselves?


Archive Instagram Story Feature
Once you've updated to the latest version after your story expires it will automatically be saved on Instagram servers — your Instagram Stories Archive. You will be the only one with access. This allows you to save your Stories more easily, as it's automatic and doesn't take up space on your device.
You can use the archive Instagram story feature to reuse evergreen content, retouch or remake past hits, or just to revisit past memories. You can turn archiving off in settings.
To see your Instagram Stories Archive, just update the app, and go to your profile. You'll see a few new buttons under your bio when the feature is activated for you, as well as a popup text box informing you that it's now active.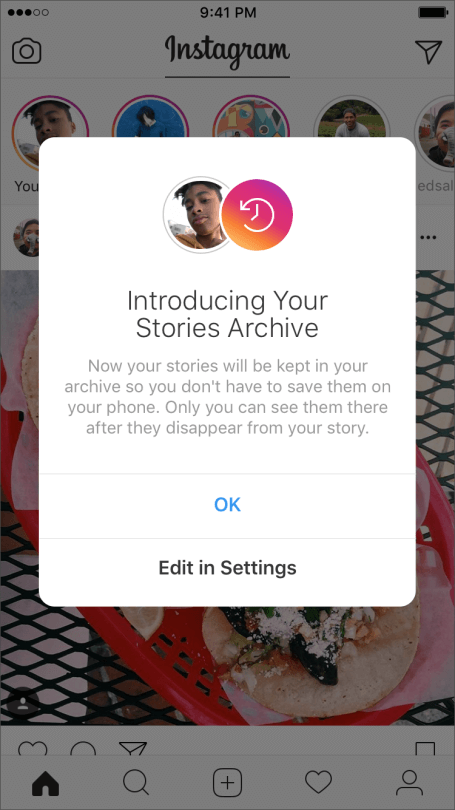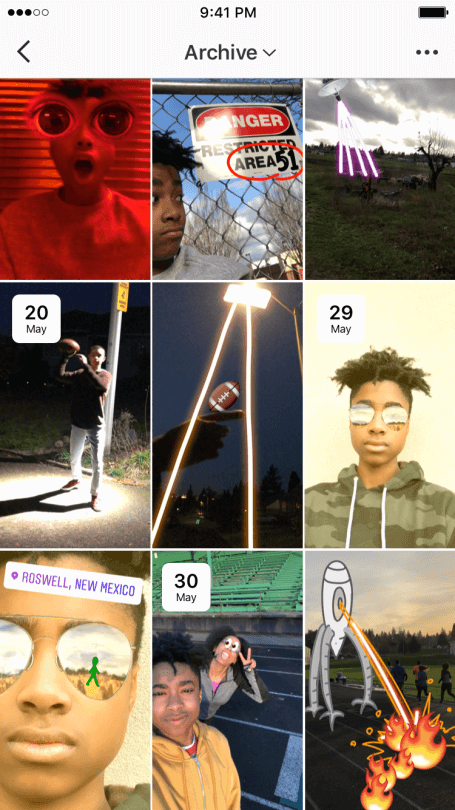 Clips preserve quality when archived. Archived stories can be quickly retrieved and downloaded, sent as a direct message, shared as a post, shared as a story again, or saved as a Highlight.
Instagram Stories Highlights
Highlights actually take Instagram to territories uncharted by Snapchat. They are not unlike a happy medium between Pinterest and Snapchat in that you create a category — a Highlight — and populate it with Stories. When someone taps on the Highlight on your profile, the Stories you assigned to it will play like one reel.
Here are a few ideas on how you can use Instagram Highlights:
You can use Instagram Highlights to answer your top 3 FAQ questions
You can Highlight your most recent product launch
Highlight your best selling items
Repurpose your best performing IG stories
Brand your Instagram stories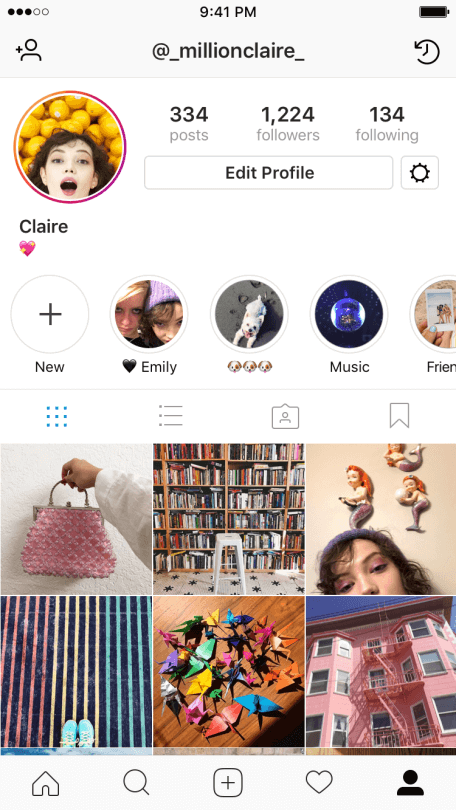 This new feature opens up myriad opportunities for individuals and brands to get creative, and — like Instagram tells us — to "express themselves." You could create Highlights based on visual themes (like color), best outfits or merchandise displays. You could make categories based on product lines, or your favorite partners or friends. Perhaps you travel to a lot of conventions? Now you can save them in a non-ephemeral way.
Have some exciting Highlights ideas?
Holler at us on Instagram @plannthat. We would love to hear your ideas! We might even feature you in a blog about people using Highlights creatively.
Stuck on Stories ideas? Check out our blog about people using Stories creatively and see if we can't spark your creativity.
Download Plann for iOS and Android today!