Pinterest idea pins are still a relatively new feature, but they could be the key to your success! When you share idea pins, you can boost your reach and build your brand.
Allowing you to create meaningful content that promotes audience engagement, idea pins are a great way to take your Pinterest account to the next level. You can use idea pins to create inspiring content that represents your business and its mission.
If you're still a little unsure about idea pins and other Pinterest publishing tools, don't worry! Plann has all the info you need to become a Pinterest expert, creating pins that build your brand power. Here's what you need to know.
What are Pinterest Idea Pins?
Idea pins offer Pinterest users a way to share multimedia stories with their followers, making it possible to bring new elements into your Pinterest strategy.
Using idea pins, you can share multiple pages of image and video content that will display as full-screen media on the Pinterest mobile app. Pinterest is even offering fresh editing tools that make creating idea pins easier. These tools include music, voiceover, tags, stickers, and more.
It can be easy to get idea pins confused with Pinterest story pins or even Instagram stories, but they're not the same thing. With idea pins, your content lasts far beyond 24 hours, allowing it to generate engagement for your brand in the long term.
As if that wasn't enough, idea pins can be exported, which means that your creativity can easily become multipurpose. You can share exported pins to other social media platforms. Idea pins make a great addition to Instagram and Facebook stories!
The Benefits of Using Pinterest Idea Pins
Idea pins are one of Pinterest's best video-first features and are revolutionizing Pinterest marketing.
Thanks to idea pins, you can create beautiful visual content that shows off your design skills and branding materials. You can use the idea pins publishing feature to target users with relevant interests, offering long-lasting ideas that make your brand stand out.
As Pinterest begins to follow the lead of other social media sites in making the transition to video-based content, idea pins are set to become even more popular. This could mean that your idea pins stand a better chance of being seen in the home feed, where they can inspire pinners from around the world.
Shown in a variety of ways across the Pinterest platform, idea pins are on track to achieve greater traction than standard pins. By adopting idea pins early, you can make the most of growing reach and engagement opportunities, driving more traffic to your Pinterest profile.
How to Make an Idea Pin on Pinterest
Making an idea pin is easy! While idea pins can be created on desktop or mobile devices, your mobile is the best choice, as this is currently the only way to produce video pins. Here's our step-by-step guide.
Step 1: To get started, open the Pinterest app on your mobile phone.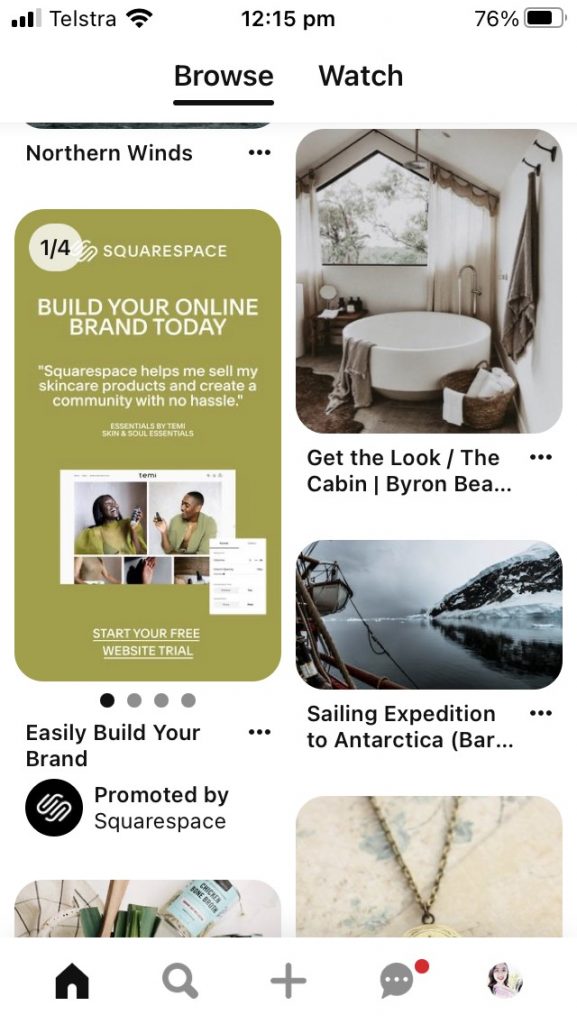 Step 2: Next, click the + icon at the bottom of your screen, and select idea pin from the drop-down menu.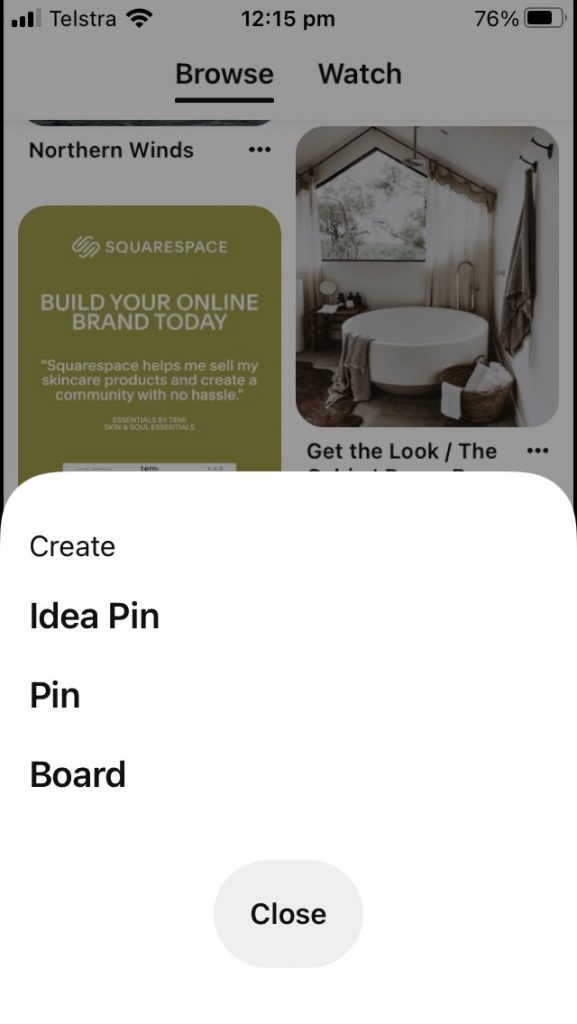 Step 3: You'll be directed to the Pinterest camera tool. Here, you can either capture a new image and video content or upload these materials from your device's camera roll. You'll be able to add up to 20 items!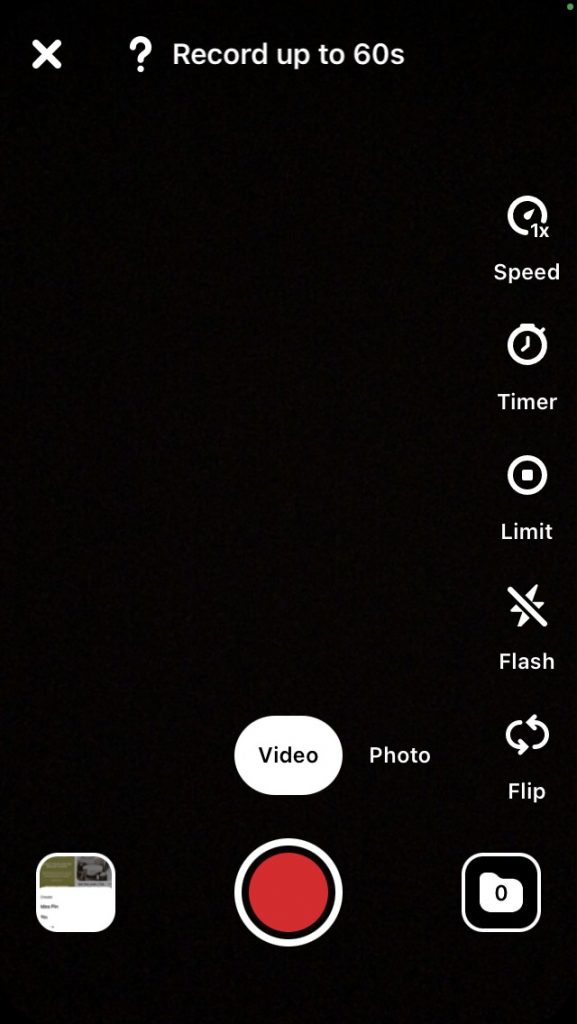 Step 4: Once you've added all the photos and videos you need, you can start using extra features in the Pinterest app. You can choose to add text, music, or an audio voiceover. You might apply filters, add a sticker, or even draw on the screen.
Step 5: When you're finished editing content, click next at the top right of your screen. You'll be able to add a title and description for your idea pin, as well as choose categories, related topics, and the board you want your pin to be a part of.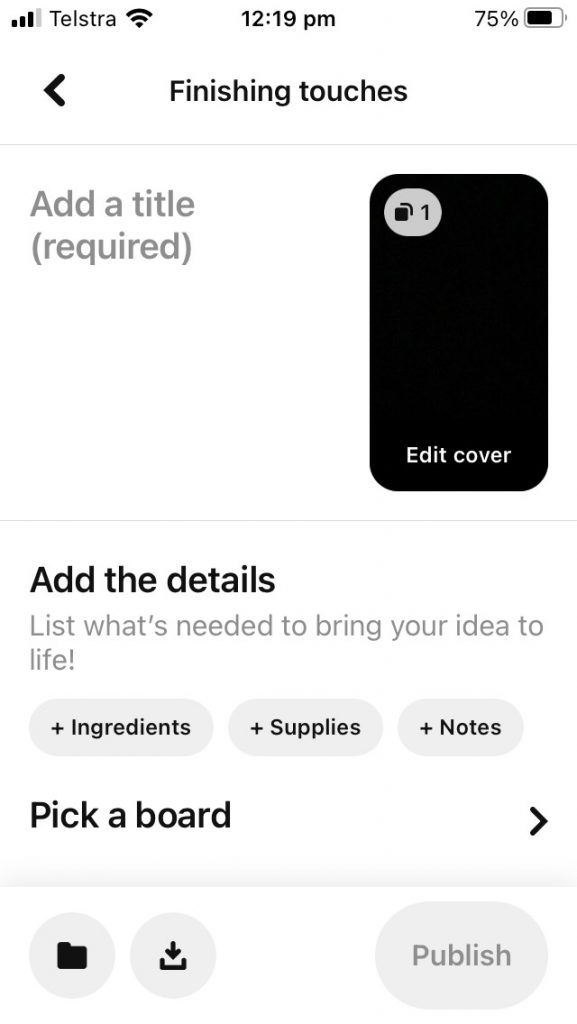 Step 6: To choose your idea pin cover, tap edit cover over the image on the right side of your screen, and upload the cover you want to use.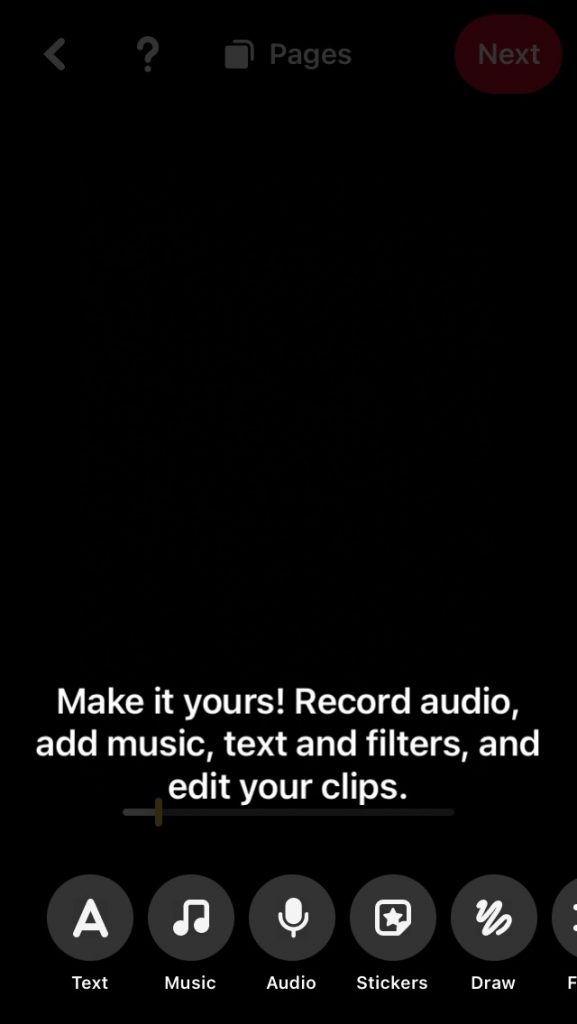 Step 7: Once you've chosen your pin cover, don't forget to scroll down and tap advanced settings, where you can allow comments to boost engagement.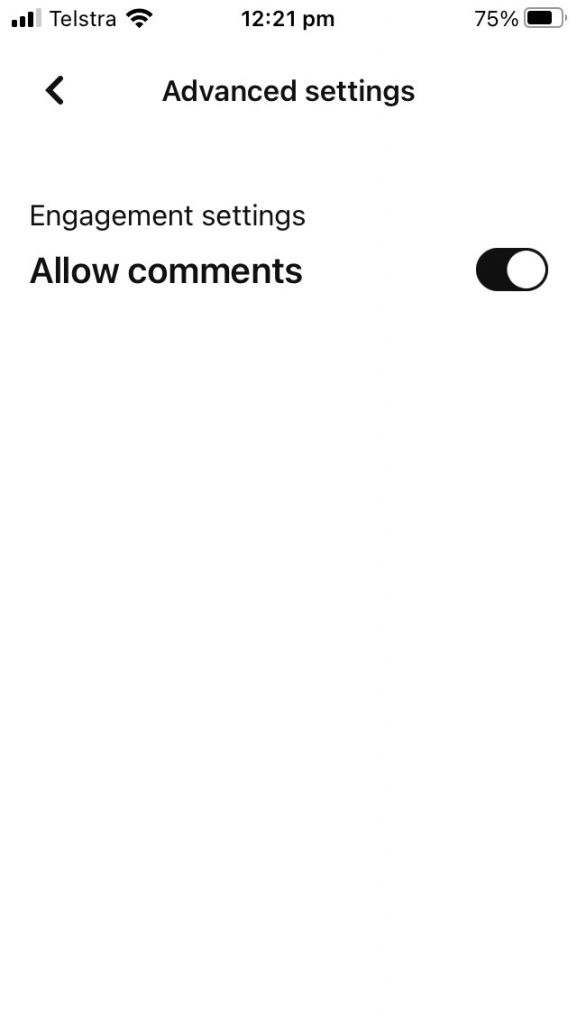 Step 8: When this is complete, you're ready to tap publish! Alternatively, you can store it in idea pin drafts until you're ready to share it.
7 Tips to Help You Make the Most of Pinterest Idea Pins
Wondering how you can make the most of Pinterest idea pins to make your Pinterest a more positive and inspiring place? There are plenty of ways to get started and use idea pins to grow your Pinterest account!
1. Choose a 9:16 Aspect Ratio
Pinterest idea pins use an aspect ratio, or size, of 9:16 as a standard. If you want your pin to look perfect on the platform, it's best to stick with this rule.
When creating content in the app, this ratio will be applied automatically. If you're creating idea pins somewhere else, remember to keep it in mind, even if you're creating multiple slides.
2. Use a Variety of Features
Pinterest's features exist to help you create amazing content, so don't be afraid to use them. When creating your idea pins, use a variety of features, including a mix of photo and video content. Add text, stickers, and other elements to bring your pins to life.
3. Make Your Brand a Priority
It's important to create Pinterest idea pins that highlight your brand and what it can offer. As you produce idea pins, try to include branding elements, including your logo, your brand colors, and a consistent tone of voice. This can help you use Pinterest to improve brand recognition!
4. Create Saveable Content
As always, Pinterest allows users to save content they love, and idea pins offer the same functionality. The best way to improve your Pinterest performance is by ensuring that your pins have value that makes users want to keep them on file. Users might save individual pages or an entire idea pin.
5. Steer Clear of Links
Unfortunately, idea pins are not currently compatible with links. In fact, evidence suggests that Pinterest might actually demote idea pins that include them! The best approach is to steer clear of links, instead use tagging features to connect your products and store.
6. Focus on Engagement
One of the best things about idea pins is their ability to help you connect with engaged communities directly. Whenever possible, try to create idea pins that respond to audience interests and allow comments so that you can improve engagement results.
7. Plan Your Pins Ahead of Time
As with any social media platform, Pinterest relies on a strategy! When producing new idea pins for your account, keep your audience in mind, and try to align your content with other pins and alternative social content. Pinning strategically can help you grow your brand with a sense of purpose.
Plann'ing for Pinterest
It's time to take the next step toward Pinterest success. To help you get started, sign up for a free 7-day trial of Plann, and put your Pinterest on the map!