Pinterest has always been a top-notch visual search engine and social platform. People flock to Pinterest for trends, ideas, tutorials and, most importantly, shopping inspiration. As business owners, you need to know the importance Pinterest holds.
Users tend to discover products on Pinterest that suit their tastes and fulfil their aesthetic needs. It was clever of Pinterest to integrate an eCommerce functionality into its search tool to help pinners discover products they like and buy them right then and there.
This allows brands to market and sell on a platform that specifically attracts users that like to shop and discover new brands.
Let's run you through why and how you should be selling on Pinterest to boost your sales.
Why should you sell on Pinterest?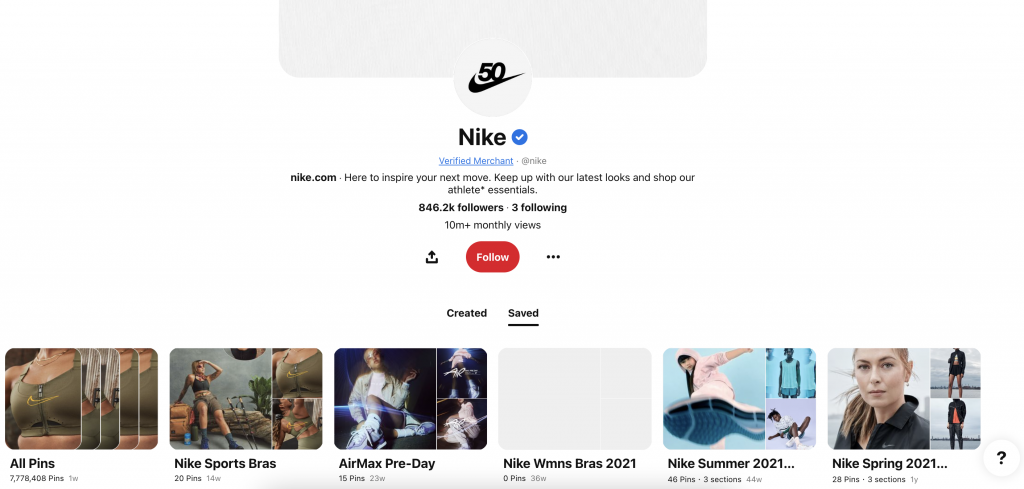 Before we go any further, let's run you through why you should be harnessing Pinterest to drive eCommerce sales.
Discoverability
Pinterest says that 97% of its top searches are unbranded. Shoppers on Pinterest mostly type in generic terms and not specific brands, meaning businesses of all sizes are discoverable.
Visual search tool
Did you know that Pinterest is also a visual search engine? Back in 2019, Pinterest introduced a visual search feature called Lens. This feature allows users to search for products they have taken a picture of.
The AI technology integrated into Lens can identify multiple products in an image and display similar products in the search results directly linked to the retailers who sell them.
Pinterest also offers a feature using augmented reality that lets people try on products creating a virtual fitting room. Users can see how a product will look on them using their phone's camera. But it can only be implemented by brands working with a Pinterest account manager.
When uploading an image of a product, Pinterest displays shoppable pins of the product in the search results. Users can then browse and buy the products that show up.
The stats tell us that 80% of Pinterest users start with a visual search when shopping and 49% of visual searchers say they develop a good relationship with brands through visual search.
Regular feature updates
Pinterest is constantly trying to enhance its eCommerce abilities by regularly rolling out new and updated features. The platform wants shoppers to enjoy their shopping experience on Pinterest and shop conveniently.
Today you can shop from the search bar, from direct pins, from boards, create a shopping list and shop with Lens. Pinterest provides multiple other features and we're sure they are working on some new ones as we speak.
Stats
Let's talk facts and numbers now to really convince you that Pinterest is worth your while:
• 85% of weekly Pinners have bought something based on Pins they see from brands.
• Pinners spends 80% more in retail than people off Pinterest
• 25% of marketers use Pinterest to promote their brands
• Pinterest users outspend non-Pinners by 40% every month and have a 30% larger basket size.
• 85% of pinners say Pinterest is where they go to start a new project
• 46% of weekly pinners have found a new product or brand on Pinterest.
The reasons above are plenty enough for you to keep working on new Pinterest strategies to increase your sales.
How to increase sales using Pinterest
Setting up shop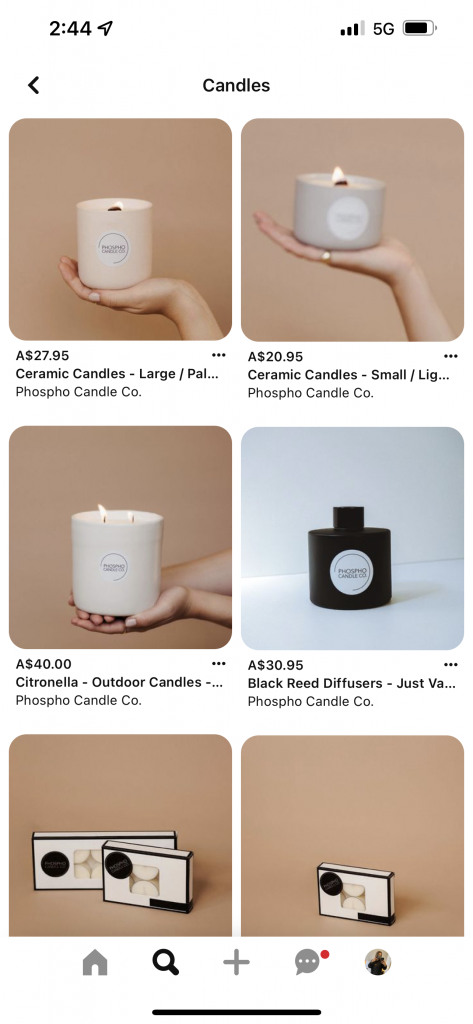 First and foremost, you need to have your catalog up and running on Pinterest. All your catalog products must be turned into product pins. This will gain you a shopping tab on your profile, which tells Pinterest your products are ready to be sold and they have better chances of showing up on a shopper's feed.
Pinterest has also partnered with Shopify. So if you already have a store on Shopify, all you need to do is connect it to your Pinterest business account. Your catalog will be added to Pinterest along with the shop tab on your profile. All of it will be done automatically for you.
Use the Verified Merchant Program
This feature verifies you as a merchant on Pinterest. With this program, you become eligible for enhanced distribution, score a valuable blue checkmark on your Pinterest account and a stack of helping social shopping features within the Pinterest platform.
Verification on any platform increases your credibility. 66% of shoppers on Pinterest are open to new brands. When they discover your products, it's easier for them to trust you. And if they like what they see, you can turn them into loyal customers.
Invest in Ad Campaigns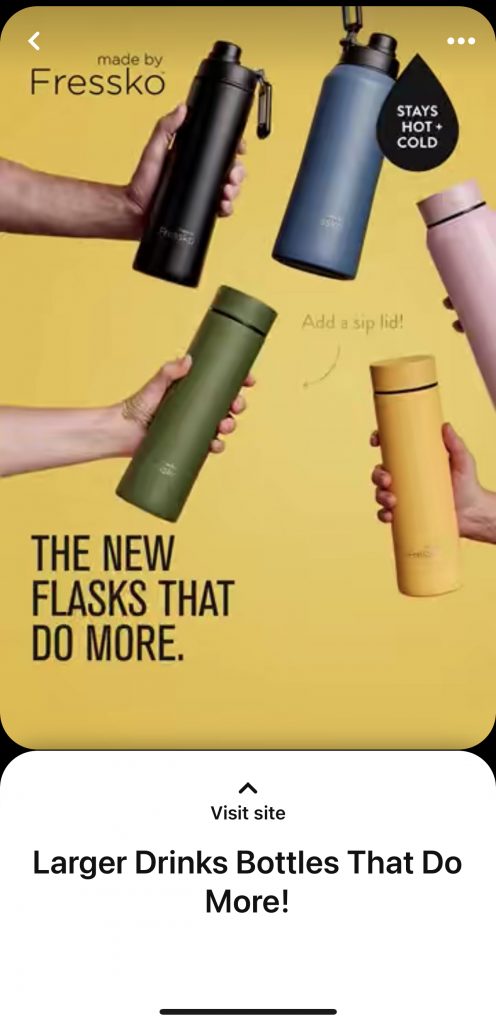 If you are already rolling out ads and promoted pins on Pinterest but aren't seeing any major results, maybe it's time for you to explore Pinterest's ads campaign and get deeper into it. The shopping campaigns include:
• Shopping ads – Display your products when users are most likely to buy.

• Collection ads – Helping people find similar products in image and video format.

• Automatic solutions – Dynamically adjust your bids every day to get maximum conversions for your budget.

• Dynamic retargeting – Retargeting is based on what people were looking for on your site or what's in their basket.
Add a Pinterest Tag
A Pinterest tag helps Pinterest to track a user's action on your website after they watch your Pinterest ad. This helps to calculate the effectiveness of your ads and measure your conversions.
Pinterest also offers ad managers and business partners that can help you scale your ads and measure results.
Advertising can play a significant role in getting your products to your target audience, increasing your visibility on the platform and speeding up your conversions.
Optimize Your Account and Pins
Before we go, let's remind you that Pinterest is a major search engine and implementing Pinterest SEO is essential to show up in the search results. The SEO strategies you use for Google won't work because Pinterest users mostly seek inspiration and ideas.
Keyword Research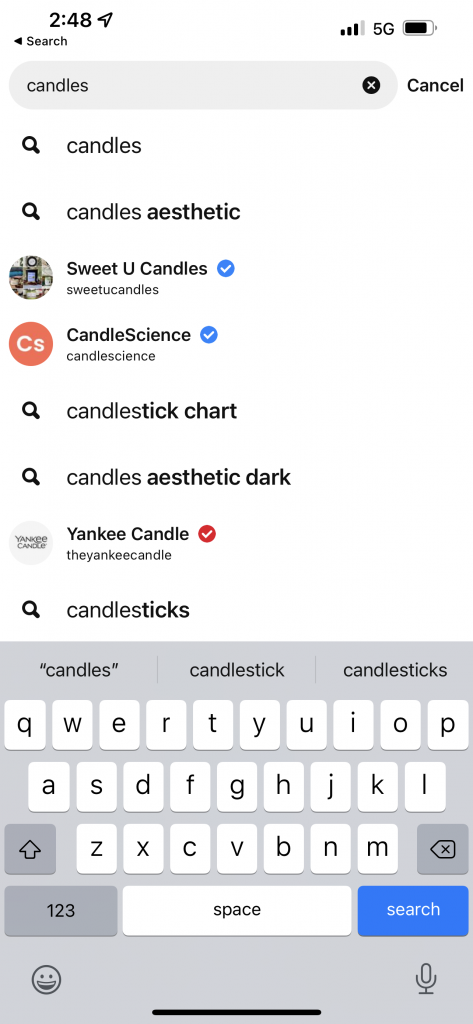 To optimize your account and Pins, you need to start with keyword research. What are users looking for? What will your potential customer base type in the search bar?
You need to be able to analyze your audience's search intent. Use keyword research tools to discover your keywords and figure out any trends you can jump on.
These are the keywords you need to use for your product pins and board titles. Remember to strategically place your keywords in the description of pins and boards you create on your account.
Optimize Your Account
Do you want your audience to discover your page? Do this by using your unique keywords in your username and profile description.
For e.g.: "Home Decor | Home Furnishings | Home Bedding | – 'Brand Name' |."
This can easily boost your search visibility and get your Pinterest content in front of potential customers.
Pins
With a Pinterest business account, you get to use rich pins. Pins must display all the necessary information and links to the website. Make sure your descriptions are detailed and the keywords are well placed. Use alt image tagging for even better reach.
Pinterest is all about high-quality, engaging and attractive pins. And you need to make sure you deliver just that. Create pins that you would click on!
Be Active and Consistent On the Platform
Consistent scheduling, creating and managing of content on Pinterest is needed. Like any other social media site, the Pinterest algorithm also picks up on your activity and engagement on your profile. By posting regularly, engaging with customers and engaging with other accounts, you grow faster on Pinterest.
Skyrocket your sales using Pinterest
Purchasing decisions of Pinterest users are greatly influenced by the ideas and products they see on the platform. With the stats and tactics we've mentioned, there is no doubt that eCommerce on Pinterest is irresistible for shoppers.
If you're ready to drive strong results and skyrocket your sales, you need an all-in-one social scheduler like Plann to make it happen.
What are you waiting for? Sign up for a 7-day free trial and take control of our social content with Plann.