I can't be the only one who constantly has their phone in their hands, right? If you want to be #Extra like me, and feel like a new addition to your tech wardrobe is an absolute essential, keep on reading to discover some of my top picks for stylish phone cases that are totally Instagram worthy.
PSST –> These phone cases are from #InstaFamous brand The Dairy, and at the end of this blog we got to ask the founder Cameron some pretty nifty questions about how they grew their brand with Instagram. Yippee!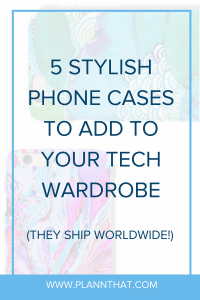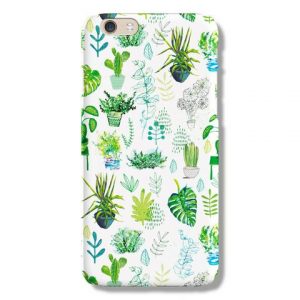 Love a good cactus? At Plann HQ we are very fond of these prickly plants, so of course I had to add the 'All My Plants' phone case designed by Paula Mills to our list of stylish phone cases!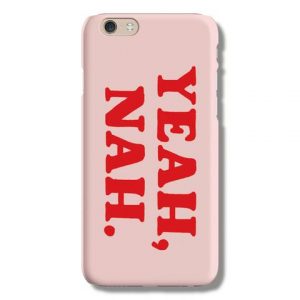 Okay, it's time for some Aussie-Slang Translation for this stylish phone case.
 Basically, if someone asks you a question like "Do you want to go swimming" and you respond with "Yeah, nah" you are telling the person that no, you don't really want to go swimming.
 You can also say "Nah, yeah" which (you guessed it!) means yes.
 PSST -> Our multi-award winning Instagram scheduling and strategy app, Plann, was founded in Sydney, Australia! Who would have thought?!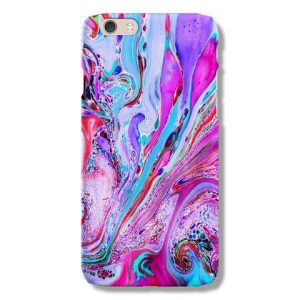 This phone case is what our Austin Powers dreams are made of!
Those bright colours + swirling pattern = one bloody stylish phone case.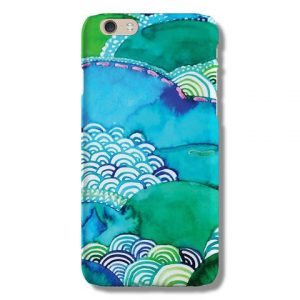 If you want your new stylish phone case to scream 'artsy person with lots of deep and meaningful thoughts' this is the perfect design to add to your tech wardrobe.
We have to admit – the blues and greens have us swooning hard. #OnBrand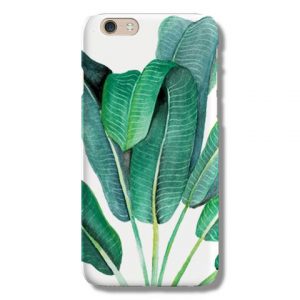 Who doesn't love a good banana palm? They're the most Instagram-worthy thing ever!
Put this stylish phone case in your "YES" pile because it definitely needs to be added to your tech wardrobe.
Want to know the secrets behind these stylish phone cases? Let's have a chat to The Dairy founder, Cameron!
The Dairy boasts a whopping 38.8k followers on Instagram, would you be able to share with us three ingredients that are in your Instagram Secret Sauce?
Distinct brand personality and aesthetic. Followers know the style of artist we would work with and type of inspirational content we like to share. This has meant we've now built a nice community. Important to note it's not static. Just as a person, your brand can grow and change over the years.
Consistency. Know how and when your community likes to engage. It's been a process of using analytics and genuine hands on listening. There is a delicate balance to find that's right for your band and followers.
Community. When on Social Media, put the needs of community first before sales. If you put sales messaging first, you'll be just like that annoying person invited to a dinner party who just sits there talking about themselves. You won't be invited back and people de-friend. Again find the right balance. Be sure to interact and make it a two-way conversation.
With all of the beautiful phone cases you have, we've got to ask, how often do you change your phone case?
Such a good question. I work with new artists all the time, so I love updating my cases regularly. But I do have a few favs (shhhhhh that's a secret). Just like children you're not meant to have favourites right?!
Your recent collaboration with Instagram influencer and creative Jasmine Dowling is absolutely eye-catching! Do you think you'll collaborate with more Instagrammers in the future?
It's been a real dream to work with Jasmine. Our brands and community are very alike. We're always open to new artists. But we want to ensure an authentic alignment first and foremost.
On your website you can create custom phone cases too! On a scale from 1-10 (10 being abso-freaking-lutely) do you think we should design some Plann phone cases for our team?
Aaaaabbbbbbbbbsooooooooofreakinglutely. Question is how many in your team?!
BIO: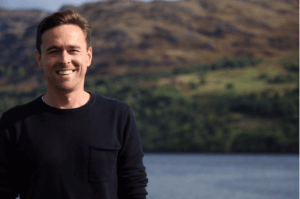 Cameron Parker started The Dairy over five years ago after many of his artistic and creative friends were mentioning how good it would be if they could have their beautiful creations always with them to show off to the world. Phone cases seemed like the perfect idea hence The Dairy was born focusing on locally produced stylish phone cases. The team has now worked with local Australian and international designers.
PSST –> Want to learn more tips and tricks about shoppable Instagram feeds?
We love our Plann community, and we love that our app can help our users to create effortlessly stylish, scroll-worthy Instagram grids.
Want to find out more about Plann? Download the app for iOS and Android and start your free trial today!