Have you ever thought about trying out some Instagram Experiments?
If right now you're feeling like:
* Instagram engagement is slipping
* Your Instagram grid style is getting too repetitive
* Your Instagram hashtags are lacking 'oomph'
You *may* just want to try out some of these geeky Instagram Experiments on your account!
These little tests will help you to clarify your direction on Instagram, and will uncover some interesting insights into what types of content your followers really do enjoy.
And as a bonus, they'll probably help you to increase your Instagram engagement rate.
Yippee! Ready to get started? Put on your lab coat and goggles and let's get experimenting!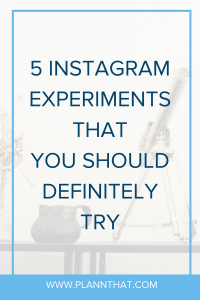 1. Test Out New Content Styles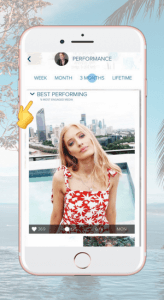 The first Instagram Experiment that we think you should try out is switching up your content style. The easiest way to do this is to write your captions a little differently.
If you usually write short captions, start writing some longer ones!
If you usually share captions that are all about you, maybe try to ask some questions to your followers to spark conversation.
Some other great Instagram caption ideas include:
* Telling a funny story
* Answering a common question you get asked a lot
* Sharing an exciting goal you have
After a few weeks of doing this you can take a look at your Plann PRO analytics to see which posts were the most engaging or most commented, and you'll discover what content works for you.
PSST –> Want more tips? Read our article about WHAT TO POST ON INSTAGRAM
Huzzah!
2. Play Around With Your Color Palette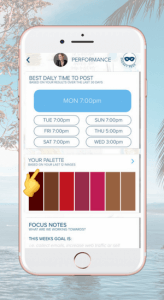 Is your color scheme feeling a little repetitive on Instagram?
Let's have some fun and play around with your colors for this Instagram Experiment.
The best way to get started is to post 3-9 photos/videos (over the course of a few days) that have been edited with a different filter than you normally would use, and compare which content performs best for you by taking a look in your Plann account.
Simply tap on the 'Performance' tab when you have the Plann app open, and you'll be able to compare your best performing posts from the past week, month, three months, or more!
You can keep the experiment going for as long as you like, but just between us, we would recommend testing out two or three different filtering styles so you can find the perfect fit.
PSST -> The Palette feature is part of our PRO Plann features. You can unlock this for as little as $4/month and get access to a bunch of other nifty features too!
3. Create + Use New Hashtags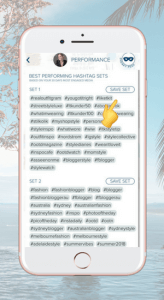 Have you been using the same hashtags over and over and over?
Now it's time for a refresh!
Come up with 3-5 new lists of hashtags. After 1-2 weeks check your analytics to see which hashtags performed best for you.
4. Try New Posting Times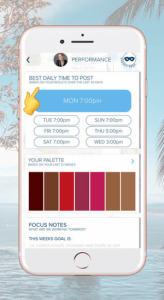 We know it's tempting to post at the same time errryday, but why not try something new?
Catch your followers by surprise and experiment with posting times for a few weeks and then go and check your Plann analytics to see which work best for you.
PSST -> Want to try this experiment out? Download Plann today + start geeking out with us!
5. Get Inspo From Accounts You Love
Want to know one of our fav experiments?
It *has* to be trying out what has been working for accounts with a similar aesthetic or target market to us.
Why not have a stalky stalk of similar accounts or competitors with a public Instagram profile and see what they're posting – think trends, themes and content types!
Okay peeps, that's all for now! We hope you liked our five Instagram Experiment suggestions and we can't wait to find out what you discover.
Make sure to @ mention us on Instagram (@plannthat) and use #plannthat if you'd like us to have a squizz at your posts!
Happy experimenting ?