By 2025, Instagram is expected to have 1.44 billion active users. That's a lot of people to view and engage with your content!
For most Instagram creators, engagement is critical. It's the key to building a community that converts and helps you achieve your brand goals. But how can you drive more meaningful engagement for your account?
Here at Plann, we believe in the value of Instagram comments. They allow you to start conversations that include your audience.
To help you on the way to greater Instagram success, we've compiled this list of 15 fresh post ideas to help you get more comments on your grid!
1. Introduce yourself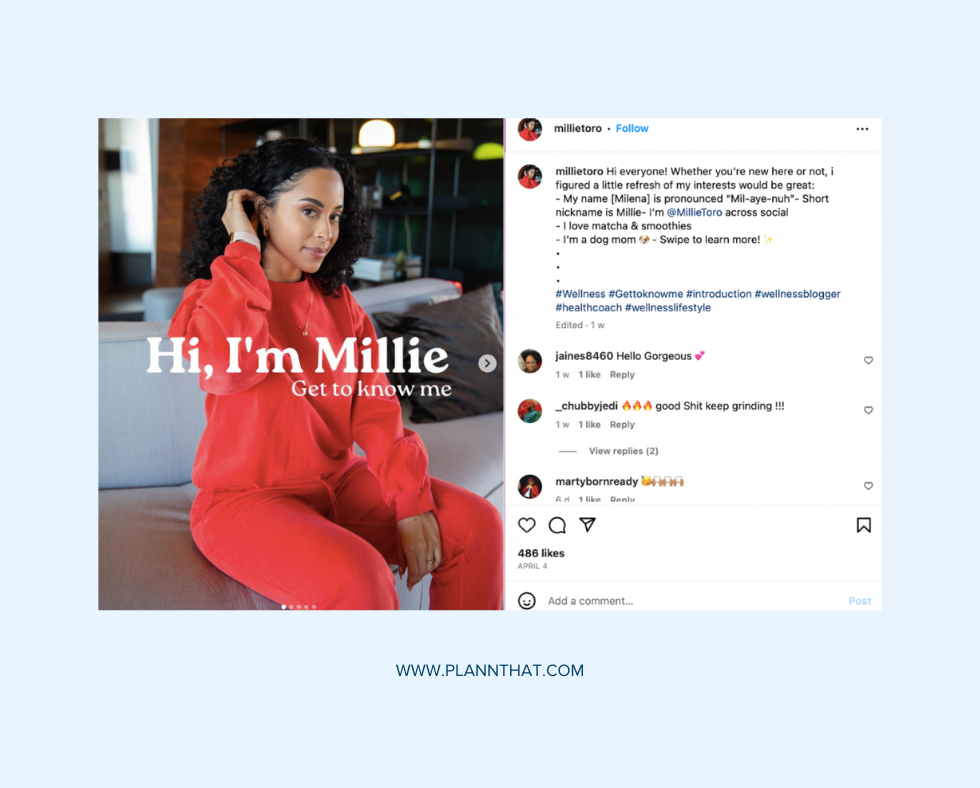 Your Instagram account is a space where you can feel free to use your voice and show off your personality. A fresh introductory post can be a great way to help your audience get to know you. It can even help you find the right people, offering insight into what users can expect from your account going forward.
Plus, make sure to add a call-to-action in your caption asking your followers to introduce themselves in the comments!
2. Share behind the scenes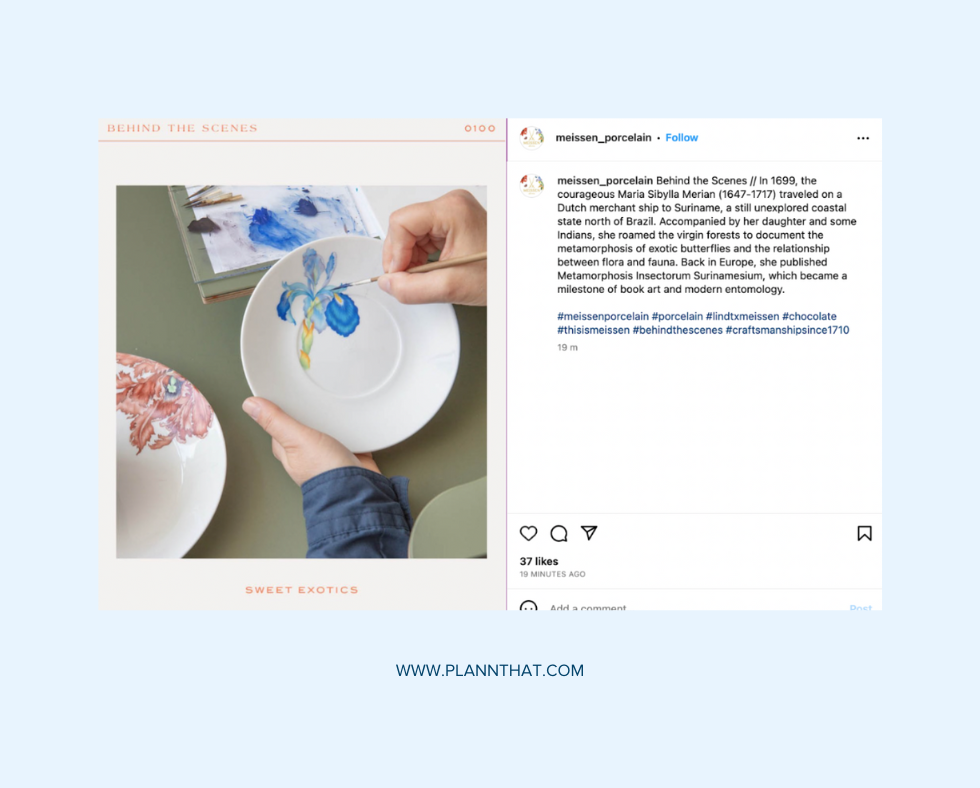 Why not offer a glimpse behind the scenes, showing users what it takes to make your brand work? This is a great way to provide a little extra authenticity and connect with your audience on a human level. Plus, you can share basic information about the next steps for your account, even hinting at a new product or service on the way.
Again, make sure to get your audience to head to the comments with a call to action asking them what they want to see next from your brand on Instagram.
3. Host a giveaway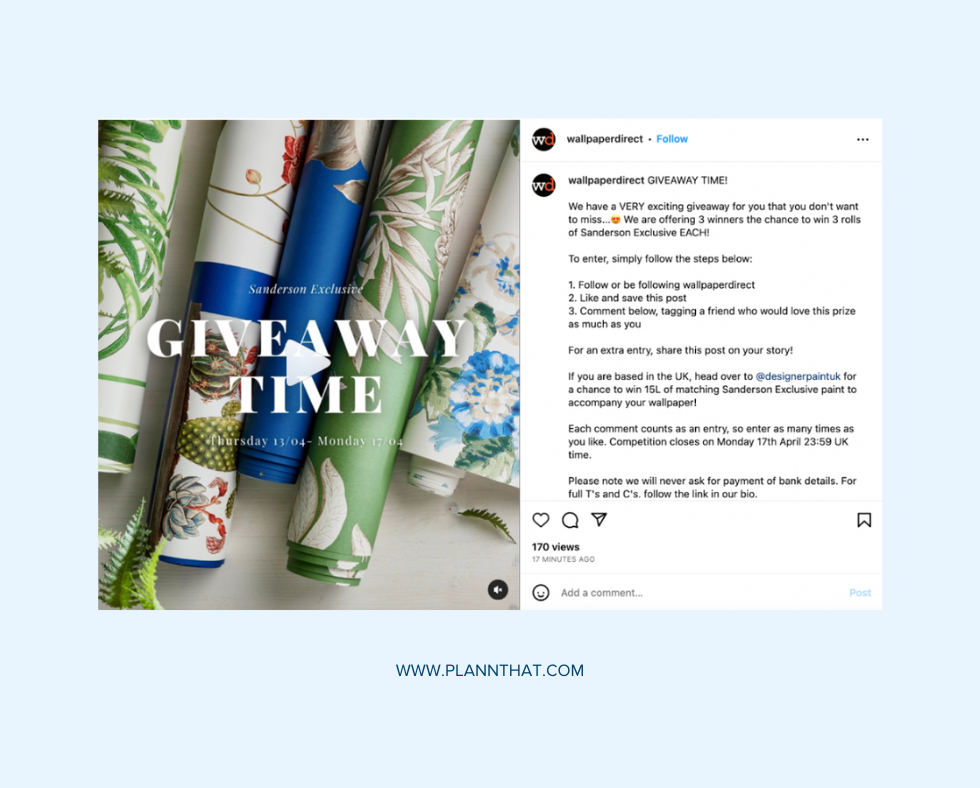 A giveaway can be a major boost for Instagram comments, especially if you make leaving a comment an entry requirement! Offer your audience the chance to win, and watch your engagement skyrocket. You'll grow your community and get people interested in what your brand can offer. It's a win for everyone!
4. Start a challenge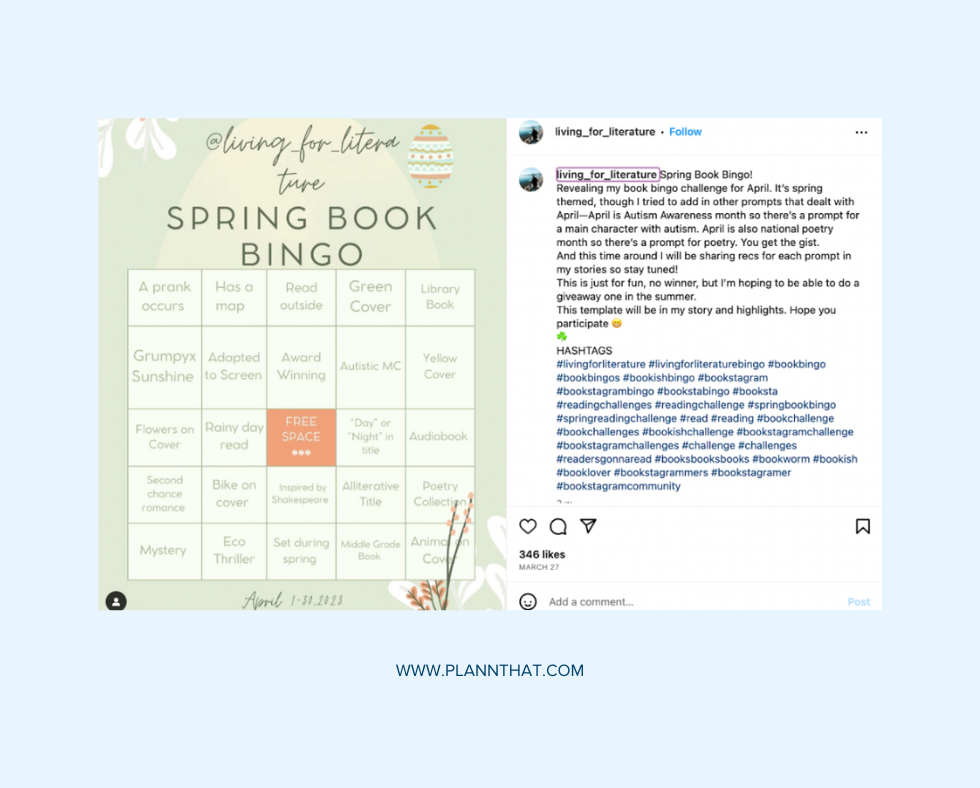 Have you ever thought about starting your own social media challenge? There's no time like the present! Choose a simple, engaging idea that ties in well with your niche. Then ask your audience to comment on your challenge post, letting you know they'll be taking part. Don't forget to create a branded hashtag so you can engage with people who take part.
5. Try a Q&A session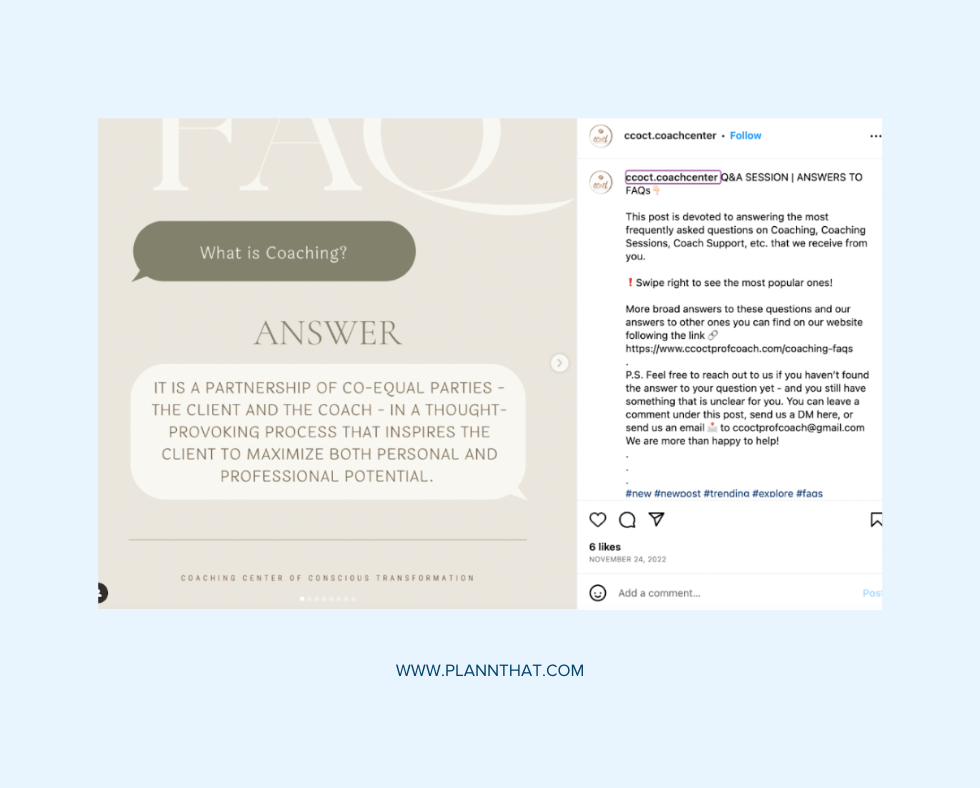 Instagram is a great place to answer some of your most frequently asked questions! Share a Q&A post to your Instagram feed and invite your followers to leave a comment and ask what they want to know about your brand. You'll generate real, meaningful engagement while gaining insight into your audience's knowledge and interests.
Then, you can use these comments as a way to host an engagement Instagram Live session!
6. Post a meme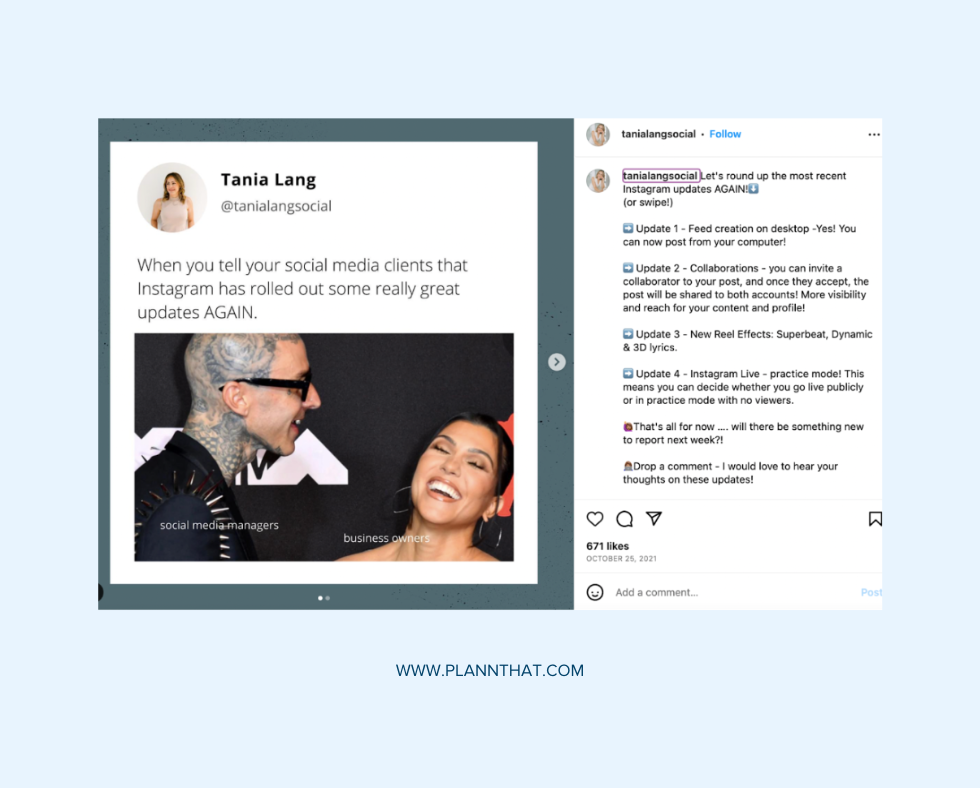 Social media is a place for comedy! Use Instagram to share branded memes that relate to your niche or industry. People who align with your account will get a great laugh. They might even comment with their own niche jokes or tag their friends to laugh together. Talk about an easy way to grow your following!
7. Participate in a trend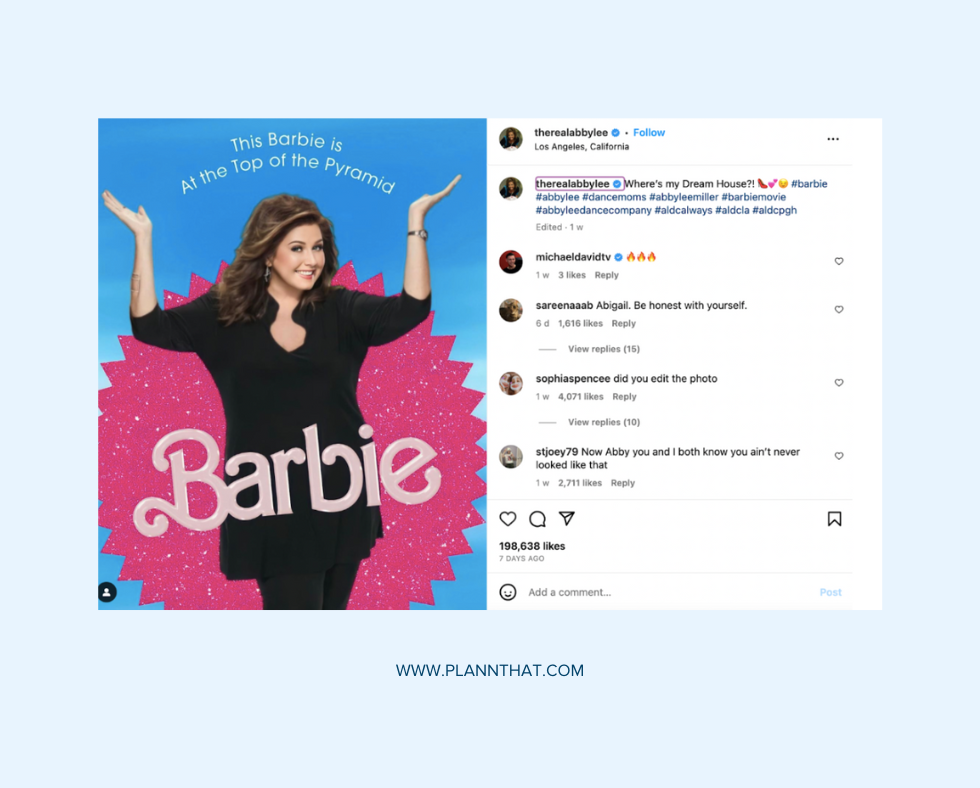 Trending content can be powerful on Instagram! The good news is that you can use this to boost your reach and attract more commenters. Next time you see a trend taking off, create your own post or reel to be a part of it! Try to put a fresh spin on the content you share, and soon, you'll start to see your follower count (and number of comments) grow.
8. Ask a question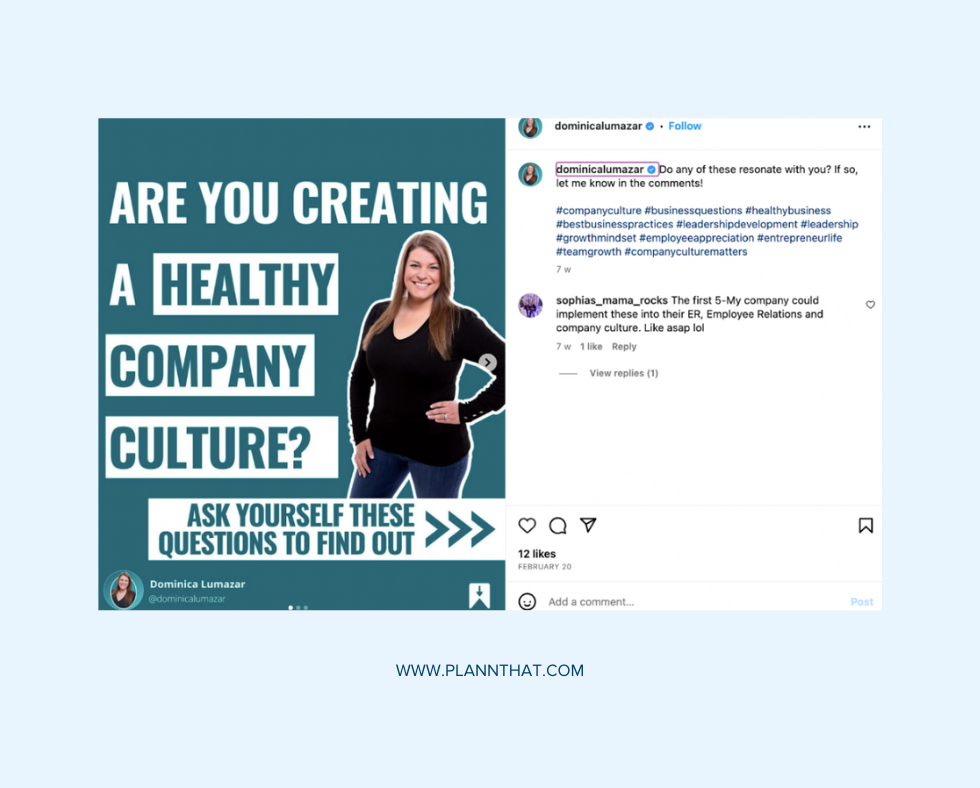 Sometimes, the best way to drive engagement is by turning to your audience! Share an Instagram post that asks a question your followers can answer. Not only will this encourage people to comment on your content, but it can also act as a helpful opportunity for market research. You can use this to learn more about your audience!
9. Work with influencers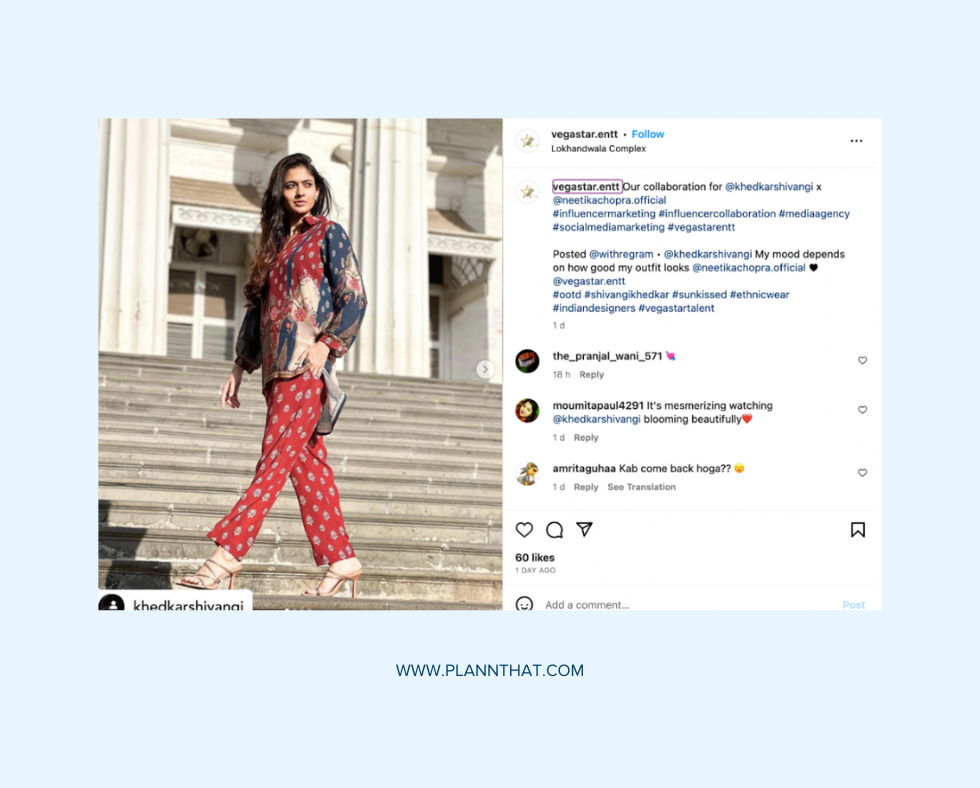 Influencer collaborations can be powerful. Working with influencers in your niches gives you access to more people who might be interested in your brand. Look for opportunities to work with influencers who care about what you do. The right collaboration can lead to account growth and an incredible engagement boost.
Hot tip: make sure to give your audience a reason to comment on your influencer posts with a strong CTA in your caption.
10. Promote a product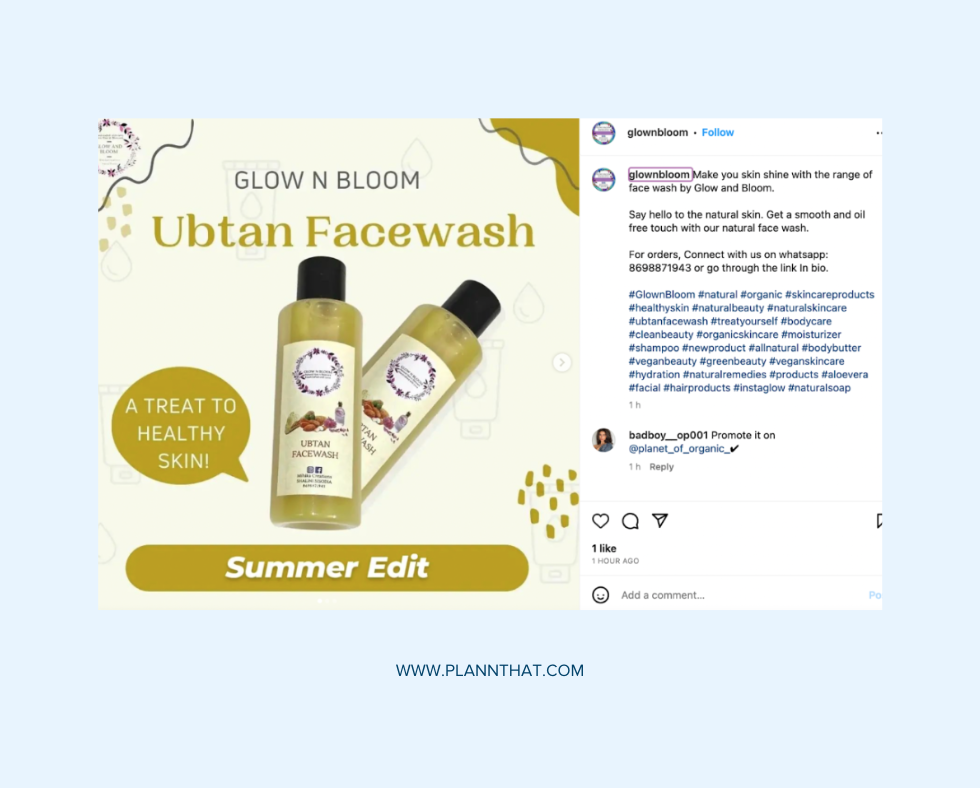 Sometimes, the best post is a promotion! Share content that tells the world about what your brand can offer. Promote your best products or services, and try to use customer pain points to highlight the value you bring. This can help to bring more commenters to your account, as well as drive sales conversions.
Try adding a CTA to your caption, prompting your audience to share their favorite things about this product in the comments section. This will help you gather valuable reviews and social proof, plus increase the number of comments your content receives too.
11. Repost user-generated content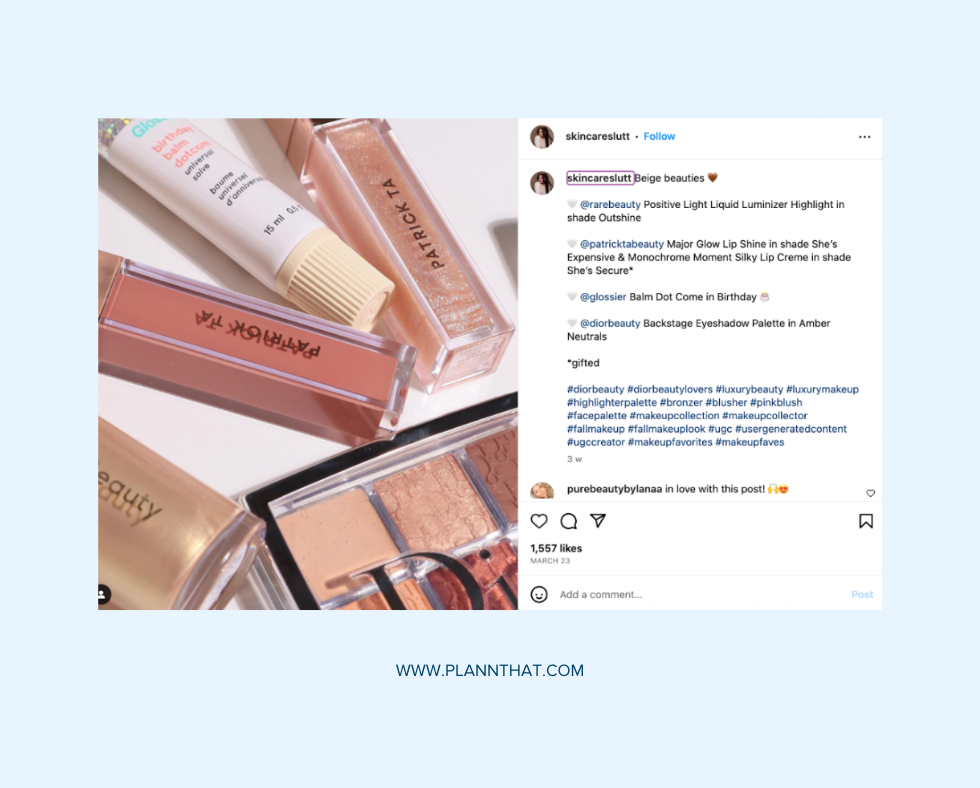 User-generated content (UGC) can be incredibly valuable for your overarching content strategy. You can use UGC to engage your audience and create a strong sense of community, all while saving you time on content creation. With permission, repost something one of your followers has shared, and invite more people to create UGC for your brand.
Why not call out for fresh UGC in these posts by prompting your followers to leave a comment if they're posted about your brand!
12. Host a live chat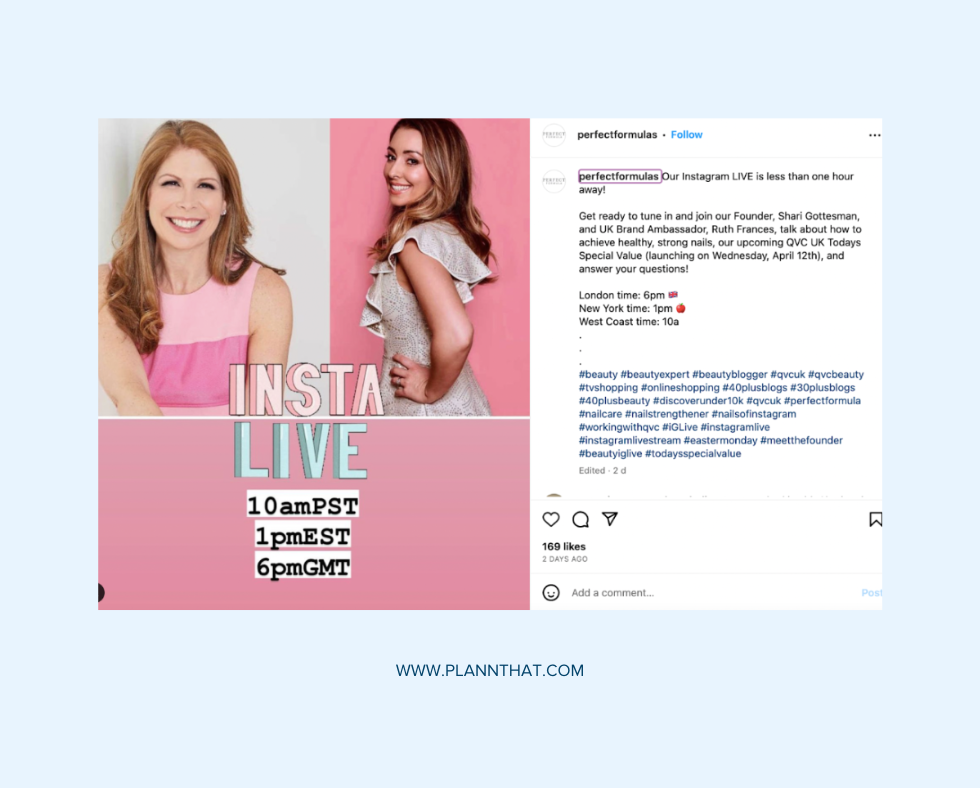 Instagram's live tools are the perfect way to connect with your audience in real-time! Host a live broadcast, and talk directly to your followers. Answer comments as they appear or use an Instagram feed post to gather questions from your comments section. Then save your live chat to the grid so that users can refer back to it later. This is great for engagement and keeps your brand fresh in people's minds.
13. Mix up your formats
View this post on Instagram
Gone are the days when Instagram was a photo-only platform. Now the app includes a wide range of formats and features! Don't stick to just one Instagram post type. Share static images and carousels alongside Reels and stories. This gives more people the chance to interact with different styles of content and boosts your chances of users leaving a comment on your posts.
14. Create a tutorial
View this post on Instagram
Some products require a learning curve, so use your Instagram account! A tutorial can be a valuable educational resource for your customers. You might even receive more comments from people who have follow-up questions or those who want to learn how to use another product from your brand.
15. Request collaboration
View this post on Instagram
Did you know that Instagram now offers collaboration tools? The latest features allow you to share the same content across multiple accounts simultaneously. Ask your friends to collaborate on Insta. You'll gain access to a larger audience and reach more people who are likely to engage with (and comment on!) your posts.
Skyrocket your engagement rate with Plann
Now you've learnt the secrets to increasing your engagement rate, it's time to put this new knowledge into action. Start showing up consistently on social media with Plann's all-in-one social media suite.
What are you waiting for? Sign up for a 7-day free trial of Plann Pro and try it for yourself!