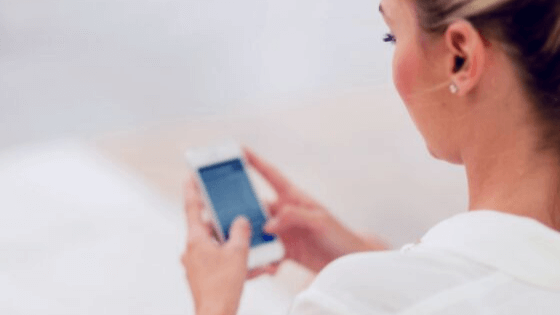 The social media world is jam-packed with useful apps that can make your online life easier, make you look better and even provide you with legal, yet potentially misleading images.
We decided to get all scientific, so I wandered around the Plann office, tapping on people's heads and making them take their headphones off with flagrant disregard for our 'headphones mean privacy' policy. Luckily, I only got told off twice and everyone else was happy to offer up their favourite Instagram apps. Interestingly, the person who got grumpy at me was listening to Mariah Carey….we'll unpack that later.
Here are, in no particular order, the Plann team's favorite apps for Instagram, which we'll update regularly, so let us know what you like :
Boomerang
Oh yeah! It makes anyone look like they're dancing while actually just walking. Supercool if you can time it with the champagne cork as it leaves the bottle….not yet…..now! Missed it. Grab another bottle.
Ripl's cool! Helps even terrible designers make awesome videos that stop people from scrolling. It's very Canva-esk in the way it guides you through the process.
Speaking of which, Canva has become the go-to tool for all aspiring Adobe users. There are loads of free images and layouts to choose from and if you choose a paid plan, you can basically take over the world.
I've definitely never used Facetune because I'm already perfect, but some of the older and more wrinkly peeps def do. I'd share some photos as evidence, but apparently that breaches 'good taste' and 'laws.'
Sparkle 
What's better than a shot of your favorite dessert? That delicious dish with glitter on it!
We've reached peak perfection.
Take a video of something  – like me pouring a beer. Then, stop everything in the image moving apart from the amber liquid hitting the glass. 
Bask in applause.
Haven't been on holiday to a tropical island in a while? There's no reason for your friends to know that – jump onto Unsplash and start posting royalty-free images from Vanuatu. Hide for 2 weeks, apply fake tan, return to work with stories.
Have you see Plann's own photos on Unsplash? Check them out and download them here.
Repost lets you…erm repost. I'm not sure how to extrapolate this any more. It's a repost app. I like it. Great review.
All your stuff on your phone and you can make these killer posts and it's soooooo easy. Being easy to use is my core measurement, which probs says more about me than anything else.
Ok, I've used this one. Especially in winter when a piece of cake and a scotch is waaay more appealing than going to the gym.
Need to make some quick adjustments to an image? Pixlr is great! Retouching? Yup. Putting devil horns on a photo of your ex? You better believe it. 
Stories are hard. Unfold helps you create impressive, high-resolution stories without needing to leave the platform.
So, Storyluxe has loads of filters and frames, but I love how I can make all my images look like 80's photographs. So much nostalgia.
Yes, I'm old.
Using anything Adobe gives me a false sense of professionalism. Lightroom is a brilliant editing app and the performance is spectacular.
Instasize was developed awhile back as solution to the horrible cropping situation that Instagram used to have.  Since then however, they've added so many more features making it a multifunctional editing platform for anyone looking to edit photos/videos!