TikTok is gaining popularity day by day, and is one of the top social media platforms to watch in 2022. Whether you're a content creator or a business owner, TikTok is a powerful social media platform to get your brand name out there.
Plus, TikTok is one of the best marketing tools in social media land. It's a free video platform that enables you to gain brand awareness and even drive traffic to your website, too.
But just like on any social media platform, you need to keep your audience engaged to turn your viewers into paying customers.  
Ready to start producing TikToks that will receive great engagement? Keep reading to learn the tricks of the trade to skyrocket your success using TikTok. 
7 Pro Tips to Create TikToks That Will Receive Great Engagement
1. Know your audience
The first step to creating TikToks that will receive great engagement is learning about your audience. The fact is that knowing what your audience does and doesn't engage with is the best way to figure out what they want so you can give it to them.
However, this doesn't mean that you should fit into a mold and do what everyone else does. Your audience wants you to be authentically yourself. 
To get a deeper insight into your followers, check out your TikTok analytics. This will give you an insight into your audience demographics, your most popular pieces of content and what content types to avoid.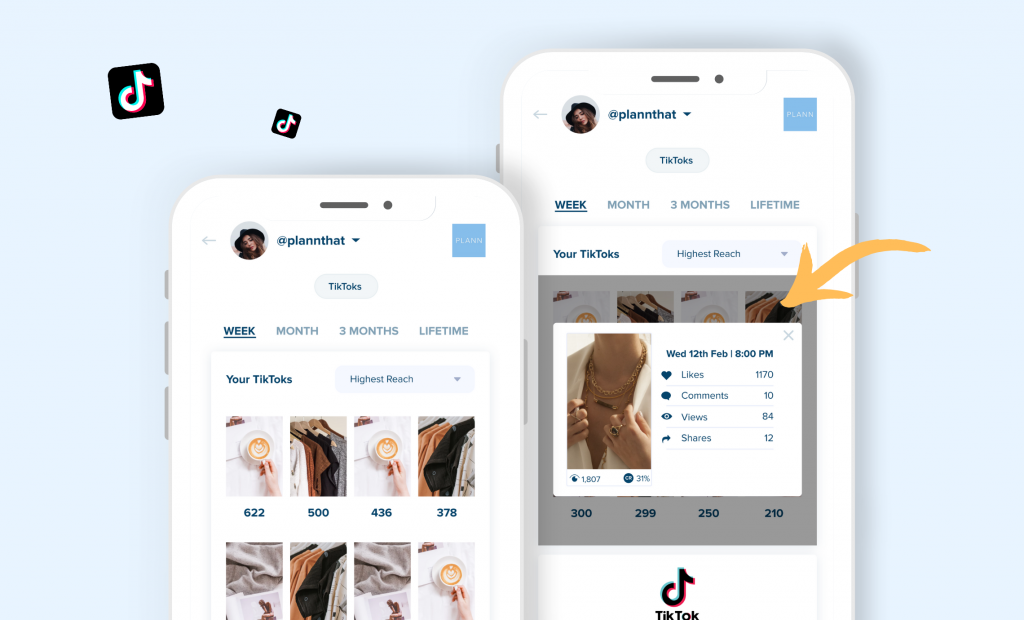 2. Jump on new TikTok trends
TikTok trends are a brilliant place for inspiration for new content ideas. From dance challenges to trending video formats, your TikTok feed is always full of content you can recreate.
If specific trends don't fit your overall content strategy, you can use a trending song. The key to using trending audio on TikTok is to make sure your videos still feel authentic to your brand. There's no point adding a trending song if it doesn't link back to who you are or what you do.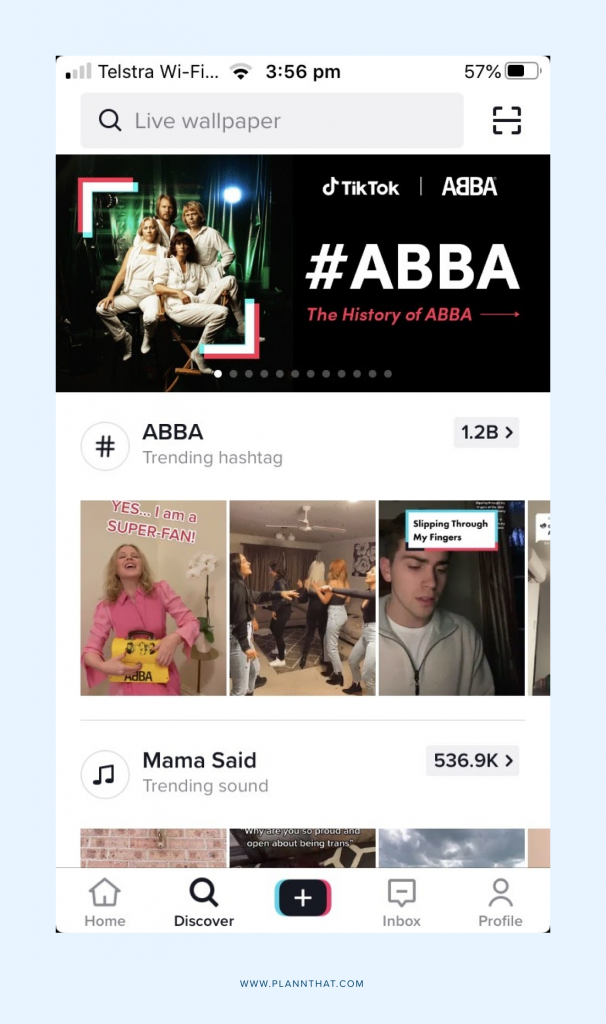 3. Ask for It
Telling people to engage with your content is one of the most effective solutions to getting more likes and engagements on TikTok.
One technique is to make videos in two parts, then ask your audience to "like for part two." This feels like an exchange with your viewers – you'll get a higher TikTok engagement rate while they'll get the "part two video" they're wanting to see. 
Alternatively, you can add a strong call to action to the end of your TikTok videos to boost engagement as well. When you ask your followers to leave a comment or visit your website, being direct with what action you'd like your viewers to take will help you boost engagement. 
4. Share behind-the-scenes videos
People are curious about what's going on behind the scenes of your business, so show them. 
Behind-the-scenes videos show the inner working of your company or personal brand. It shows what your team gets up to, the interiors of your office or even shows how your products or offering come to life. 

The key to inspiring engagement from this type of content is to get your audience involved. Ask them what they'd like to see next from your team or office, or even ask for their feedback when deciding which new product or offering to release. 
5. Promote your challenges
Who doesn't love a good challenge? That's why our next tip to drive high engagement on your TikTok content is to use challenges to your advantage. 
When it comes to promoting challenges, you have two options: either participate in existing hashtag challenges or create your own.
Regardless of which way you choose, remember to stay keep your content unique, on-brand and tailored to your audience. Even while taking part in a popular challenge, avoid copying what other accounts or content creators have done. Instead, showcase your creativity in the video to stand out from the crowd.
When creating your own unique hashtag challenge, you'll need to follow a few key steps. First, come up with a new concept or an idea to bring your challenge to life. 
Next, make sure that your challenge is entertaining and funny (everyone is looking for entertainment on TikTok). Finally, pick related hashtags to promote your challenge – the more interesting the hashtag, the more it encourages others to participate.
6. Follow influencers in your niche
One of the best ways to drive strong engagement on your TikTok content is to gain inspiration from other users on TikTok. 
By following influencers in your niche and keeping an eye on their engagement, you can create content that might resonate with your audience.
Again, the key here is to use their content as inspiration and add your own unique flavor to your TikTok videos. Plus, you might even notice areas of opportunity if other influencers in your niche aren't tackling certain topics that you have expertise in. 
7. Enable Stitch and Duet features
Stitch and duet are two features that are unique to TikTok. 
Stitch allows you to integrate and collaborate with other TikTok users' videos. You can trim the original video and add your video to it by using a stitching feature. You can leverage this feature to get more engagement on your TikTok videos by asking questions and encouraging people to stitch with your videos.
On the other hand, the Duet feature allows you to collaborate with other TikTok users' videos, but the videos will appear in the side-by-side format. A TikTok duet feature is excellent for reaction and imitation videos.
While stitching and duet are great features to increase engagement on your TikTok videos, you have to turn on "allow duet" and "allow stitch" features from settings as they're not activated by default.
Ready to create TikToks that will receive great engagement?
Now that you know how to create a TikTok video that will receive great engagement, it's time to put this new knowledge into action. 
Most importantly, don't forget to stay consistent with your content creation process. You can only increase your TikTok engagement rate by posting high-quality videos frequently and consistently. 
Sign up for a free Plann account today, and you can create a winning social media strategy that will help you drive strong, sustainable engagement on all your social platforms (including TikTok).