Are you ready to take TikTok by storm?
With 689 million active monthly users and a user base of 1 billion, it's one of the biggest social media platforms and a lucrative way for content creators and brands to expand their influence.
And that's not all.
TikTok has some of the highest social media engagement. The app has a 9.38% engagement rate for accounts under 1,000 followers and 5.3% for more than 100,000 followers.
To put this in perspective, Instagram only has a 7.2% and 1.1% engagement for the same follower numbers.
So it's not surprising TikTok is becoming the app of choice for creators.
Want a slice of the engagement pie? Here's a complete breakdown of how the TikTok algorithm works and how to get TikTok views as a brand, business, or creator.
What is the TikTok algorithm?
The TikTok algorithm is a personalized content recommender at your fingertips.
Once it figures out what content you can't get enough of, it will start tweaking what shows up in your "For You" page on TikTok.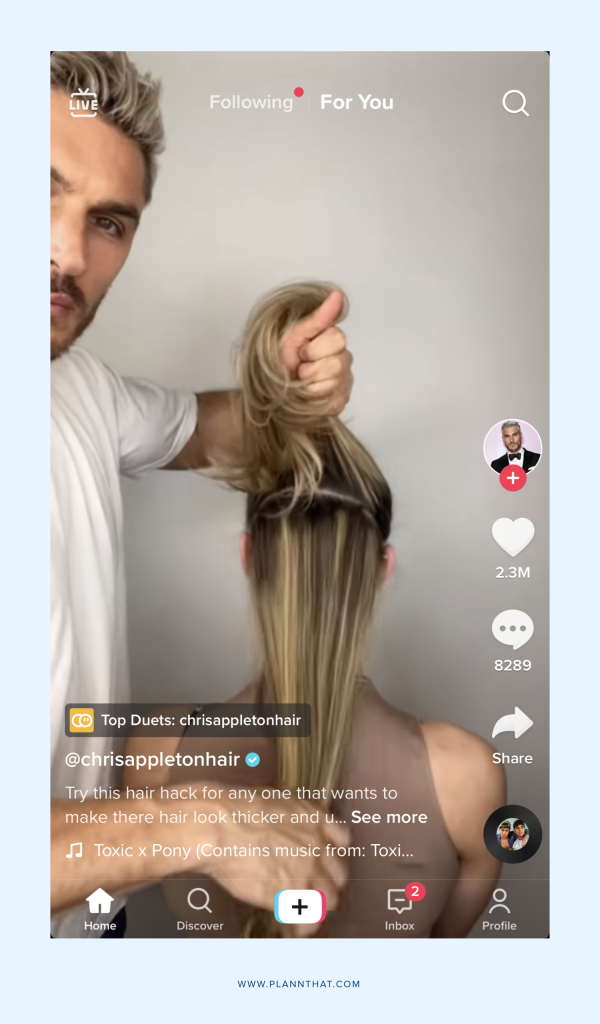 Over time, you'll see your For You Page on TikTok feed change and become more refined as the algorithm learns about your viewing preferences and habits.
Pretty cool, right?
How does the TikTok Algorithm work?
Until recently, the inner workings of the TikTok algorithm have been a mystery.
Users had wild theories for how to increase their content's exposure, like tagging your video with #ForYou would get you onto people's recommended feeds, boost views, and increase followers.
In a press release, TikTok cleared up all the speculation.
The app generates recommendations and priorities content on the FYP based on several factors such as:
• User interactions: Likes, comments, shares, follows, and content you create.
• Video information: Captions, sounds, and hashtags.
• Device and account settings: Language preference, country of residence, and device type.
What does this mean?
Your FYP on TikTok is 100% unique to you. It's a curated feed based on your preferences and activity history.
What doesn't influence your For You Page on TikTok?
Okay, so now that we know what signals will rank your content in TikTok, let's dive into things that won't influence your placement in the TikTok algorithm.
Your follower count
TikTok does not base "For You" page recommendations on the number of followers you have.
Sure, accounts with large followings will get more engagement, but they are NOT given preferential treatment.
Your previous videos
Worried your track record on TikTok is going to hinder your chance of going viral? The good news is you're wrong.
The algorithm does NOT take into account how well your previous videos performed. Your last couple of videos that only got 100 views won't stop you from succeeding on the platform.
This will be music to any creator's ears who's starting out and doesn't have a huge following… yet.
What is not included in the TikTok algorithm?
There are a few types of content the algorithm ignores and won't put in your recommendations.
• The content you've already watched: once you've watched the video, you won't see it again in your "For You" feed.
• Spam: if the algorithm picks up a piece of spam content, it will deal with it swiftly and won't push it out through the TikTok algorithm.
• Potentially upsetting content: this covers everything from illegal activities to graphic medical procedures and more.
How to get TikTok views and hack the TikTok algorithm 2023
The key to doing well on TikTok is to hit those ranking factors out of the ballpark.
How do you get more views on TikTok? We've rounded up our top tips to help you succeed on TikTok in 2023.
Hashtag research
As mentioned earlier, using generic hashtags like #ForYou aren't going to help you land a spot on people's feeds.
Just like on Instagram, you need to be strategic with your hashtag usage and select the best ones that relate to your video and audience.
Hop onto the Discover Tab, and you'll find trending hashtags. Keep an eye out for a fire icon next to a hashtag. That means it's trending and getting a lot of traction. Remember: only add a hashtag to your caption if it aligns with your content.
Want an easy way to keep track of all your hashtags? Sign up for a free Plann account today and create a hashtag set for your TikTok videos.
When it's time to post your video, copy the most relevant hashtags from this set and paste it into your caption.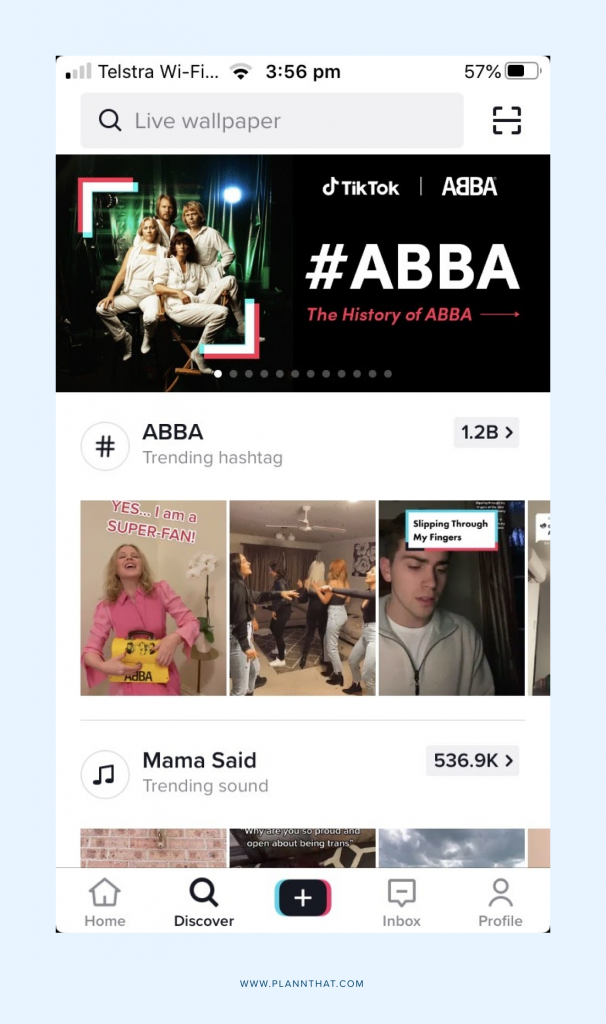 Short and engaging captions
Unlike Instagram and Twitter, TikTok gives you a maximum caption length of 300 characters.
With such a small amount of space, you need to make every word count and leave room for hashtags.
Add some mystery to entice people to click on the video to understand the context of your caption.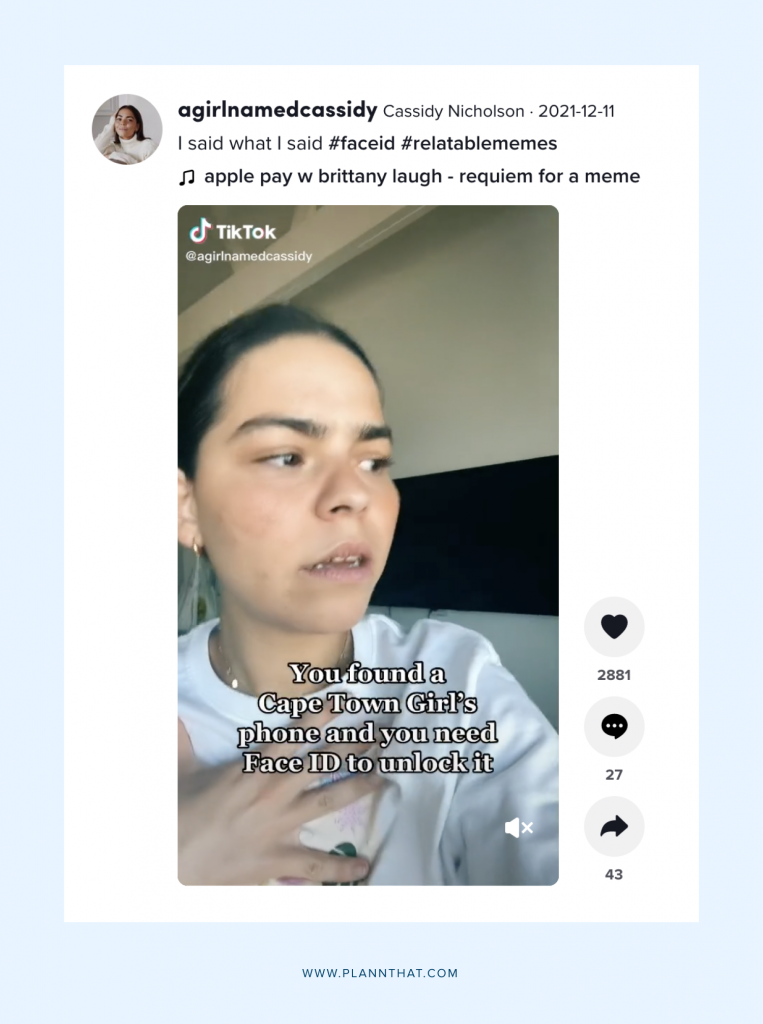 You can also try asking a question or making a quick joke to keep people engaged for longer.
Engage in the comments
Don't post a TikTok and ghost the platform.
Start the conversation off by asking a question in the comments. You want to entice people into replying and once that happens, keep the conversation rolling.
Remember: the more comments you get, the more positive engagement signals you send to the algorithm.
That also means replying to every comment! But instead of posting a "fire" emoji, try to say something that will get the person to come back and add to the conversation.
Use trending songs and sounds
A no-brainer, but an essential part of your TikTok strategy is hopping onto trends and relating them to your niche.
You don't need to learn TikTok dances if that's not your thing, but you can use the trending audio to latch onto all the engagement it's getting.
Here's how to find trending sounds on TikTok:
• Scroll through TikTok: when you come across a sound that you like, and it sparks a video idea, click on the sound at the bottom of the screen and add it to your favorites. You can see how many other creators have used the sound and the view count on the audio page. This can give you an indication of how popular it is.

• Video Editor: open the TikTok video editor, navigate to "Sounds", and scroll through the top trending sounds.

• Sounds your followers listened to: if you want access to this juicy bit of information, you'll need to upgrade to a TikTok pro account. Then navigate to your Analytics tab, and under the Followers section, you'll see what sounds your audience is engaging with the most.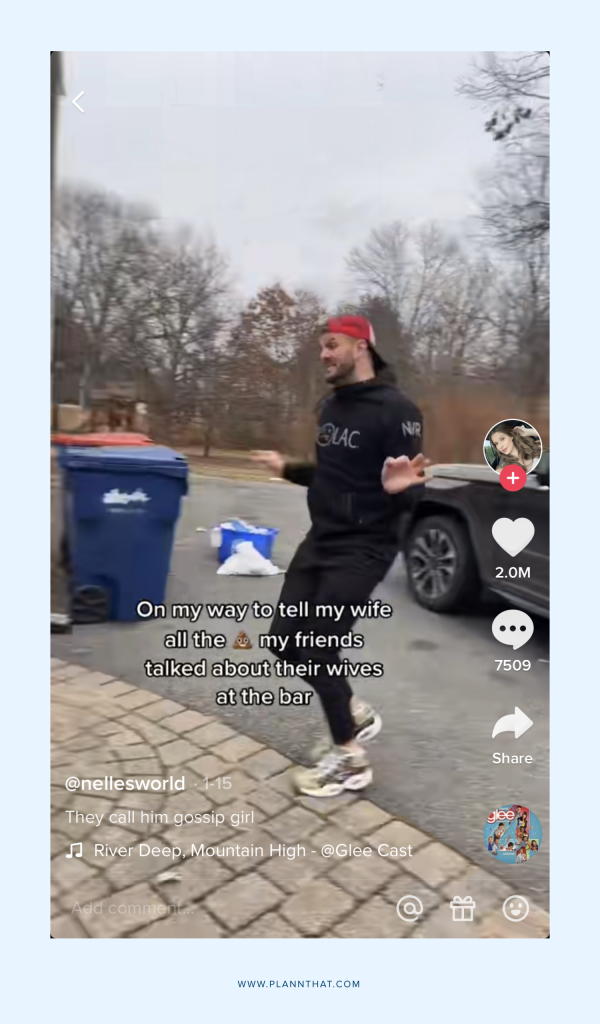 Level up your TikTok strategy with Plann
Ready to start growing your audience on TikTok? You'll need a consistent content strategy.
Sign up for a free Plann account today, and you can Plann out your TikTok videos. Upload it to the platform, add your caption, and schedule it out for the time your audience is most active on the platform.