What Products You Need and What to Avoid
Deciding which social media tools you need in order to be effective is like trying to choose a couch in Ikea: the options are limitless and all seem amazing….because that's what the advertising says.
Sooooooooooo many free trials, freemium options and ads popping up telling you that you've made the wrong decision.
There's no right or wrong when it comes to building a social media stack and you should totally go with apps that work for you so make sure you're taking advantage of free trials and freemium options before you jump in.
Here are our thoughts on the types of products that should make up your stack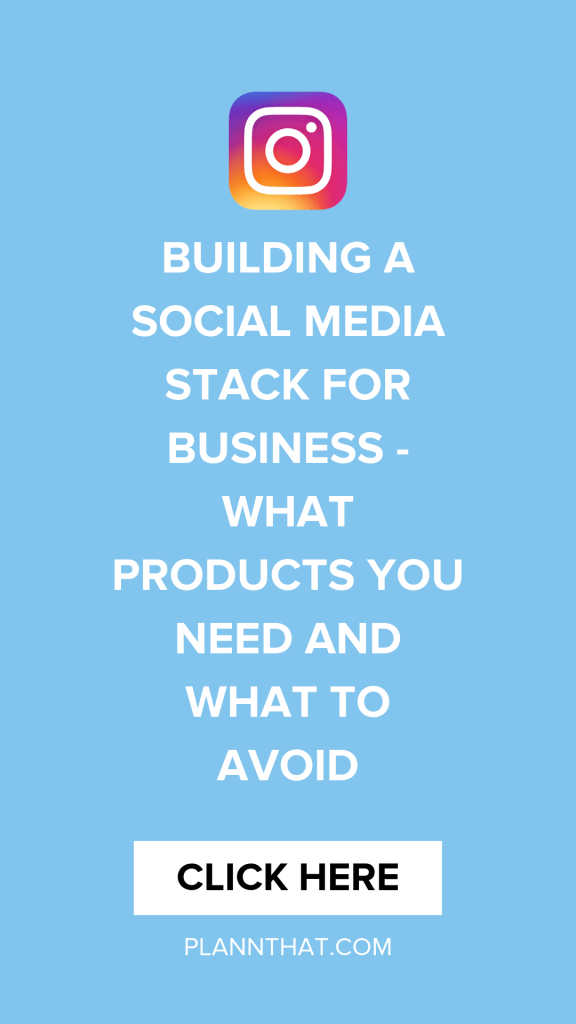 Social Listening Tools
Social listening tools let you know when someone is talking about you, your competition or a topic that you should be involved in. You'll receive an alert when a certain phrase or word is mentioned and although it's not a perfect science, it's super useful.
Why?
You can then engage with those people, address concerns, tell them about any improvements you're making, or features you're introducing and hopefully gain a few new customers!
Check out –
Social Media Management
Oh man, social media management is so important and without a doubt, the most important product you can own is an Instagram scheduling and marketing tool. It should have filters, analytics, wonderful design and loads more…how about Plann?
In all seriousness, a social media management suite can save you serious time and ensure no opportunities are missed. For example, Plann desktop lets you reply to comments on Instagram so you don't miss the chance to chat with an interested customer.
Check out –
Analytics
How do you know how to improve your reach and engagement if you don't have all the information? Analytics programs help you see what works and what doesn't by taking metrics and measurements and presenting them in an easily digestible – and actionable – format.
When hunting for an analytics program, knowing what you need to know is important, so don't just grab the one with the most information available; test them out and see what works best for you.
Check Out –
Use 'vs'
One of our favourite Google hacks is 'vs'. Let's say you find a tool that you think is pretty cool. It does all the things and the price is well within your budget. but is it the best in the market?
Thanks to comparison sites and Google's algorithm, you can simply take the platform you're considering using – let's pretend it's called 'Platform,' and enter 'platform vs' into Google.
Voila! You've got a bunch of options and comparisons.
What tools do you use and love? We love testing out apps and products, so tell us your favs!
and don't forget to download PLANN for FREE