Here at Plann, we love a pretty feed as much as the next Insta geeks. But, do you know what we love even more? A pretty feed with purpose. One that brings together people from all over the world with a common mission.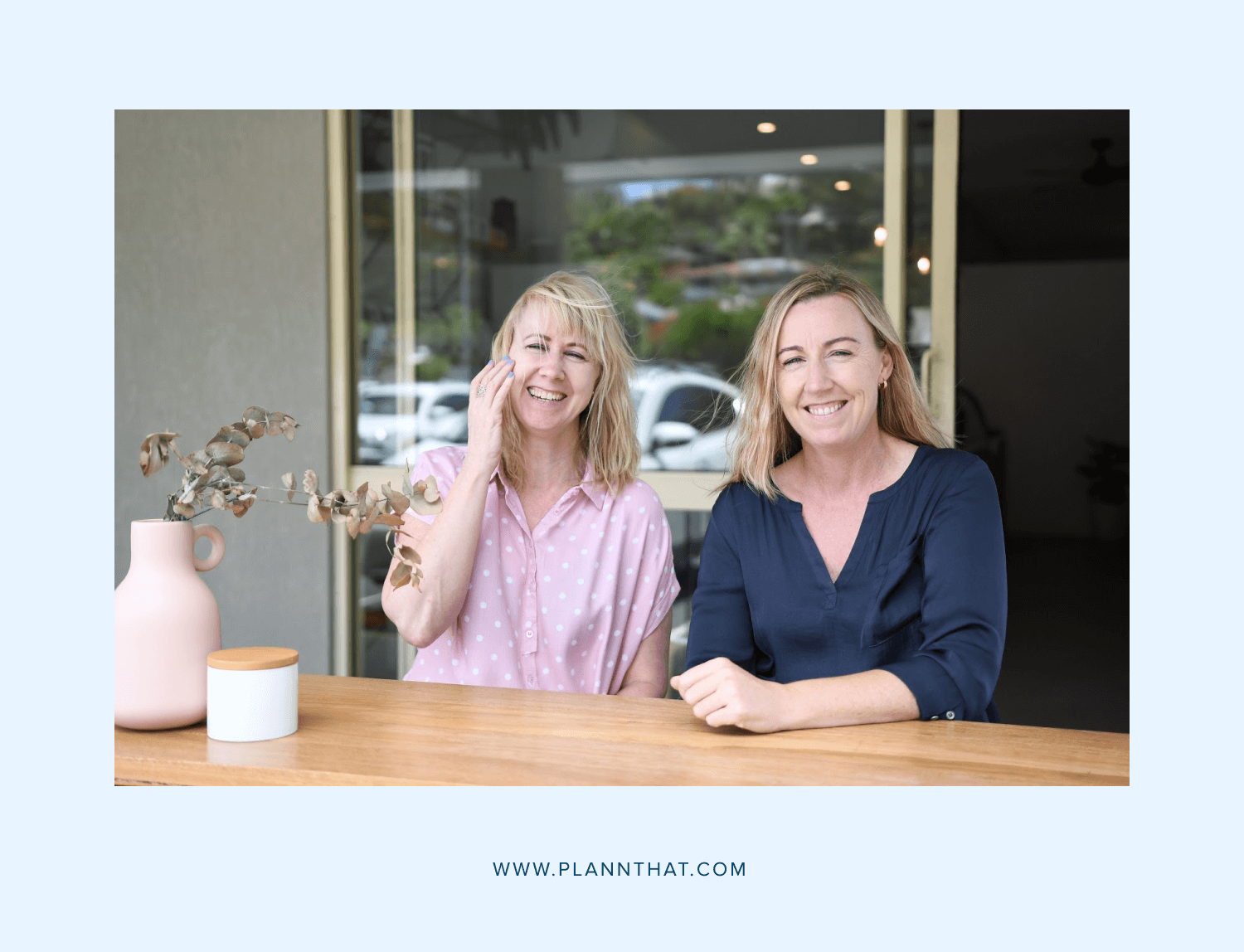 That's exactly what Aussie nail polish brand Picture Polish have done. What started as an Instagram account promoting their nail polish collaborations has transformed into a global sisterhood of nail polish lovers. Now, over 170,000 people have posted with the hashtag #picturepolish to show off their colorful creations with the polishes.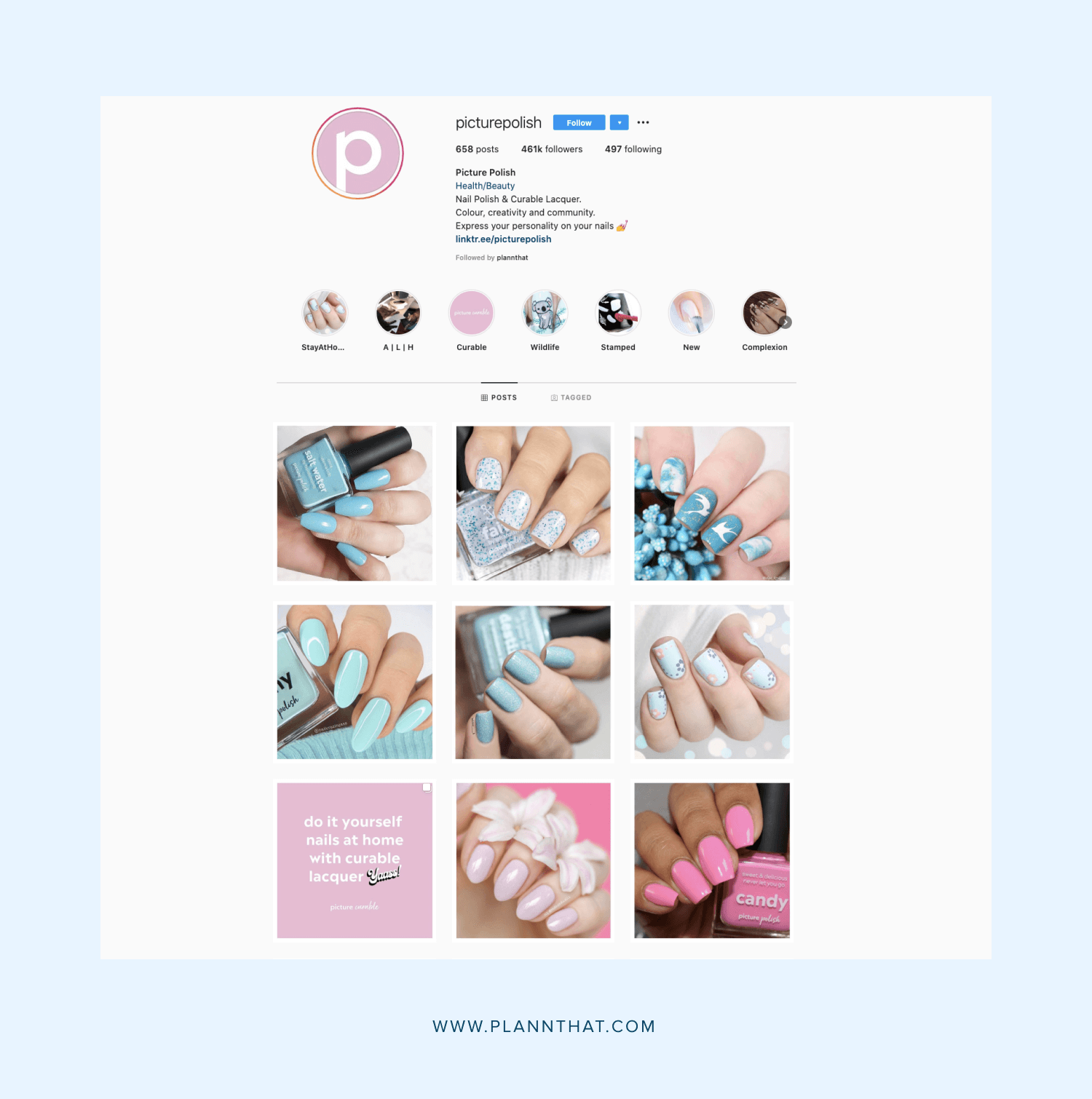 It's a community united not only by creativity and color, but also kindness. Picture Polish products are proudly vegan and cruelty-free and over the years, they've rallied their community to support many great causes. For example? They launched a fundraising nail polish to support NPAs for Wildlife in wake of the Australian bushfires earlier this year — and raised thousands of dollars in the process.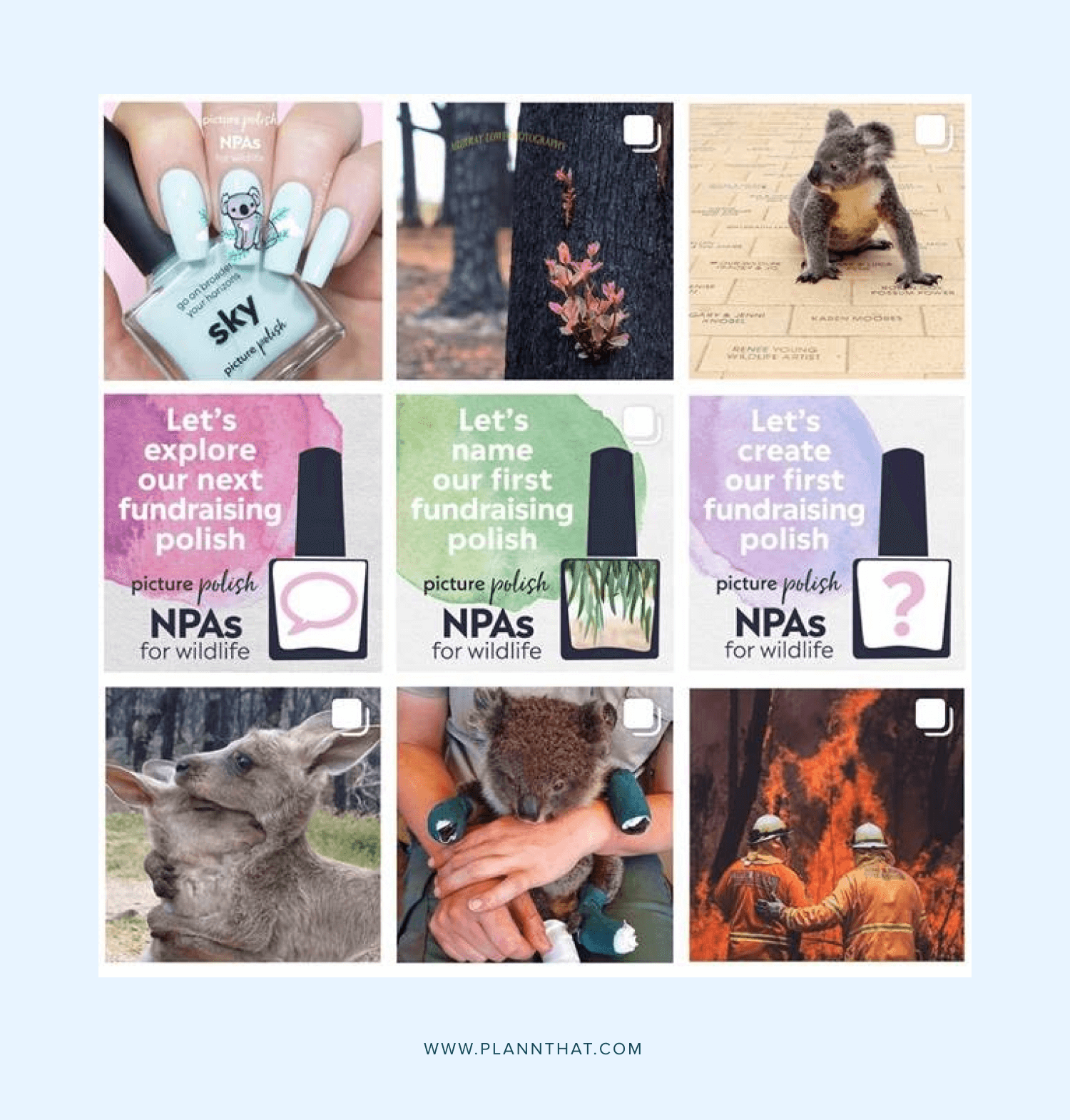 Here, we chat to Picture Polish founder Jules about the importance of collaboration and community on Instagram — and how Plann has helped them achieve those goals.
The account purpose:
"Initially, Picture Polish collaborated with nail polish bloggers to create color. Our first nail polish collaboration was back in 2012. Then came Facebook, then came Instagram. We loved Instagram immediately. It was the perfect platform for getting to know our fans and engaging with NPAs (nail polish addicts). We shared their swatches and nail art images wearing Picture Polish. When you include your community in your business, anything is possible."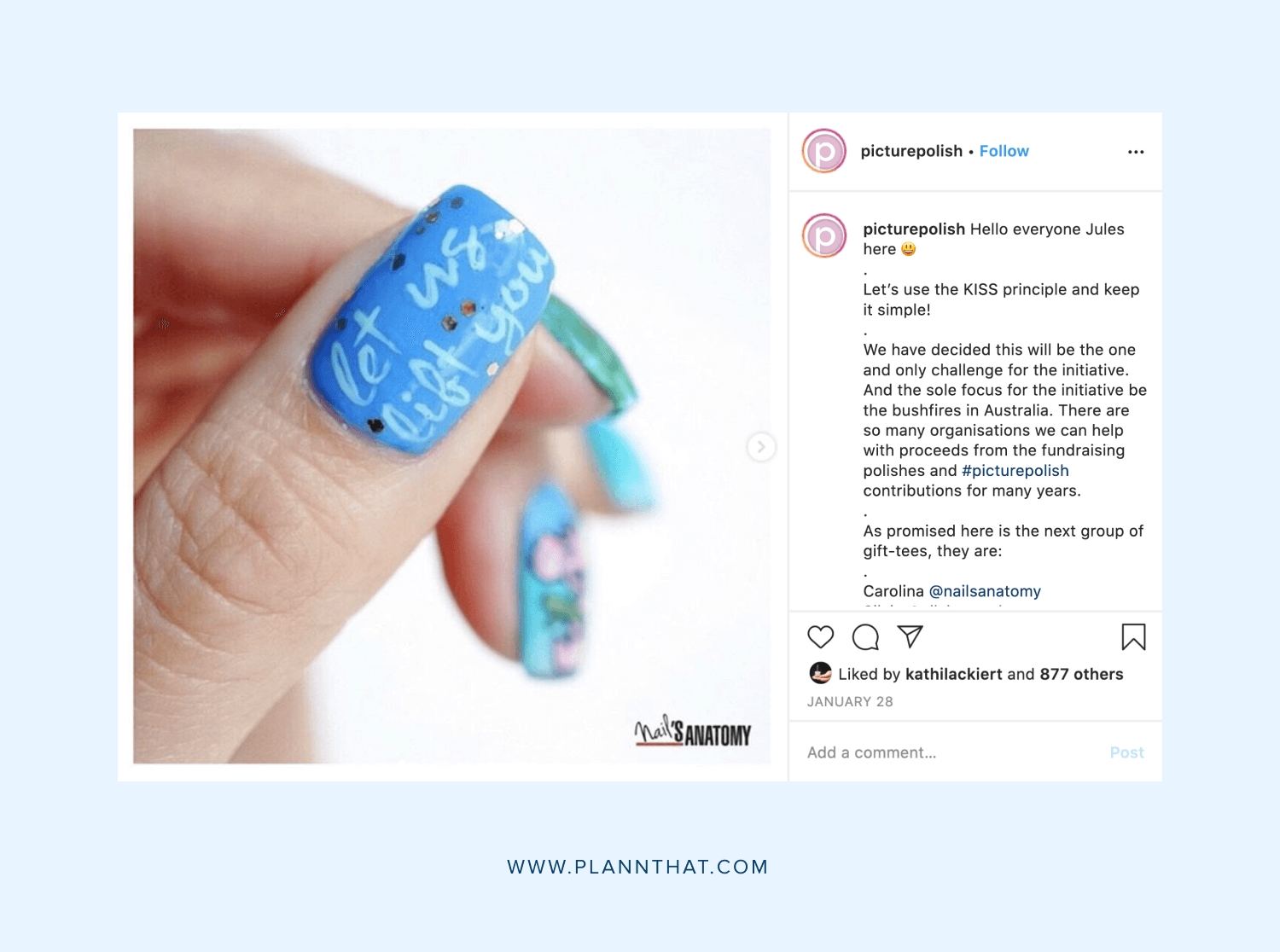 The strategy:
"We do all our shade color reveals and launches on Instagram. We also use puzzles and giveaways for interaction, telling a story and making our community part of the journey.  Plus we can use Instagram to discover nail polish influencers to work with in promoting Picture Polish, too. In terms of our feed, we use 9 images to a color/theme."
Life before Plann
"Scheduling was time-consuming!
Life after Plann
"Plann has saved us time, and made our Instagram sequencing more organised and targeted. From being able to Plann your content — how, when, and what your sequence will look like — to creating a pattern and scheduling it or even posting manually: Before Plann that was not possible all in the one place. Plann brings order to our Instagram."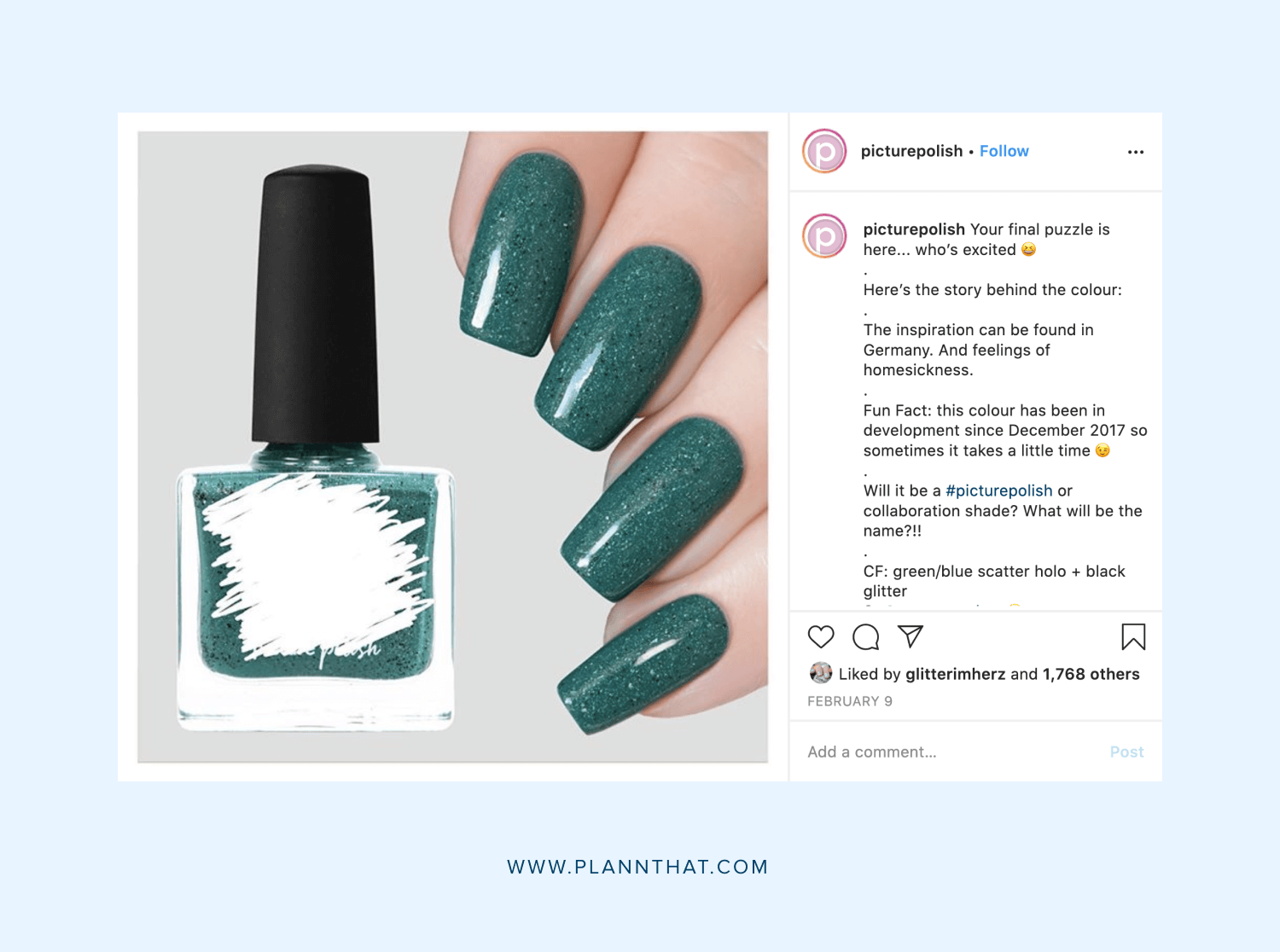 Fave Plann features – Canva!
"The Plann and Canva integration is a game-changer for our business. It is awesome to be able to create content in Canva without having to leave Plann.  When you push the PUBLISH button, magic happens…. as we watch our design travel from Canva to Plann, ready to post or schedule to Instagram. It's sooooo GOOD!  Before the integration, working in two different platforms was time-consuming and inefficient for our team."  
Top Instagram tips
"Mix it up and try different things. Rather than perfection, look for authenticity. Tell a story and include your community in the process."