The best thing about Instagram Live is that you can have a raw interaction with your audience in real-time. No edits, no cuts, no gimmicks! Watching you be this authentic about your business in the moment encourages your followers to trust you and your product.
Going live on Instagram will help you create a personal connection with your audience and give them an opportunity to engage and voice their thoughts. Instagram Live is one of the best tools that produce high engagement and customer loyalty on Instagram.
Let's run you through what Instagram Live is, the reasons to go live on Instagram, and why you should be doing it, along with a few tips and ideas.
What is Instagram Live?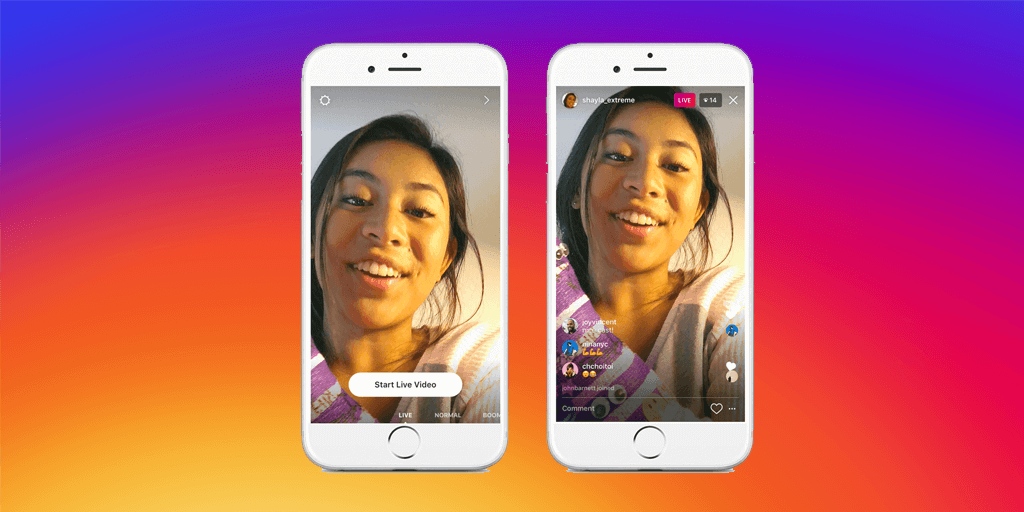 Instagram Live was a feature launched in 2016 by Instagram to broadcast live videos to your audience. This feature works within Instagram Stories, and you can go live by tapping on the "live" icon.
Plus, your followers will receive an in-app notification whenever you start a live broadcast to boost engagement, reach and attendance.
The Instagram Live stats you need to know
Let's take a look at this year's Instagram Live stats

• More than 1 million people watch Instagram Live every day.

• 2 in 3 of those users agree that Instagram Live makes it easier to engage with brands.

• 14% of all marketers on Instagram used the Live feature in 2021.

• Out of 28% of total live viewers, 13% watch Instagram Live.

• Instagram Live was used by 43% of the users from the age group of 18-34.
The above stats prove how people are more interested in streaming live videos than reading a blog post or being satisfied with just an image.
Not to mention, with the addition of Live shopping on Instagram, audience engagement during live sessions has escalated. You can showcase the products you want to sell while simultaneously interacting with your community and capturing their interest.
Now, it's time for you to dive deeper into why you should be using Instagram Live as a brand or business in 2022.
4 reasons to experiment with Instagram Live
You're bumped to first place in follower's Story Feed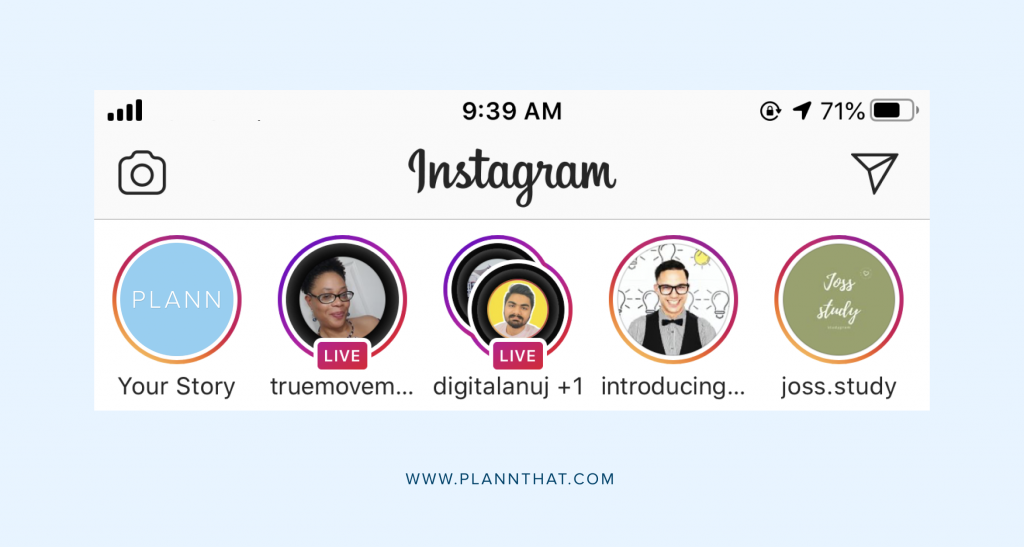 If you are an avid Instagram user, you'd know that it's instantly brought to our attention when someone we follow is live on the platform. That's because as soon as you go Live, Instagram whooshes you up to the first spot on your follower's story feed.
If you want to grab your followers' attention and ignite their curiosity, go LIVE! It also sends notifications to your followers when you go Live. So, unless your followers have their notifications turned off, they sure are made aware of your Live session activity.
Instagram also offers features to share a replay of your Live to your feed or profile. So if your followers miss the Live, they can watch the replay.
A chance to showcase your brand personality
Live broadcasts allow you to show the human side of your business to your followers. Give them a tour of your business, products, and workplace and let them into your space while simultaneously gaining their trust.
People invest in businesses they can relate to and feel confident in. Your brand values, principles, and personality can shine through in engaging with your audience. If you're looking to build a strong, engaged community, jumping in front of the camera for a live broadcast is a powerful way to do just that!
Expand your online reach
Instagram rewards users who take advantage of platform features, like Instagram Live. The more activity on your account, the more familiar you'll get with the algorithm. As you go live, your viewers are allowed to instantly like, comment, and share your content.
This, of course, increases the engagement on your account. This is a big tick from Instagram, giving them another reason to prioritize your feed posts and other types of content in the Discover feed.
As the algorithm sees higher engagement on your account, your content will show in your target audience's feed, giving you new exposure and broadening your reach.
Builds stronger connections with your audience
As mentioned before, Instagram Live lets you create a personal, safe place and get real with your audience. This offers you a chance to be relatable and humanize your brand.
By offering immediate, real-time access, your audiences will develop a deeper connection with you and your business. Plus, they'll have a reason to remember you when they're ready to make a sale or buy your products.
Yes, going live can be a daunting task, and you need to do a bit of prep beforehand. But, the investment of time and energy is worth it as it can offer powerful benefits to your business.
Instagram Live content ideas
Not sure where to start with a live broadcast? Here are a stack of easy ideas you can try.
Host a Q&A session
Prepare to answer some frequently asked questions, or if you are up for it, take on some live questions from the comments. Ask your viewers if they are curious about you or your brand and showcase your expertise about a specific theme.
Starting with a particular topic in mind and talking about it can give you a seamless transition into a Q&A session at the end. Plus, always remember to pin the title of your Live Broadcast so you audience knows what you're discussing!
Collab with an influencer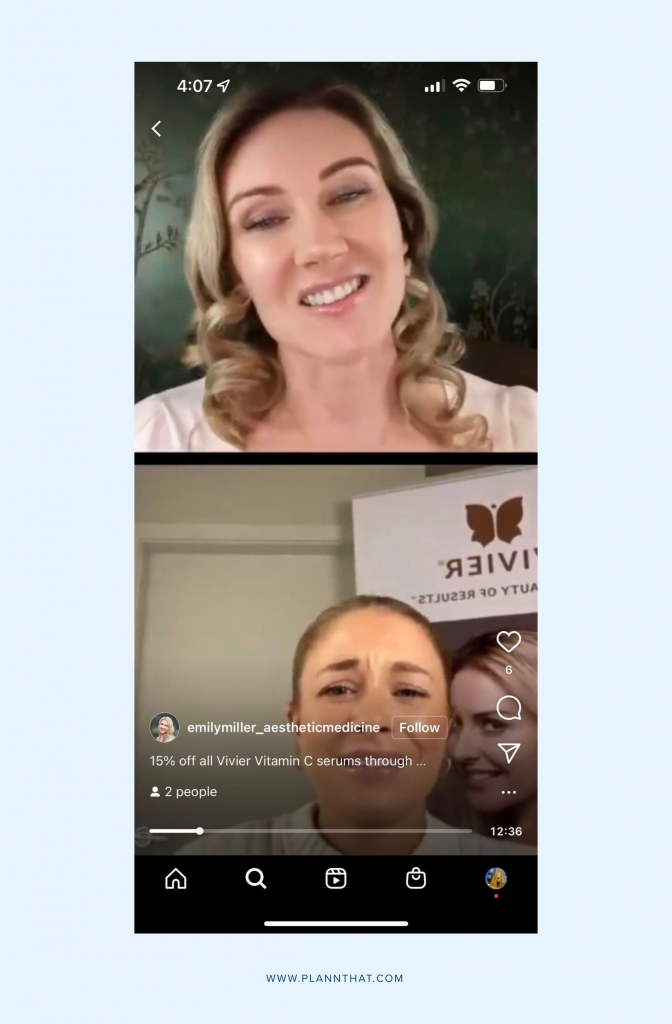 Inviting an influencer has the potential to bring in a whole bunch of new group of viewers to your Live. This can have a significant impact on your reach and engagement as the fans of the influencer chime in. Again, having a conversational topic in mind and preparing your questions would be a huge help.
By teaming up with an influencer in your industry or niche, you can instantly double your reach and boost the chances of these viewers turning into followers (and even customers).
Tutorials and product how-to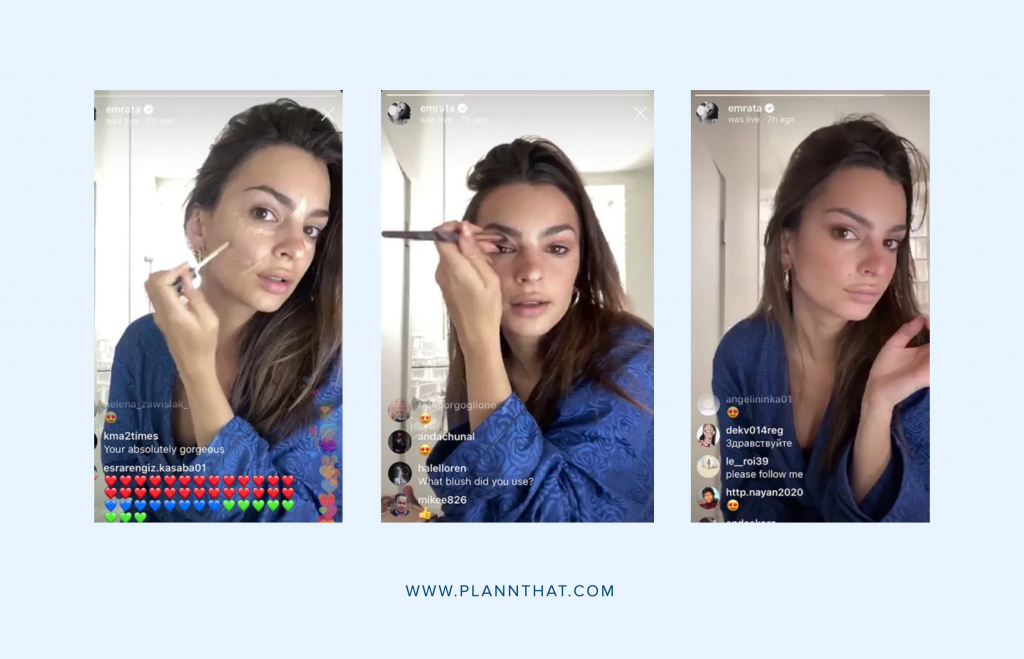 Sharing is caring on social media! So using Instagram Live to teach your audience something new is a powerful way to build trust and rapport with your followers.
Another idea would be to show your audience how to use your product. Give them a stack of tips and tricks to help them get the best results, and make sure to use the tools of Live Shopping to make it easy for viewers to purchase the product you're mentioning.
Announcements or new product launches
For any announcements, big or small, It would be best to use Instagram Live and let your audience in on the details.
Build anticipation by posting about and promoting your live broadcast ahead of time, and use this Instagram Live to celebrate in real-time with your audience.
Ready, set, live!
Instagram Live offers you stacks of opportunities to grow and retain customers and build strong relationships with them.
Many influencers and marketers take advantage of Instagram Live's features, but many underestimate its potential. By actioning these tips and tricks, you can build real-time connections with your audience and convert them into paying customers.
Looking to streamline your social media workflow? Plann's all-in-one social suite gives you the tools you need to plan, create and schedule your content across every social media platform.
Go on, sign up today to access a free 7-day trial of Plann.