Ever wonder what an Instagram feature account is?
If you're an avid user of Instagram and want to keep on top of your game, it's important to know about feature accounts, which are becoming increasingly popular as an adjunct to traditional accounts. You may have heard them referred to as hubs or groups, and you've likely bumped into a couple of them before without realizing it.
Just what are these Instagram feature accounts? We're here to explain exactly what they are, why some influencers have them and how you can start your own.

So What Exactly Is an Instagram Feature Account?
A feature account focuses on a specific theme limited only by your imagination.
For example, if a user came to Instagram looking for specific travel destination ideas or inspiration for a newly-found watercolor painting hobby, finding feature accounts solely about those topics is like finding a gem hidden in hashtags.
An Instagram feature account might be just about one thing or one process.
Tip: Check out this feature account created by artist @emily_jeffords. It focuses on the creative process of her artwork and it's called @doitfortheprocess.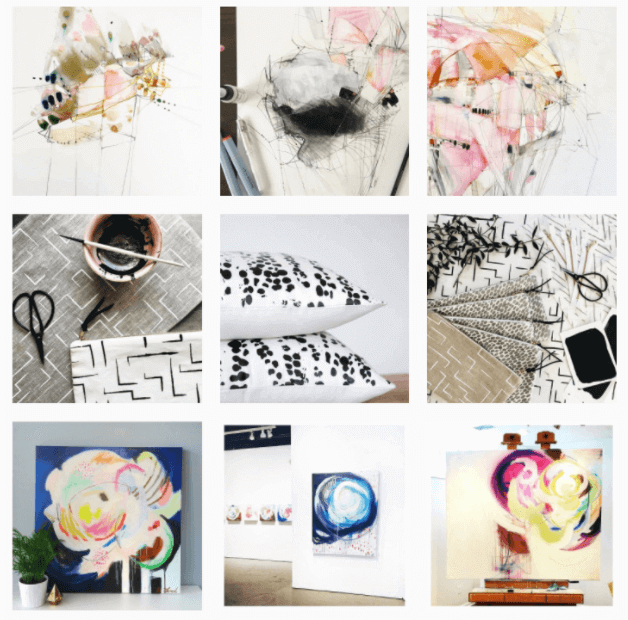 NOT SURE HOW TO ORGANIZE YOUR INSTAGRAM FEED? HERE ARE SOME HANDY TIPS
How Do Instagram Feature Accounts Work?
Aside from their own work, curators of Instagram feature accounts also keep their content calendar filled with outside help. They accept submissions from followers in a few ways:
through emails
via direct messages
by tagging or hashtags
Take a look at how @houseofhipstersblog run their feature account @ihavethisthingwithpink. They simply feature submissions of well-shot images featuring the love-it or hate-it rosy hue, accompanied by creative captions.
Why Are Instagram Feature Accounts So Popular (And Why Should You Start Your Own?)
Creating a feature account means building a community made up of people who share the same passion. Whether it's art, travel, food, or fashion, like-minded people have a place where they can share their dreams.
With an Instagram feature account, you can foster a passionate community and build it around your brand. While this requires strategy and serious organization, huge brands with feature accounts have proven this can be successful.
For example, @linklay curates the feature account @flatlay_collective and fills their gallery with the best flatlays that they can find on Instagram world. This account is ideal for flatlay photography and styling inspiration.

How Can You Start Your Own Instagram Feature Account?
1. First, decide what your feature account is about. It could be about broad categories such as gardening or cooking, or specific ones such as succulents or vegan meals.
2. Pick something you're passionate about, and something that seems like a natural fit for your brand. Make sure these two elements work together.
For example, @bloomboxco's business is all about beautiful flowers and beautiful living. Their feature account's theme is a bit narrowed down – @peony_addict– but still very much related to their business.

3. Next, brainstorm a catchy name. Be original: pick a name that people will find amusing or intriguing, but that also makes branding sense for you.
4. Once you have the name picked out, post your own social media content and create your official hashtags.
Keep in mind: Hashtags are extremely important on Instagram, as they direct people to your account. Since you are managing a feature account, your official hashtags will be used by people who would like to have their content featured in your feed.
Remember: always give proper credit to the owners of photos you are featuring.
And of course, keep those posts coming, the same way @rclayton keeps her feature account @walltraveled updated cleverly and consistently.

Let's Get to Action
Want to diversify and start your own Instagram feature account? Perfect feeds take a lot of planning.
Get organized now and download Plann now from the iOS and Android stores to get started for free.