By now, you'd be familiar with the term influencer. But 'micro-influencer' is a fairly new term in the social media marketing world. 
Micro-influencers are a new breed of social media users who have a highly engaged, niche following. These influencers run smaller accounts with a following that ranges from ten thousand to fifty thousand followers and they grow by attracting audiences with similar interests. 
While micro-influencers might have a smaller audience than bigger influencers, it's all about quality not the number of followers. By tapping into the right niche, you can grow your audience and ensure the right people are following your business on social media. 
Let's go through exactly why you should be working with micro-influencers, how to find micro-influencers and how to work with influencers that suit your business best. 
Why Your Business Should Be Working With Micro-Influencers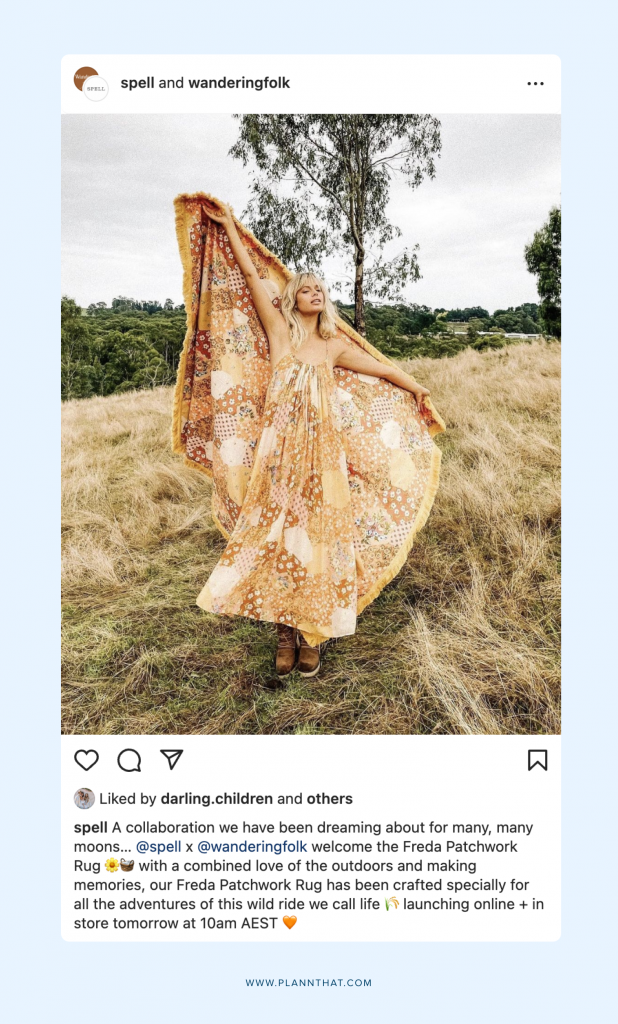 There are four major reasons why your business would benefit from partnering with a micro-influencer. 
Micro-influencers Provide Higher Engagement
Micro-influencers are one of the best marketing assets because they are capable of giving you a high engagement and a higher conversion rate! According to Markerly's studies, the more followers an account has, the less engagement it receives.
Accounts with less than a thousand followers tend to earn likes and comments 8% of the time.
Don't take our word for it! The stats speak for themselves: 
• Influencers with 1k to 10k followers generate a 4% engagement rate (on average).
• Influencers with 10k to 100k followers generate a 2.4% engagement rate (on average).
• Influencers with 1m to 10m followers generate a 1.7% engagement rate (on average). 
With smaller, niche audiences and a highly engaged follower base, micro-influencers give you access to a targeted group of users who are interested in what your brand has to offer. 
Micro-influencers Are Affordable
Micro-influencers do not charge you as much as other famous influencers or celebrities. With a smaller fee for sponsored content, you can spread your influencer budget across multiple users (and avoid putting all your eggs in one basket).
Most of your influencer marketing budget can be used to partner with multiple micro-influencers that will bring you far more conversions combined than any celebrity promotion.
Micro-influencers Are Authentic and Trustworthy
With a smaller follower base, micro-influencers have the ability to develop a closer relationship with their audience. Rather than being seen as a celebrity, these influencers can be looked to as trusted friends sharing helpful content. 
The relatability factor and good quality content greatly influence their audience's decision and their trust. 40% of millennials say that their YouTube influencer understands them "better than their friends." 
The more users trust influencers, the more likely they are to be interested in the products you're asking them to promote. 
Micro-influencers Have a Targeted Audience Base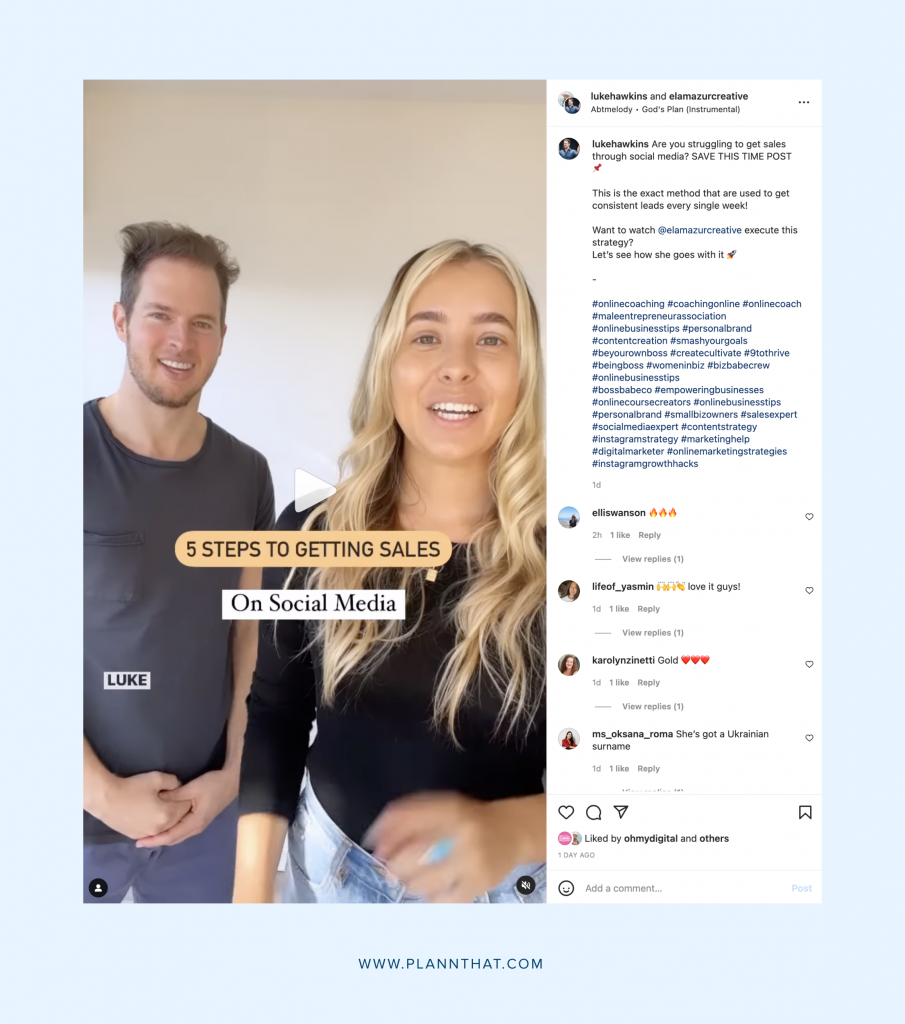 As mentioned before, micro-influencers tend to attract niche audiences because their content is niche-based. 
TikTok micro-influencers that post cooking content will attract an audience interested in cooking on TikTok. A business can work with influencers that provide them exposure to their target audience quite easily. 
Rather than speaking to thousands of irrelevant people, micro-influencers allow your business to target users who are already interested in your specific products and niche. 
How To Find Micro-Influencers That Suit Your Brand
Now that we've convinced you to tap into the power of micro-influencers, it's time to figure out where to find them. 
Let's go through a few ways you can find relevant micro-influencers for your business. 
A Micro-influencer Agency 
Influencer marketing agencies can connect you to influencers that fall under your niche. Finding a perfect influencer is difficult. Finding a good, trustworthy micro-influencer and convincing them to partner with you at an affordable rate can be complex. 
Influencer agencies help gain a partnership that would be beneficial to you, them, and the influencers. They facilitate all communication and help maintain a healthy working relationship between all parties, making sure the marketing campaign remains effective.
The best-known micro-influencer agencies you can reach out to are:
3. Carusele
4. The Microinfluencer Agency.
Remember to check what fees or commissions this agency is going to charge to ensure you're able to make a profit from this engagement. 
Use Hashtags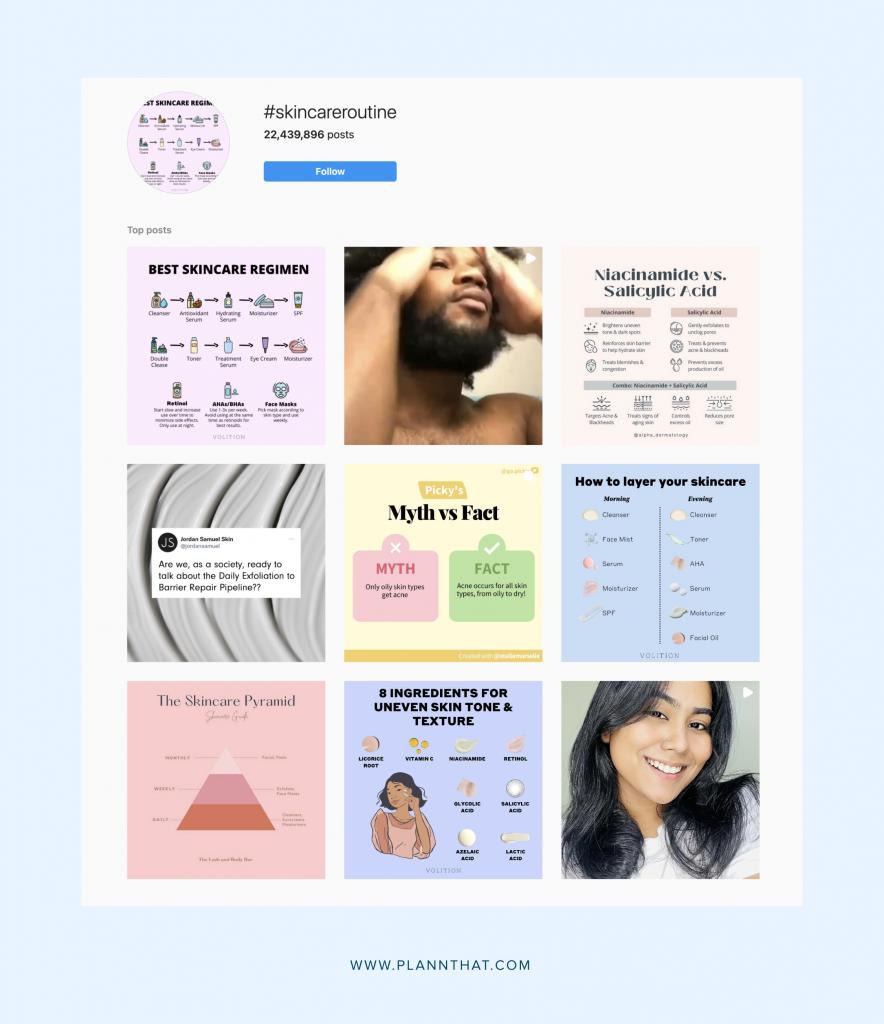 Wondering how to find micro-influencers on Instagram? Hashtags! You can use hashtags relevant to your brand, product, business, or market. For example, if you wish to promote skincare products, you could use hashtags like #myskincareroutine, #nightskincareroutine, or #skincare. This can also be used on other social media platforms.
Sort through all the results and visit accounts that seem to share content that will appeal to or interest your market. 
The purpose of micro-influencer marketing is to capture the attention of an active and loyal community. These people are highly likely to convert to your brand if their favorite influencer promotes your products. 
To choose the right influencers, you should focus on the number of engagements the influencer is generating (such as likes and comments) instead of vanity metrics (like their follower count). 
Google
Depending on your niche, your Google searches could look something like "beauty influencers", "yoga practitioners," or even "pilates influencers". By searching online, you'll likely find a number of blogs that list niche influencers. You could end up finding several micro-influencers you'd like to work with.
Pick From Your Follower's List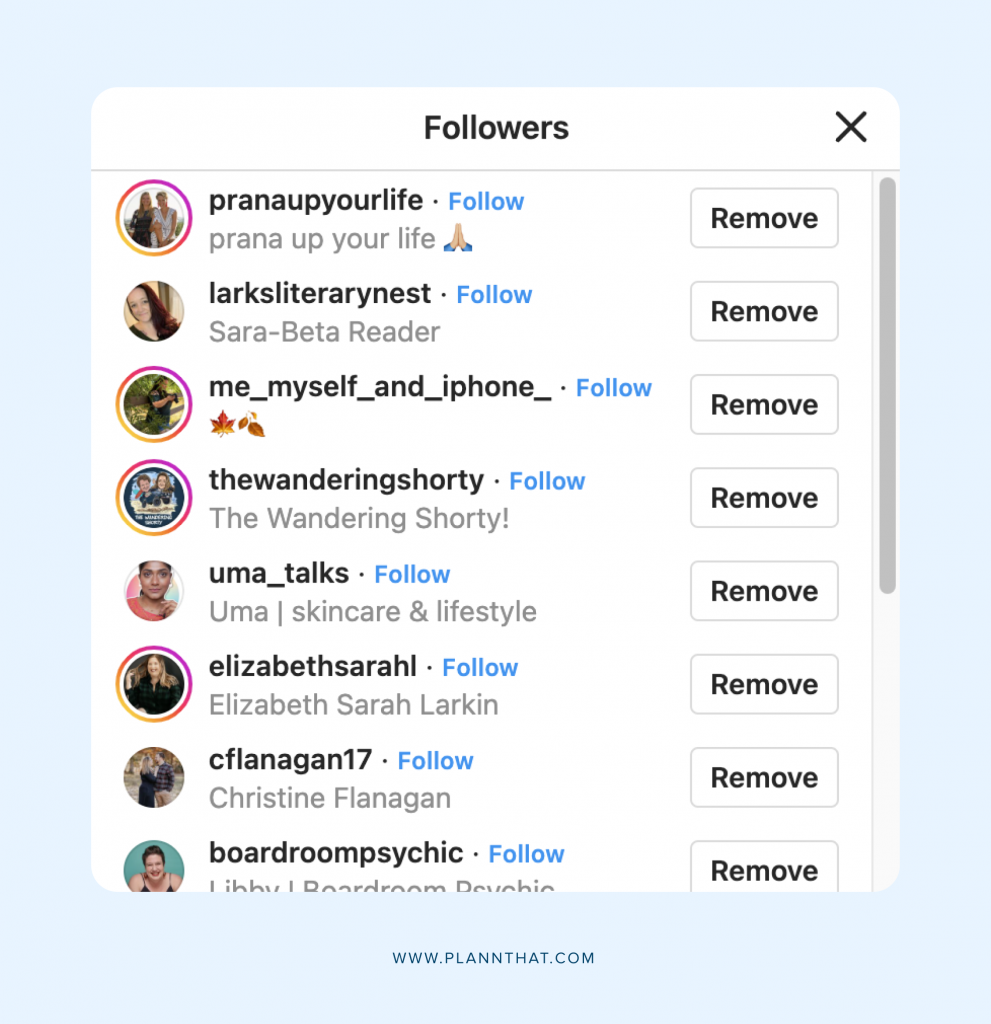 It could be possible that the influencer you need could be right under your nose. There is a high chance that people who follow your account would want to promote your product. After all, there is a reason they follow you. 
Going through your follower list and checking out their profiles could give you a few options for micro-influencers.
Scan Your Influencer's Followers 
Birds of the same feather flock together. Most influencers network or are friends with other influencers in the community. These contacts may also be interested in promoting your brand. 
This is an easy way to build your micro-influencer list and rapidly introduce your products to a niche audience.
Instagram's Search Bar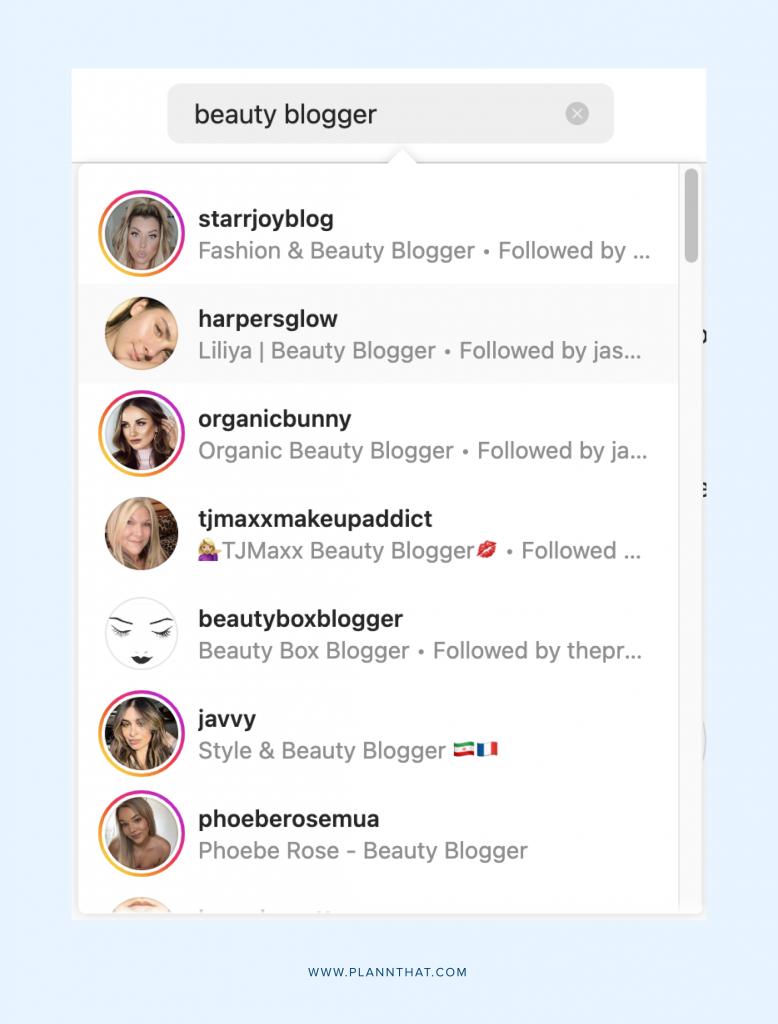 Another method is to search for influencers by using the platform's search bar. For example, if you type in "beauty blogger/influencer," all the top accounts that have "beauty blogger" in their bio will show up, and you can take your pick.
How To Work With Micro-Influencers
It is time for you to leverage your influencer's network to skyrocket your sales. Here is how to work with micro-influencers and how to get the most out of your partnership.
Set Specific Goals and Create an Outline for your Plan
What do you aim to achieve with micro-influencer marketing? Promote and sell your new products or increase general brand awareness? What metric will count as success? How many sales do you want to drive?
By having a goal in mind, you'll be able to hold your influencer marketing accountable for success.
How are you planning to promote your new product? Should the influencer use your product in a video? Or just a photo post would suffice? Maybe you want to host a live session Q&A with your influencer talking about the product? 
Make sure to set a clear plan and guidelines for your influencer to follow. That way, you'll be able to track the impact of their efforts in clearly defined ways!
Set a Budget
It is vital to set a budget for influencer activity, including the amount to manage the micro-influencer program or campaign. 
Reaching out to influencers, communicating with them, contract and legal details, drafting content briefs and content management are a few of the major tasks involved in the process.
Plus, you'll need to set a budget for paying your micro-influencers and ensure you're getting a good ROI (return on investment) from their content.
Find The Right Influencers and Strike a Deal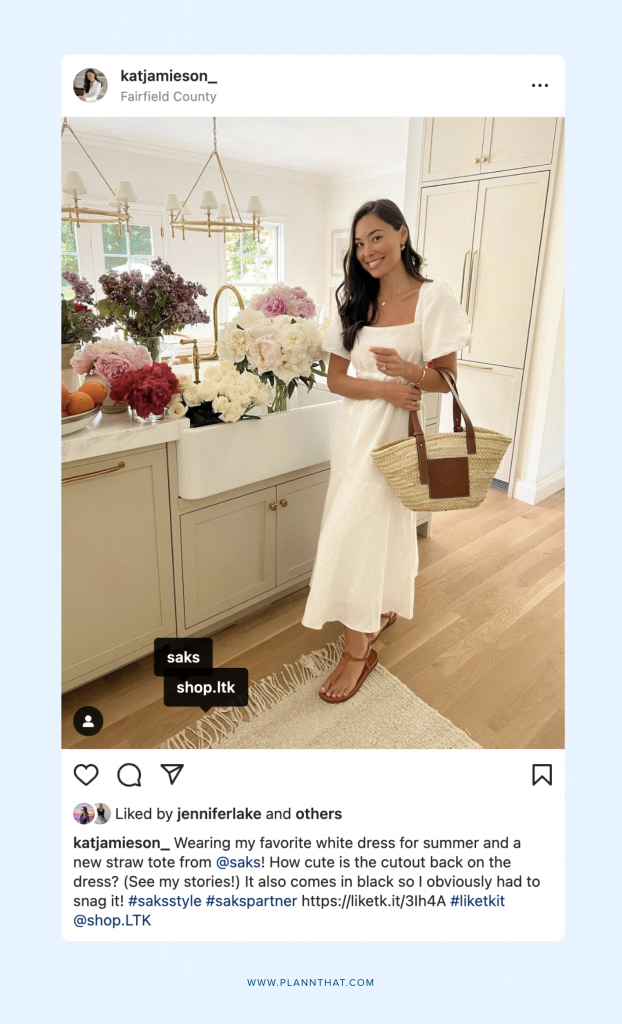 You should partner with influencers whose content is of interest to your target audience so that when they promote your brand or product, their audience instantly connects. 
Once you have connected with a micro-influencer, it's time to talk logistics. 
• Most influencers will provide a rate card or media kit that specifies their rates, type of content, and their audience statistics.

• Negotiate a fee and make sure you put a contract or agreement in place, including payment clauses, content usage rights, exclusivity clause, cancellation clause, term of the contract, and more.

• On signing the contract, you can begin the campaign work.

• Communicate with your influencers and send them any necessary content briefs or templates. 
Track Your Results
Ask your influencer to send over a copy of the insights and analytics from their content. Monitor the engagement of your content to see if you're noticing an uptick in engagement or followers. 
Are these results meeting your expectations? What is the ROI of your micro-influencer campaigns?
These statistics can provide significant, key insights that tell you how your content performs. Plus, it can help you decide which influencer to work with again in the future. 
Your Micro-Influencer Partnership Can Begin!
Ready to kick off your influencer marketing strategy? You've got all the insights and knowledge you need to grow your brand with the power of influencer marketing.
To support your influencer efforts, make sure you've got the all-in-one social media suite in place to supercharge your results. Sign up for a 7-day free trial of Plann Pro today!