Searching for a new way to make your Instagram Reels stand out from the crowd?
Try the green screen feature!
It's a fun way to incorporate content from other places (like your comment section or news stories) and tell the world your opinion.
And that's not the only way you can use this feature to elevate your Instagram game.
But before we jump into green screen ideas for Instagram Reels, let's rewind.
What is a Green Screen?
A green screen is a single colored background that helps you add effects to the background of your video.
In the movies, it's how actors teleport to Mars or film a driving scene without technically driving a car.
Remember those iconic That 70s Show cutscenes?
That's a green screen effect!
Since the background is a solid color, swapping it out for a substitute video or static image is easy.
What is The Instagram Reels Green Screen Filter?
The green screen filter lets you superimpose yourself into a virtual background.
Feel like travelling to Paris without the price tag? Upload photos of your top Paris attractions as your background and dish out your best travel tips for each one.
Got a hot take on a viral moment? Use it as the video of green screen background on Reels and spill the tea, sis!
How to Use the Green Screen on Your Instagram Reels
Ready to beam yourself to a tropical destination or give your followers the low-down on your latest product? Follow these five steps to start using the green screen on Instagram Reels!
Step 1: Open Instagram and tap on the "+" icon
Select "Reel" from the menu.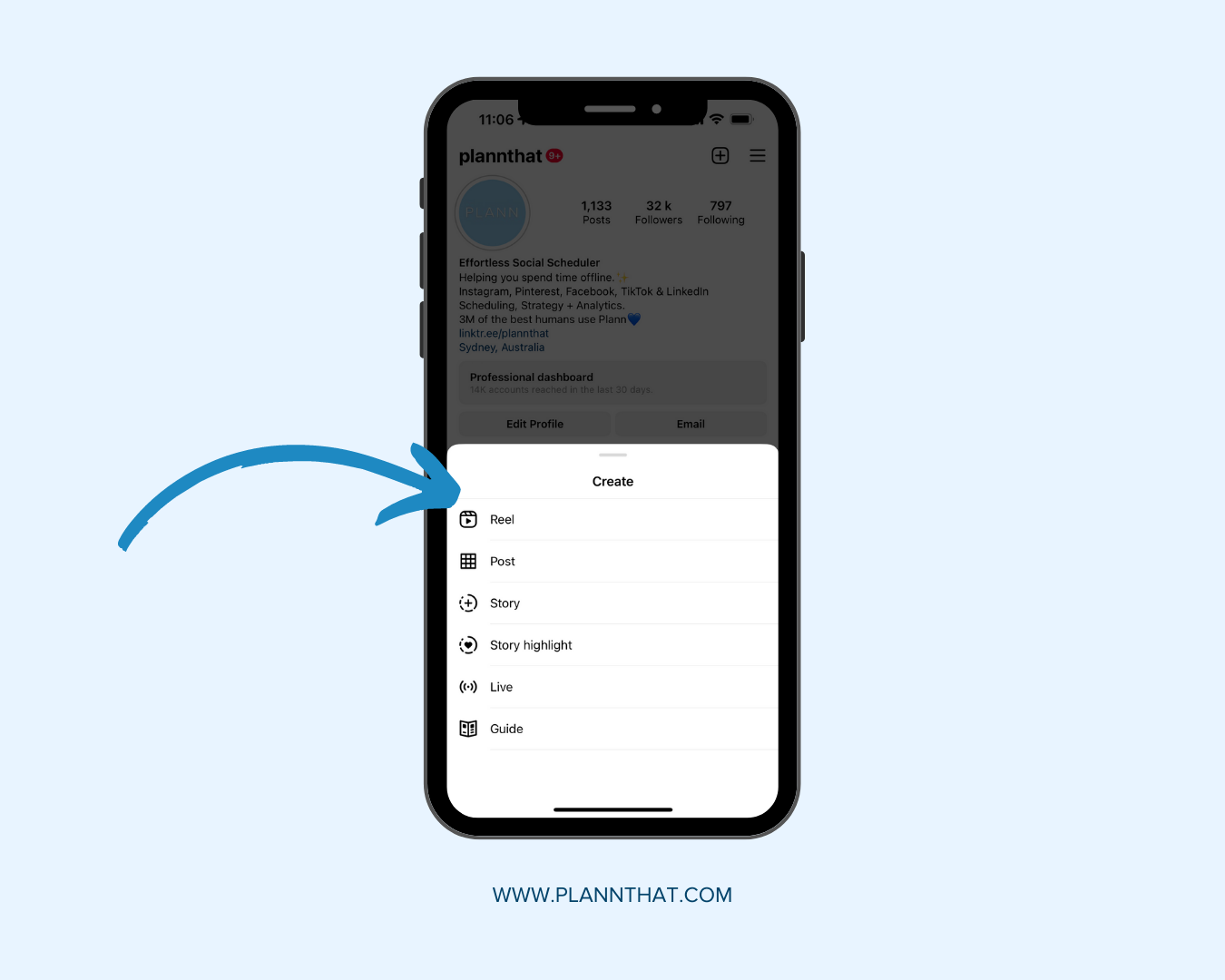 Step 2: Tap on the sparkle "Effects" icon
Tap on the magnifying glass icon and search for "green screen".
Select a green screen effect and tap on the bookmark icon to save it to your Reels effects menu.
Tap on the green screen icon to apply the effect and return to the creating your Reels page.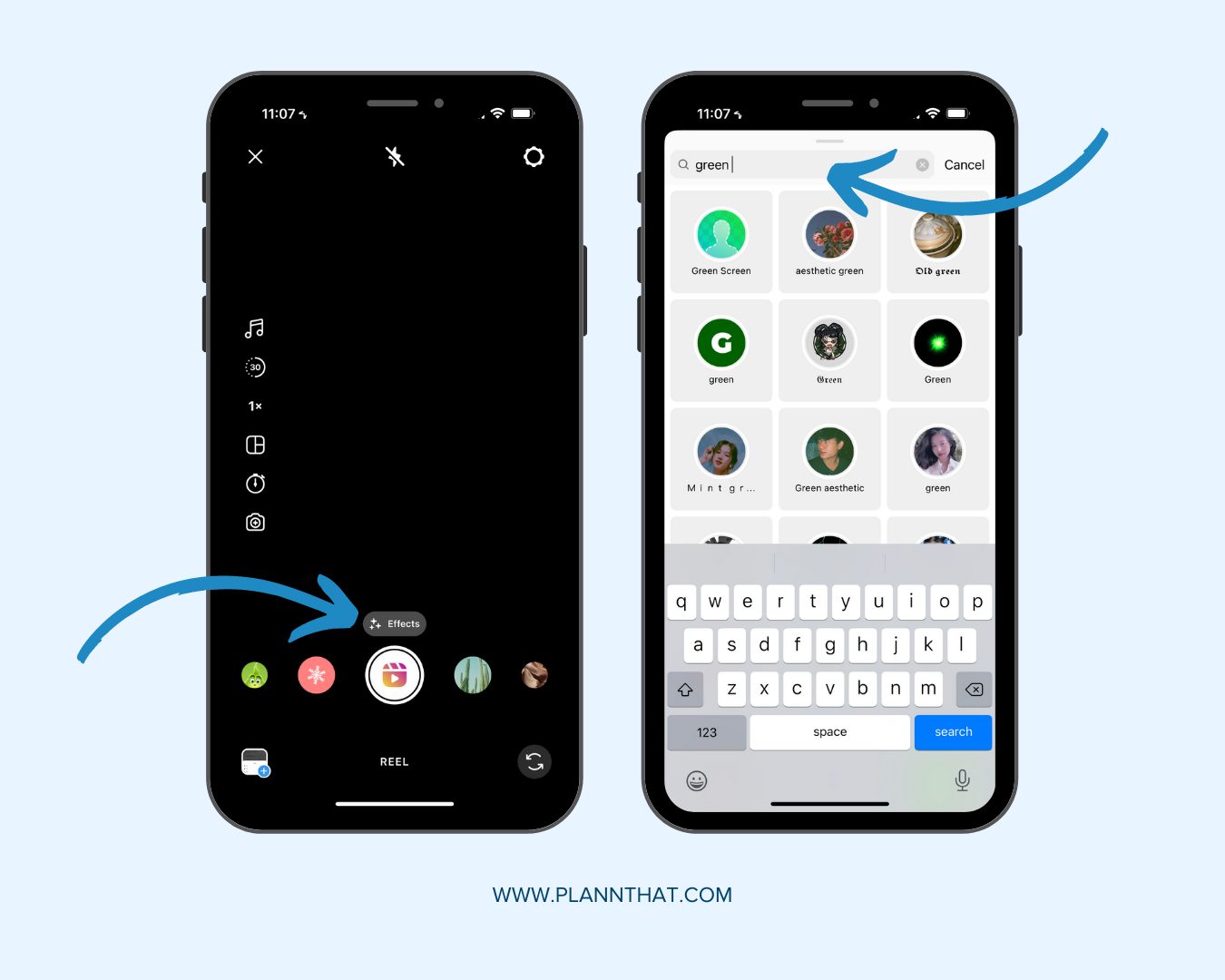 Step 3: Add media 
Tap on the add media button and select the image or video you'd like to use.
Next, tap on the camera swap icon and select if you want to record using your front or back camera.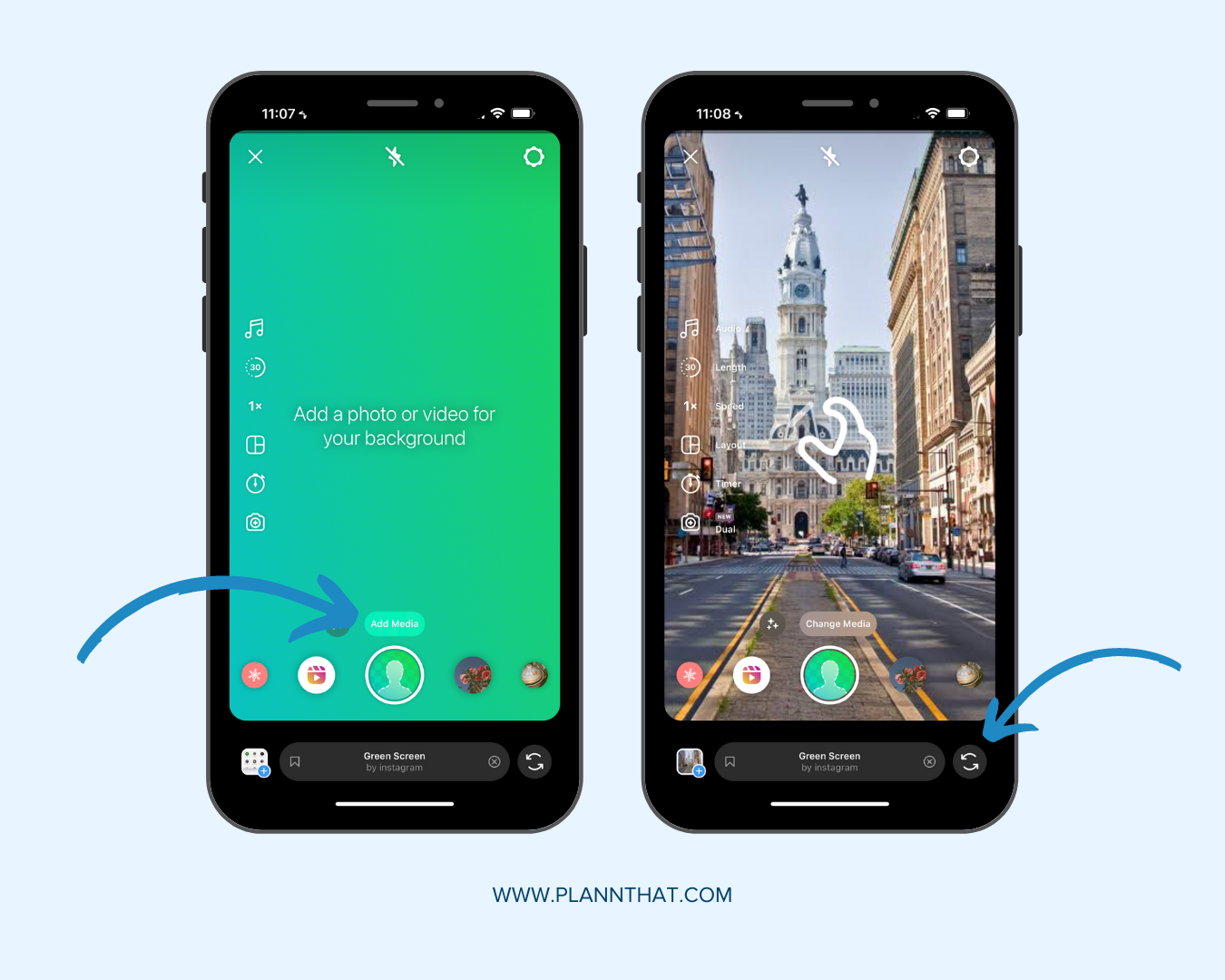 Step 4: Record your Reel
Film your commentary. Switch your green screen background to something else if you want multiple different backgrounds, and when you're done, post your green screen Reel!
Bonus tip: You can add stickers or use GIFs as your background to take your creativity to the next level!
3 Ways To Use The Instagram Filters Green Screen Effect
Need some green screen inspo?
Here are four ways to use the green screen filter on your Instagram Reels.
1. Create a Commentary Video
Did something happen in pop culture that you HAVE to talk about? Superimpose the new story as your background and let the world know your two cents!
Want to bust an industry myth? Or respond to a comment someone left in your comments or DMs? Grab a screenshot and set the record straight!
Got a new blog post to share? Screen record yourself talking about the various parts of it and entice people to click your link in your bio to read the full piece.
Or you can keep it old school and lip sync over a relevant sound while promoting your business. 
2. Share a story
Whether you're a business or a personal brand, we all have origin stories. Sharing yours is a great way to introduce yourself, connect with your audience and humanize your brand.
To create a green screen Reel like this, upload photos or video footage from your early days. In the foreground, explain what's happening in the background and share how your business or influencing career took off.
3. Show off your products
Got a new product launch on the horizon?
Upload product photos or videos to the green screen filter and film yourself talking about the features and benefits of the product in the foreground.
It's the perfect Reel for an online store where your customers can't physically touch your product until after purchase.
Schedule Your Green Screen Reels with Plann
Psst…Did you know you can upload and auto-post your Reels and schedule each one to go out at the best time for maximum engagement?
Sign up for a 7-day free trial of Plann Pro today and start posting engaging Reels like a pro.