If you've thrown out your entire business plan for 2020, you're not alone. In fact, businesses big and small across the globe are at the coalface of navigating the impacts of COVID-19. This pandemic has caused unprecedented changes in the way we live our daily lives. And sadly for businesses, this has rendered many goods and services virtually irrelevant.
From restaurants and gyms forced to shut their doors to retailers witnessing a steep decline in trade, no industry has been left unscathed. With the world in lockdown for the foreseeable future, what does this mean for businesses trying to stay afloat during this turbulent time?
Whether you've ceased trading entirely, have gone into hibernation or are trying to pivot your offering online, staying connected with your audience has never been more important. In a time where customers are glued to their phones in an effort to keep up with the ever-changing news cycle, keeping your audiences informed and up-to-date will serve your business well now and in the months to come.
And there's no better platform to turn to than Instagram. Although your businesses' social media strategy will need some adjustments, using Instagram to keep communication lines open with past and potential customers is a wise move (even if you have nothing to sell). Why? Because more users are online now than ever before (with Facebook and Instagram noting a 40% increase in usage since the outbreak of COVID-19).
But what content should you be posting when its anything but business as usual?
In this blog, discover how to:
– Craft a powerful Instagram content strategy in light of COVID-19
– Keep communication channels open with your customers to keep your brand top of mind
– Repurpose your existing social content to adapt to these changing circumstances
– Create content opportunities from these challenging business conditions + MORE!
– Ready to learn how to shift your Instagram content strategy and stay connected with your audience during COVID-19? Let's do this.
Why should you keep talking to your audience on Instagram?
Before diving into content strategies and opportunities, it's important to acknowledge the elephant in the room: if a business is closed, what is the point in posting content to Instagram? And it's a very valid concern. For most businesses, social media is a marketing tool designed to promote and sell products and services. But despite these challenging times, there are still plenty of reasons why businesses should remain active on Instagram.
The importance of staying in touch with your audience
Regardless of whether your business is open or not, your customers want to hear from you. Are there ways customers can order from your business online? Are you working on any new digital projects, live-streamed workshops or events? What ways are you innovating your business in light of COVID-19?
With more users at home and online than ever before, now is a golden opportunity to remain in touch with your followers to keep your brand top-of-mind. While your businesses' opening hours and services might have changed, the core purpose of why you started your business hasn't. It's all about finding ways to communicate with your followers and repurposing existing content in light of these changing circumstances.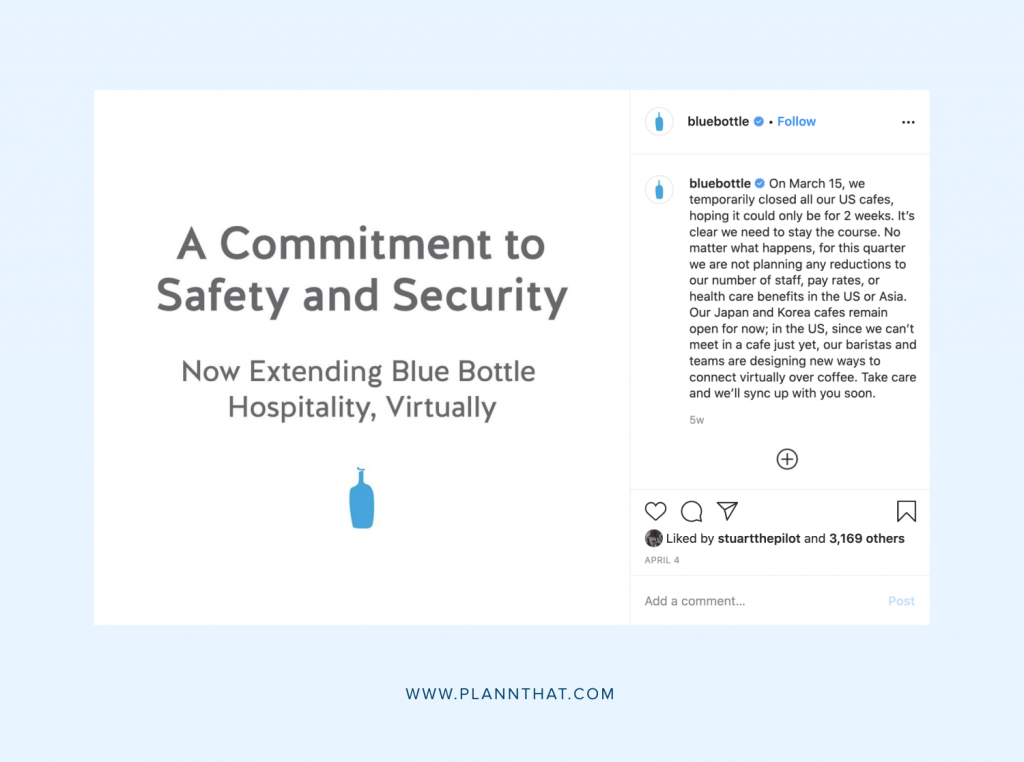 Leverage the opportunity to be open, honest and transparent
There's no denying that COVID-19 has had a devastating impact on the health of citizens globally. And with over 6 million Americans applying for welfare due to unemployment to date, it's clear that businesses are universally struggling. If your business has also been impacted, sharing your struggles as a business owner openly and honestly on Instagram can be a wise move.
Even before this global pandemic, raw, authentic content has been a proven strategy for boosting reach and engagement on social media. By showing the human side of your business, you'll be able to build a sense of trust and rapport with followers during such an uncertain time. Why not jump in front of the camera and get real with your followers on Instagram Stories about how your business has been impacted by COVID-19?
Remember, you're not alone (with thousands of other companies navigating these turbulent waters as well). In fact, it has already been reported the Instagram Stories usage has risen 15% since the outbreak, indicating the value of sharing raw, ephemeral content that shows the human side of your brand on Instagram.
Use this time to provide additional value to your followers
Whilst sharing your latest product releases or services might not be appropriate right now, there are still plenty of ways your business can provide value on Instagram. Shift your focus away from what you can't do towards what you can by considering ways to offer free value on social media.
This could be sharing industry tips and tricks on your Instagram Story, promoting educational blog content relevant to your business or even hosting Q&A sessions via Instagram Live to connect with your audience in real-time. Get creative and explore new ways of communicating with your followers to build brand trust and preference during this challenging time.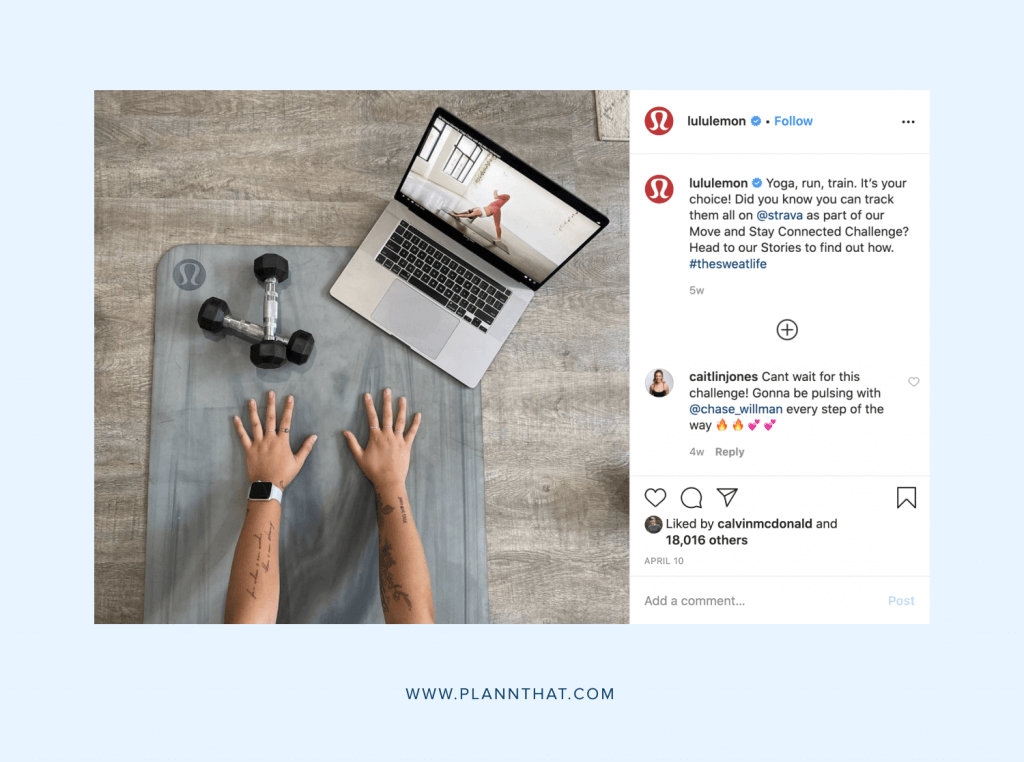 What content to post when you have nothing to sell
Now that we've covered why you should still be on Instagram, let's look at some practical content ideas and strategies you can follow during COVID-19. Before you go deleting all your well-planned content calendars, read this! The key to maintaining an active presence on Instagram during this uncertain time is to remember this guiding principle: reframe and adapt.
Contrary to what you might think, the imagery and content your business typically posts on Instagram are still relevant and just require a few adjustments to tailor the message of your posts. It all comes back to the purpose and mission of your business: why did you start your business in the first place? What value are you hoping to provide to customers? Keep these foundational ideas in mind when considering how you can pivot your Instagram content strategy in the weeks and months ahead.
So, what are some practical content ideas businesses can take inspiration from? Let's look at a few key examples below:
Throwback to pre-COVID-19 times
Remember the times when going out for brunch, visiting the cinema or watching a concert were allowed? Although it might seem like a distant memory, the imagery and content you have of your business pre-Corona are still useful during these uncertain times. It just means adjusting the captions to acknowledge how your business has changed.
Look through your existing banks of imagery (both professional shots and user-generated content on Instagram) and identify the images that showcase your business at its best. Next, consider ways you can craft captions that note that this is a throwback post and show a sensitivity to the current conditions the world is facing. Try using phrases such as "remember when…" or "we can't wait to do X again!" to show followers you're committed to riding out these challenges and re-opening on the other side. Plus, this will create a sense of nostalgia and anticipation for customers to ensure they spend with you again once the pandemic is over.
Repurposing existing content
Similar to the last tip, it's important to remember that the Instagram content you were planning on sharing pre-Corona can be still be used in the weeks and months ahead. It's all about shifting the messaging! While phrases like 'buy now!' or 'come visit us in-store!' won't be applicable, you can still find ways to share these images with your followers.
Why not use photography of your store or team at work as an opportunity to explain why you started your business in the first place? Many of your new followers might not be well-acquainted with your business, so this is a fantastic opportunity to reshare your brand story.
Other messaging angles you could explore include:
– Showcasing your website and digital offering (such as eBooks, downloadable guides or email newsletters).
– Sharing your favorite memories since launching your business (such as welcoming new team members, expanding your office, releasing new products etc.).
– Revealing the hurdles you've faced as a business owner and explaining how you're approaching the challenges of COVID-19 with a sense of resilience.
– Leverage reviews and testimonials to build trust with your community to ensure they'll continue to support your business once you're able to re-open.
The opportunities here are endless! Think about what core brand messages you can promote during this time and shift your focus away from 'bottom-of-the-funnel' sales tactics while your business is in hibernation. Investing in brand awareness strategies on Instagram will serve your business well now and into the future.
Team profiles and 'get to know us' posts
Another powerful content opportunity during COVID-19 is to re-introduce your followers to your team. Whether you've previously shared this content or haven't considered it before, 'meet the team' style posts are a fantastic way to build trust with audiences on Instagram. Plus, this is a great way to personalize your brand and show the human side of your business (even while your team is working remotely).
Use group shots or professional profile images to share a few fun facts about each member of your team. Focus on one team member at a time and spread this content out over the weeks ahead, perhaps sharing one team post per week or fortnight (depending on the size of your business). Plus, be sure to share what their role in your business is and what value they bring to your team to link these posts back to your overall brand messaging.
Why not get creative and tailor this content to COVID-19 by asking your team to share their favorite #WFH outfit or binge-worthy TV show that they are currently streaming? These casual anecdotes will let your team's personality shine through in a time when we are all searching for ways to stay positive!
Educational content
Just because you can't sell your products doesn't mean you can't share valuable content with your audience on Instagram. In fact, showcasing your expertise is a smart strategy to build your profile as a thought leader in your industry. Plus, by making this content free and accessible to your followers on Instagram, you'll win valuable trust with potential customers who will be able to support your business once business returns to usual.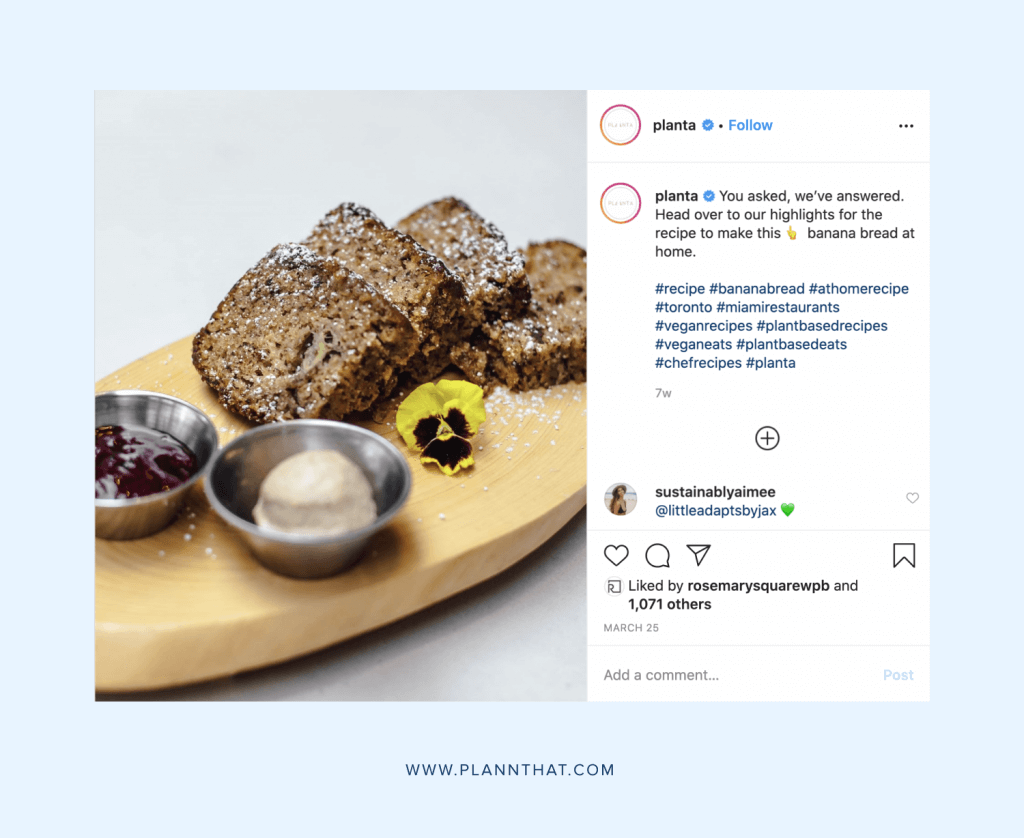 Not sure what educational content you should be sharing on Instagram? Here are some examples to get you started:
– Interesting industry tricks or insider tips can provide practical benefits to your followers (for example, a skincare business could consider sharing tips on the best ways to clean make-up brushes or the best foods to create bright, glowing skin).
– How-to tutorial videos to show followers how to use your products or services or even how to create at-home alternatives (for example, a gym could consider sharing free no-equipment workout videos on Instagram Stories to help keep followers fit in isolation).
– Sharing blog content to keep your followers up-to-date with industry trends or business changes in response to COVID-19 (for example, a restaurant could share their latest takeaway food menus or even simple recipes home-cooks can prepare at home).
Show your support for other businesses
You don't need to be reminded that countless other business owners are struggling to make ends meet in response to COVID-19. So, why not rally together and collaborate with other businesses in your industry on social media? Show the love by resharing their posts or banding together to host Instagram Live Q&A sessions to promote a sense of solidarity between businesses during these challenging times. Right not, it's all about remaining united and supporting others rather than focusing on competition.
You've got this. We've ALL got this.