It's 2022, and TikTok has evolved into a platform that offers more than short videos of dancing and lipsyncing. Now, creators and brands are using this social networking app to extend their reach, boost engagement and build an online community.
So, if you are ready to make the most of this app for your brand, we've got you covered. This blog will walk you through three simple steps to help you create a viral TikTok. We promise you it doesn't include spending hours learning a new dance or shooting multiple transitions, either.
What is TikTok all about?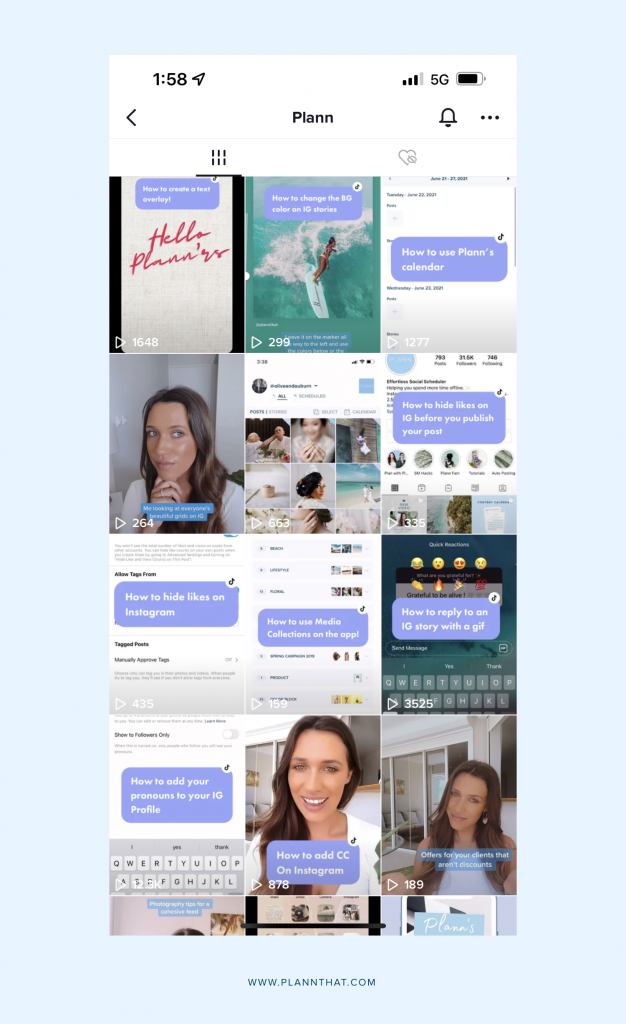 TikTok is one of the fast-growing social media platforms, where you can share, discover and create short-form videos.
Whether you enjoy acting, dancing, sharing tips, telling stories or even pulling pranks, you can use this app for almost all video content types.
The duration of TikTok videos ranges from 15 seconds to three minutes. Similar to Instagram Reels, these videos are displayed vertically, making it easier for users to scroll for hours together.
Why should your brand or business be using TikTok?
According to Statista.com, a whopping 78.7 million individuals used TikTok in 2021. And this number is expected to grow around 8% year-over-year, making it 84.9 million users this year in the United States.
Moreover, TikTok is one of the most engaging social media app. This app is opened at least eight times by users in the US daily.
So, whether it is for entertainment or to know what's happening globally, users are very likely to open TikTok whenever they can. Also, 47.4% of TikTok users in the U.S. are aged 10-29, making it an ideal app for brands targeting Gen Z and Millennial audiences.
TikTok's growth rate, demographics and user engagement are a few reasons why so many budding entrepreneurs, creators and business owners are eager to jump on the bandwagon and utilize this app.
How to create a viral TikTok in 3 easy steps
1. Find a trending sound or TikTok challenge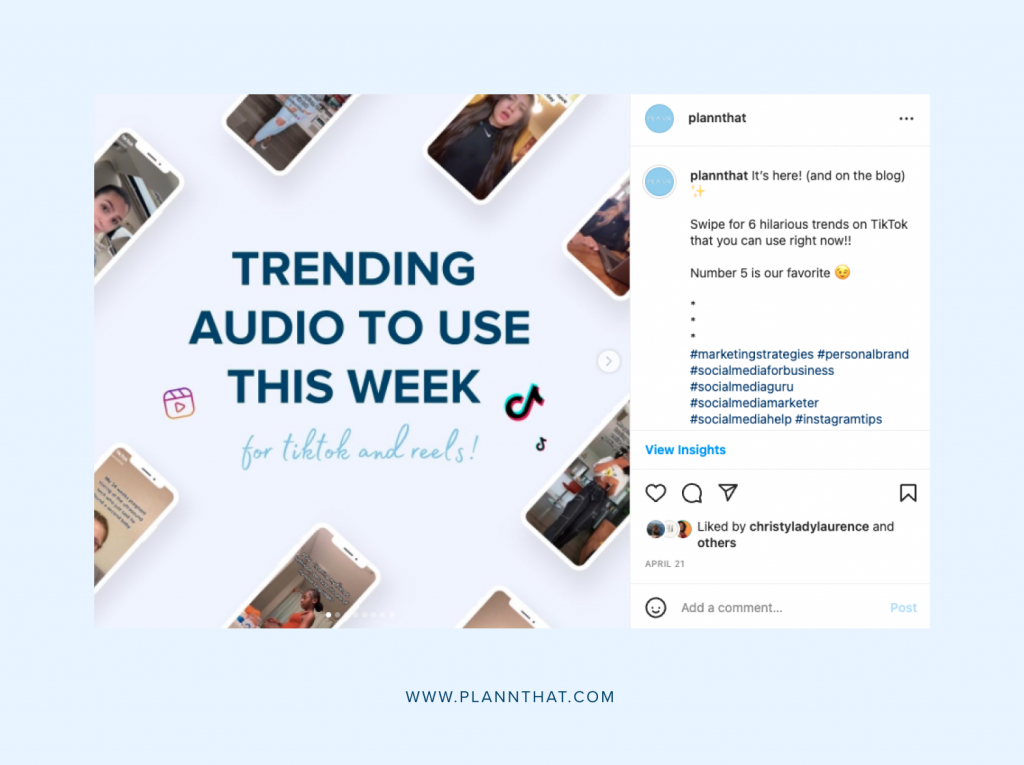 TikTok is completely trend-driven. So, if your video features a song or a TikTok trend that is performing well, it is more likely to get discovered by users.
To find a trending song, go to the For You page on the app. Here, try looking out for audio that is commonly used. Or you can head to Plann's Instagram feed and look out for our weekly 'Trending Audio' carousels, giving you the inside scoop on what's hot in TikTok audio land.
Once you find a trending song or sound that can appeal to your target audience, look at the bottom of your screen for the name. When you tap on it, you will go to a new page that features all the TikTok videos created using that song. This page will also inspire you with how users have used the same audio in different ways to make a video.
Another way to discover what is trending is by visiting trends.tiktok.com. This website offers a complete overview of the trending TikTok songs, hashtags and videos.
Alternatively, if you are looking specifically for trending songs, use the Spotify app. After you open the app, search for the TikTok Songs 2022 playlist. This list includes all the latest songs which are trending on the TikTok app.
2. Get ready to film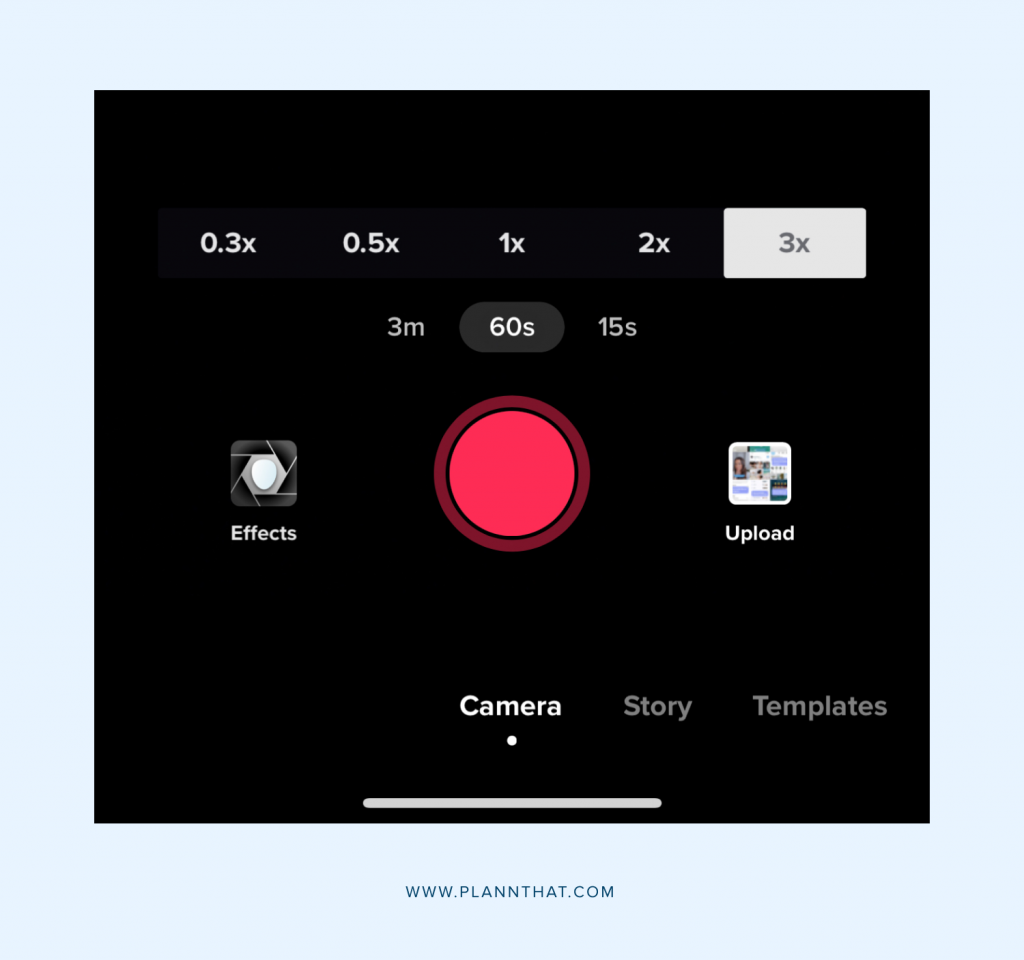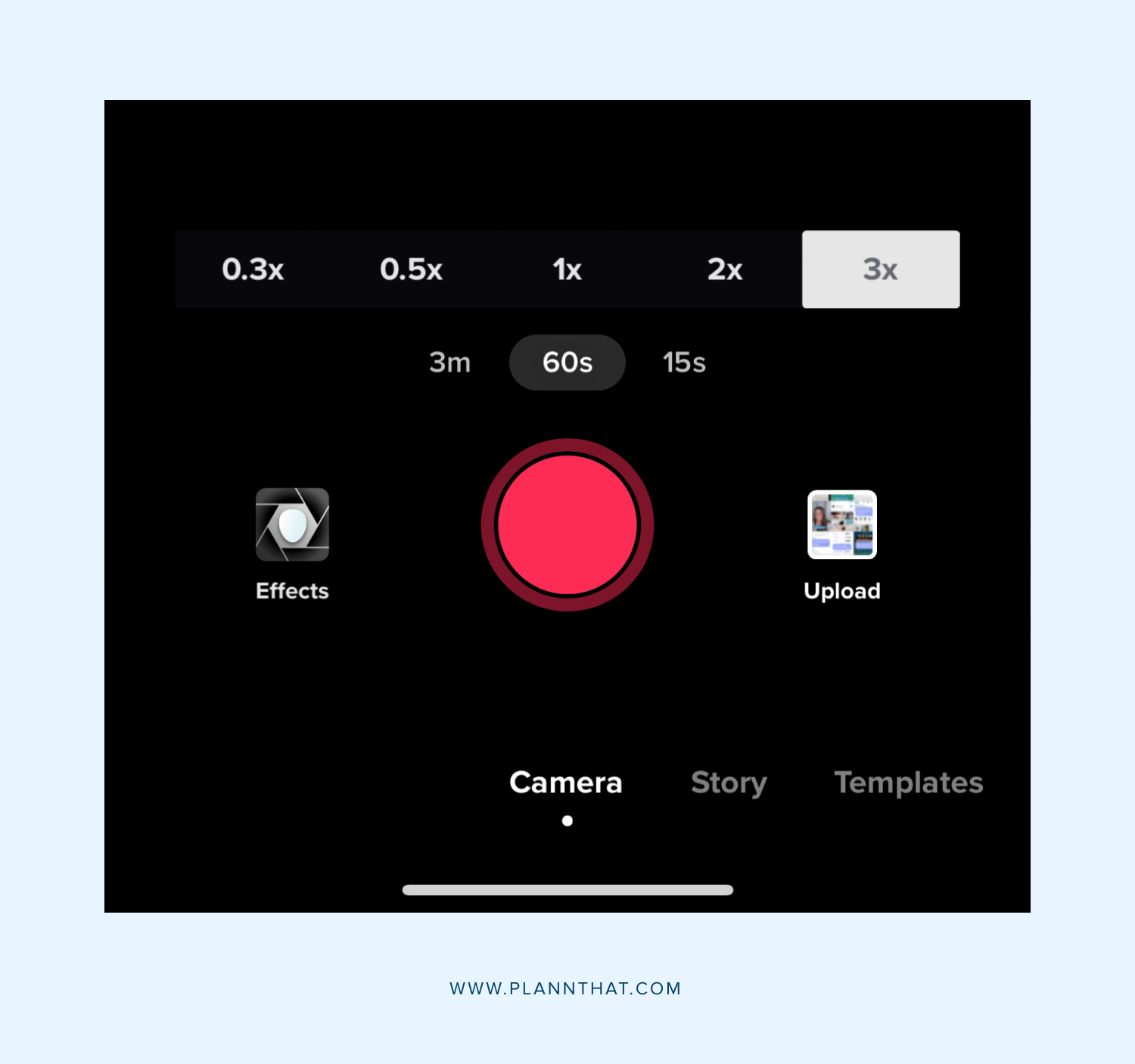 Now, it is time to figure out how you can use the trending song: do you want to dance, tell a story, shoot a how-to tutorial, share tips, review a product or create a teaser? You can scroll through the For You page to look for some ideas.
We recommend keeping the video as short as possible regardless of the type of content you want to share. This is because you are more likely to have people watch a 10-15 second video than a two to three-minute one. This tip works best to share quick tips, mini-reviews and product recommendations.
While creating a video, you can use the in-built features, including filters, effects and editing tools like flip, speed, and templates. Here is how you can record a video using a trending song on the TikTok app:
• Click on the +button at the bottom of the screen
• Tap on the 'Add Sound' button at the top of the screen
• Browse through TikTok's playlist to find a trending song or type a song you know in the search bar.
• Tap on the music you want, and it will start playing
• Click on the red checkmark that is present on the right of the song to add it to your video
• Start recording
At the end of your video, include a call to action. This can consist of 'follow for more,' 'stay tuned for the next video,' 'hit the like button for part 2' or 'share this video with your friends.'
3. Write a compelling caption and post
At this point, 90% of your work is done. All you need to do is write a compelling caption and post it for your audience.
Just like your video, try to keep the caption short and simple, preferably one or two lines. Don't forget to place the most important words at the beginning of your caption, as this is what your viewers will see first. Also, if you fail to include a call to action in your video, mention it in your caption.
If you want to use hashtags, try to use the trending ones that align with your content. Stay away from generic hashtags like #foryou, #FYP, #comedy and #funnyvideo, as they aren't going to help your video land on the For You page.
Once your video is ready with the caption, it is time to post it. Now, all you have to do is sit back and wait for the views and engagements to roll in!
Ready to create trending TikTok videos?
Creating a TikTok video isn't as difficult as it seems to be. With these tips and an understanding of the TikTok algorithm, you'll gradually learn how to make a TikTok go viral. While making any TikTok, make sure it:
• Hooks your audience
• Provides value
• Uses a trending sound or song
Also, to ensure you can master the art of creating viral TikToks, use the Plann app, which can help schedule your easy TikTok videos and Instagram Reels. Using a tool will help ensure you post your content when it is likely to receive the most engagement.
Whether you are working on a TikTok strategy or creating an entire plan for your brand, sign up for a free 7-day trial of Plann, which allows you to manage your end-to-end social media strategy.