The world of social media has helped people build personal brands, form business relationships and help them shift into a new way of life. Once upon a time, social media was just a place for candid fun, but in 2022 it's a critical part of building a business and reaching new audiences. 
Instagram, YouTube and TikTok have rapidly evolved alongside their users and have helped content creators, brands and small businesses flourish.  
We sat down with lifestyle content creator Isabllea Lanter who talks about her experience building a social media following whilst finishing her studies, creating content across multiple channels and how she's been able to share her talents with people worldwide.
Let's dive into her story below!
Getting out of your comfort zone and trying new things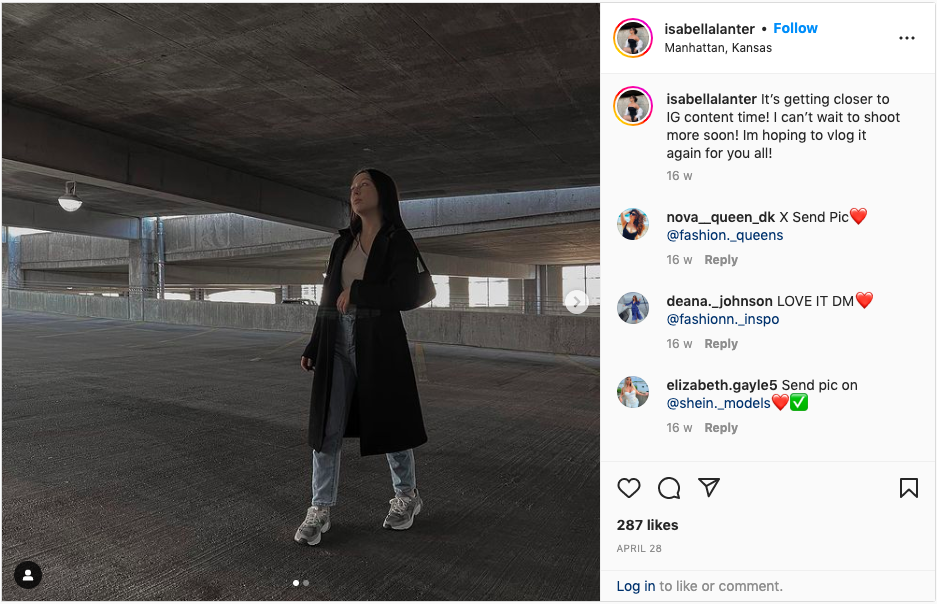 "I used social media to bring awareness to my creativity and capabilities. Social media is an
incredible space to show off your talents and what you can do. 
It actually inspired me more to get out of my comfort zone and try new things. This ultimately led to my creating my Influencer Oasis page where I could share free content creator tips."
Connecting with others through unique content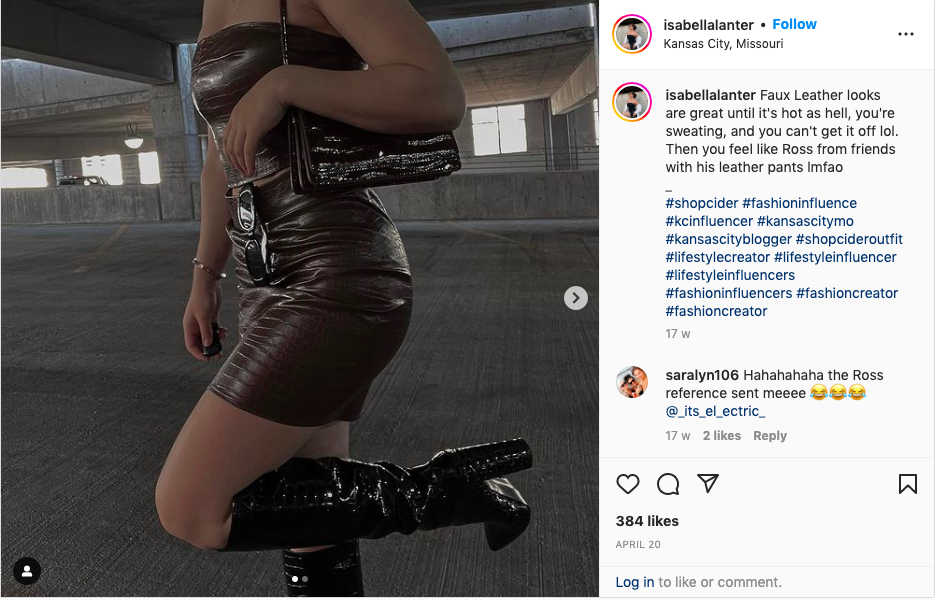 "I love using social media as my creative outlet. I get to offer value and relatable content that others can relate to! While getting unique with the way I post and create content. It's an incredible way that I can connect with people all around the world and display what I love to do."
Life before and after Plann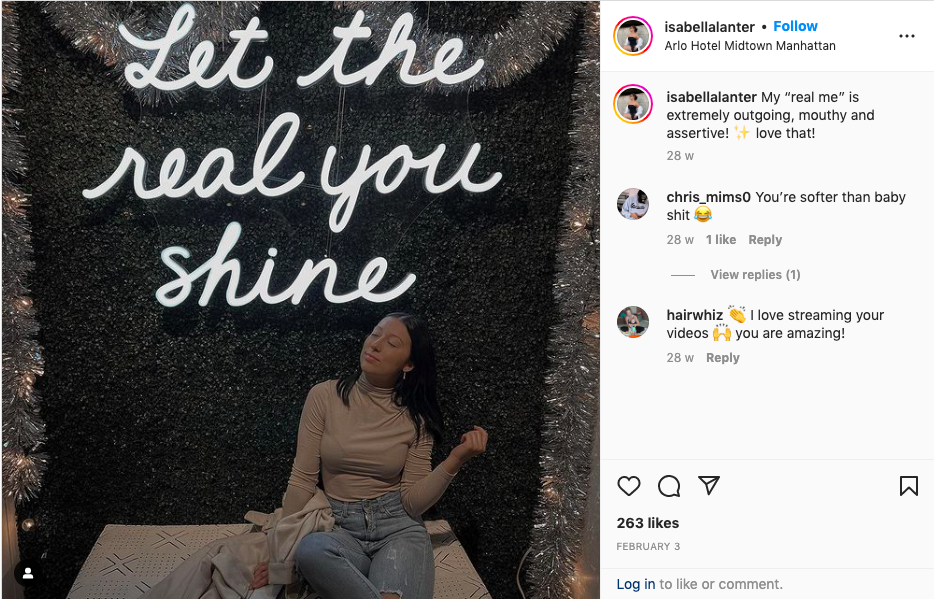 "Honestly, it was extremely hard. I worked a lot on social media as a full-time college
student. I already had a packed schedule, so I needed to utilize my time well and plan my content. 
I'm also a big visual person, so I need everything in front of me at once to plan it out well. The auto-posting and feed planning aspects of Plann genuinely helped me with my content creation."
Saving time to focus on other areas of business
"Plann helped me see what was working and what wasn't. For example, Plann showed me what
hashtag groups performed the best on my posts. I started following the recommendations, and I
noticed a major difference in performance. 
I also could see what posts performed well in general, which helped me in what content I would be shooting next. Not to mention saving me time by offering auto-post!"
And Isabelle's favorite Plann feature?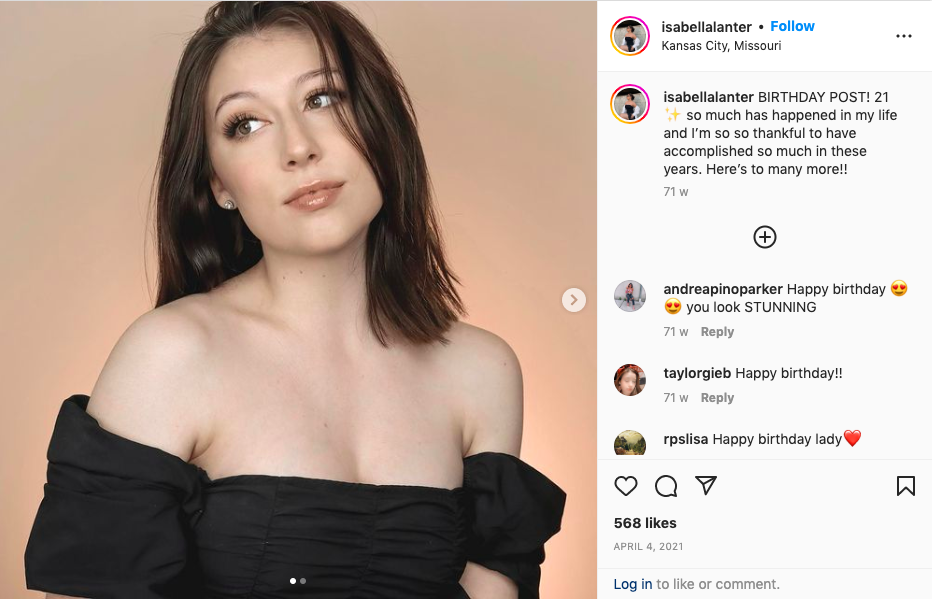 "It's very straightforward with visuals and guidance. I love platforms that guide you in the
planning process so you don't feel so scattered. I could see my feed, pre-post, and organize it
according to my aesthetic. 
I also love how Plann offers analytics and insights on your audience.
Understanding how my platforms are performing is extremely important as a content creator. I've gained access to analytics and details that other platforms don't offer, such as my best performing color palette, best performing hashtags, and so much more."
How to find social media success with Plann
"My tips are:
• Find out what feeling or mood you want to bring to a person when they come across your platform? Do you want to give off a playful vibe, a more modern look?

• Focus on small details that make you stand out, whether that's a specific font, your logo, how you post your content, etc.

• Find ways to make your aesthetic unique and have features that your audience will connect to you. You want someone to come across a post, icon, etc. and immediately think of you or your brand.

• Find a color palette that you can use for branding and your aesthetic.

• Don't forget to stay true to yourself and remember if you need to rebrand in the future that's okay!"
Top tips for brands looking to rise on social media in 2022
"Utilize the features that each platform is prioritizing. Social media and their algorithms are
changing quickly. To grow and perform well, it's best to utilize a feature that a platform
releases.
 If the app prioritizes it, then you have a greater chance of reaching more people. For
example, Instagram is prioritizing reels the most. So therefore as a creator in the current times,
using reels the most is the best way to approach Instagram."
What's next for Isabella?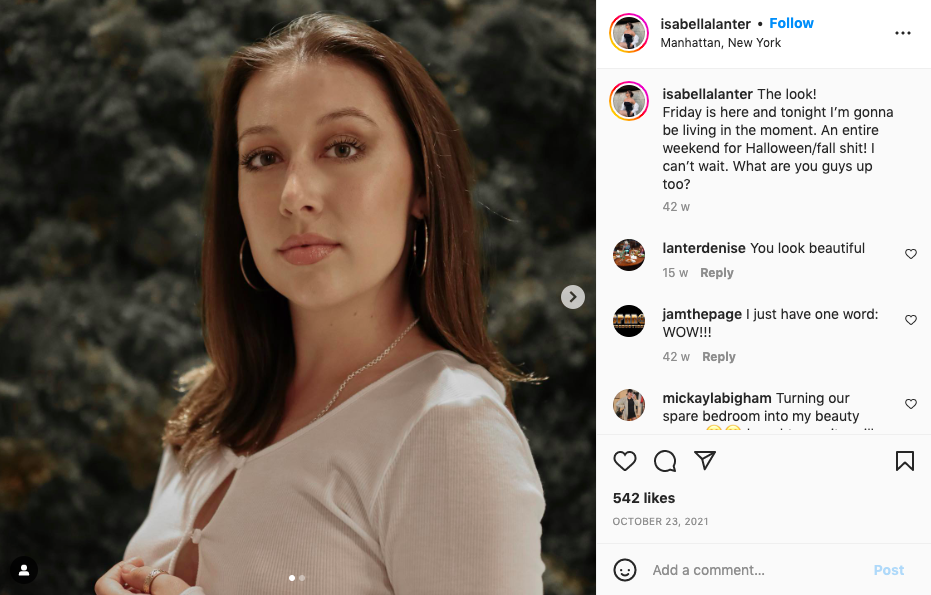 "I think just simply expanding and creating more. I'm hoping to launch more planners that are for
content creators. I also hope to work on my vlog channel more and focus on different lifestyle
content. I'm really excited to see what happens with my new projects."
Ready to supercharge your success on social media?
Looking for an all-in-one content creation suite that allows you to manage your social media channels effortlessly? From mapping out your strategy and designing your graphics to saving plug-and-play hashtag sets, you'll find everything you need inside Plann. 
Go on, redeem your 7-day free trial of Plann Plus. If you don't like it, keep using Plann for free!