Black Friday Webinar
Social Strategies
You Need
For Your Best Black Friday Ever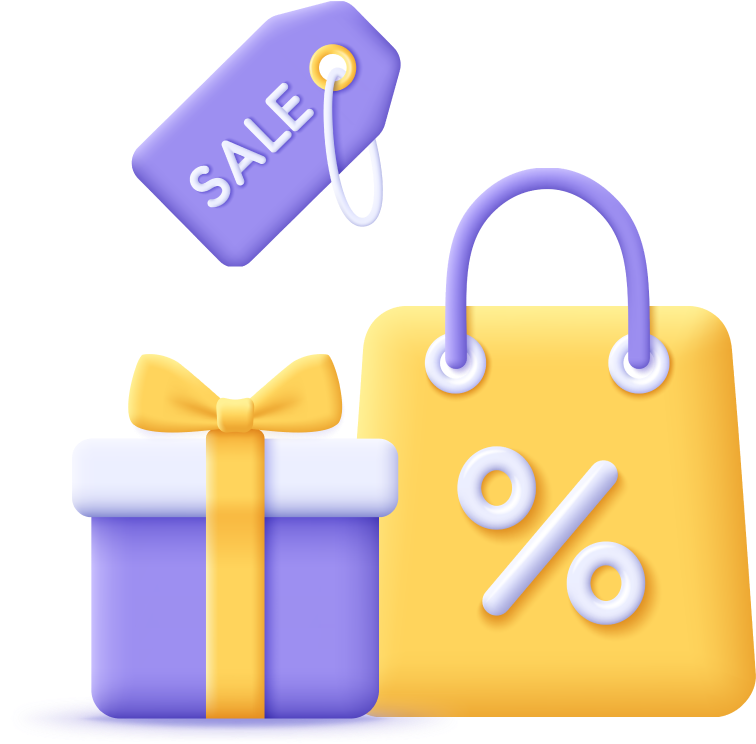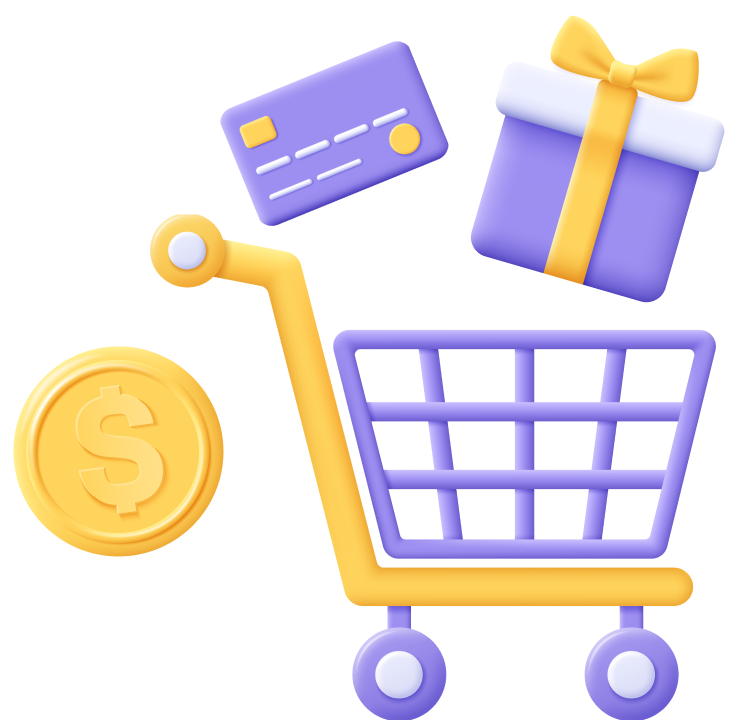 The biggest sale of the year.
Top Industry Experts.
Strategies to Sell, Sell, Sell.
Get access to social selling tips and hacks, plus, get answers to all your burning questions.
Get prepared for the BIGGEST MONEY-MAKING shopping period of the year! This jam-packed webinar is for business owners that want to setup for their best Black Friday ever.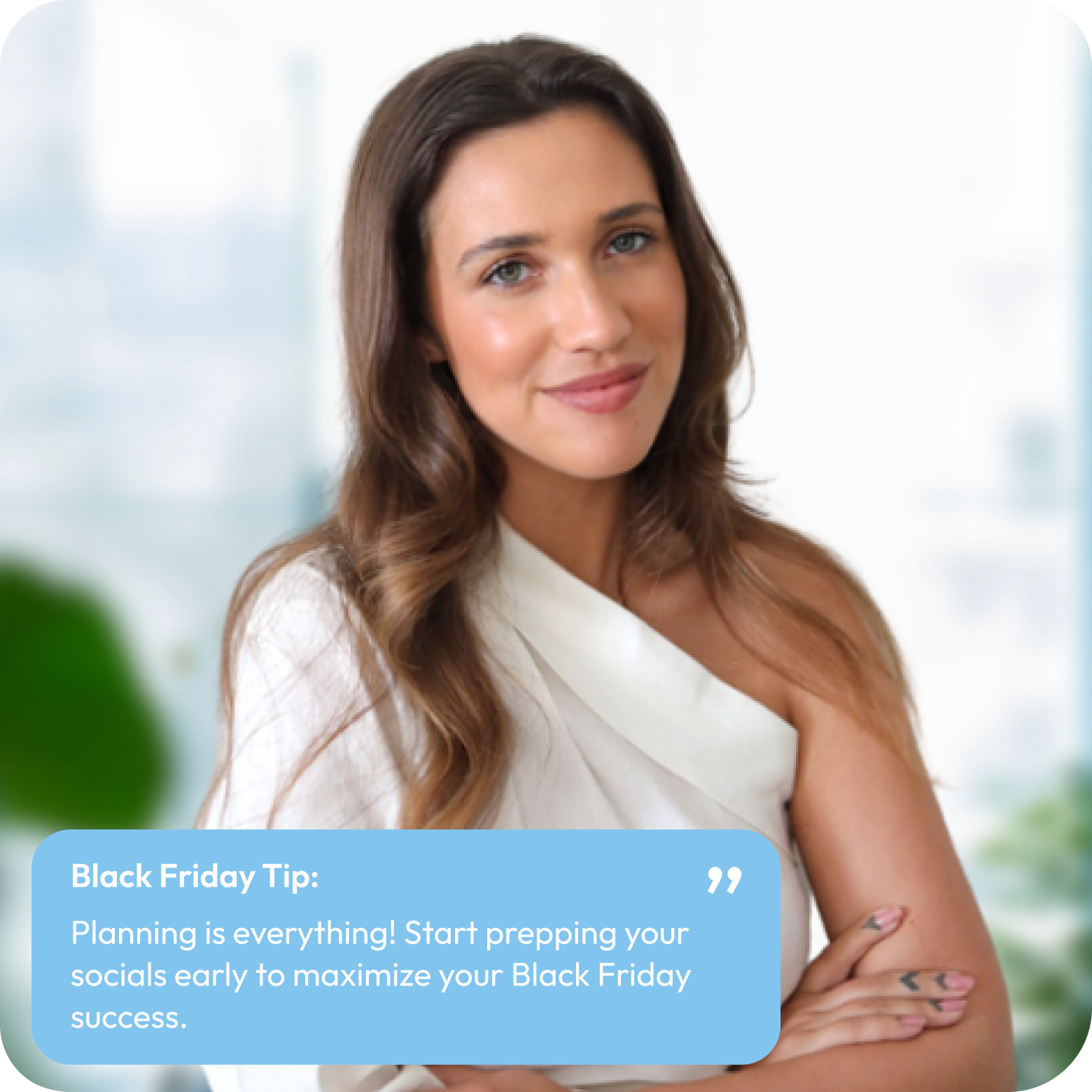 Greta started her career as an influencer, and has spent almost a decade creating content for brands such as Focus Feature Films, Billabong, and Shangri-La Resorts. She knows her way around growing brands on social media and is passionate about helping others grow their confidence.
Product Marketing + User Education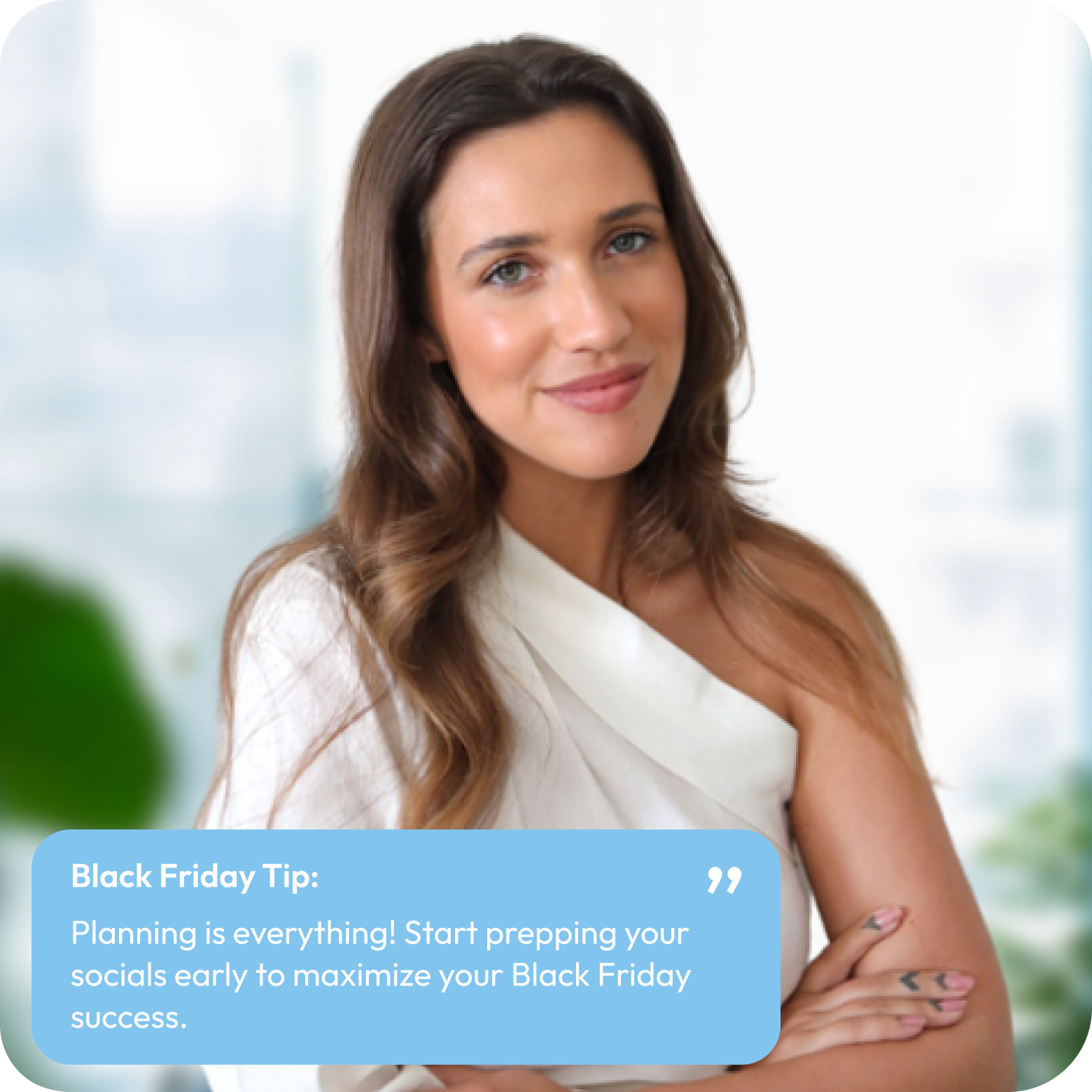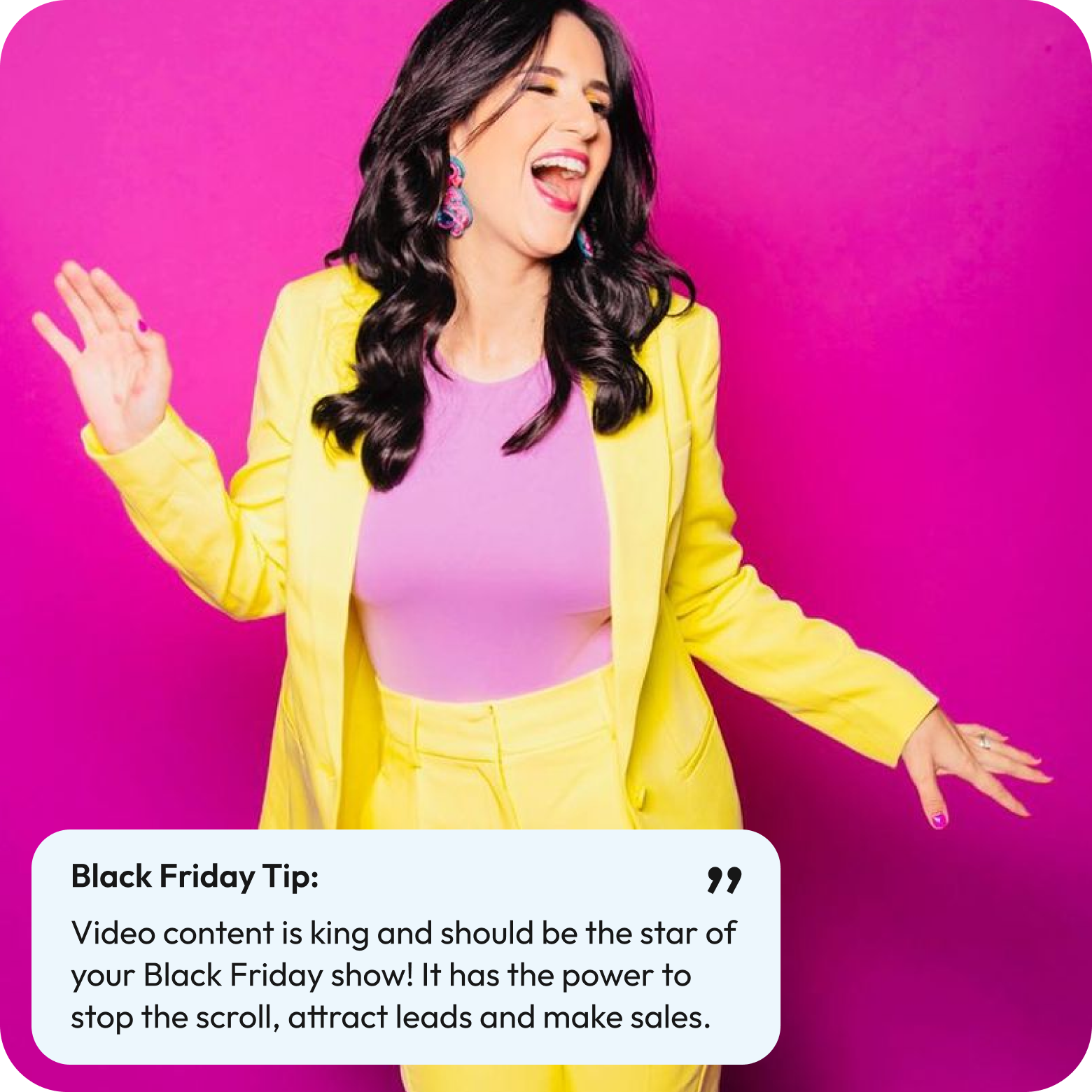 Sarah has been working in TV/ Media for over 16 years, and has created content for Fortune 500 companies like Disney, Apple, and Amazon, campaigns that have been seen by millions. She knows a thing or two about creating engaging and impactful content through video.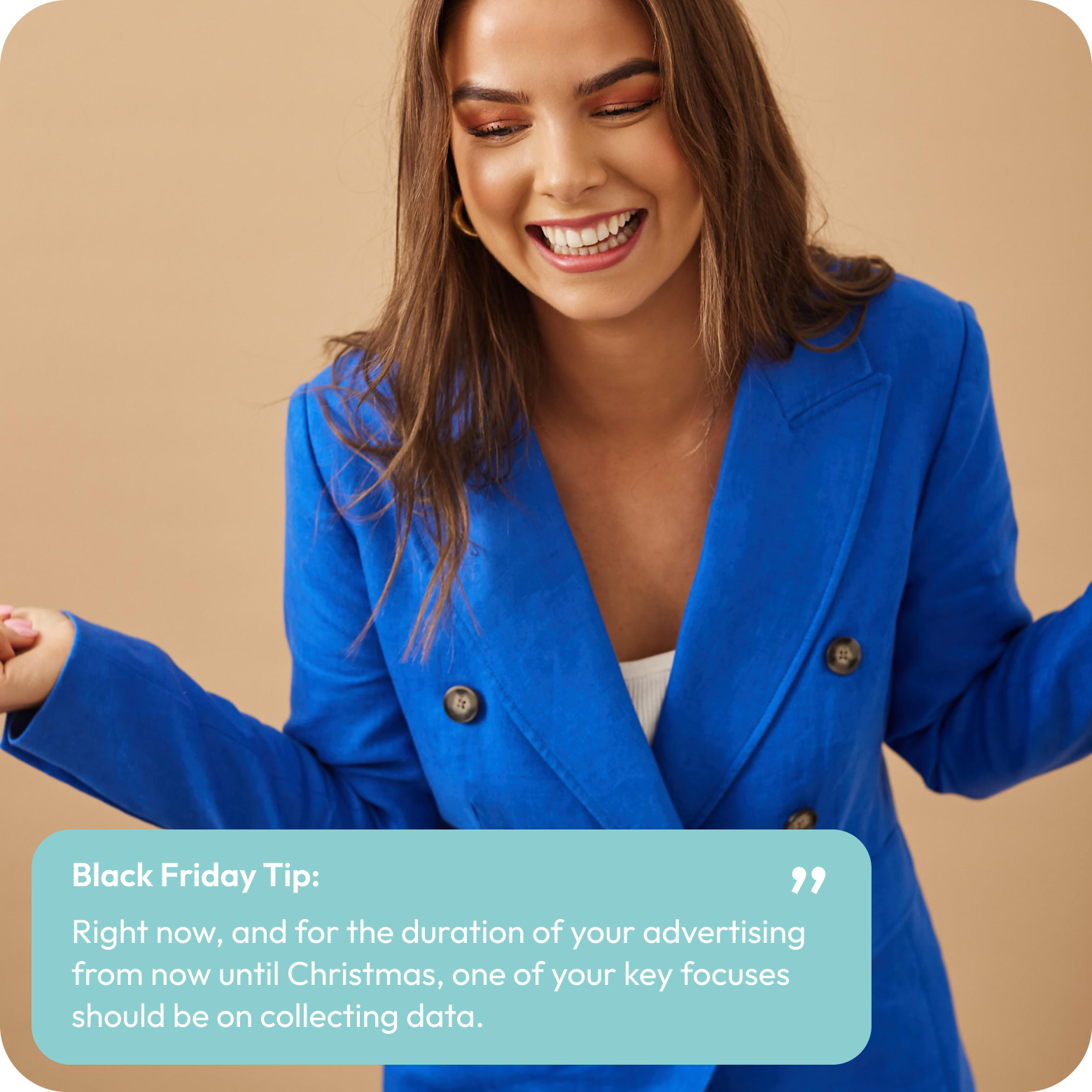 Jarrah has a knack for turning data into dollars and a passion for a people-first marketing approach.
As our resident paid ads guru, she has created strategies for household brands like FIFA, Rexona and Cushii, and is a pro at humanising brands with authentic story-telling and transforming clicks into customers.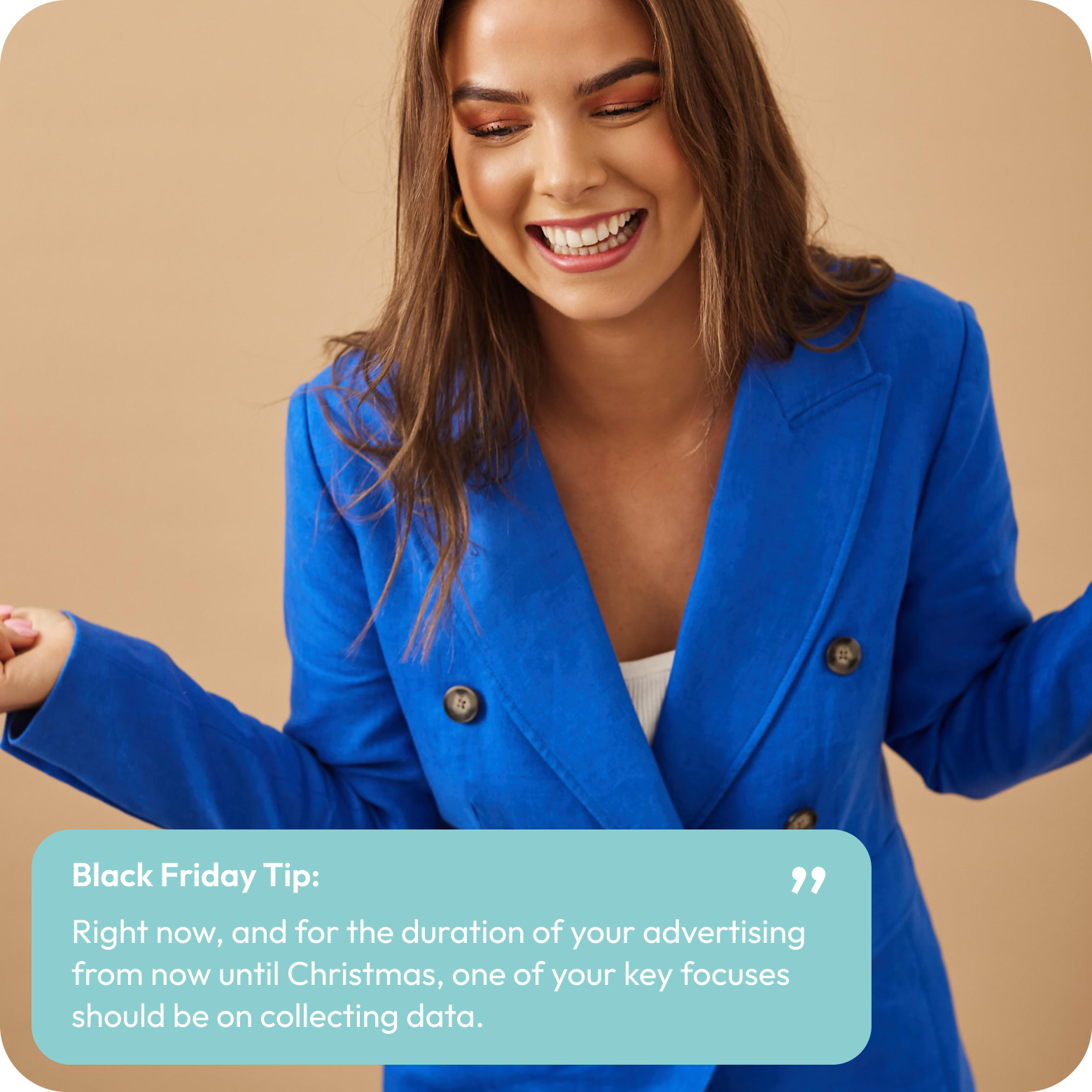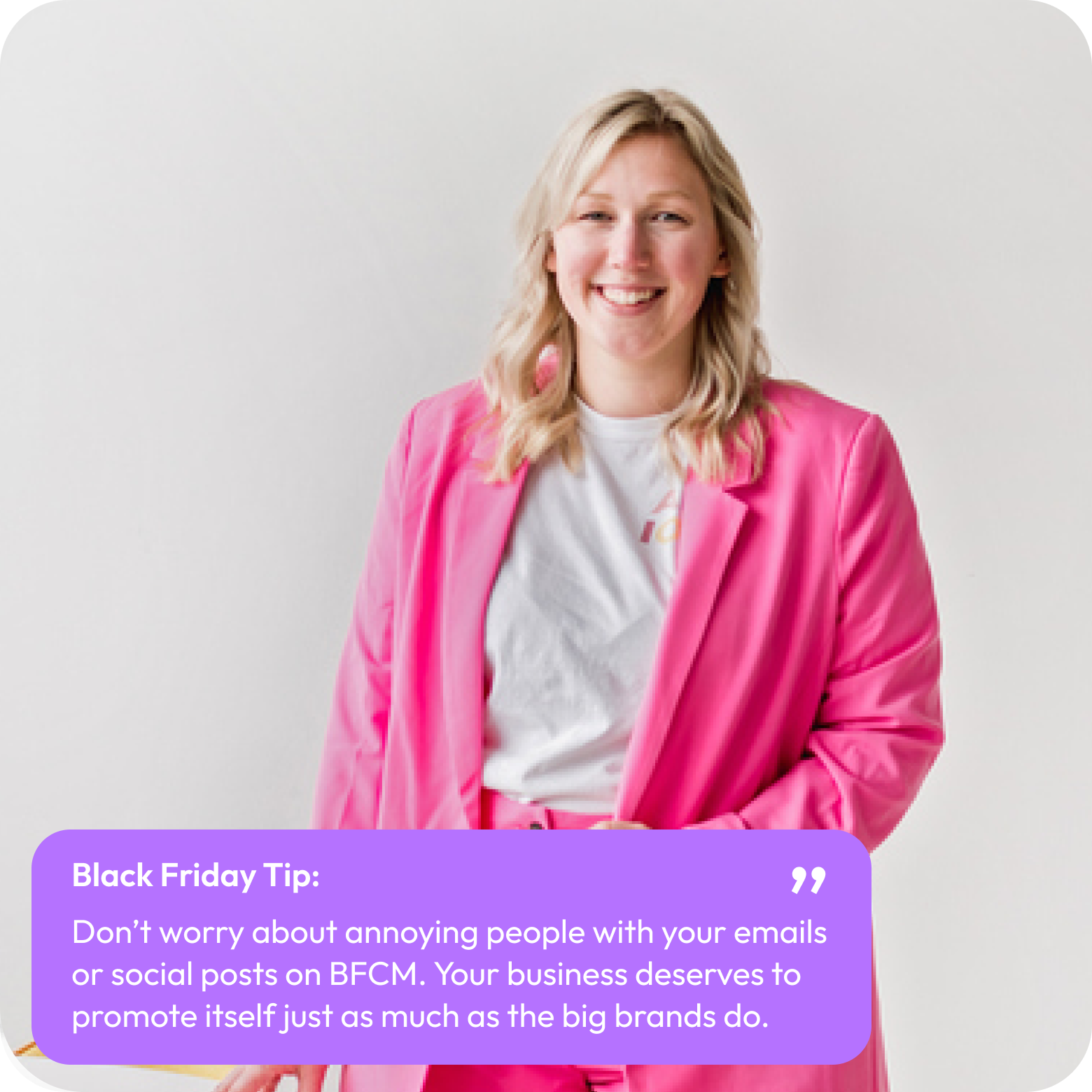 Kat Tepylo Murphy works with small businesses to make social media not just tolerable but FUN and EFFECTIVE.
Black Friday Tip: Don't worry about annoying people with your emails or social posts on BFCM. Your business deserves to promote itself just as much as the big brands do.