Cha-ching! Cha-ching!
Can you hear it? It's the sound of the busiest shopping day of the year – Black Friday.
Black Friday is a lucrative revenue opportunity for brick 'n mortar stores, digital shops, service-based businesses, and creators.
But if you want to reap the rewards of Black Friday and Cyber Monday, it's time to whip your social media Black Friday captions into shape with these hard-to-resist call-to-actions.
Black Friday Captions: 6 Call-to-Action Ideas to Increase Sales
Looking for a dose of Black Friday caption inspiration? You've come to the right place. If you're ready to turn your social channels into powerful, revenue generating assets, your call-to-actions need to be compelling and convincing.
Luckily, we've pulled together six winning call-to-action (CTA) ideas to supercharge your success this Black Friday.
CTA Idea 1: Start Early
Get ahead of the Black Friday rush and drop your sale before everyone else. You'll get to shoppers before fatigue sets in, and it will be easier to grab their attention.
Take a page out of Kohl's book. Write Black Friday captions announcing any one-day-only sales you're running in the lead up to your Black Friday extravaganza.
Plus, highlight something unique about your customer experience in your call-to-action to drive your audience to make a sale.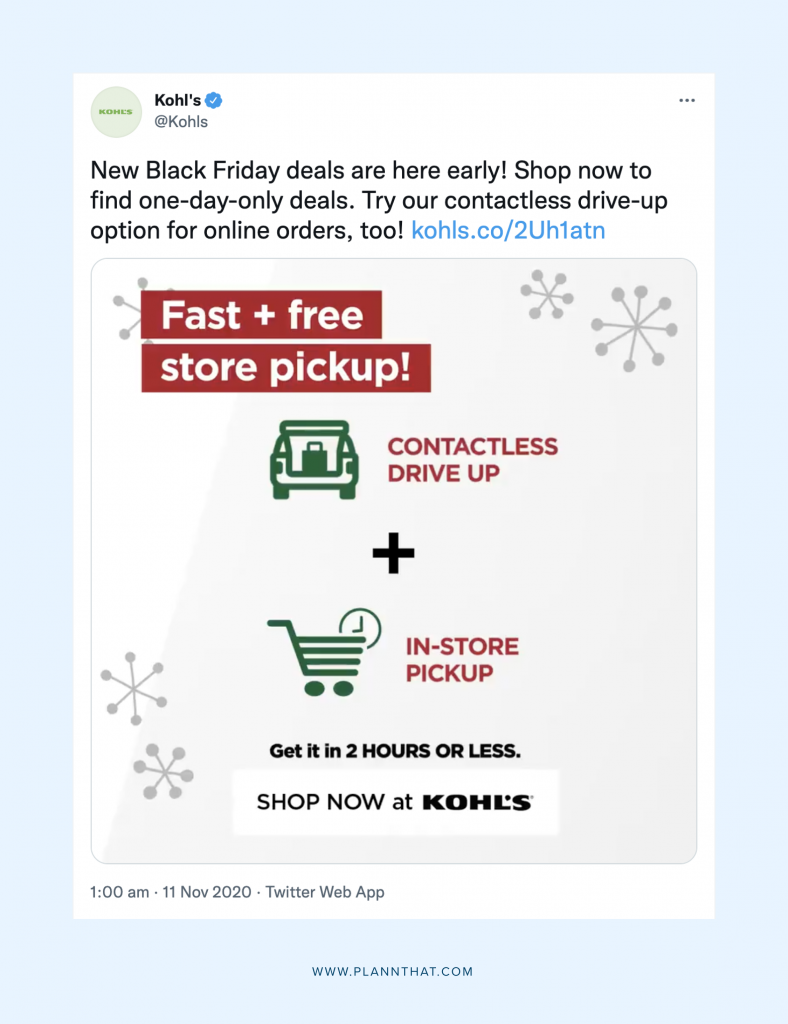 CTA Idea 2: Create Hype and Urgency
Get your audience excited about your upcoming Black Friday sale with a countdown.
You can easily create one on Instagram Stories using the Countdown sticker or write a caption that mentions the date and time your sale goes live.
By adding a timeliness factor to your posts and using a phrase like "until stocks last," you create a sense of urgency.
Why is this important? Because it's the secret ingredient to FOMO (the fear of missing out). Without it, people have no reason to check out your sale because they'll assume it will be around whenever they're ready.
When you include a time and limited availability, it will drive shoppers to set the alarm and shop your Black Friday sale as it drops to avoid missing out on any good deals.
As for your call-to-action, use active phrasing such as "Hurry, time's running out!" or "Don't miss out!" to drive immediate action from your audience.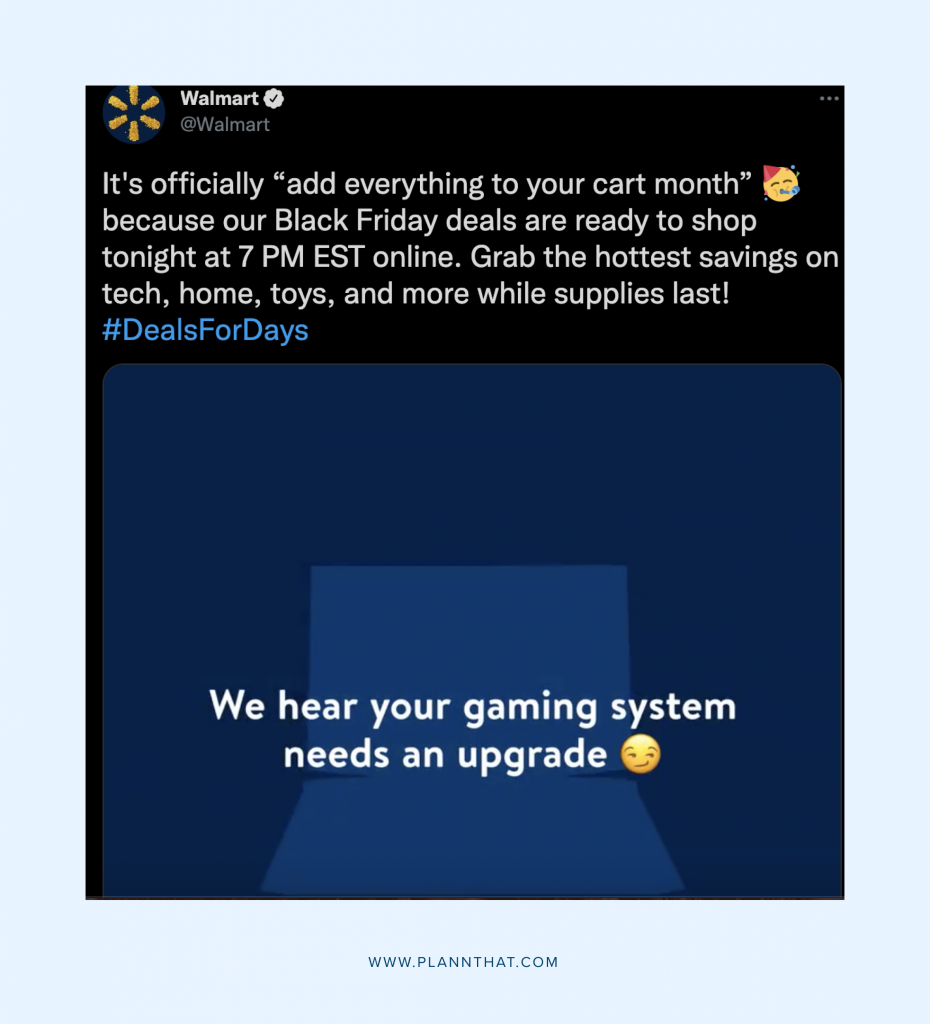 CTA Idea 3: Create Exclusivity
Another way to tap into FOMO is by using exclusivity in your Black Friday Instagram captions and call-to-actions.
You can tease your upcoming sale and get people onto your email list by promising to let them shop before everyone else.
If you're not into email marketing or want to try something different, you can drop exclusive deals on Instagram via your Stories or Instagram's shoppable features. It's a great way to reward your loyal fan base and grow your following on the platform.
As for your call-to-action, use inclusive language that inspires your audience to join your community and score a reward in return. Punchy phrases such as, "Go on, join our VIP list" or "Be the first to shop our sale" compel audiences to take action by offering an incentive (whether that's early access or VIP status).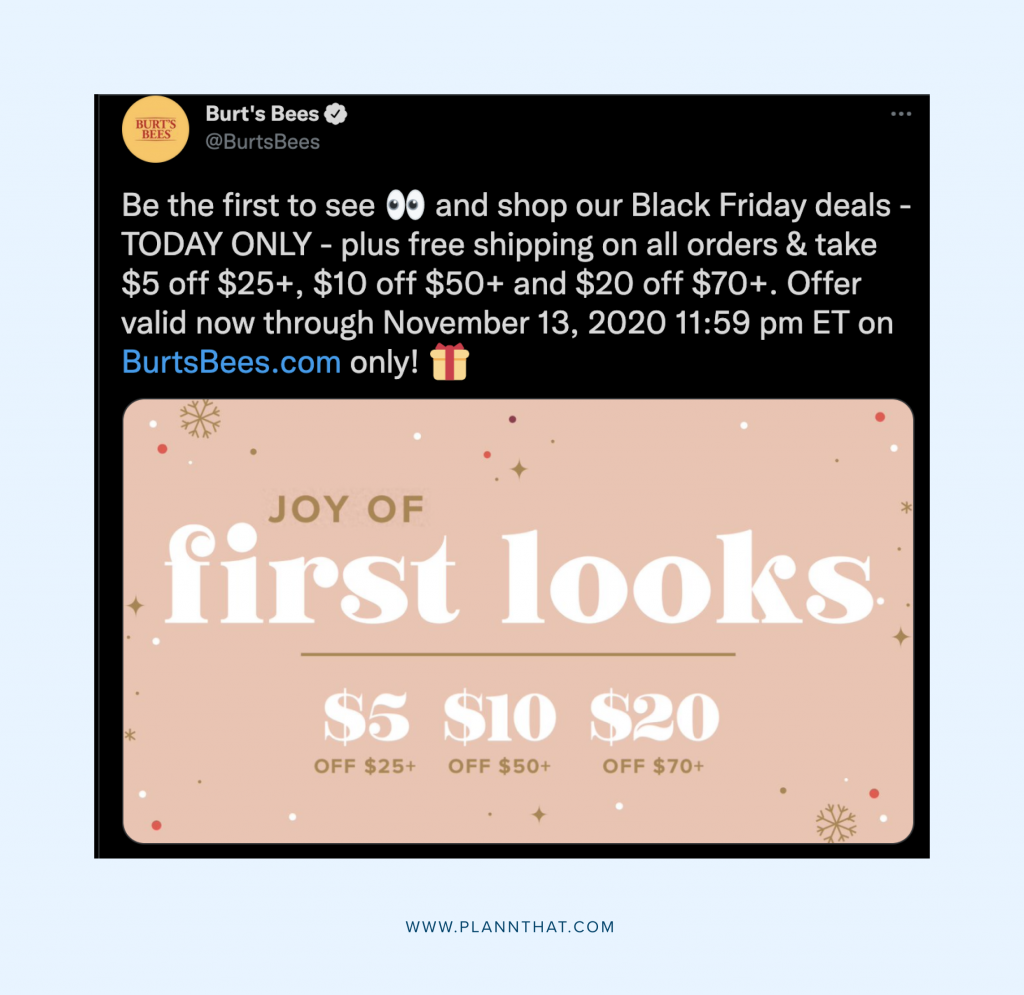 CTA Idea 4: Offer Free Shipping
As we mentioned earlier, free shipping is a huge reason people shop on Black Friday and Cyber Monday. Use this knowledge to your advantage and add it to your Black Friday social media captions and call-to-actions.
Plus, it's a way for you to compete with Amazon Prime's free two-day shipping.
Sweeten the deal in your call-to-actions and give people another reason to check out your sale by calling out your free shipping offer (along with any codes they need to add at checkout).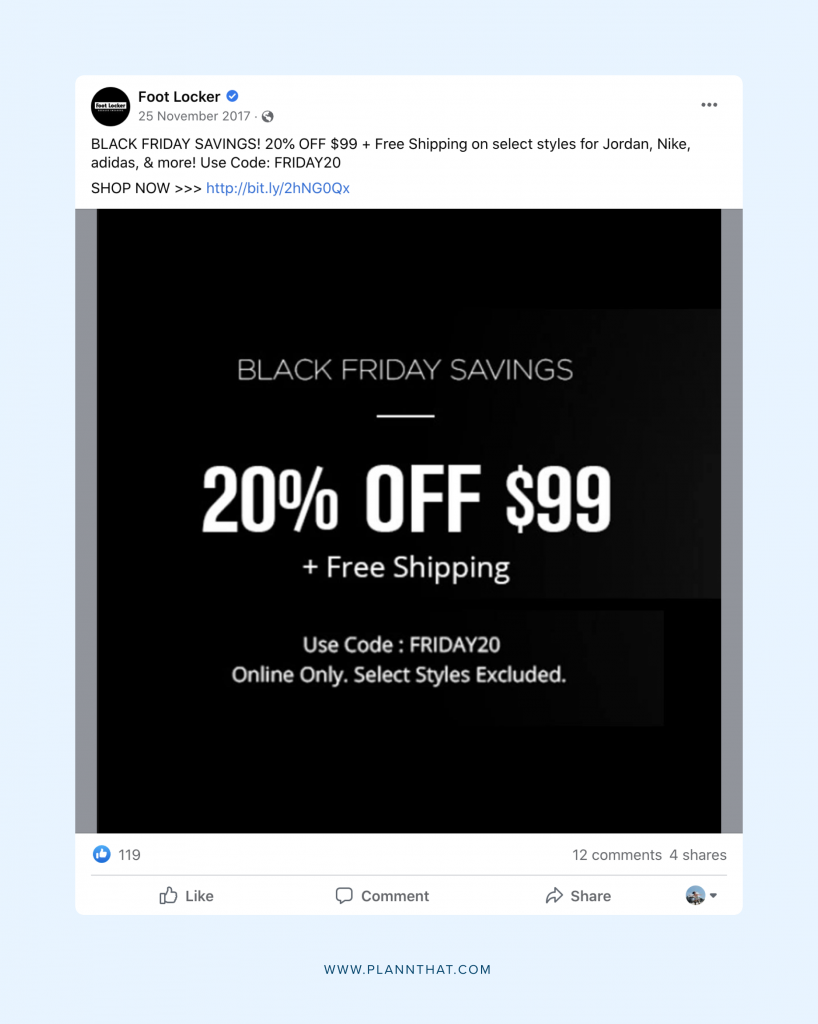 CTA Idea 5: Add a Freebie
Everyone loves free stuff (except maybe the Grinch). With so many retailers competing for your customer's attention, a small gift is a great way for you to stand out and get rid of some stock that isn't moving as fast as you would like.
If you're planning to add in a freebie, make it known! Build it into your Black Friday social media strategy and watch your sales soar.
As for your call-to-action, position this as a value-add (rather than a freebie) to really entice your audience to take action.
Phrases such as "Here's our bonus gift to you!" and "Score a bonus X when you spend $XX" boost the chances of your followers jumping onto your store and making a sale from your social media posts.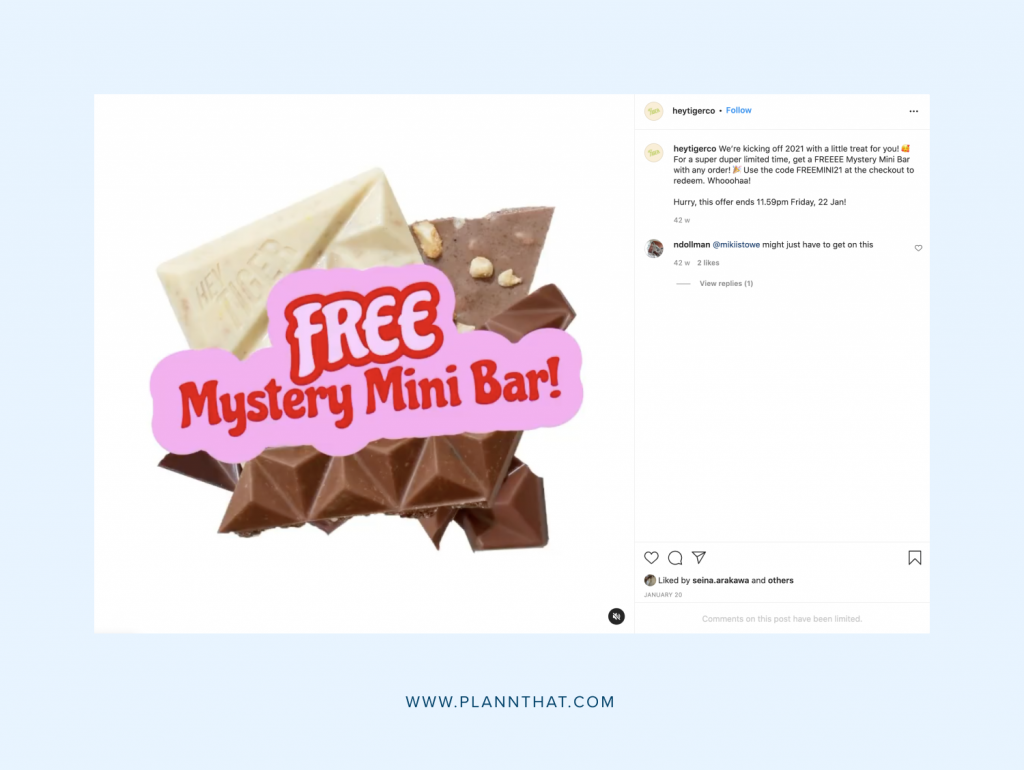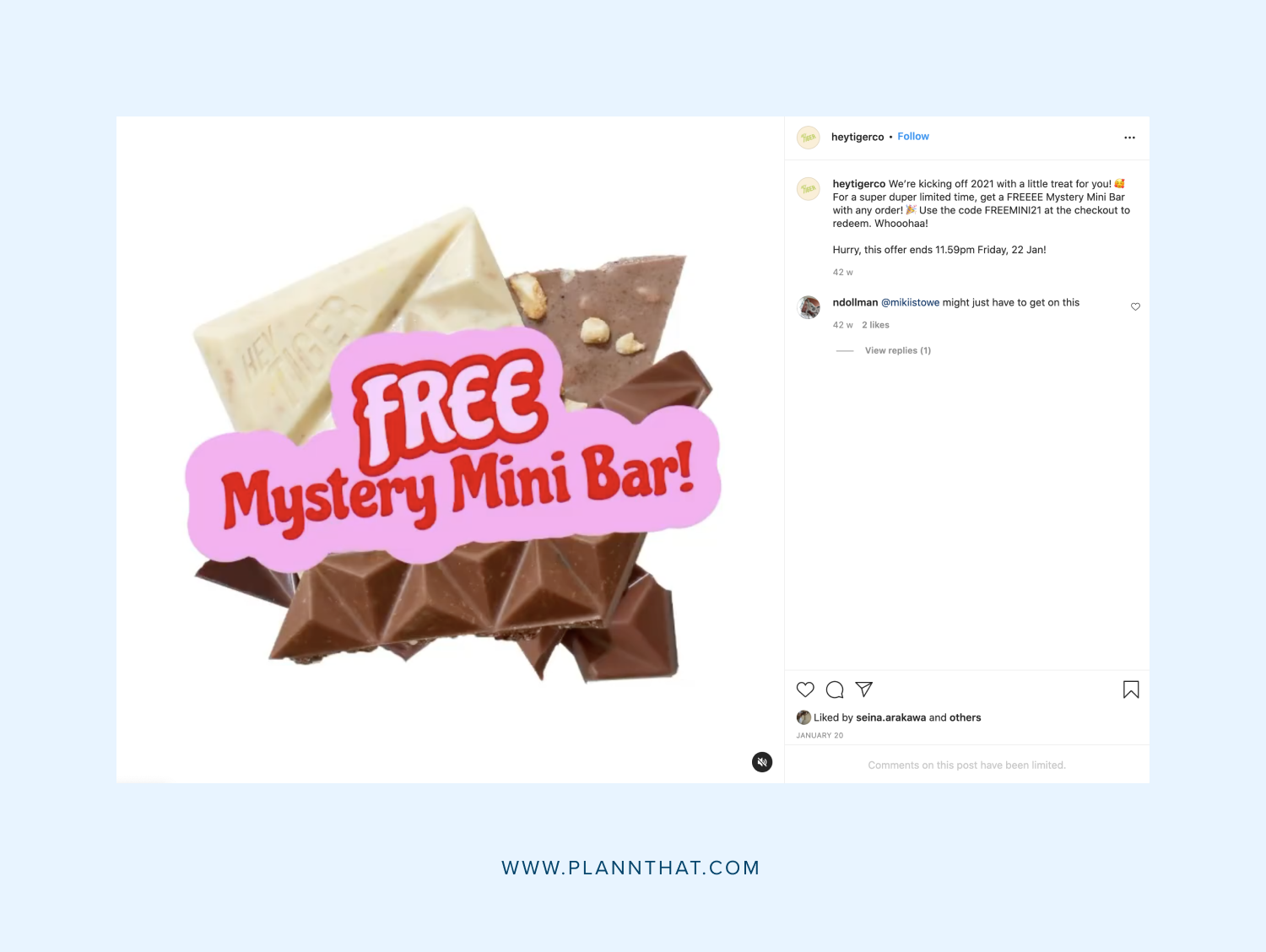 CTA Idea 6: Extend Your Sale to Cyber Monday
Not ready to let the Black Friday hype die down yet? Continue your festive season of deals into Cyber Monday.
Cyber Monday captions are a fantastic way to squeeze an extra bit of urgency out of your customers. Let your followers know there is still time to scoop up some amazing discounts before the deals are gone forever.
When crafting your call-to-action, make sure you mention this sale extension and add another layer of urgency with phrases such as, "Hurry, stock is flying out the door!" and "Get in NOW before you miss out!".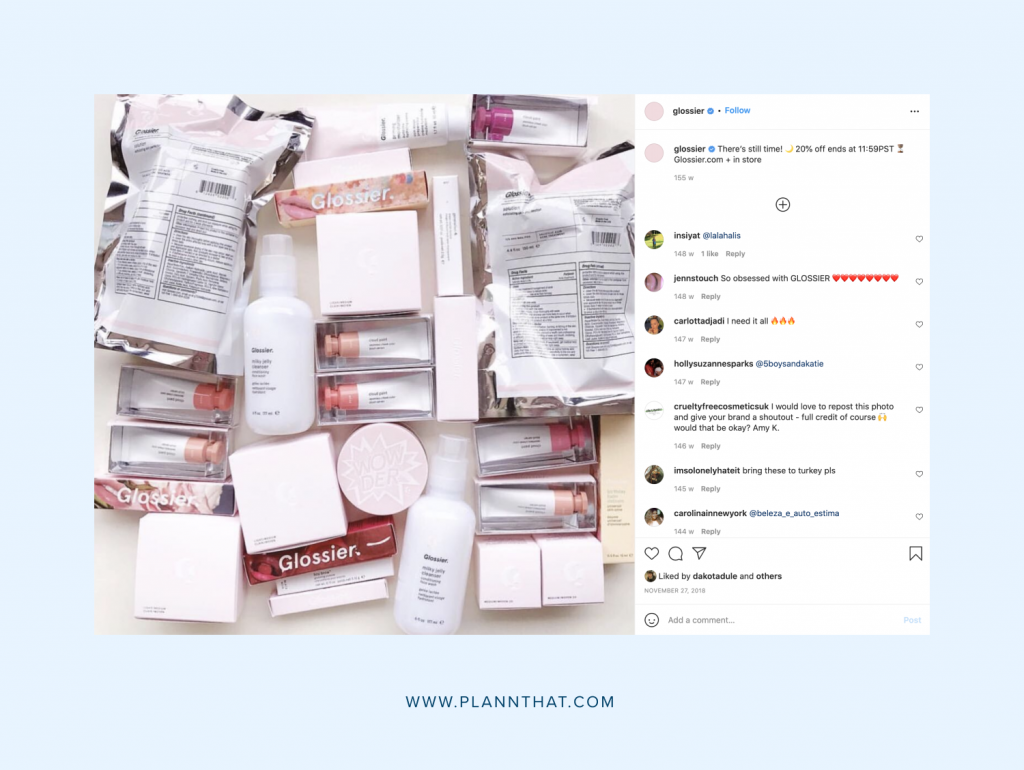 BONUS: Swipe these Black Friday Caption Starters
Need some caption inspiration to get the ball rolling? Don't worry, we've spent our fair share of time staring at our blinking cursor, too.
So, here are some tried and tested Black Friday caption starters to making this sale season your best yet:
• The countdown to Black Friday is NOW ON…
• Psssst… we've got a secret to share. Our Black Friday sale is launching on…
• Call yourself an early bird? Go on, score these amazing deals NOW!…
• Hurry, don't miss our Black Friday Sale! Ready? Here's what you won't want to miss…
• Something BIG is coming. Get ready for our Black Friday bonanza…
• Why wait until Black Friday? Access our sale early!
• Black Friday starts TODAY! New deals every week! Score up to 40% off!
• With just a few days to go until Black Friday, the countdown is well and truly on!
Schedule Your Black Friday Posts with Plann
Hopefully, the wheels are turning, and you're already crafting your Black Friday Captions with ease (you can thank us later).
But why wait until Black Friday to get your social posts sorted? With Plann's free scheduling tool, you can sign up for an account today and get on top of your content schedule with Black Friday caption prompts, copy-and-paste hashtag lists, and auto-publish your posts in your sleep.