So you're all out of content ideas and feeling uninspired. Chances are, you might be experiencing content burnout.
Don't worry: you're not alone. All creators can experience burnout, running out of fresh ideas and soon finding themselves in a creative rut. Luckily, there are plenty of things you can do to get your creativity back on track. 
While content creation burnout might not seem like a good thing, it can have benefits. Burnout offers you an opportunity to reinvent your social media strategy and start creating content you love again!
Whether you're looking for quick content ideas or keen to avoid content burnout before it strikes, the Plann team is here to help! Read on for our top tips and solutions to beat creative burnout. 
What causes content burnout?
Life is busy, especially when you're running a business! If you've been working long hours at a fast pace, you might notice yourself starting to feel uninspired. 
More often than not, content creation burnout is caused by a lack of time. As you become overwhelmed by all the tasks on your to-do list, you might start to lose focus on your marketing strategy. 
Plus, you might have overcommitted yourself when it comes to your posting frequency on social media. While posting daily Reels, TikToks and Stories can seem like a smart way to skyrocket your growth, it can leave you feeling depleted and unmotivated if you don't have the capacity to sustain it.
Tips to help you avoid creative burnout
There are many things you can do to avoid creative burnout before it strikes. 
Firstly, consider your work pace. How much are you trying to get done every day? Are you often still working through lunch, dinner, or even past your bedtime? 
Setting and maintaining a healthy work pace can help you achieve a better balance in your professional life. You'll feel better rested and less overwhelmed, and you'll be less likely to lose content inspiration. 
Another way to guard against content burnout is by working with a team. If you're all alone in the content creation trenches, it's easy to feel stressed out, so include a team in your process! 
Beyond just easing your workload, a team can help you dream up new and innovative ideas to keep your socials fresh.
Ways to restore creativity when burnout strikes
Sometimes, burnout is unavoidable. Maybe you've had a strict deadline or a new launch to manage. Perhaps you've been busy building your brand in other ways, leaving your content strategy in the dust.
When your creativity does reach an all-time low, here are five things you can try to get your content inspiration back.
1. Create a content calendar
Content calendars are a valuable resource when creating a social media marketing strategy!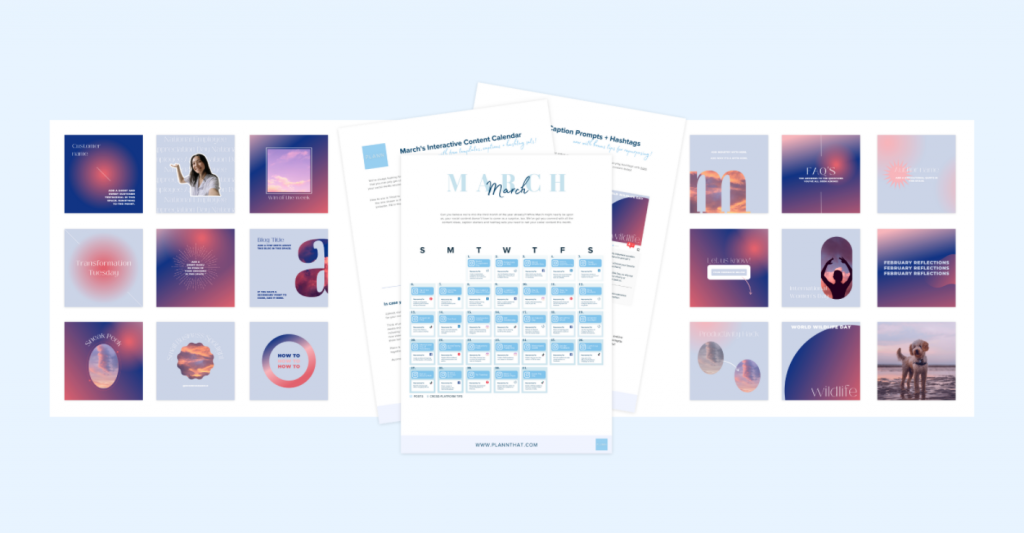 Even if you're uninspired, your content calendar can give you structure, helping you decide what to post when you're just not sure.
Use a digital content calendar (like the one available from Plann!) to map out your content ahead of time. Decide on a few evergreen topics your audience will want to hear about, and let these be your creative guide.
When creating your content calendar, it's a good idea to consider including a few key content pillars. These should be simple, brand-relevant topics or content types that help you share your message with your followers. 
2. Repurpose old content
Reduce, reuse, recycle! The circular economy applies to content creation too, so get ready to repurpose some of your best posts.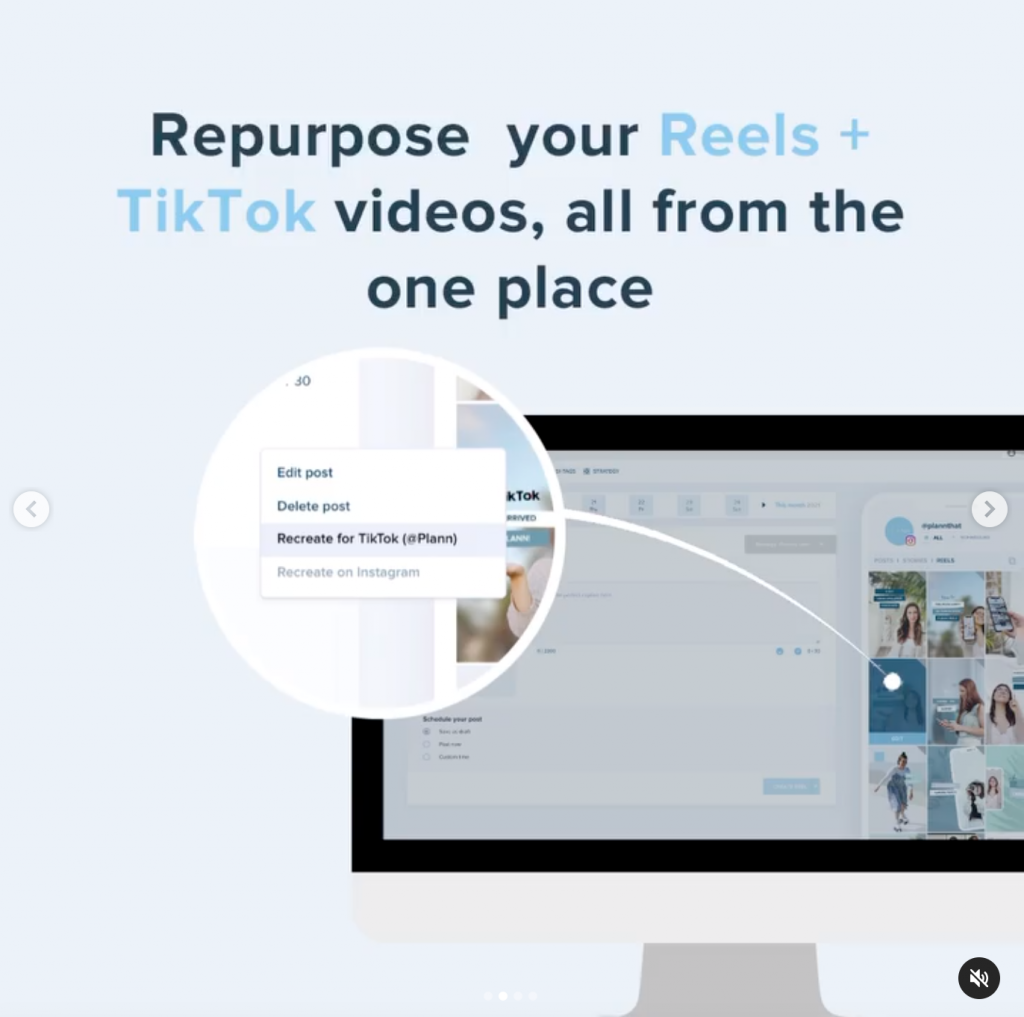 Well-performing past content can give you a good sense of how your audience engages with your content. It can also take you back to a time when you were feeling more creative! 
Scroll through your old social media posts (or archives), and look for content that resonated with your followers. 
Depending on how long it's been since you last shared your favorite posts, you can reshare content as is or use old content as inspiration for something new. It's up to you!
3. Batch your content
Some days are just more creative than others. Make the most of those days!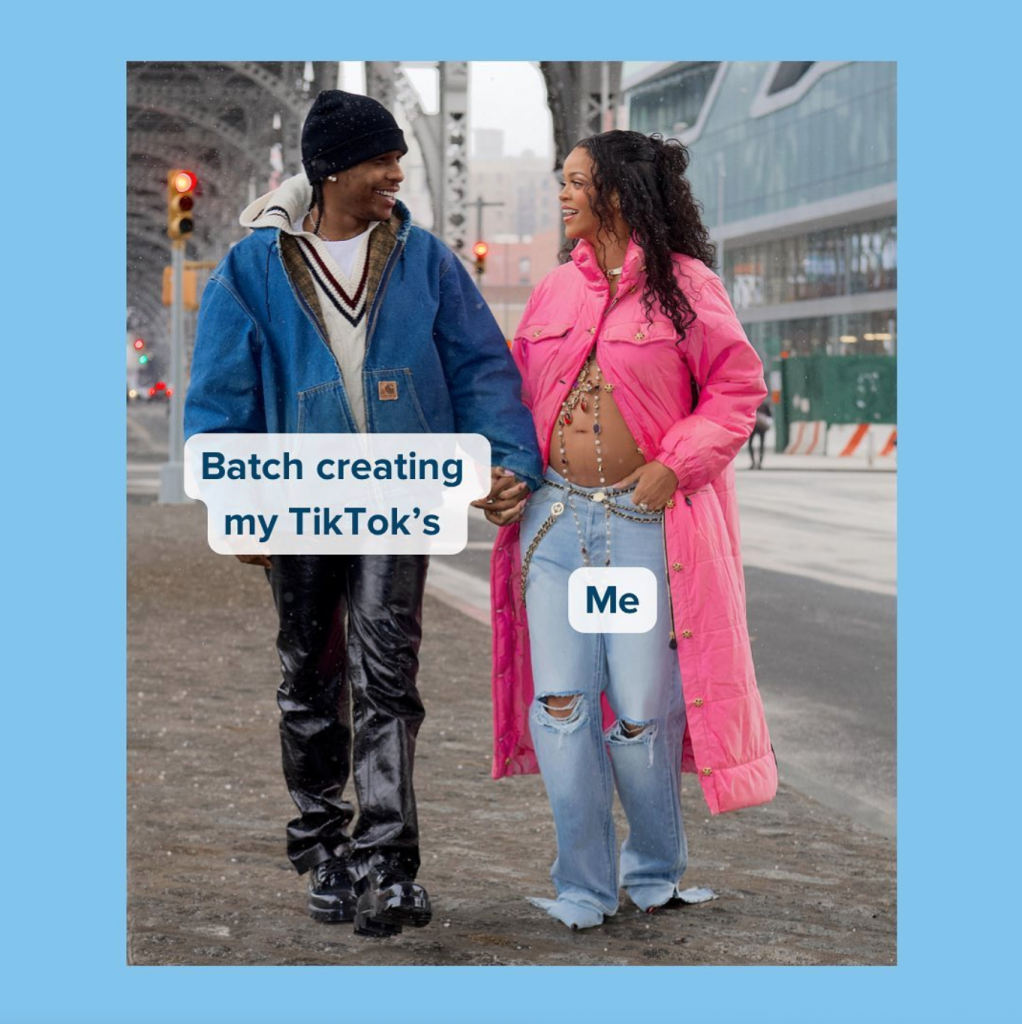 When you're busy in business, there might be days or weeks when there's just no time to create content. You might already be in a throes of burnout! 
On days when you do have time and are feeling creative, try to create content in batches. That means sourcing images, writing copy, and filming videos! Batching is a great way to speed up the content creation process.
By batching content, you can prepare for potential future burnout with a stockpile of content to rely on. You can even use an app like Plann to schedule content ahead of time, too.
4. Ask your audience
We've said it before, and we'll say it again: your audience is your greatest asset in content creation!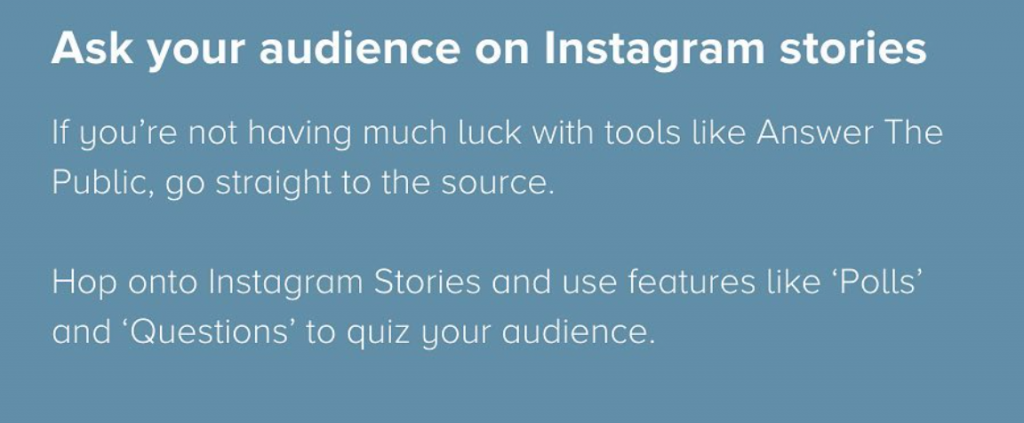 If you're burnout and uninspired, take the opportunity to ask your audience what content they want to see from you. 
Creative burnout doesn't have to be a bad thing. It can allow you to reconsider your strategies and start responding to audience interest, so make time to find out what's popular. You can use Instagram stickers and Twitter polls to gather information. 
Asking your audience's opinion is an amazing opportunity for engagement. It's also a chance to up your social media game and return to content creation with newfound enthusiasm! 
5. Seek inspiration
If you've tried everything and your creativity still hasn't recovered, it might be time to seek inspiration from someone else.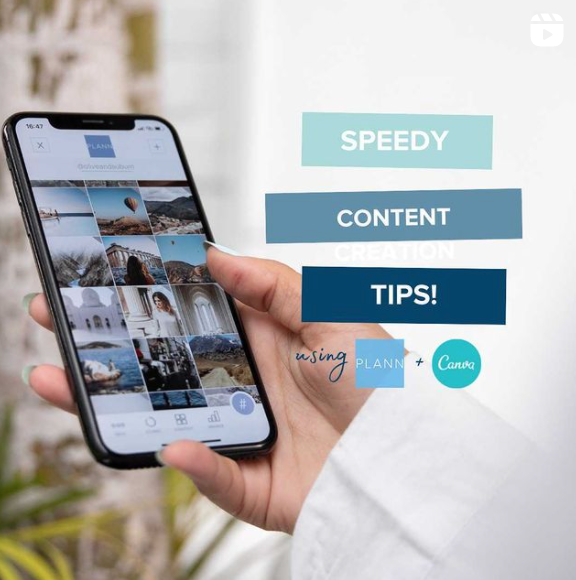 Ask your team for help and ideas. Ask your friends and family what kind of content they think you should create. Turn to Google and SEO research, and find out what people in your niche are searching for. 
Your social media scheduling app might be another great source of content inspiration. For instance, Plann members get access to regular content prompts and ideas (not to mention content performance stats and data!). 
Remember, creative burnout is a cycle. Soon, you'll be back to feeling inspired and confident about your social media content! 
Plann'ing to avoid content burnout
If you're ready to say goodbye to content burnout and hello to fresh ideas, it's time to start Plann'ing! Sign up for a free 7-day trial of Plann and get ready to skyrocket to social media success.