As we head into a shiny new year something that is probably on your mind, if you've dived headfirst into marketing strategy, is how to get followers on Instagram.
Seriously – should you buy Instagram followers for a boost?
Or, should you focus on organic content marketing strategy to get free Instagram followers?
All will be revealed below!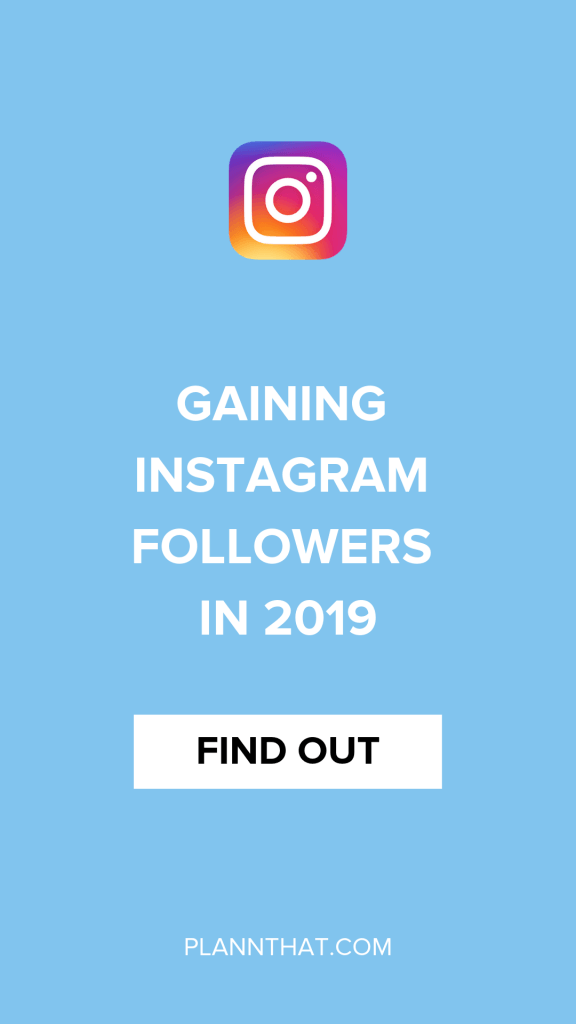 Gaining Instagram Followers
Before we dive in, just so you know, at Plann we never recommend buying Instagram followers. It's a waste of money and time!
Now that we've got that out of the way…
1. Change your hashtags
If you've been using the same hashtags for most of 2018, you can bet your bottom dollar that you've had your content shown to the same group of people for the whole time!
And while you've probably gained a good amount of followers from them, it may be time to give your hashtags a refresh.
Inside Plann desktop you'll be able to research Instagram hashtags quickly and create custom hashtag sets.
Personally, I like to organise my hashtags by the type of content I am going to share, but you can get as creative as you like!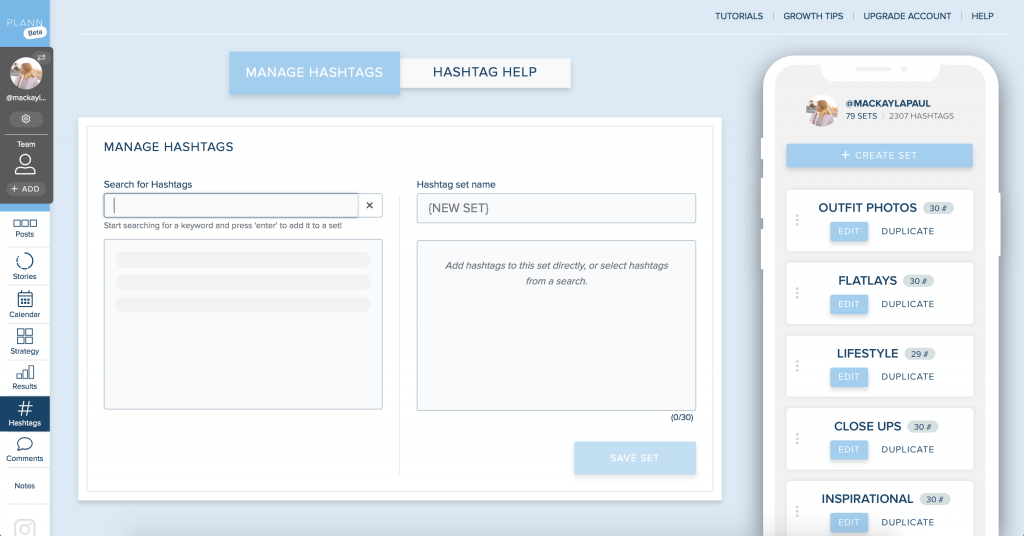 2. Swap Instagram Stories
A fantastic strategy for gaining new Instagram followers in 2019 is to focus on hosting Instagram Story takeovers.
Essentially a takeover is where you swap Instagram Stories content with an Influencer with an audience that share the same interests and demographics as your own. This is a great way to increase brand awareness and you can even swap stories with fellow businesses!
One important thing that you should definitely prepare before you start reaching out to others to swap Instagram Stories is a set of Instagram Stories Takeover guidelines.
It can be as simple as a one-page PDF, covering off a few points such as:
How many pieces of stories content you'd like in one full-length story

What tone of voice is appropriate for your audience (i.e. is swearing okay?)

Whether your audience prefer video or graphic content (Plann can tell you this!)

How to send the stories content to you (i.e. Google Drive folder sharing)
3. Create Shareable Content
A strategy that has served us well in growing the Plann Instagram account this past year is creating shareable content, and that strategy is only going to become more popular!
I'm sure you've seen it in action yourself – someone posts a branded meme or relatable quote and floods of people start tagging their friends and sharing it to their story.
It's a fantastic way to increase brand awareness and gain Instagram followers organically!
View this post on Instagram
Have you ever thought about putting together a video that acts as a 'Instagram account trailer' or 'teaser' video, that showcases your awesome content and unique personality?
I've seen this a few times now and I am confident that this will become a more common strategy amongst lifestyle bloggers coming into 2019!
Basically, these teaser videos (vertical videos for stories, freeform videos for newsfeed ads) are designed to pique the interest of potential Instagram followers and encourage them to check out the advertiser's account.
It's likely that when setting up these ads to gain Instagram followers they have chosen to target a lookalike audience or are even retargeting people who have visited the blogger's website.
This type of advertising could also work for businesses and brands, however, you would need to focus your teaser trailer on your awesome products and how you share discounts and host giveaways through your Instagram account.
5. Host a Giveaway
In the past we've shared our thoughts on loop giveaways (nope nope nope!) but even more interesting than that, we've brought in an actual competition marketing expert who has worked with big brands like Doritos and even supermarket chains to put together jaw-dropping, results-driven campaigns.
Remember to only host giveaways a maximum of every second month, otherwise, your audience are going to get too used to you giving away products and services for free – they won't want to pay full price anymore! Same goes for discounts and flash sales.
6. Add Value with Instagram Stories
There's an incredible marketer who I follow on Instagram, but I actually spend most of my time watching her stories! She delivers consistent value and entertainment, and because of that I often share her work with friends and fellow marketers.
With Instagram Stories now having over 400 million daily active users, it's absolutely the right time to jump on board the wagon and start creating quality content in this format.
Not sure where to get started? Here are some Instagram Stories tips for you.
Of course, there are many different strategies that you could try this year to increase your Instagram following and smash your marketing goals.
So give them all a good go! Why not?
Oh, and while you're in the spirit of giving new things a try, why not sign up for Plann on desktop and see what you think of our unique features like organized media collections and a massive free stock image library?