The oh-so lovely day of the year has arrived – Valentine's Day!
If you haven't got plans yet but know you need to whip up something a bit special, we've got a few date ideas up our sleeves that are sure to WOW the traveller, the adventurer, the foodie or even the home-loving hermit among us.
Ready to get your romance on? Well, slip on a silky nightgown and let's dive into this bubble bath of a blog!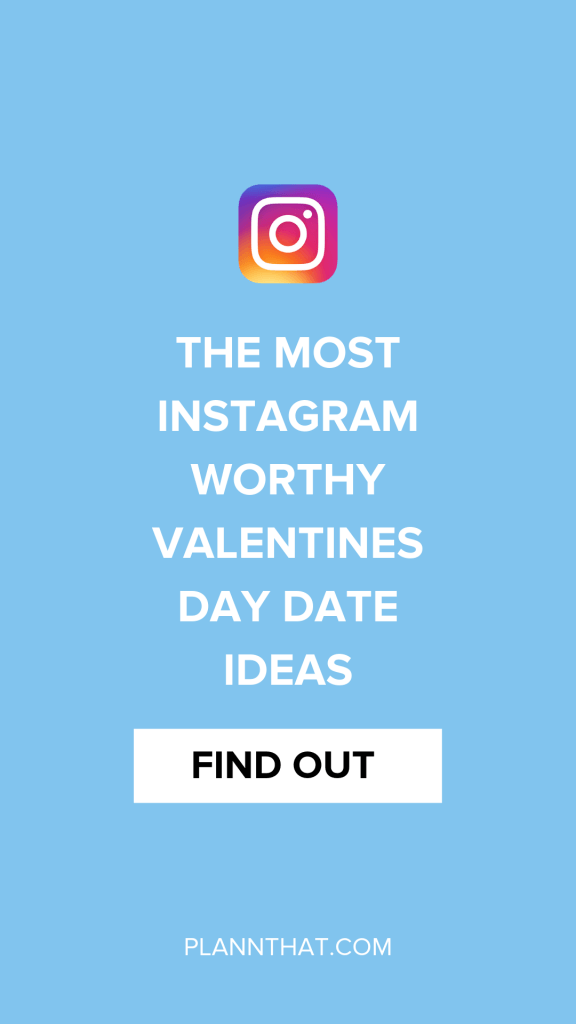 .
BORA BORA
Yeah, it might be a *wee* bit far away but Bora Bora is the ultimate travel destination for a romantic few nights (or a whole dang week!) away from home. Seriously, can I go there right now?
At the Pearl Beach resort you'll enjoy Instagrammable views and the bluest of blue seas! Catch a flight to Bora Bora for a truly spectacular Valentine's Day weekend getaway.
View this post on Instagram
NEVADA
Oh America, I do love you!
Do you feel like a trip to Nevada for Valentine's Day? Well well well, the oh-so fancy pants Peppermill Resort Spa is sure to wow your partner.
Seriously, check out the extravagant pool area on their Instagram… woah.
Don't forget to pack your swimmers!!
View this post on Instagram
A ROMANTIC PICNIC
If you're thinking about a stay-cation this Valentine's Day but want to do something a little bit spesh, why not try putting together a romantic picnic in your local park?
Get there an hour before your loved one arrives and set up an area with a blanket, pillows, fairy lights, nibbles and champagne. Romance level 1000.
View this post on Instagram
LAKE COMO
Maybe you're on a thin ice for forgetting to take the garbage out two weeks in a row.
Or maybe you're just the best partner on earth and you are gearing up to take your lover on the trip of a lifetime.
Head on over to Lake Como to the Grand Hotel Tremezzo for Valentine's Day and dress to impress – pack some bath bombs to really make the most out of the bath!
View this post on Instagram
LADUREE PARIS
Ah, the city of romance… Paris!
Bring your appetite along for the journey, there are plenty of delicious macarons, hot drinks and cakes galore to enjoy this Valentine's Day.
Oh, and there's also L'aduree stores across the globe so if you don't want to travel too far find one closer to you.
Warning: these treats can be gulped down fast, they're the best. Pace yourself!
View this post on Instagram
NYC
Timeless style, vintage decor and the city that never sleeps. Why not make your Valentine's Day getaway to the High Line Hotel.
Seriously Instagram-worthy rooms are sure to impress even the most picky of peeps.
View this post on Instagram
SKY BIKING IN BALI
Are you a bit adventurous? Looking for something fun and romantic?
Why not try sky biking in bali? It is pretty flipp'n cool.
I mean, I wouldn't do it because… well… it looks a bit scary too?! But I am SURE you'll love it.
Don't forget to take a snap for Instagram!
View this post on Instagram
MELBOURNE
If Australia is your dream destination (we don't blame you) then the Langham Melbourne is a must!
This luxurious hotel have some absolutely ah-mazing offers for Valentine's Day that are sure to wow and leave you feeling like royalty.
You'll be sippin' champagne in your room in no time. Scroll Instagram in style!
View this post on Instagram


There you have it lovebirds, the most Instagrammable spots across the world and even a few ideas for how you can woo your loved one this Valentines.
Need some tips about something else… maybe… Instagram? Well then, stick around because we share three new blog posts per week that are sure to light up your life.
But seriously, enjoy that champagne!!