After years of watching our community grow their social media accounts, we've redesigned our flagship app to make sure navigating Plann wasn't something that gets in the way of your success.

Not only have we had a make-over, our Plann app has been re-built from scratch with brand new technology that we know will make your experience faster, sleeker and easier.

OoOo, fancy!
What is the biggest change?
Your Plann workspace where you plan your Instagram grid has had a makeover.

It still has all the colors and features you love but completely optimized for your workflow,
you'll find:

1. Tabs to make managing the work you've drafted vs. scheduled easier to find.
2. View your entire month in a new calendar view
3. Being able to select multiple images to delete, or bulk delete content.
4. Toggle between your Grid view and Stories view faster
5. Stay up to date with new features and great new ways to use Plann from the menu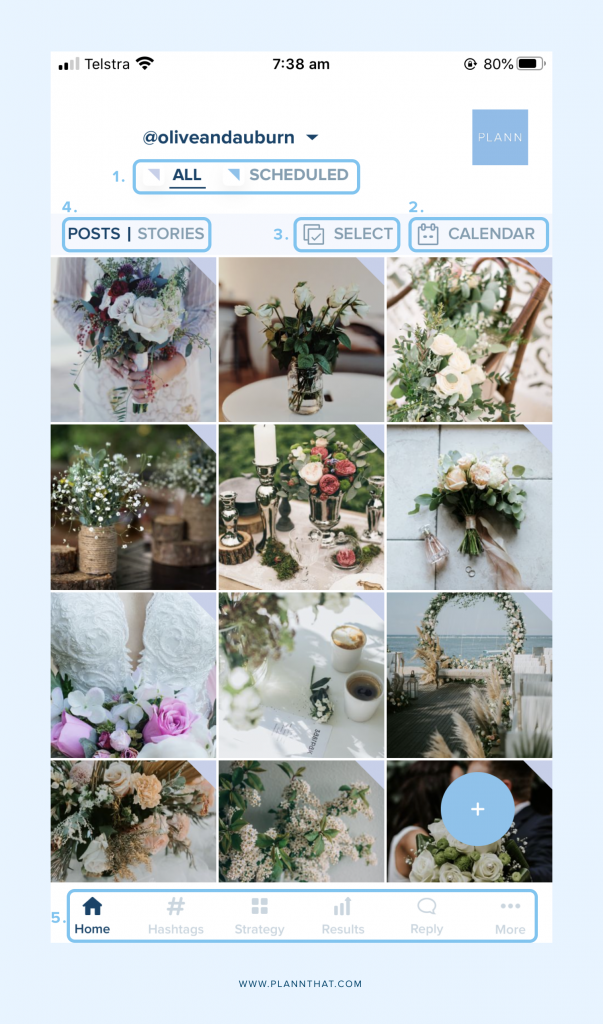 New! Calendar View
See your entire month planned out in one easy view!

Spot which days you've got heaps of grid posts scheduled and might be a little light on stories.
We love giving you more visibility and control over your online profile.



New! Create Multi-Stories Posts
Sharing your Stories on Instagram 
are rarely ever limited to one post, whether you're sharing behind the scenes footage or a sharing your new product to build your email list, stories are normally built over a number of frames.

It didn't feel right that your Plann was limited to one item when you Plann'd out your future stories.
You can now use Plann to create an entire set of stories so you can see the WHOLE story before it goes out!


New! Stock Images and Videos
If you run out of social media content or are not sure what to post next, you can now add media from 3 of the worlds largest stock image and video stock image libraries from right inside the Plann App.

Our partnerships with Pexels, Unsplash, and Pixabay mean you can access millions of free images (and videos!) for your grid or stories to make sure you never run out of things to post!




New! Offline Mode!
Plann while you're out of service!

Although features are limited while we're rolling out our first version of offline mode, you can still reach for your phone when you're not in service. You'll be able to upload content and drag and drop your tiles around while working offline, or in airplane mode.

This also means when airplane travel opens back up you'll be able to sit contently and plan your Instagram while you've got a glass of bubbles and watching a movie from the seat in front!

Please note: If you are sharing your Plann with team members and making edits while offline, your posts will be overridden by the person who made the most recent changes.



New! Canva Stories App Integration

There's nothing worse than feeling like your stories don't fit the feel of your brand, or that you're not posting anything at all because you're worried about the quality of posts.

We've added a seamless Canva Stories App integration to the new Plann so that as you're scheduling and planning out your stories, you can quickly duck into Canva and create something wonderful.

Simply publish them back into Plann and schedule them for when you're ready to show them off.

The best news – is that creating stories with Canva (and Plann!) is completely free.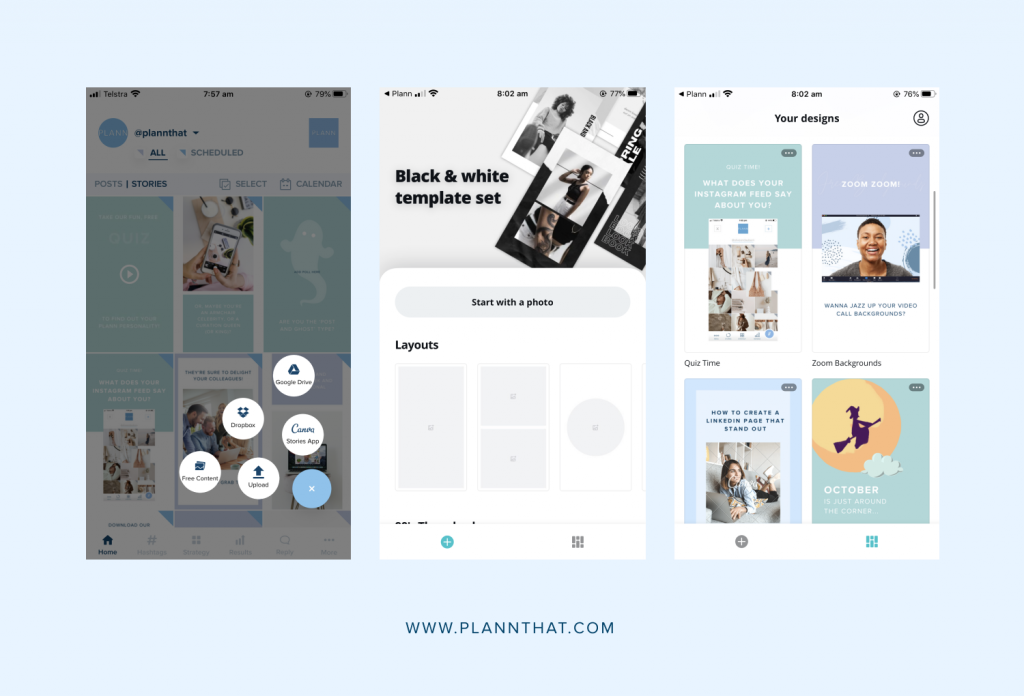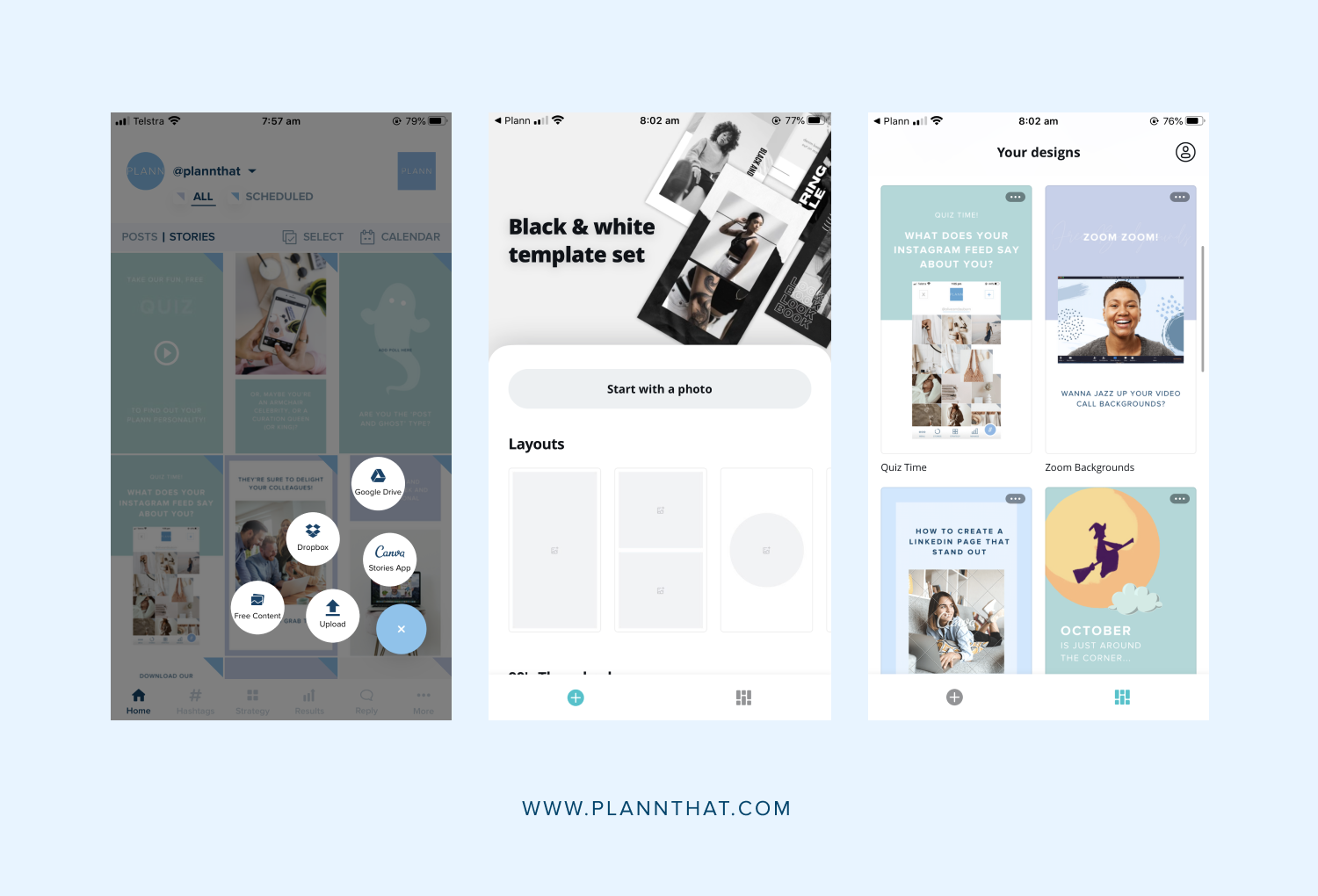 Does the New Plann App Sync to Plann Desktop?
Absolutely! 

As long as you're signed into both the Plann app and Plann Desktop platforms with the same login method, we'll know it's you and can connect the two together.

And…YES! There's MORE coming!
Love the Plann Team xx