We all know that social media is a goldmine for connecting people, building brands, attracting more clients and achieving better business success. 
Instagram is at the forefront of this change. With new features and platform updates constantly being rolled out, it's no wonder the app has over 500 million people active daily. So with all these fantastic features and a whole lot of passion, how can you utilise Instagram to boost your business in 2022?
 We sit down with Instagram guru Mo Muir from The Insta Glow Club, who takes us on her journey of building an Instagram empire, connecting with clients worldwide and levelling up her life. And with Plann as her back pocket wing-woman, here's how she's helping her clients and business scale up in 2022 and beyond.
Leveraging Instagram to launch a thriving online business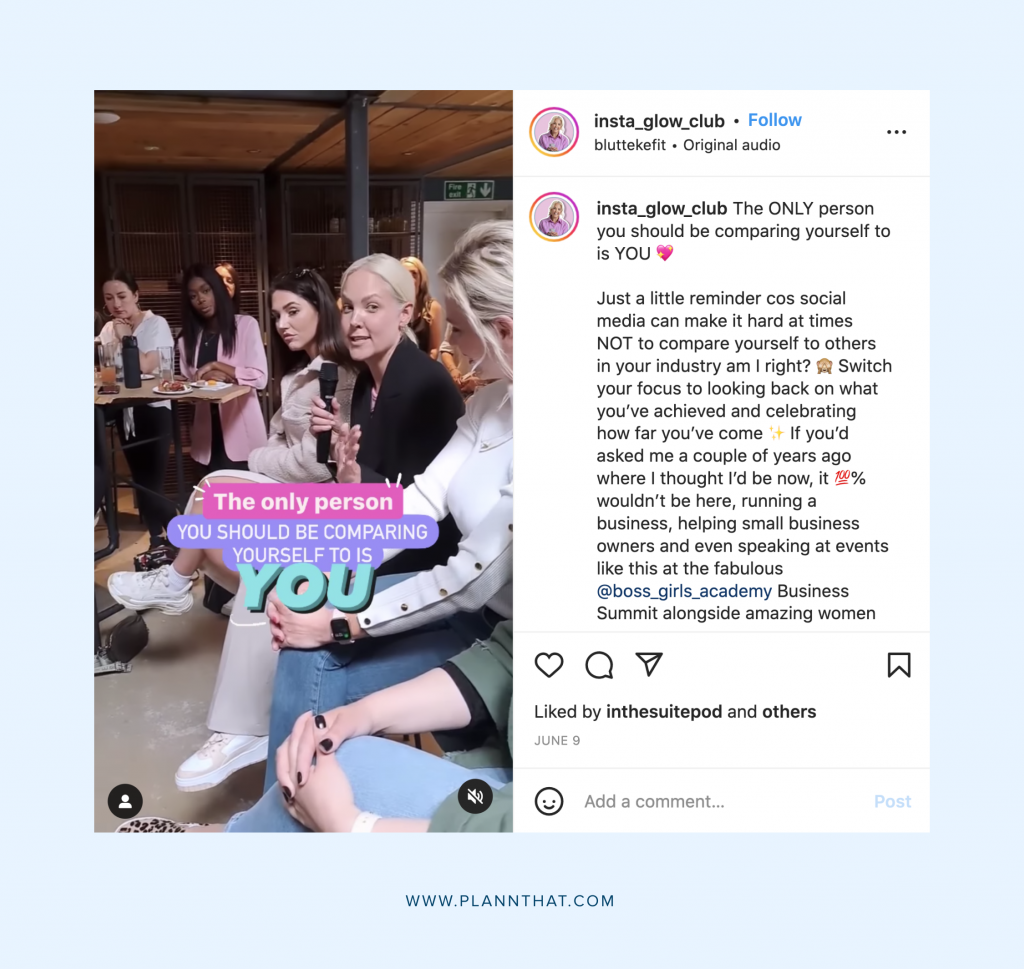 "When I started my business (The Insta Glow Club) in 2020, I focused on using Instagram to share my industry knowledge, advice and tips with others and engage with local businesses. It also allowed me to bring people along with me on my journey, connect with me and feel part of my brand. 
 I quickly grew a small but engaged following and started to book clients, and it wasn't long before I became fully booked, which was fantastic. Alongside word of mouth, Instagram has been such a powerful tool for me in building my business, but it has also been great for meeting like-minded business owners and learning from them." 
Helping other businesses grow with Instagram marketing 
"I love that social media provides small business owners with a fast and affordable platform to market their business and reach potentially millions of new clients and customers. If used strategically, it can help businesses build awareness, community and, of course, sales! 
 I work in socials every day and have seen just how effective it can be for any industry when used correctly. From a personal point of view, I LOVE social media as a way to shop (I love finding new and unique small businesses on Instagram) and also as a place to find inspiration for travel, fashion and recipes."
Building a community through social media is key to long-term success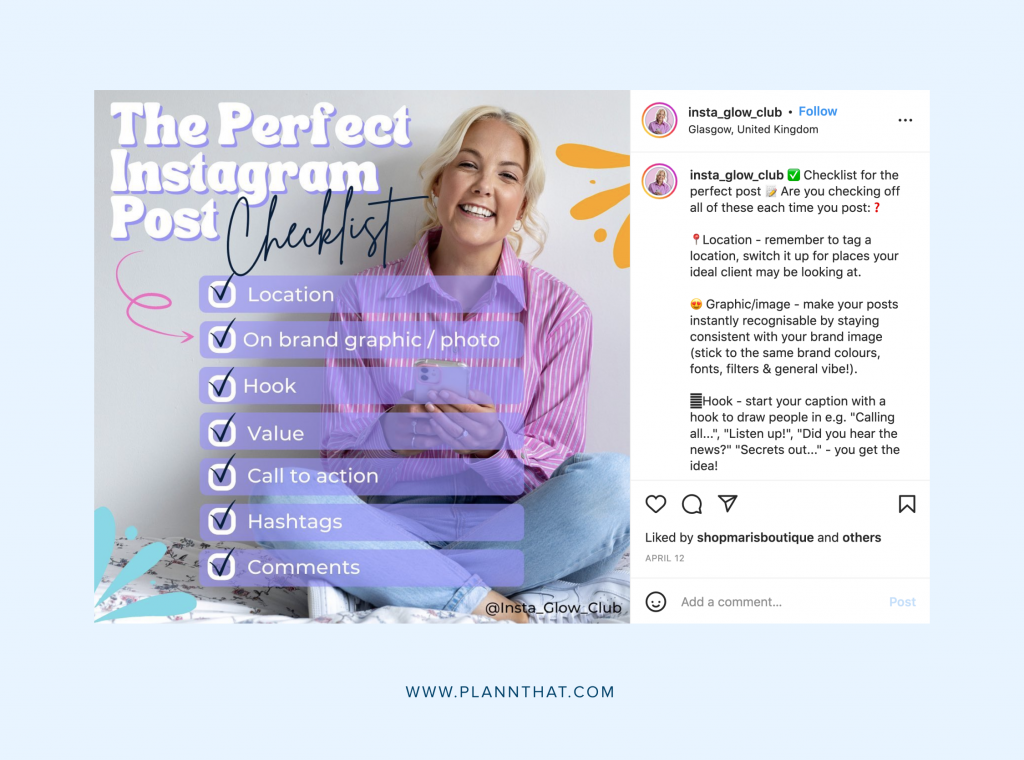 "Instagram has helped massively. I cannot stress enough the importance of building a community on social media. Building a community helps to grow your account and increase sales, but it also lets you meet like-minded people and business owners, collaborate with others and even make friends! 
 It really has been instrumental to the success of my business (and my clients!), and I couldn't have done it without the support and encouragement from some of the people I have met through my online community."
Life before and after Plann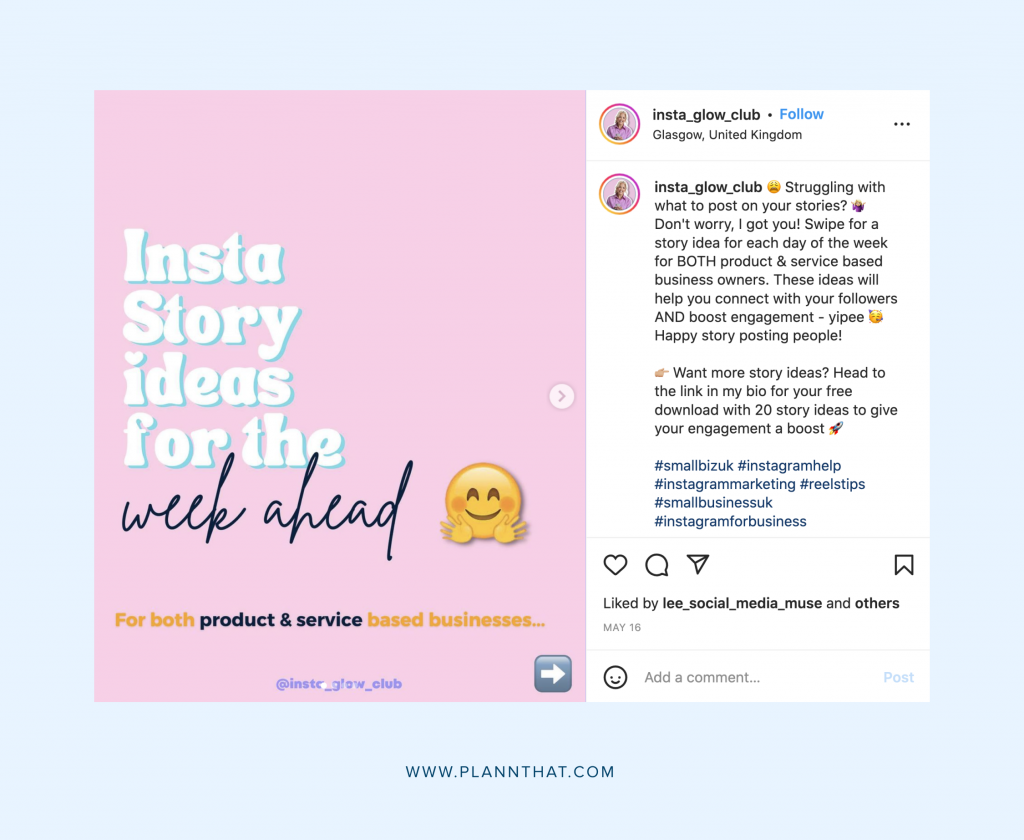 "As soon as I started using Plann, I noticed I had more time on my hands and felt a lot more organised. I also like an aesthetic feed, so I loved that I could see and plan out my Instagram feed (and that of my clients). As a social media manager, it has become my business bestie!
 Life pre-scheduling and auto-posting was all-consuming and overwhelming! I manage multiple social media accounts for businesses, so juggling manually posting at optimised times for all accounts was stressful. Scheduling has allowed me to be organised and freed up a lot of time."
And Mo's favorite Plann feature?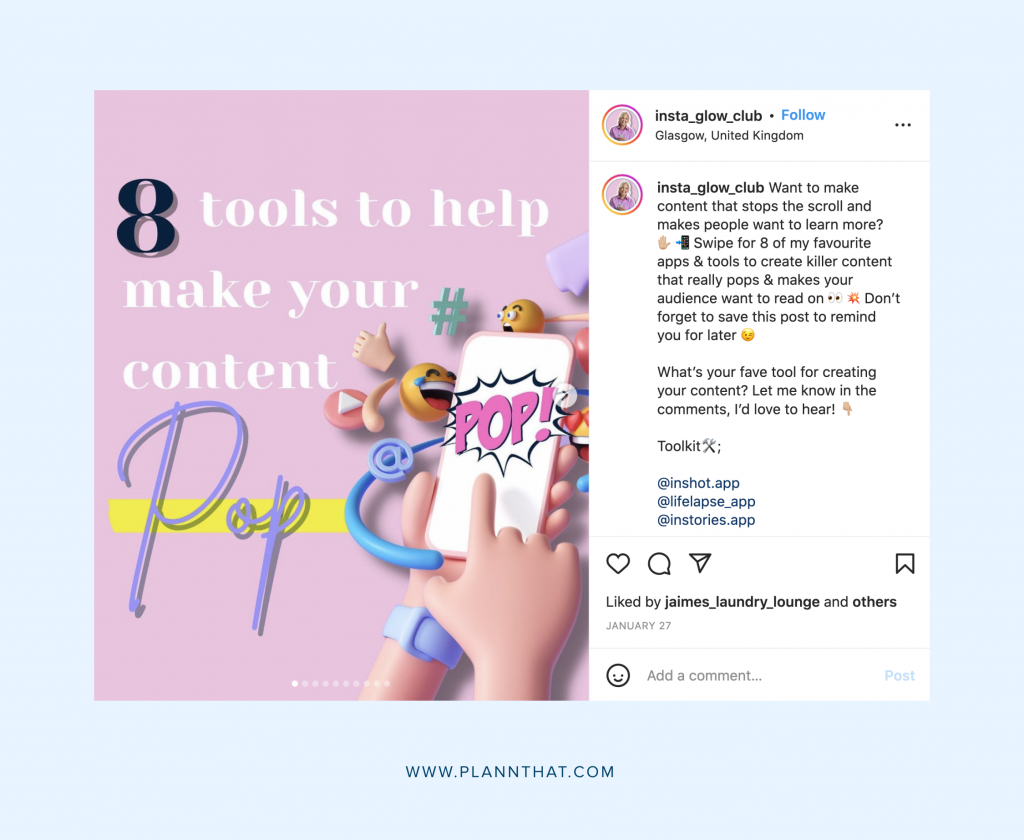 "Where to start?! I, of course, use the scheduling and auto-posting features (so glad we can now even auto-post carousels!), but I love that you can recreate posts for other platforms too. 
Most of my clients have Instagram, Facebook and LinkedIn, and some even have TikTok and Pinterest, so the fact I can schedule posts across all platforms makes life an awful lot easier for me. I also love that you can create and save hashtag sets and that Plann even has groups of "suggested" hashtags (thank you, guys!).
It has also helped my clients and me massively. In particular, providing optimized times to post and monthly analytics reports have been instrumental in helping me plan content and strategy for my clients."
How to build an aesthetic yet successful brand
"Build a brand aesthetic that reflects your personality but appeals to your target market. Once you have branding in place that you love, be consistent with using it across your content. Stick to the same key brand fonts, colours and filters so that your audience learns what to expect from you and recognises you straight away."   
Top tips for brands looking to succeed on social media in 2022
"Create short-form video content. Reels and TikToks have been the biggest game-changers on socials in recent years and are the best way to be discovered by new people and show off another side of your business. Plus, users love consuming them, and this isn't going to change anytime soon, so if you haven't jumped on the Reels or TikTok bandwagon yet, now is the time! 
 The great thing about this type of video content is that it doesn't have to be super sleek or professional. People want to see raw and authentic videos that allow them to get to know you, your business and your industry, so there's no need to spend hours creating the perfect video or investing in expensive equipment. 
Just get your phone out, make sure you have some good lighting and start!"
What's next for The Insta Glow Club?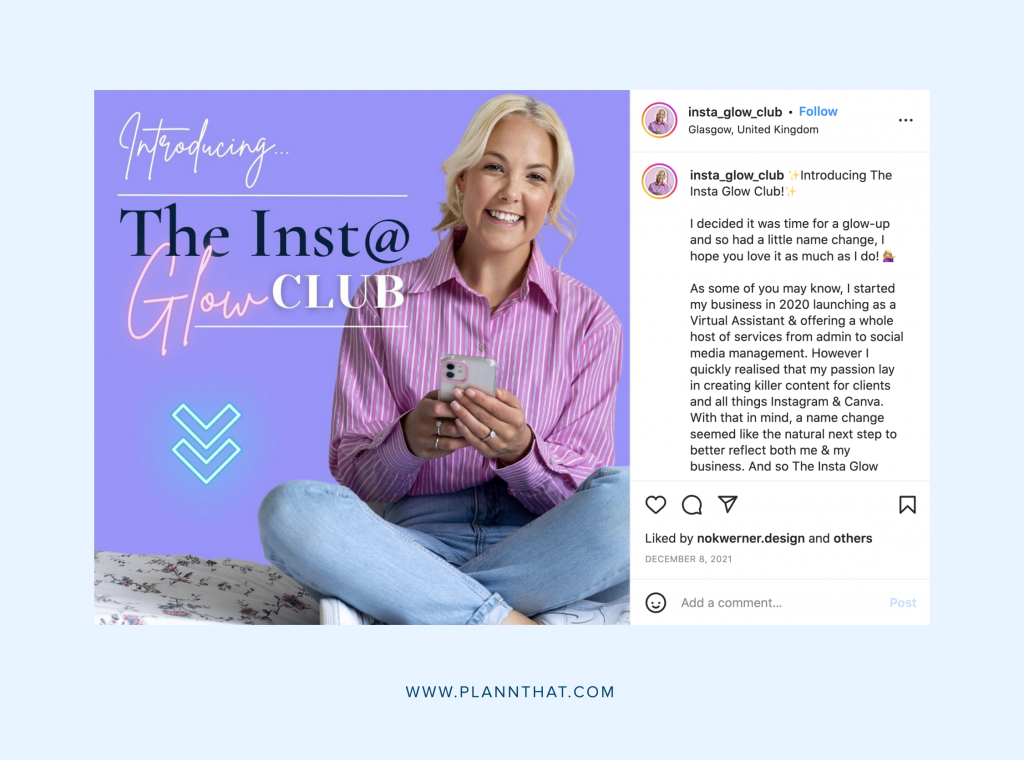 "Lots of exciting things are in the pipeline for me! Alongside my regular social media management and 1-1 coaching services, I am also in the middle of creating a Reels course and a new website to help launch my Canva Templates shop.
 I am also in the early stages of launching a podcast with my business bestie, which will focus on social media and marketing advice for solopreneurs and small business owners. Busy times ahead!"
Ready to supercharge your success on social media?
Looking for an all-in-one content creation suite that allows you to manage your social media channels effortlessly? From mapping out your strategy and designing your graphics to saving plug-and-play hashtag sets, you'll find everything you need inside Plann. 
Go on, and redeem your 7-day free trial of Plann Plus. If you don't like it, keep using Plann for free!