Baby, you're a firework…
It's time to let your (brand) colors show… and let your social content light up the night (and day!) like the 4th of July.
Okay, so those might not be the exact lyrics… but this July, it's all about dazzling your audience by showing the whole, REAL you online. And, our July content calendar has all the prompts, captions, and templates to help you step into that power and show up consistently and confidently.
Plus, we're always looking for fun new ways to supersize the monthly content calendars you guys know and love. That's why we're excited to announce that you now get daily caption generators for every day of the month, alongside our daily Canva templates! They're designed to give you an idea of how you might bring your captions to life based on the prompts in our calendar. Pair them with our professionally designed graphic templates and targeted hashtags, and you've almost got your monthly content done for you!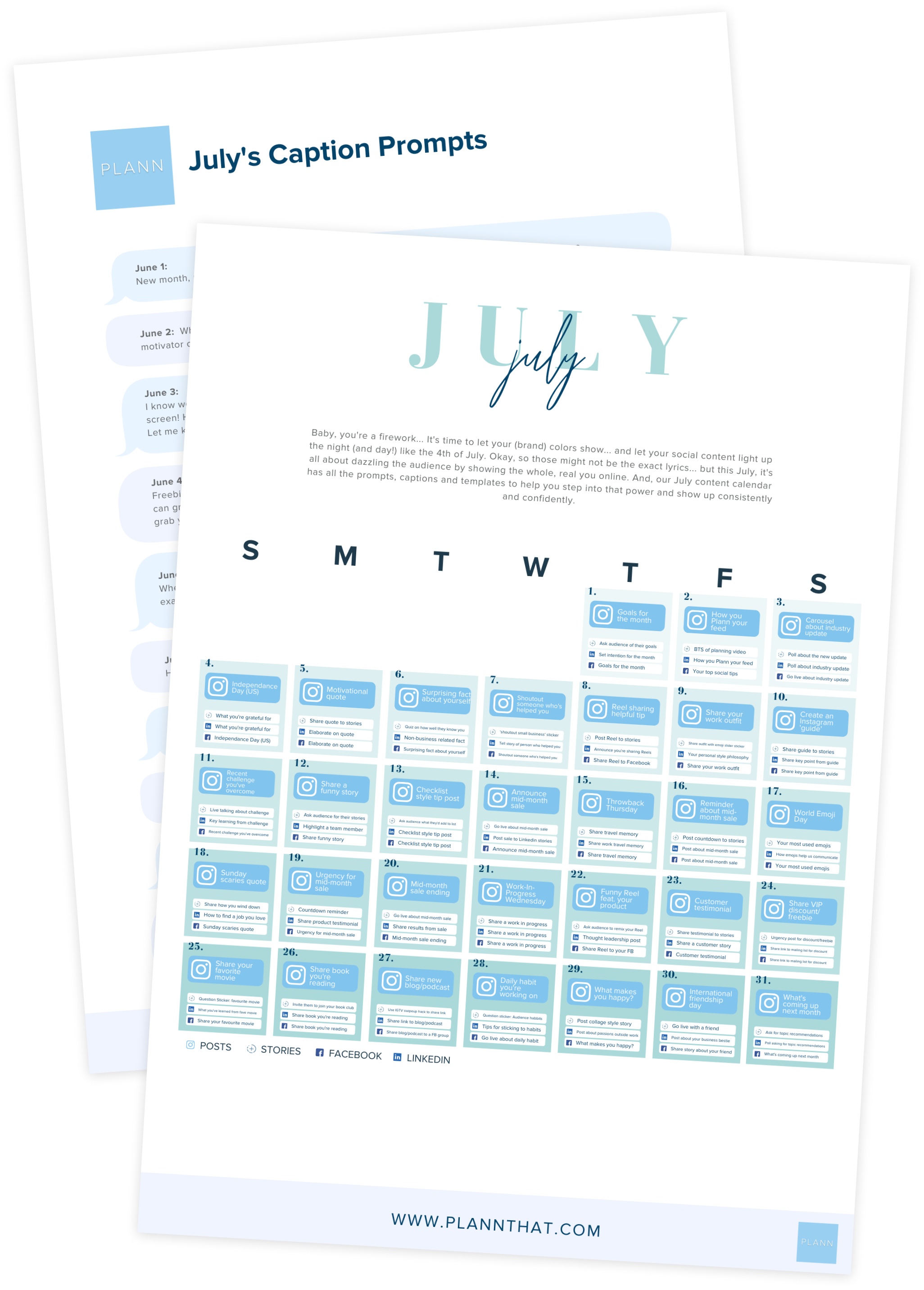 How to use the content calendar:
Head to the final page in our content calendar PDF to find the caption generators, and match up the date with the one shown in the calendar. Fill in the blanks with your content, then head into Plann to pair it with an image or graphic and schedule it!