Creating a Facebook Business Page gives you the opportunity for your business to be discovered by more than two billion monthly active users. Yep. Two billion.
Already, over 60 million businesses are using the platform to promote their products or services, boost their recognition, and connect with current and potential customers.
If you're a bit baffled about how to get more of those all-important and elusive Facebook page likes, we're sharing 8 sure fire ways with you below.
Post engaging content.
Let's face it. If you're creating interesting content that meets a need of your audience, your posts will get more likes, comments and shares. This is the not-so-secret sauce of keeping your current audience engaged but also increasing your organic reach.
Utilise Facebook Insights.
Which does your audience prefer? Images, text-only or videos? If you're not sure, check out your Facebook Insights on a regular basis to see what's working (and what isn't) and share more of the content that's getting the highest engagement and reach.
Create your own infographics.
Infographics are a great way to share easy to digest info and they're also one of the most shared types of images on Facebook. You can create one in minutes with Canva's easy (free!) online tool. (https://www.canva.com/create/infographics/)
Run contests.
Who doesn't like a good ol' fashioned contest? Requiring people to like your page is a quick way to boost your numbers. Be sure to spread the word on your email list, website and other social media channels.
Pop a strategic 'Like us on Facebook' link on your confirmation of purchase page.
If a customer has just bought a product from you that they're excited about, they're more likely to follow the prompt to like your Facebook page. 
Include like and share buttons on your blog posts.
This is a no-brainer but when people click these, it magically appears in their friend's feeds, which increases your page's visibility.
Create a consistent posting schedule.
Just like the 'gram, you need to post consistently to your Facebook page to keep your audience interested and in the front of their minds.
Engage with other pages in your niche.
Don't be afraid to put yourself out there and start discussions on other people's pages to boost your visibility.
Do you have any tried and tested tricks that you use to grow your page's likes? Head on over to our Facebook page and let us know what they are! (https://www.facebook.com/plannthat)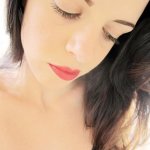 Blog Written by Hannah Smith

Hannah is part of the Marketing team at Plann. Her obsession with copywriting, photography and social media has led her to create content for various brands.
When she's not behind the lens or her computer, you can probably find her enjoying a glass of red at her home away from home, Sri Lanka.
Follow @hannah.marion on Instagram to see more of her work!