This year, it's predicted that Black Friday will reach $158 billion in total sales. Not only that, in a survey of nearly over 3000 US citizens, 76% of them plan to do some serious shopping for deals in the coming months. Yas!
On a global level, Adobe's 2022 Holiday Shopping Forecast predicts online sales to go up 2.8%, reaching $34.8 billion, overall. It also indicates that shopping will continue to stretch out through November and December, so the time to prepare for holiday sales happens as early as mid-late October.
So, what does this mean for you and your business? Given the opportunities for big sales, it's important to know how you can make your brand and products stand out from the crowd, and come up with a strong sales pitch. This is the time to leverage your marketing efforts to maximize potential sales, even before the holiday season.
Are you ready? Let's check out these top 5 done-for-you content tips!
1. Black Friday Sales Blueprint
Black Friday and Cyber Weekend offer a unique sales opportunity for your audience, they're primed and ready to buy! It's important to showcase your exclusive promotions, establish a sense of urgency and get them excited to open their wallet!
To help plan out your strategy for success, use our done-for-you Content Prompts to help you organize your posts, visually check how they look and feel, plus plan ahead of time. We've already got some special Cyber Weekend, Black Friday and Seasonal Holiday prompts ready to use!
These will help you think about how you can get your customers excited throughout your campaign by letting them know which things will be on sale, and posting content and stories with a countdown, contest, spoilers, sneak previews and more.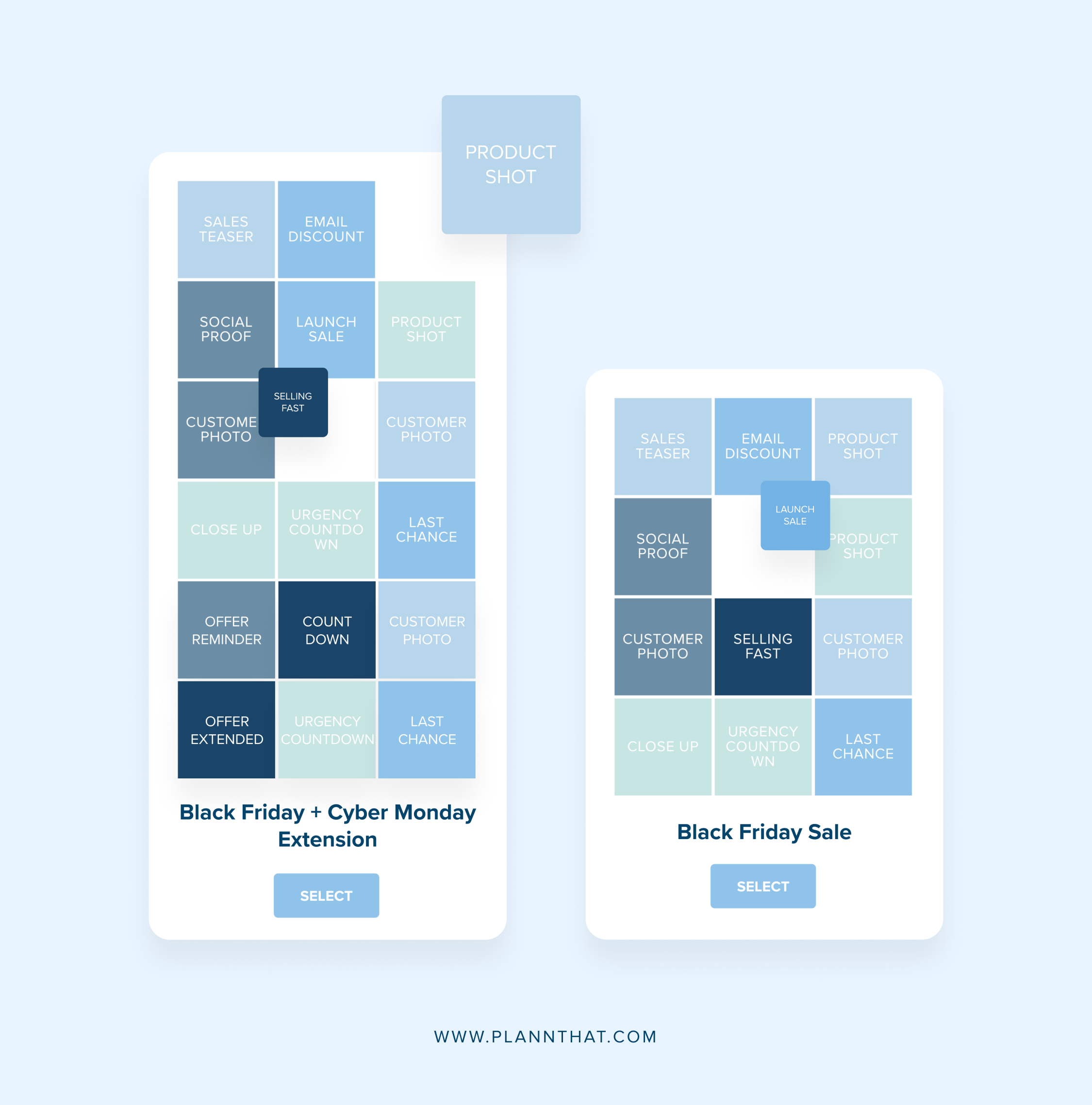 You can also check out our free done-for-you guide on creating a sales campaign, with 10 simple strategies you can use to turn your social media channels into selling machines and skyrocket sales!
2. Ready Made Content to kick start your social posts
When it comes to the shopping season, you also want to make sure the content you're posting resonates with your customers and showcases your product. It's important to keep in mind that your customers will be bombarded with Cyber weekend and Black Friday sales across socials, so let's get creative!
Within our Social Starters, you'll find a bunch of pre-written captions in the Run a Sale category. They're ready to use and personalize and you can simply drag and drop to your grid for selling success. Yes, you'll be creating posts in minutes!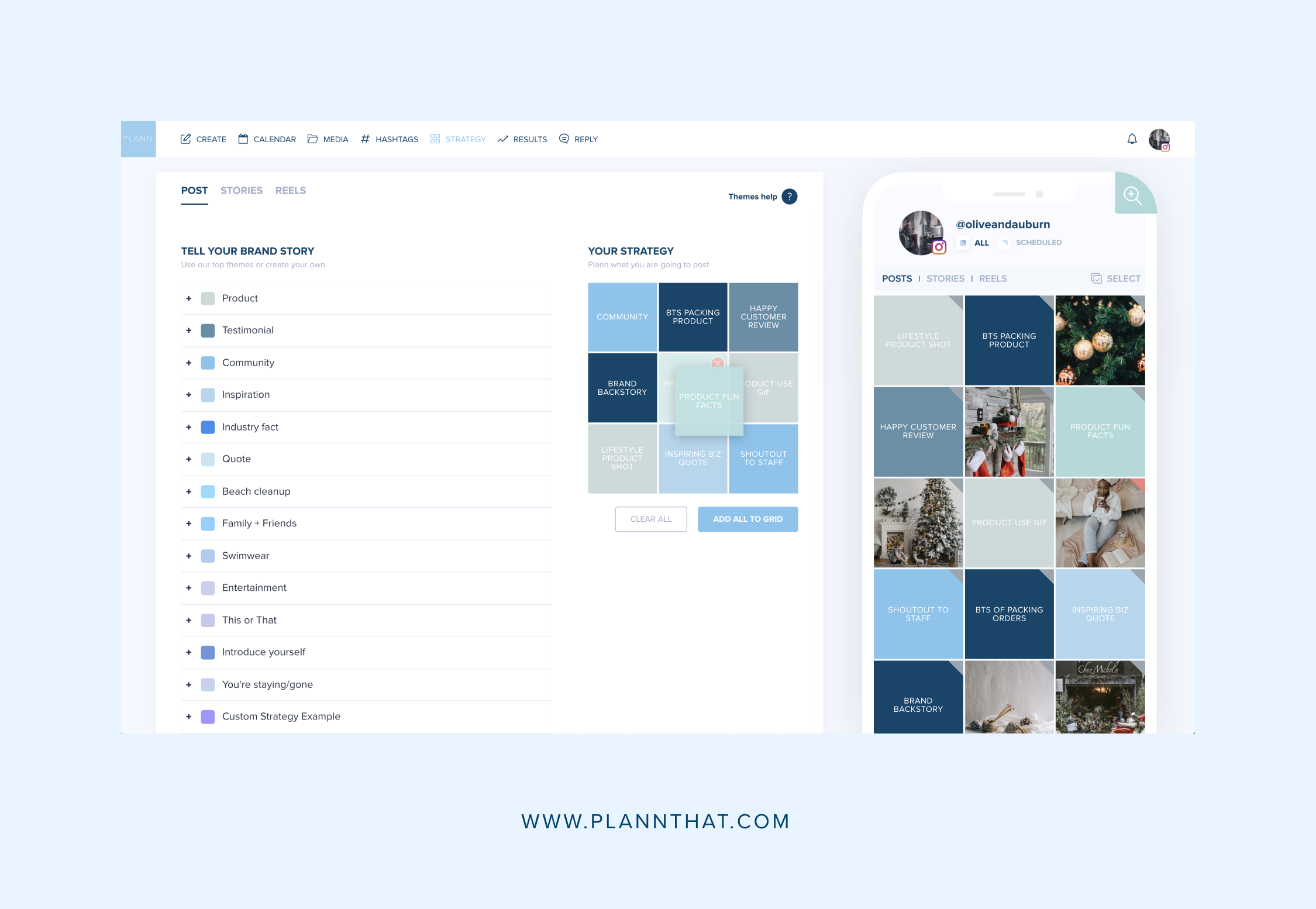 If you're short on high-quality imagery, use Plann's Inspiration Gallery to find a handpicked selection of royalty free images and videos. Skip ahead to our Black Friday gallery and you'll find scroll-stopping content to add to your social campaign.
You can also check out our free done-for-you guide on social media ideas and our out of the box growth strategies to shake up your posts and test strategies to increase sales.
3. Top Hashtags = More Sales
It's important to make sure any content you post around the Cyber Weekend and Black Friday uses the right hashtags – these are hashtags that perform well and are trending – this means more social media users will come across your products organically.
Applying the right hashtags means that customers are more likely to find your product and if you can align your hashtags with top trends and searches during that time – #blackfridaydeals, #blackfridayshopping, #cybermondayspecial etc – then you can jump on the sales bandwagon and benefit from the added exposure.
We've put together done-for-you Suggested Hashtags Sets specifically for Cyber Weekend and Black Friday, so you can add these to your posts and access all the top, trending and most popular hashtags during this sales season!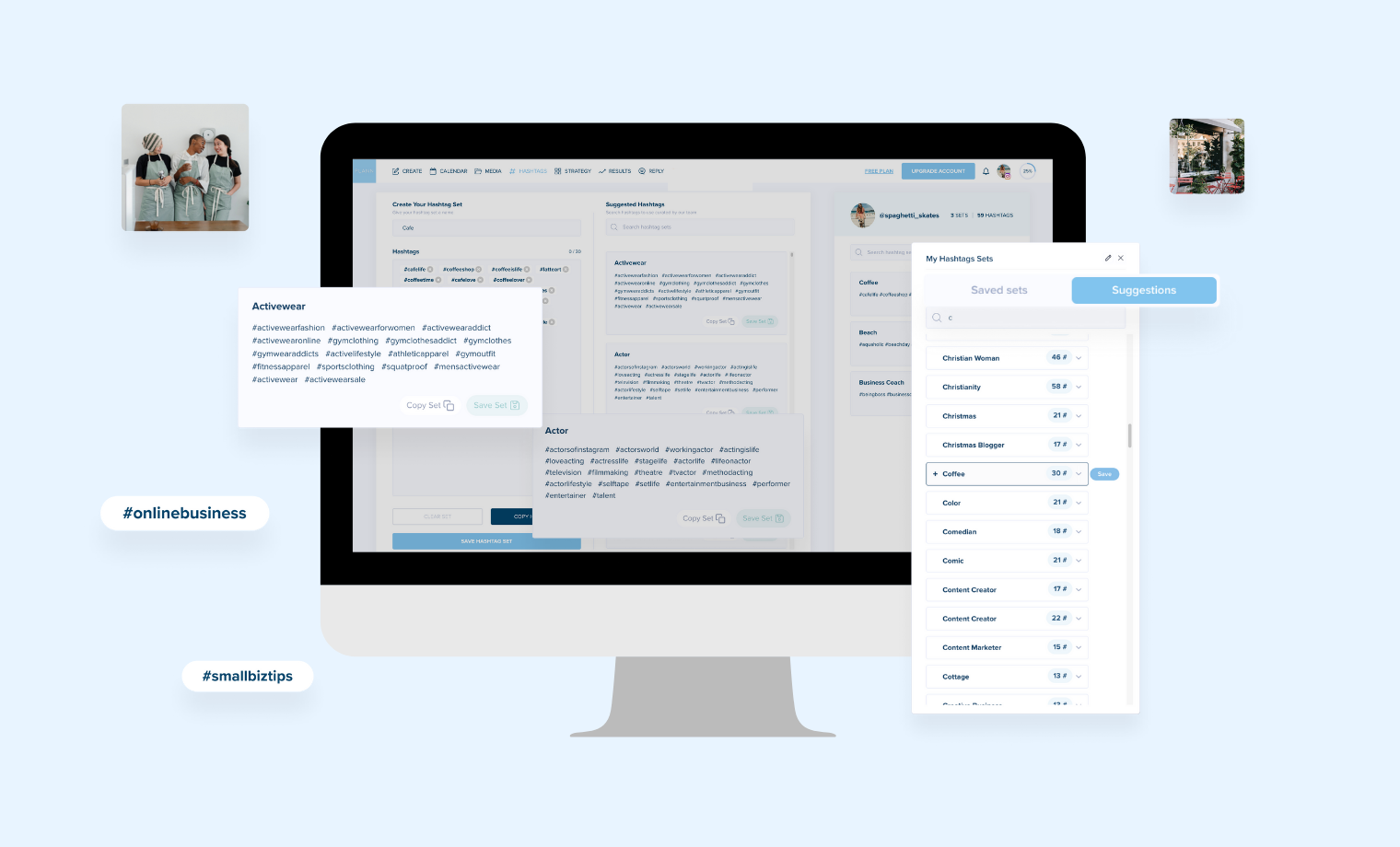 Don't forget to accompany your sales hashtags with industry and product specific hashtags – all of which you can find in Plann within a click of a button! You can also use our Ultimate Hashtag Cheatsheet to know where to find the best ones, and unpack everything you need to know!
4. Scheduling for Success
Now you're ready to schedule and auto-post your content! This means you'll have a done-for-you system that automatically publishes over this sales period and you won't need to worry about it again. Huzzah!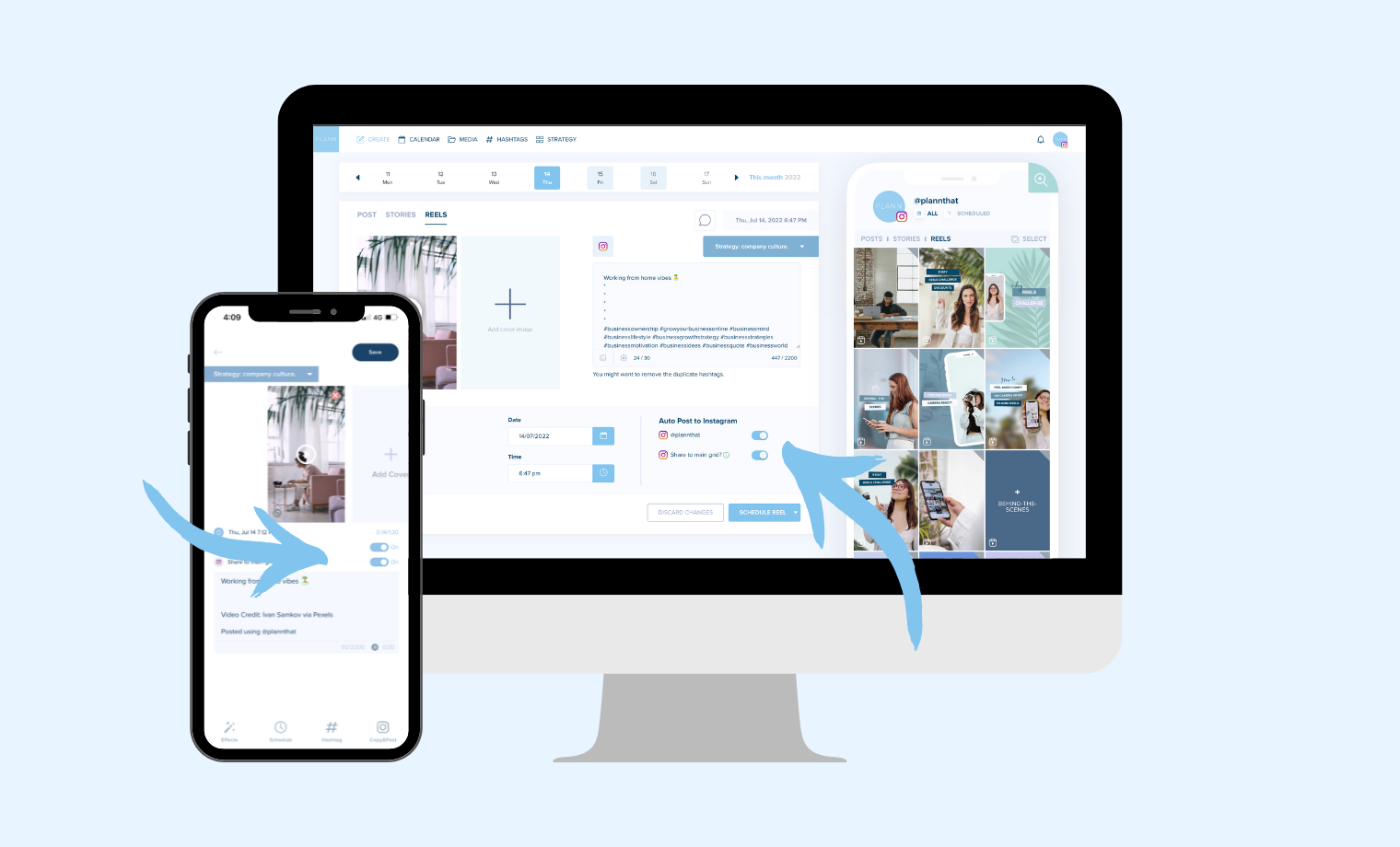 You can start scheduling your content by clicking on your individual posts that you've mapped out, updating their captions and choosing the specific time you want them to be posted!
The golden hours of ecommerce are said to be between 7pm and 11pm PST – where consumers will spend $2.6 billion of 26% of the day's total revenue, with a spend per minute surpassing $12m during the peak on 8pm-9pm PST
The beauty of scheduling and auto-posting posts means you can deliver your content when your audience is online PLUS you'll have more time to get packing all of those orders!
5. Review the good, the bad and the ugly
One last step! Now that your orders are in the hands of the delivery man, dive into your Plann's Instagram Analytics and see what worked or didn't work. The key to growing your audience and business faster is to better understand your analytics, including top performing posts, top performing palettes, best time to posts and top hashtags, so you can deliver more of that content gold.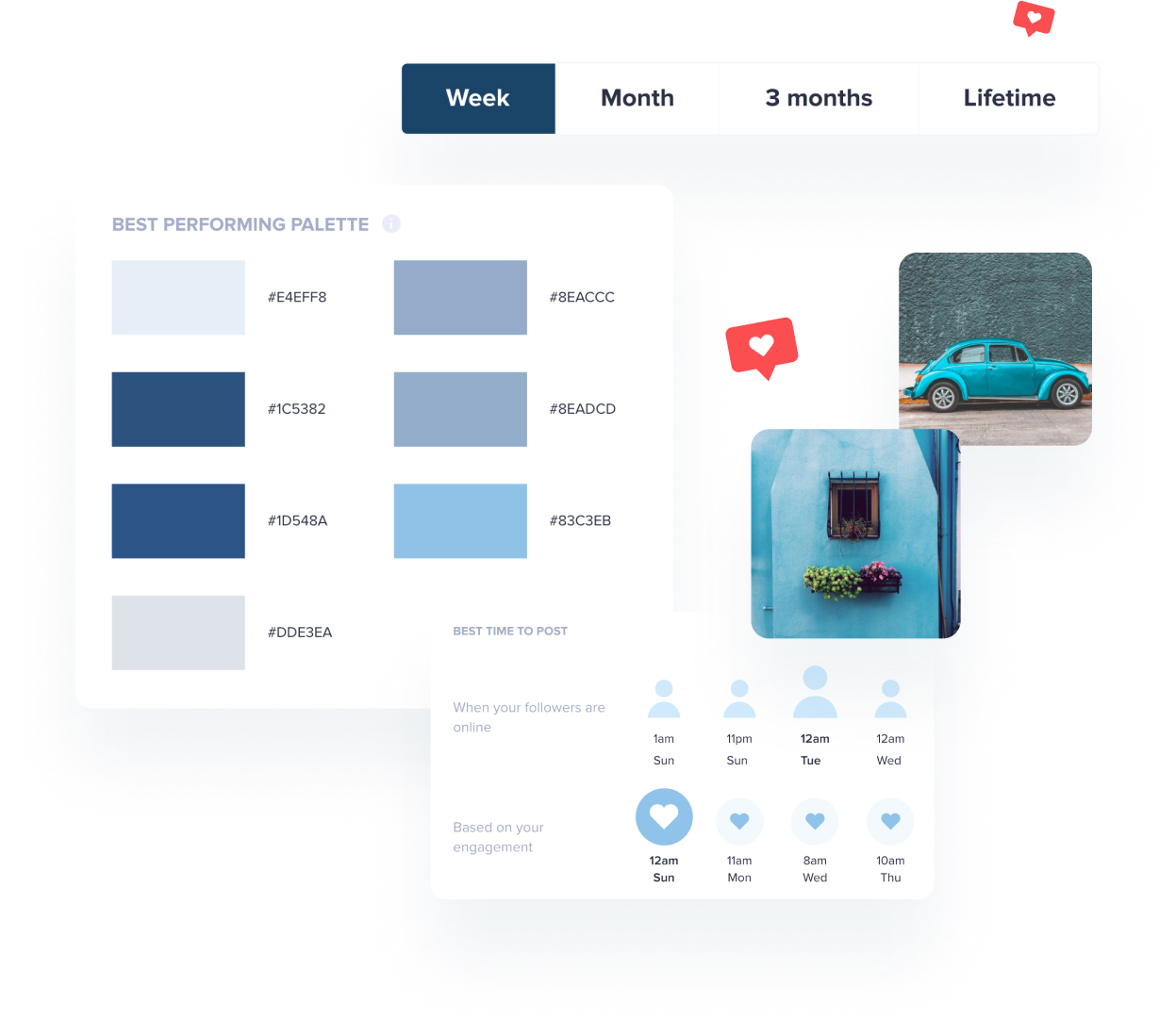 You'll get free market insights by capitalizing on a time where your audience is likely to be more engaged with brands and businesses following big sales!You can also get a done-for-you plan on how to create an epic social media report, so that you can continue to understand, iterate and improve the performance of your content year by year, and with every sales season!
And Keep the Good Vibes Going
Now that you've got your strategy sorted, you're posting consistently AND you've attracted a whole new online community, what's next?
Don't stop at Black Friday sales! Continue posting that juicy content to keep your audience engaged with stories, giveaways and exclusive discounts.
Making your content interactive is also a great way to engage with customers and ask them which products they want to see discounted in future.
That's it folks! Happy selling for Cyber Weekend, Black Friday and beyond!
Plann for Success
Ready to get started? Go on, redeem your 7-day free trial of Plann Pro. If you don't like it, you can keep using Plann for free.