If you've consumed social media content before, there's no doubt you would have come across the phrase "click the link in bio".
This catchy call to action (CTA) is used by content creators and businesses alike and can be a handy way to drive Instagram visitors to your website.
But is your Instagram link in bio really pulling its weight? Fear not, we've created your ultimate guide to how to pick the best link in bio tools for Instagram. Keep reading to discover how to get the most out of your link in bio and four must-have features to look for in a link in bio tool.
What is a link in bio tool?
As the name suggests, the term 'link in bio' refers to a single clickable URL link that is visible within the bio of a profile.
Since platforms like Instagram limit the number of clickable links that can be added to your bio, it can be challenging to keep up with updating your links or sharing multiple things at once. That's where 'link in bio' tools come in.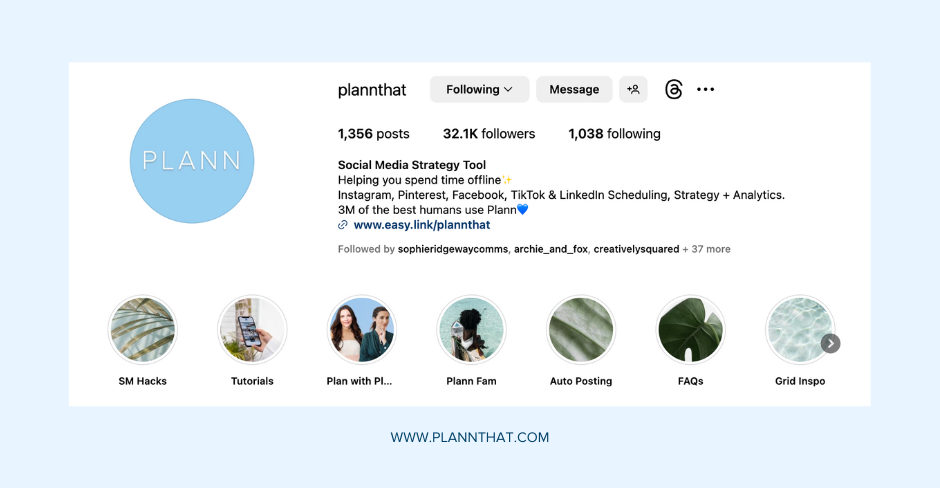 A link in bio tool is a service or platform that allows users to create a single link that leads to a landing page showcasing a collection of links.
With a link in bio landing page, you can create a micro website or centralized hub for all your important links. From your website to your latest blog post and even a flash sale, using a link in bio landing page ensures you can help Instagram profile visitors discover your most important content.
Why do brands and businesses need to be using a link in bio tool on Instagram?
Acting as a mini-landing page, using a link in bio tool on Instagram is your ticket to boosting website traffic from social media.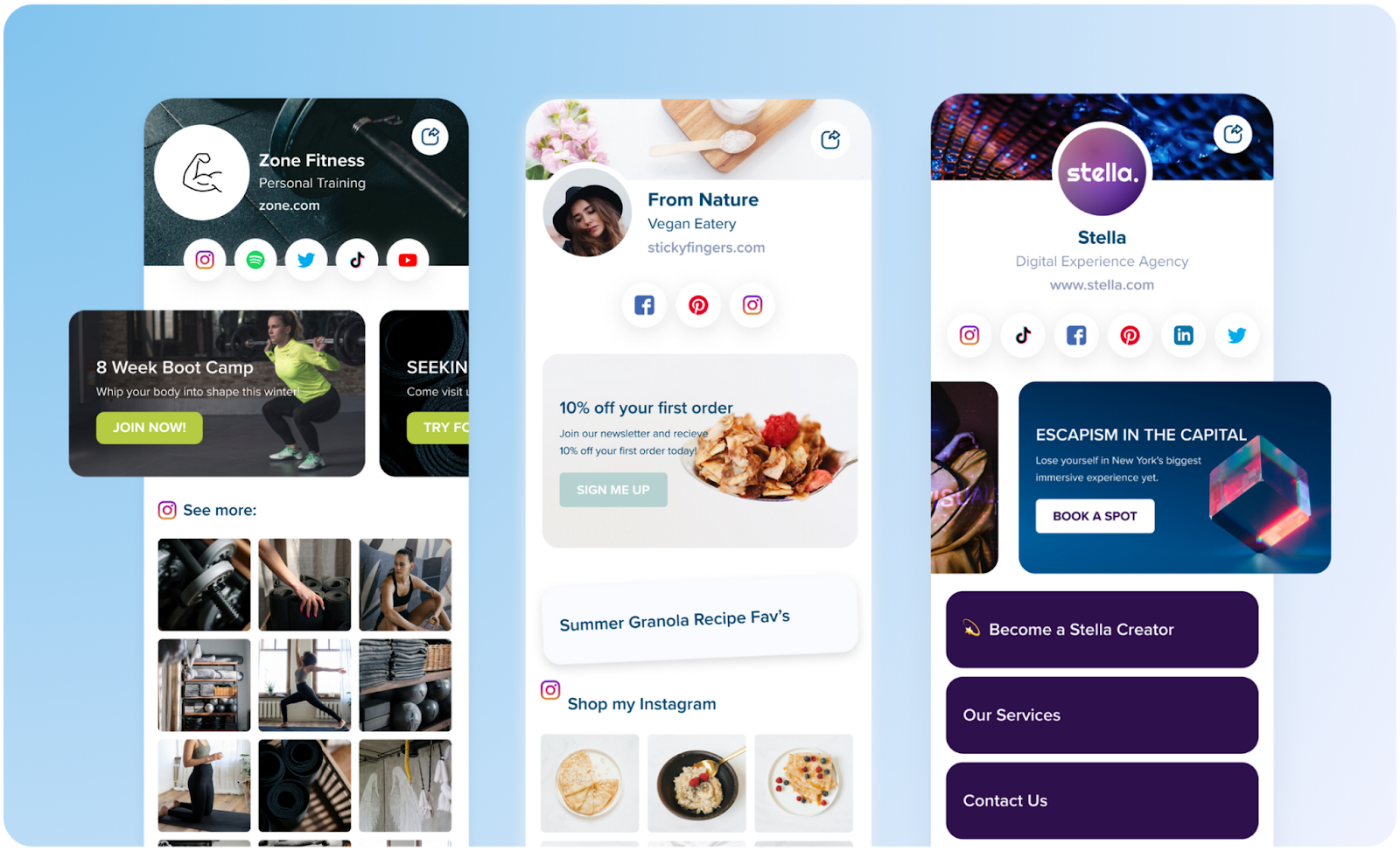 Still not convinced? Here are four reasons why you need to be using a link in bio tool on Instagram:
• Enhanced user experience: Consolidating multiple links into a single clickable link simplifies the user experience. By creating a streamlined touchpoint, followers can easily access exactly what they're looking for, removing friction in the sales process, too.
• Easy to stay up-to-date: Using a link in bio landing page means your Instagram bio link never needs to change. Instead, you can easily add and remove links on your landing page, with the best tools allowing you to set time-sensitive links that switch off on auto-pilot.
• Lead generation: Using a link in bio tool can make it easier for you to drive sales from Instagram. Prompt profile visitors to sign up to your mailing list, redeem discount codes, access a gated ebook or book a free discovery call with ease.
• Customization: From fonts to images and even music, most link in bio tools allow you to customize the appearance of your landing page to align with your brand identity. This allows you to maintain a cohesive visual identity across multiple touchpoints.
Four must-have features to look for in a link in bio tool
If you've never used a link in bio tool before, you might be curious about what features are the most important.
To point you in the right direction, here are the must-have features you need to look for in a link in bio tool for Instagram:
• Easy, fast setup with customizable templates: Get your link in bio landing page up and running sooner with templates. The best link in bio tools with have a library of plug-and-play templates that you can customize to your own brand colors, fonts and visual identity.
• E-commerce features to make your Instagram content shoppable: If you're looking to drive sales from Instagram, make sure the link in bio tool you select has e-commerce features available. From product tags to shoppable carousels, look for tools that allow you to turn your latest posts into shoppable pieces of content.
• Time-sensitive links that you can set-and-forget: Running a flash sale? Releasing a new podcast episode? For time-sensitive campaigns, make sure your link in bio tool allows you schedule links ahead of time (bonus points if these can be scheduled to switch off a specific tme too!).
• Hypervisual layout with engaging content blocks: Go beyond text-only links and make sure to find a link in bio tools that has an engaging visual layout. Look for tools that allow you to add images, visuals and clickable graphic elements to drive traffic like a pro.
Why EasyLink by Plann is the ultimate link in bio tool for Instagram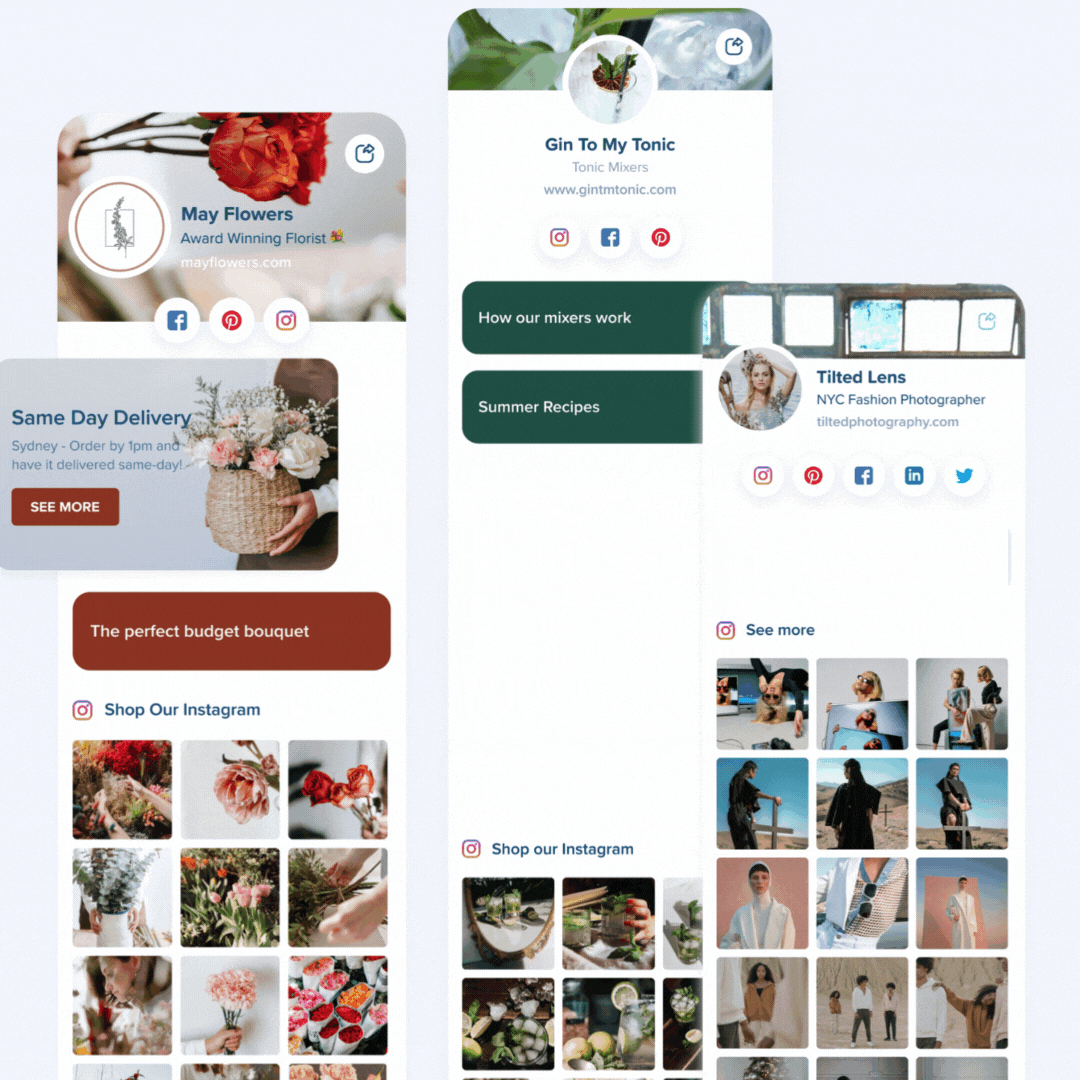 Looking for an all-in-one social media suite? EasyLink by Plann is a gamechanger, giving you the ability to unite your social planner and link in bio tool in one handy workspace.
EasyLink combines social scheduling with shoppable socials to enhance your social media presence, offering a smooth, user-friendly experience.
• Everything in one place: With EasyLink, you can sell products, post content and grow an audience all in one place.
• Smooth setup: Our handy templates are ready for you to customize to suit your own branding, helping you get your link in bio landing page setup in five minutes or less.
• Harness time-based links: Set your links to appear and disappear without you having to be online, so you never have outdated links.
• Learn from your results: EasyLink allows you to track and analyze your link performance with in-built analytics features. Receive a trend summary, simple insights and optimization tips and tricks for your page.
Ready to master your Instagram presence?
Looking for an all-in-one content creation suite that simplifies managing your social media channels? Inside Plann, you'll discover everything you need to effortlessly map out your strategy, repurpose your content, and take your Instagram account to new heights.
Go on, and redeem your 7-day free trial of Plann Plus. If you don't like it, keep using Plann for free!