Plann's Facelift
With huge dreams to make your social media life easier, the Plann Desktop platform has had a facelift.
Can you tell that we're just the teeniest bit excited?!
All of your favorite Plann features are now easier to find, use and get finished scheduling faster – starting with the navigation at the top of the page, giving you more space to Plann.
This exciting new re-design means extra game-changing features to help you plan your way to Instagram success and boost your social media presence.
What you'll find in your new-look Plann!
New Look Navigation:




Highlights Include:
Slide Calendar — a quick way to see your schedule in your workspace.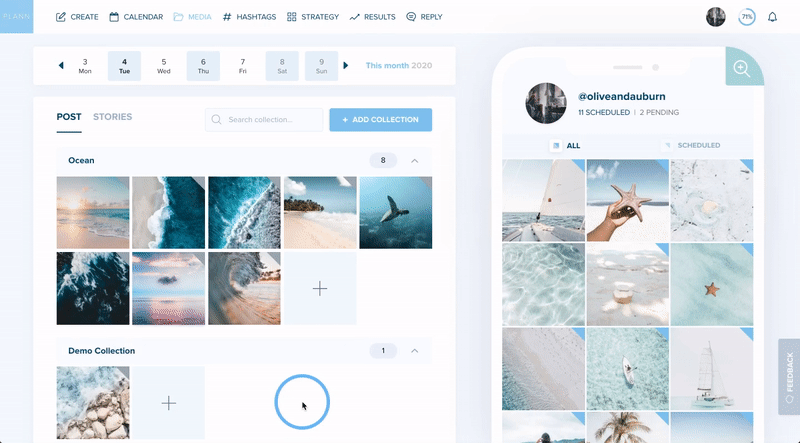 More Analytics — the first phase of bringing you more insights into your growth.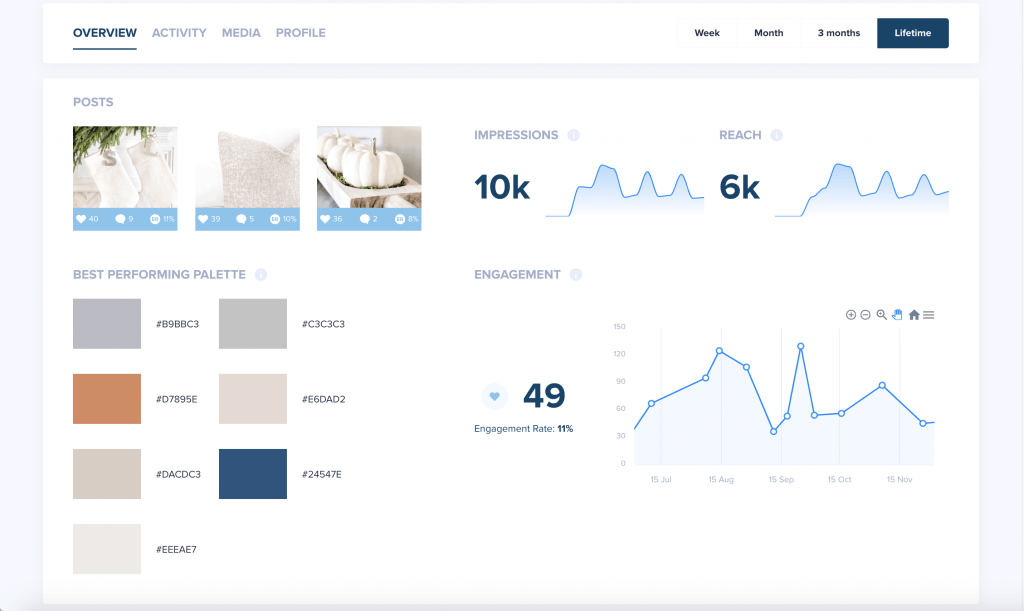 All or Scheduled — a new toggle in your phone grid to see what's scheduled and ready-to-go.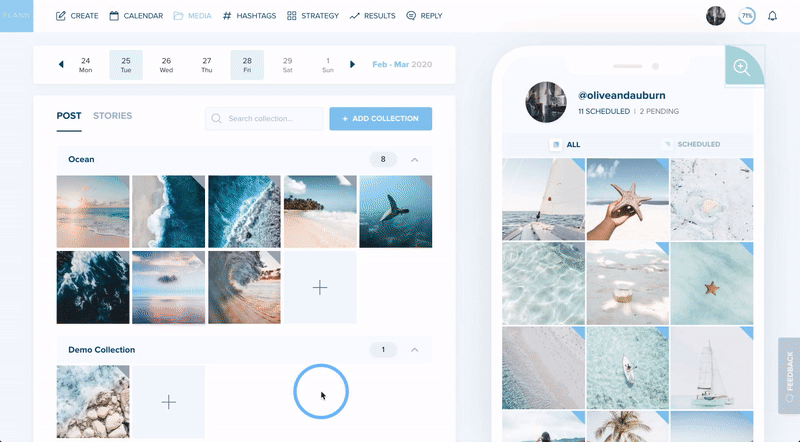 Updated Calendar — easier drag and drop scheduling.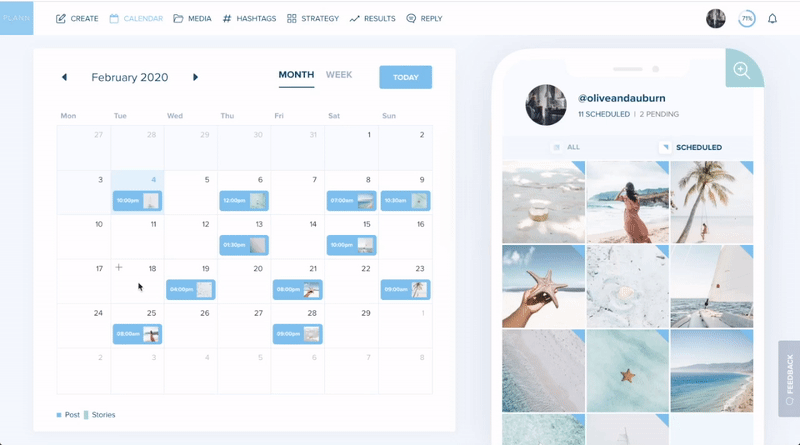 Media Collections — an updated, faster way to nest, organize, and find your content.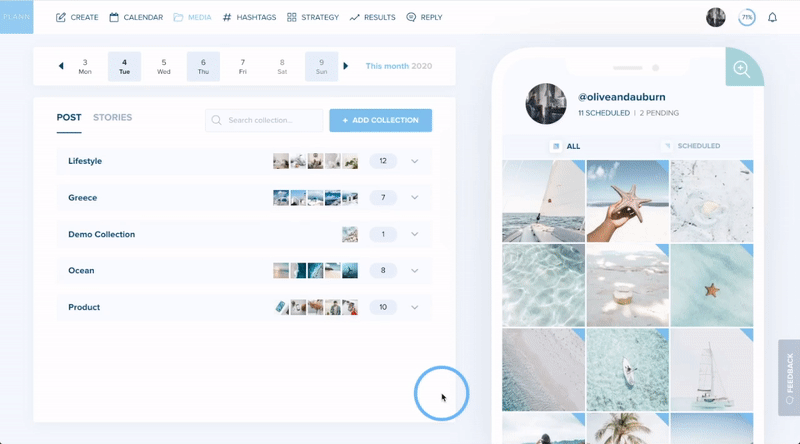 Stories Strategy — revised to make it easier to plan your stories in advance.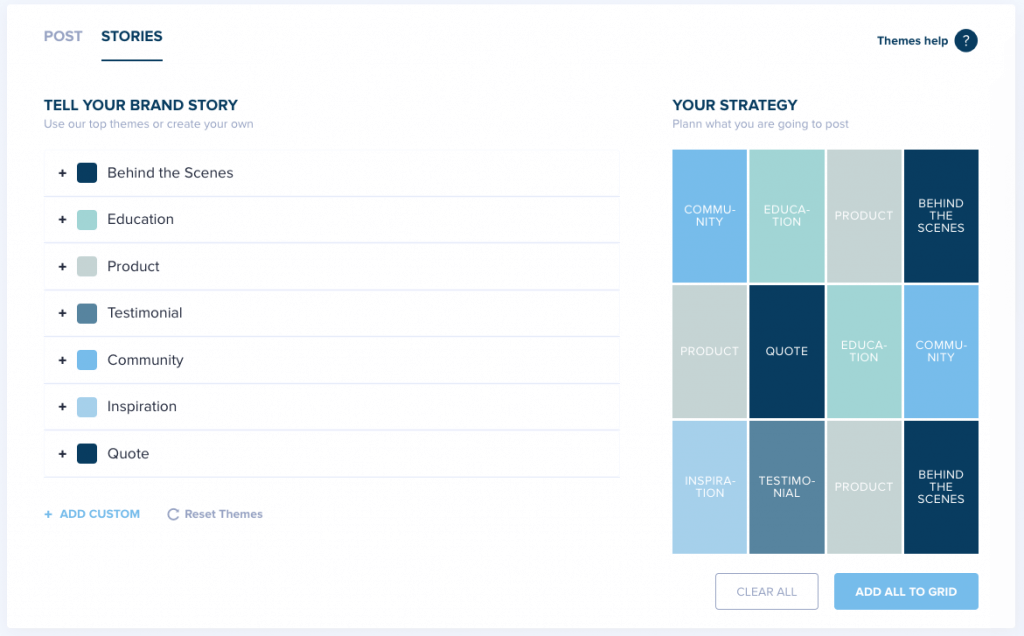 Focus Notes — added to your strategy tab to stay focused on your goals.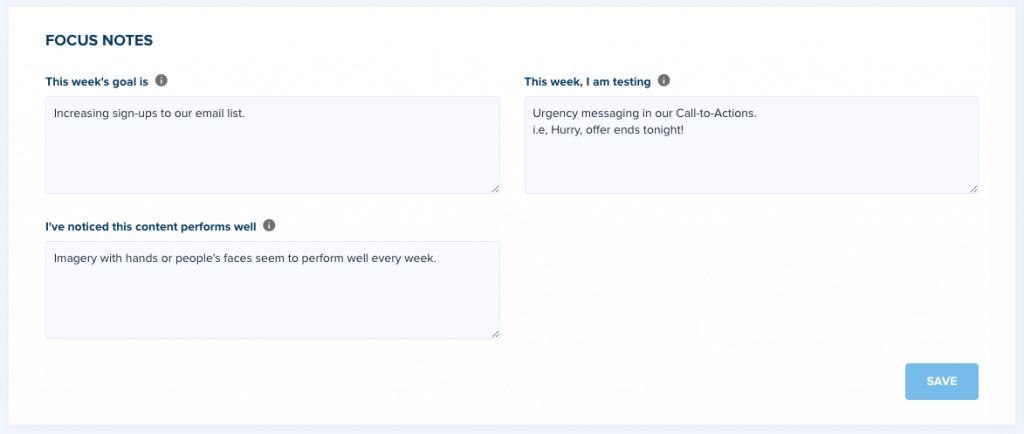 Availabe now, create your Plann account and have your next month planned out in a hot minute!