How are we already three months into 2021!? While this year is going far too fast for our liking, that doesn't mean you have to feel unprepared on socials. With this jampacked content calendar for all your key platforms, we're helping you march into March with the confidence to smash your social goals.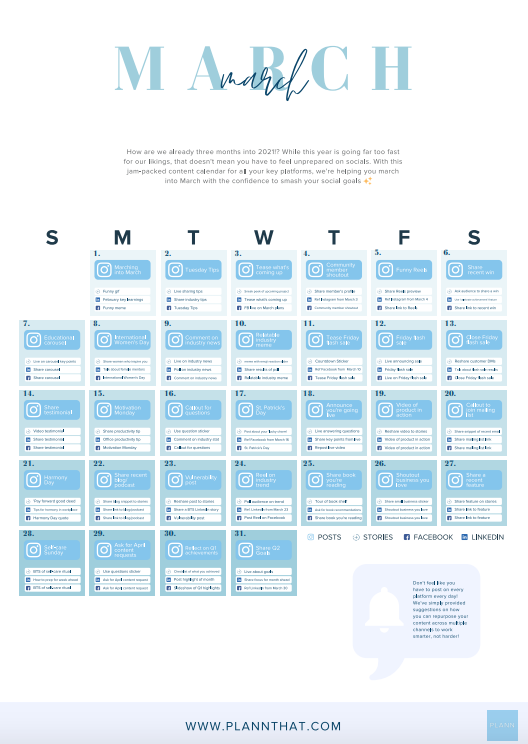 How to Use Our New Interactive Content Calendar
Makeover Alert! We're thrilled to announce that we've redesigned our content calendar for 2021, jampacking it with even more valuable content ideas.
Now as well as the Instagram grid posts and Instagram Stories ideas that you know and love, you'll now also find prompts and tips for how to repurpose your content across Facebook and LinkedIn to increase your audience (and customers) too!
Free Professionally Designed Canva Templates For Every Day Of The Month
If you're viewing our new calendar on your desktop, clicking the daily prompt will instantly take you through to a FREE professionally designed Canva template for you to customize into your own brand colors, fonts, and images. (We've also made sure all images used are royalty-free and ready for commercial use!).
Designed to give you a cohesive grid, use all of March templates together for a designer look and feel, or use as a base to create your own.
Here's a preview of this months templates: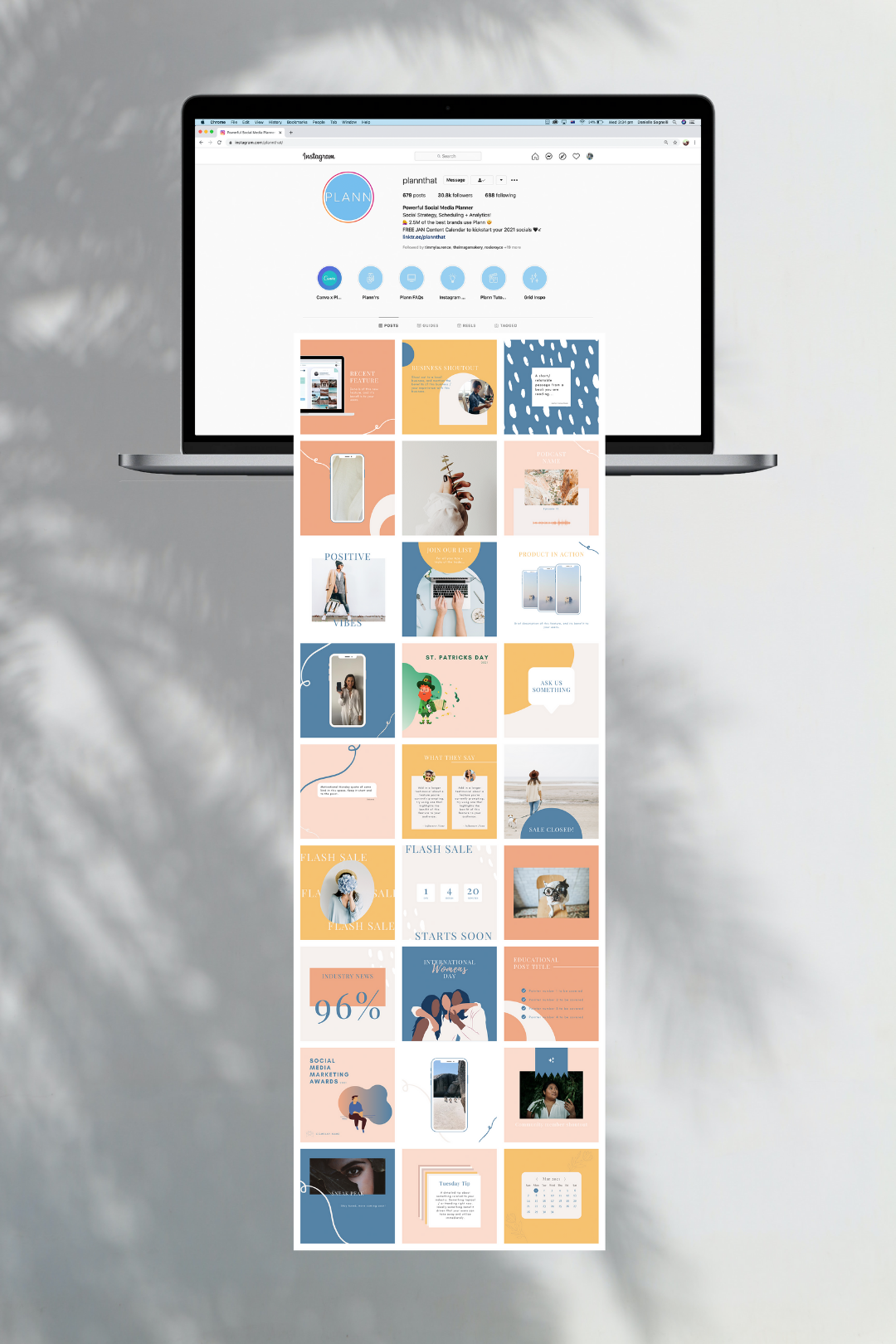 What's new?
To help navigate our new content calendar layout and get you creating winning content within two clicks, here's what's new:
– Click on the daily prompt to launch a unique Canva template for a beautiful grid post for every day of the month.
– Download your creations and save them to Plann, importing them directly into your social media workflow.
– Learn how to cross-post your content strategically across multiple channels (and learn how posting the same content across all channels at the same time might not be the best approach to social marketing).
– Use Plann to schedule your content across Instagram, Facebook and LinkedIn, keeping your brand online 24/7, and your posting consistent!
Download our new calendar and get started now!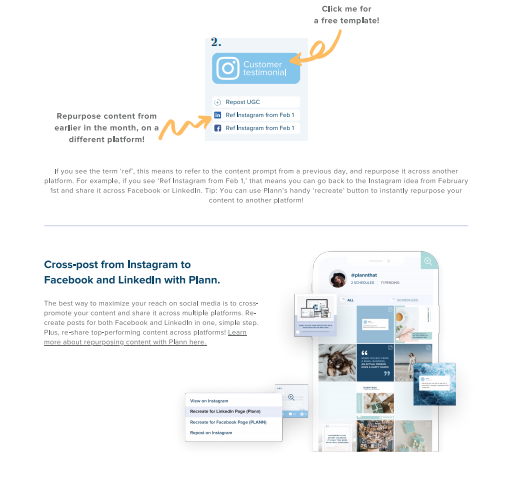 Ready to start Plann'ing your March?
Auto Post to Instagram, LinkedIn and Facebook with Plann!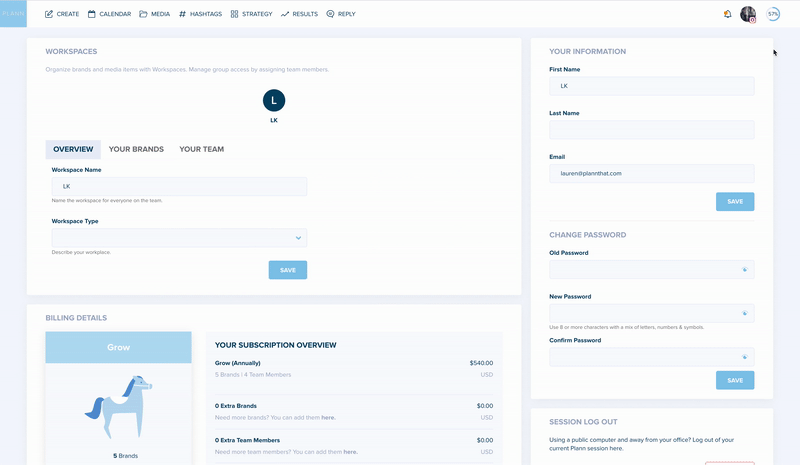 Pssst…Have you heard the great news? Plann now officially supports auto posting for Instagram business accounts! That means you can schedule ahead your photos and videos for your grid post, and they'll automatically post at your time of choice. No manual posting required! This also now means we support auto posting for your three major platforms — Instagram, Facebook and LinkedIn — so you can slay your socials while you sleep! 
Need more help with your March socials?
Get the guidance and accountability you need to smash your March socials in our next Plan with Plann session! Plann's Social Media Manager, Greta Rose, along with Plann CMO, Karina May, will lead this action-focused community session on slaying (and selling!) on your socials while you sleep.
Learn how to gain yourself hours back of valuable time by making the most of Plann's powerful scheduling features, including the just released new auto posting functionality! As always, there will be plenty of time for questions, too!
Discover how to take advantage of auto posting to it's seamlessly built into your workflow

Create pre-saved hashtags & magically maximize your reach & visibilty

Cut down your creation time with cool Canva templates and learn how to repurpose, recycle and reuse your best posts