There are many things you could do with 20 minutes. You could listen to a Pink Floyd song. You could watch an episode of Brooklyn 9-9. You could put away half the basket of overflowing clothes in your laundry (because let's be honest, nobody's ever takes less than 40 minutes to fold!) 
But we guarantee you, none of these things are going to make you anywhere near as productive as what you're going to learn in this cheat sheet!
In this free guide, you'll learn the strategies that top social media managers and influencers use to plan and schedule a week worth's of Instagram in just 20 minutes. By batching your content and making the most of Plann's features, it's totally doable. Not only will you save yourself SO much time each week on posting Instagram content, but you'll make the process so much more fun and less stressful.
There will be no more agonizing over what you're going to post on Instagram each day — you'll have the peace of mind of knowing your entire week is covered! That way, you can go back to doing other fun stuff like watching The Office, listening to music, and folding your laundry (not!)
Ready? Let's dive in!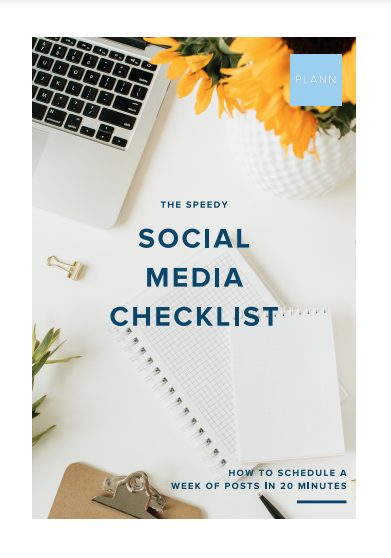 Need more help? Watch how to schedule a week of content in 20 minutes!