With approximately one billion users, Instagram is one of the biggest social media platforms in the world. Not only is it a great place to get your fix of the latest memes but the perfect marketing platform for small businesses to boost brand awareness, find new leads and expand your customer base.
But, how do you get the right people to find you, if your account is brand new? The good news is, you don't need to spend a cent to start getting eyes on your content and building momentum.
Read on for 4 proven strategies for getting discovered on Instagram, even if your account is brand new.
How The Instagram Algorithm Works
Before we get to the good stuff, let's take a look at what's going on behind the scenes with the infamous Instagram algorithm. 
Instagram uses an algorithm to prioritize which of your posts are seen and by who. This formula can influence your Instagram follower count and, essentially, how well discovered you are on the platform.
The main metrics Instagram uses across feeds and stories are:
    •  Information about the post: This involves the amount of engagement a post has had such as likes, comments and shares. Other metrics such as the content itself, posting date and the duration (with videos) also affect how many people will see it in their feed.
    •  Information about the poster: Instagram tracks signals like how many times the page has posted content and recent total user interactions.
    •  User activity: Popular content results from how often and which posts users engage with and like.
    •  Interaction history: Feed content is determined by how often users like or comment.
Ready to make friends with the algorithm and get your first 1000 followers and beyond? Here's how.
1. Attract New Audiences With Reels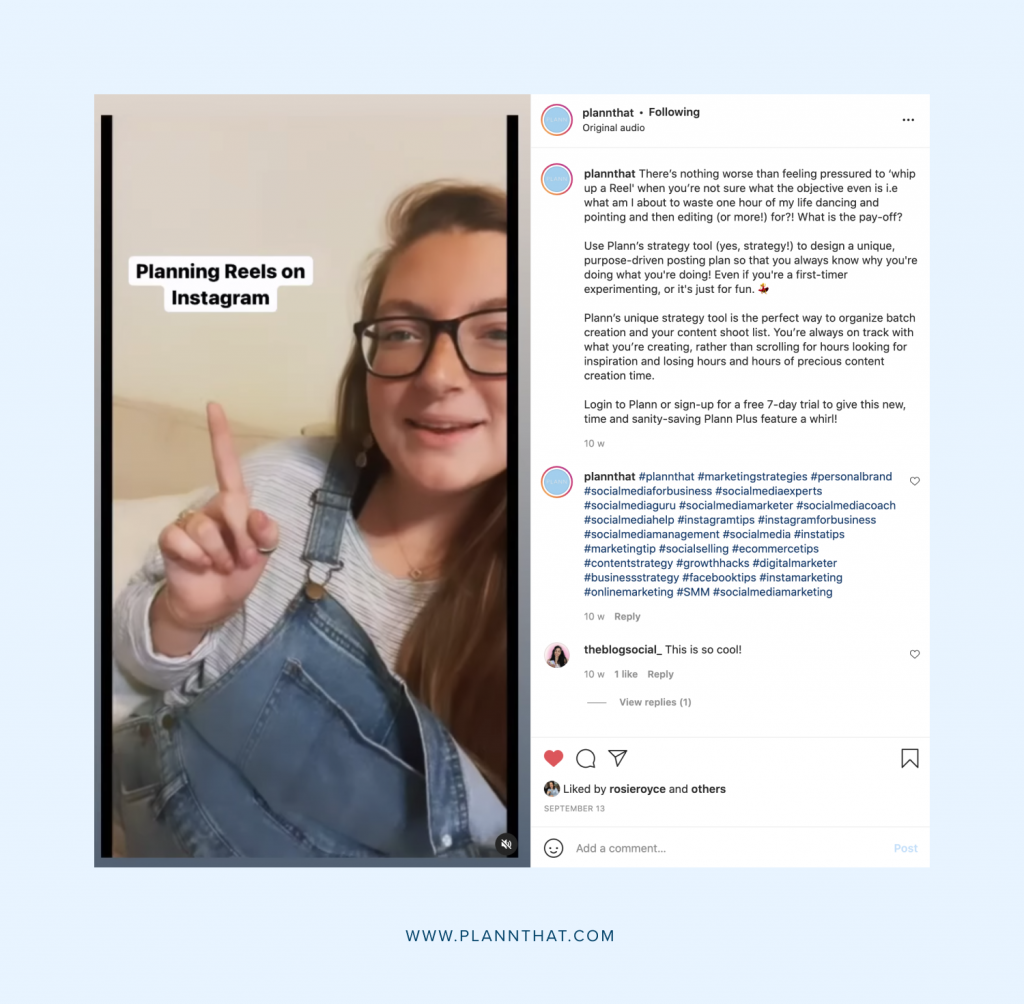 Like TikTok, Instagram allows you to share bite-sized videos on your feed. And, being a relatively new feature that the algorithm is prioritizing, it's one of the best ways to get discovered on the platform.  Entertaining, funny or on-trend videos keep users engaged for longer. Think back to that time everyone had an obsession with Salt Bae sprinkling salt over steak.
If your target audience is Millennials and Gen Z, it's important to keep your content compelling and fun (as they tend to lose interest quite quickly). Instagram user My Paris Portraits takes her followers on an adventure through Paris by posting Reels of what's going on in the beautiful streets of Paris.  
2. Show Up Regularly On Stories
Creating ephemeral content (content only available for short periods like stories) has become increasingly popular with Millennials and Gen Z over other user age demographics.
That's why we recommend short and engaging content when posting to your stories and reels. Streamline the process by scheduling your Instagram posts to drop multiple times a day, this helps to keep the momentum going and gain more traction with your audience.
3. Use Targeted Hashtags and Keywords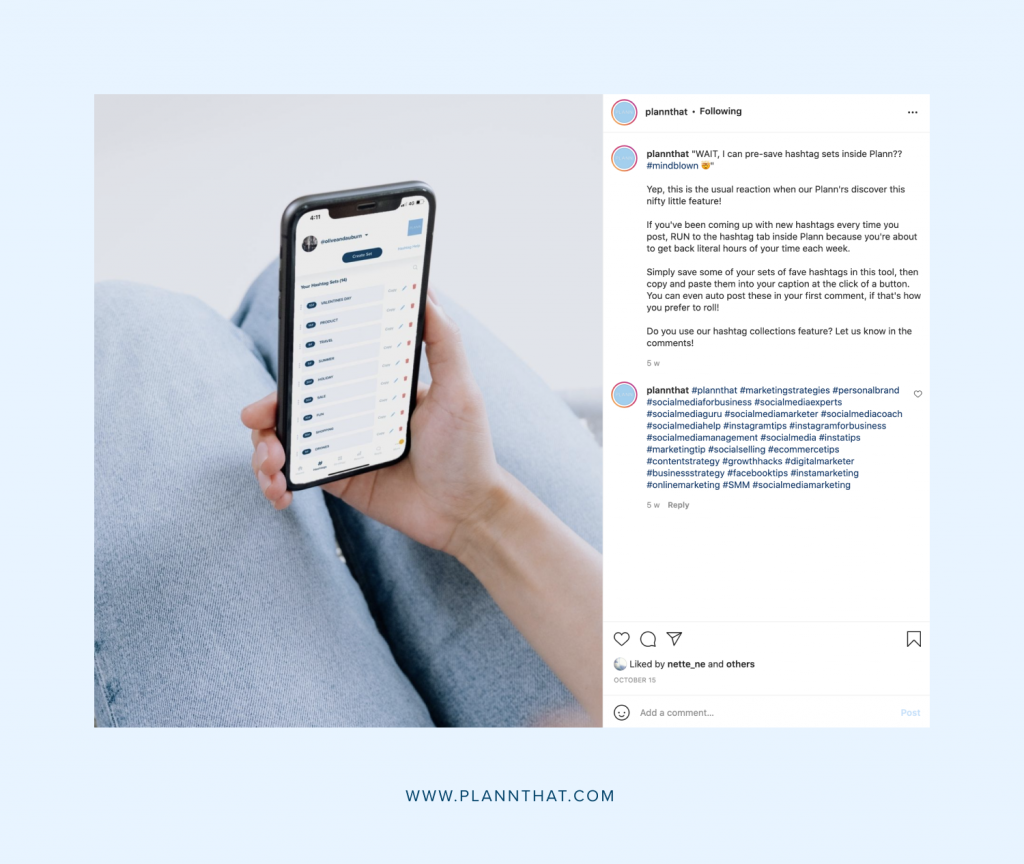 Hashtags are still a thing, but only if you use them the right way. The recipe for success is the combination of brand-specific hashtags, the amount used and placement.
It's essential to be specific about the brand hashtags you choose and use. For example, if you're a wedding photographer, you wouldn't use something random like #catsofinstagram, stick to product or service-related hashtags. 
Another tip is to take advantage of trending or daily hashtags like "#ThrowbackThursday," to drive more people to your account. 
It's also important to go beyond hashtags for each post by adding specific words to the caption. Those keywords will make it easier for users to find your content.
Why? Because relevant words in captions act similarly to SEO keywords. They'll bring up your content when searched on the explore page.
4. Create Shareable Content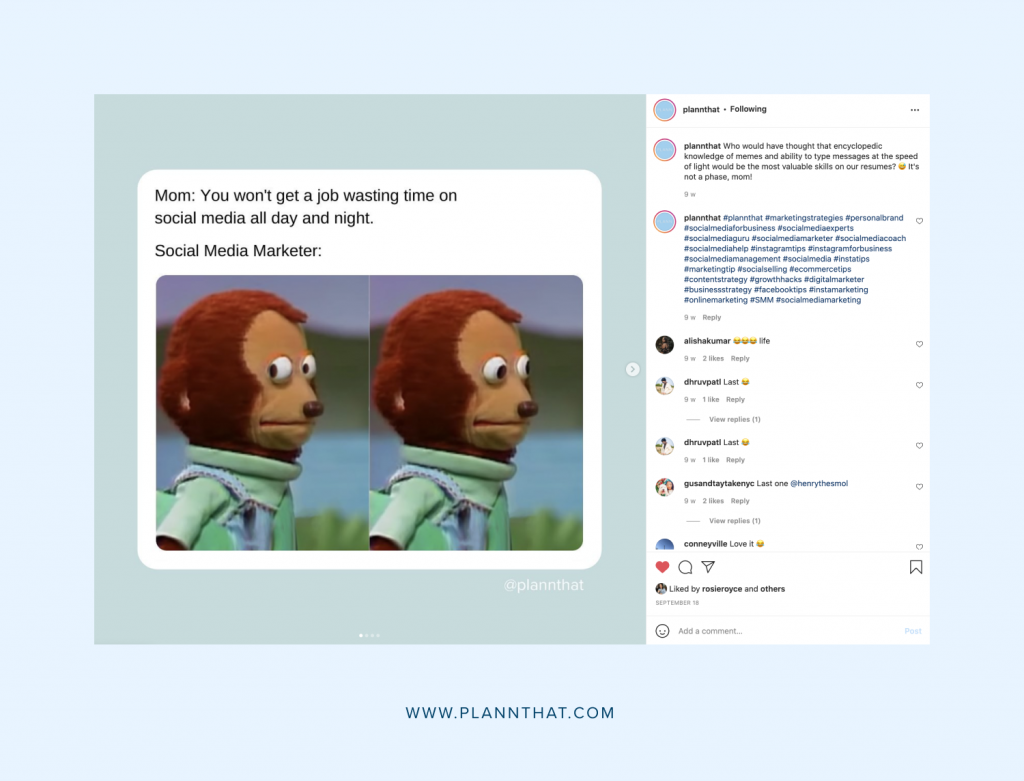 Content like infographics, quotes and informative pieces are ideal for your audience to share through their own story or feed. When your content is used in other blog posts or newsletters, you're opening yourself up to a broader audience which is a huge win to Instagram follower count.
What's the best shareable content? Users are more likely to engage with posts that contain breaking news, heartwarming stories, practical advice and behind-the-scenes content.  Plan content ahead that will appeal to your audience's emotions or create intrigue, to generate a buzz around your shareable content.
5. Target Local Audiences With Geotags
To maximize your content's shareability, increase engagements and following, add geotags to each post. Geotagging helps users know where to find you and shows your account in searches by location. More ways to find your brand means more followers and engagement!
Use Plann To Get Your First 1000 Followers — And Beyond!
Getting more followers on Instagram can be super easy with the right strategy and tools. Planning and scheduling your posts in advance can increase your follower count, as consistency is key when engaging your audience. A solid social media strategy relies upon tools that can not only schedule posts but help to design content and map out future content for each touchpoint. 
Log into Plann or start your free trial to begin growing your account today