Chances are, there are many different businesses out there that do the same thing that you do. But, they'll never be able to do it exactly like YOU do.
Want to know what makes a customer choose your brand over another that provides a similar offering? It's your brand story — the unique personal journey that's taken you from day one to where you are today.
Ready to get crystal clear on your brand's point of difference, so you can stand out (not blend in!) for the right reasons on social media? Ask yourself these 30 powerful questions to help you dive deeper into your brand story and strategy. There's even space to record your answers, so you can keep them handy when you're creating content!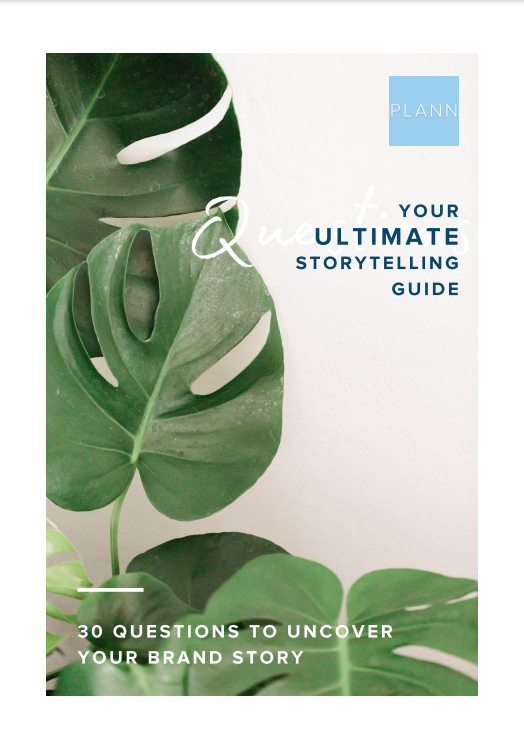 Need more storytelling tips? Check out this video about how to communicate your brand message