From opening up a blank page in a new diary to reorganizing your pantry, there's nothing quite as invigorating and satisfying as a fresh start. It just gives you a new lease on life! This applies to your Instagram account, too.
Maybe when you first started up your account, you were excited about it. It felt all shiny, new, and full of promise, and you did a little, internal fist pump every time you got a new follower — because that meant they were about to see all your awesome content!
But now, you're just a bit 'meh' about your feed. It feels like a chore every time you have to find a pic and write a caption to go with it — and don't even get you STARTED on hashtags, right!? Maybe your Instagram growth has plateaued, too. Because, here's the thing: If you're not excited about your feed, chances are other people aren't either. 
If this sounds familiar, you may have found yourself in a  social media slump. It can happen to the best of us! The good news is, you don't have to quit the social media game altogether. It's never too late or too early to give your Instagram feed a total makeover. By realigning with your purpose and revising your strategy, you can breathe fresh life into your feed. In doing so, you'll get back to posting content you look forward to creating, and that your followers LOVE seeing.
Okay, but where do you even start when it comes to auditing your own feed? There are so many elements to think about that it can feel a little overwhelming. Thankfully, you don't have to do it all in one day! As anyone who's ever seen a makeover film (see, The Princess Diaries, Mean Girls, every chick flick ever) will know, the belle of the ball isn't created overnight. It's all about breaking it down into small, structured steps to create the beautiful, bigger picture.
In this 10-day challenge, we've broken down a foolproof, step-by-step process to giving your feed a total makeover. Over the next 10 days, you'll tackle one small task per day that will help you uplevel your grid. Oh, and if you're starting your feed from scratch rather than making over your current one, we've got you sorted, too! Don't forget to check out your Instagram makeover checklist on page 15 and keep it handy throughout the challenge.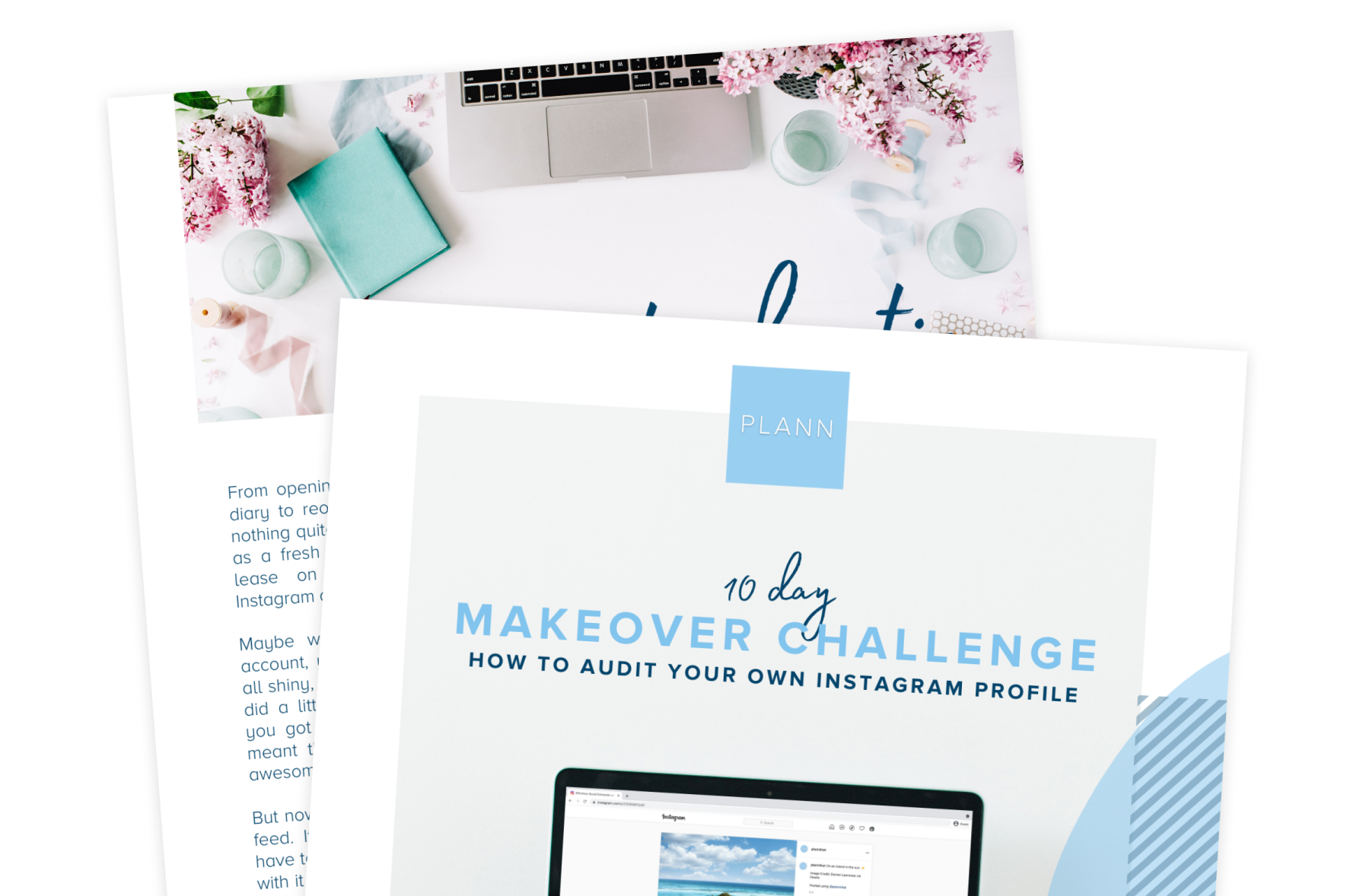 What we'll cover:
Day one: Uncover your purpose
Day two: Look at what's working
Day three: Rewrite your bio
Day four: Choose your themes
Day five: Refine your highlights
Day six: Update your profile picture
Day seven: Find your aesthetic
Day eight: Pick your filters
Day nine: Select your bridging photo
Day ten: Plann out your feed