Pictures to Post on Instagram: Tips to Get More Followers and Likes
Figured out the best time for you to post, but still struggling to decide what pictures to post on Instagram? Choosing what to post can be difficult, especially on days when you're feeling flat and uninspired. But as we all know, consistency is key, which doesn't leave a lot of room for those blergh days. Plus, you need to be strategic and not just post for the sake of it. Too much to remember, we know!
To help you out next time you get stuck, we've collected the foolproof main themes that when used over time to tell a story, will help you grow your account in an authentic way: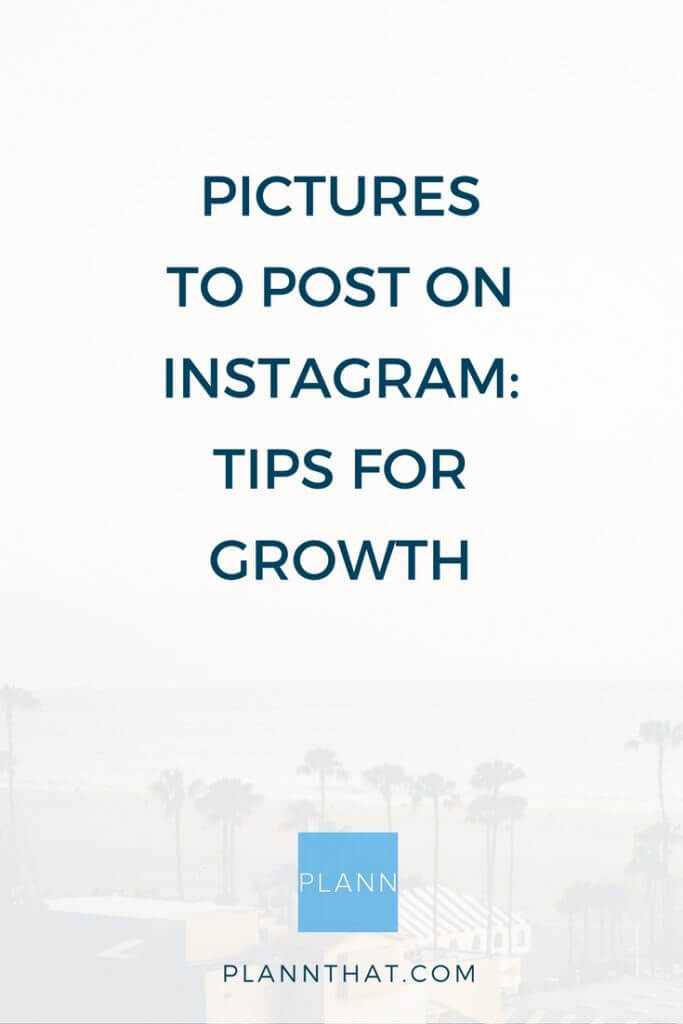 Pictures to Post on Instagram: Themes To Help You Get Started
1. Behind The Scenes
It's not all about the finished result, it's also about the creative process!
Your audience will appreciate a glimpse of your creative journey, messy office and funny out-takes included. It makes your brand become relatable, and as we all know, people buy from people!
2. Inspiration
There's no doubt that Instagram is the home of inspiring, beautiful content.
Want to get more followers and likes? Be the inspiration!
When you're thinking up pictures to post on Instagram, we recommend thinking about how you could inspire your readers. Do you have a great office space? A great lifestyle or an amazing wardrobe.
Are you proud of your workout routine? Or show-off your latest batch of designer cupcakes or style your new bookshelves to the maximum. Whatever it is, use your most appealing images and write an authentic caption to spark inspiration in your community.
Want to refresh your Instagram? 24 creative grids to get you inspired!
3. Educational Pictures to Post on Instagram
When you're undertaking a Bachelor of Life (aren't we all?) sometimes the best lessons are learned on Instagram. Educational content ideas can go a long way, so whatever your area of interest or expertise is, share a few tips, a tutorial or a recipe to help your community make their lives easier and more joyful.
Stuck for content ideas? Here are 33 great content ideas you can use immediately
4. Build A Community
Reposting and sharing the work or others is an awesome way to connect with your community and show how much you value them. You could also talk with your community by asking questions or trying to spark a conversation through your caption. Sharing something vulnerable about you, something that means something to you can draw out emotion from others willing to share their stories too!
When you're choosing this theme as your your next batch of pictures to post on Instagram, engagement is the aim of the game here! 
5. Inspirational Quotes
Photo quotes are not just for Pinterest, Instagram loves them too!
Who doesn't like scrolling into a funny or inspiring or empowering quote every now and then? Quotes can trigger emotions, motions can trigger engagement; engagement triggers more likes and followers which is exactly what you are after.
Try using the image editing tools inside Plann to create your own Inspirational Quotes!
DID YOU KNOW YOU CAN NOW MAKE YOUR OWN QUOTES INSIDE PLANN? FIND OUT HOW WITH OUR NEW IMAGE EDITING TOOLS

6. Product Shot with Social Proof (a.k.a a Testimonial)
Post a photo of one of your products in use, and add a comment of a testimonial from a customer of why they love it so much!
We've learned some people don't like the idea of selling their work directly on Instagram, but with the right well rounded story – it's a great opportunity to let your users know about your amazing products and services!
Don't forget, all of these themes aren't just pictures to post on Instagram, you could also be using all of these ideas for what to post on Instagram Stories!
7. Sure-fire Performing Evergreen Content Ideas
Still not sure exactly what pictures to post on Instagram?
Here are some failsafe evergreen content ideas to keep up your sleeve.
They might not be the most original and you might recognise a few, however there's a reason they're all so popular – they work!
See if you can put your own spin on the content to make it your own!
Flatlays
You can never go wrong with this one.
Flatlays are eye-candy and work for everything from your food to office desk!
Bright colored walls
Next time you happen upon a gorgeous wall, take a few shots of it by itself, and then use it as a background for your product or a portrait. Such an easy way to bring a pop of colour into your feed, and even better if it complements your brand's colour palette.
Office/workspace
Show your followers where all that creative magic happens. Not only does it give them a behind-the-scenes glimpse, it might also inspire them to pimp their own desk!
Travel Photos– Travel is pretty much the reigning queen of Instagram. Post a couple of your travel photos every now and then with catchy captions to engage with people interested in travelling to that place.
Flowers
Beautify that feed and get your followers tapping that heart icon.
Hold them up against a fun background to create some real contrast!
Ready to work on growing your brand further? Use Plann to bring your strategy to life, Plann weeks in advance and never be stuck for ideas!
Download Plann now from the iOS and Android stores now now to get started for free! Our all inclusive plans come with every single feature you need to grow your account starting from as low as $3!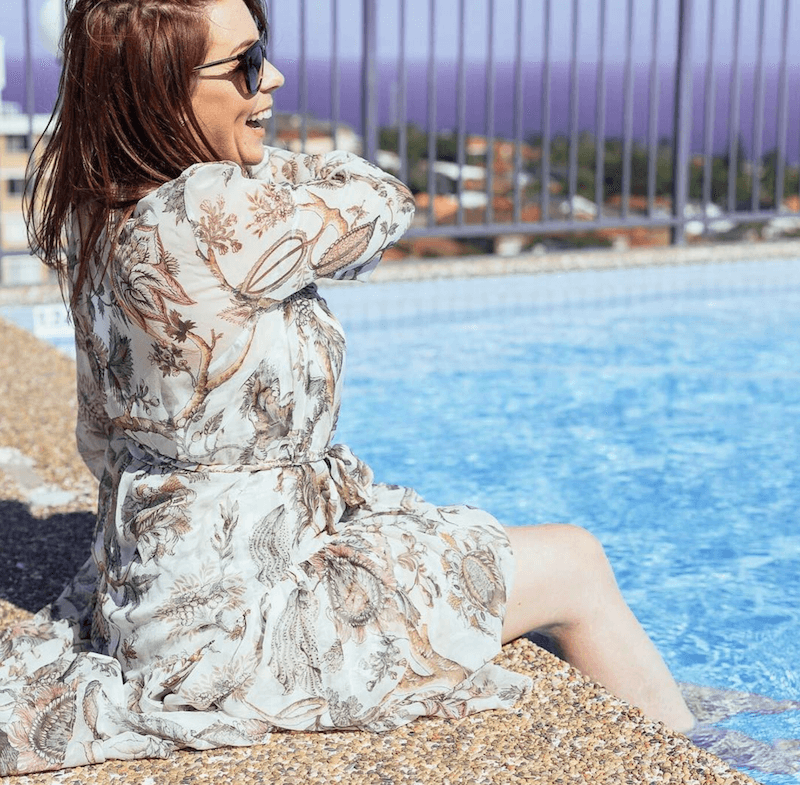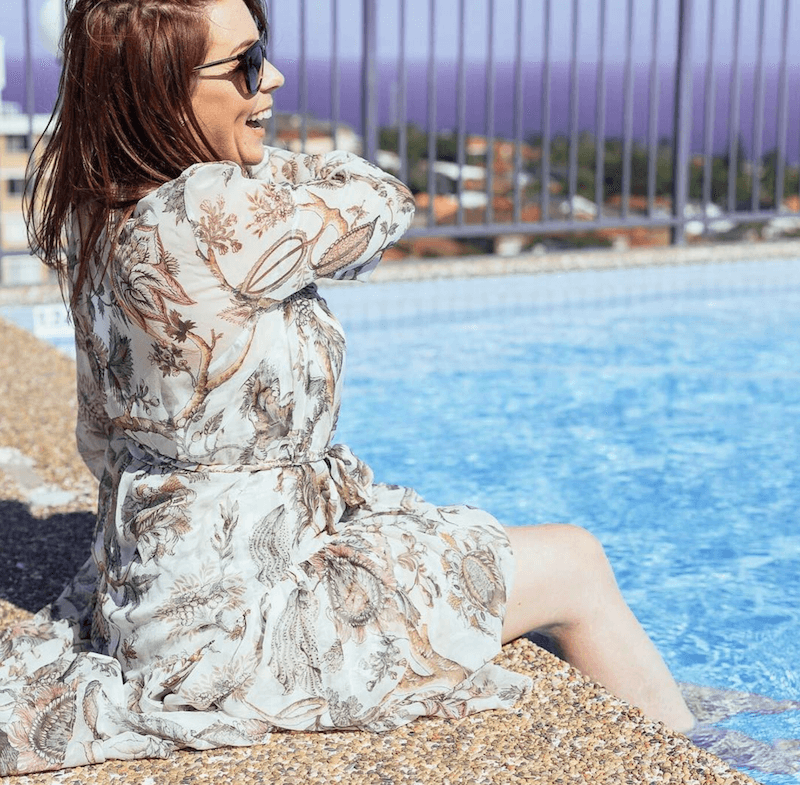 AUTHOR
Christy Laurence is the multi award-winning founder of Plann, an app she created after watching hugely talented people around the world give up on making an income from their passion due to lack of marketing help.
Plann was designed to help give more freedom and a stronger understanding of Social Media to anyone wanting to create their own business.
Connect with Christy on Instagram @Plannthat