3M+ brands around the world use Plann
"Plann has well and truly upgraded my Instagram page. It's great being able to switch between accounts under the one, easy-to-use, accessible app. My photo grids and captions have, quite honestly, never been better"
Make Social Media Easy AND Drive Business Growth
Schedule and Auto-Post ahead of time, so you can work on your business
Get rid of the spreadsheets and documents, and spend less time on social media and MORE TIME on growing your business.
Plan, schedule and auto-post your content ahead of time on Instagram, Facebook, LinkedIn and Pinterest.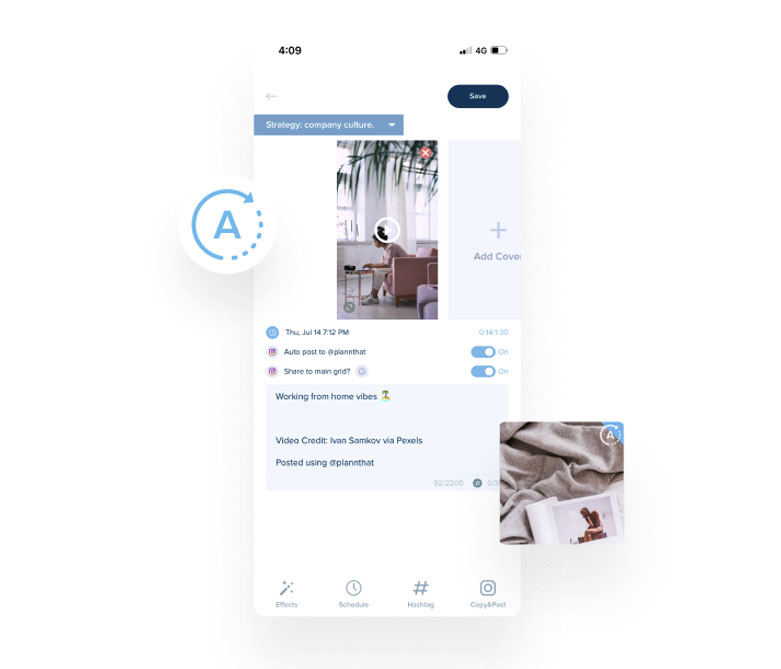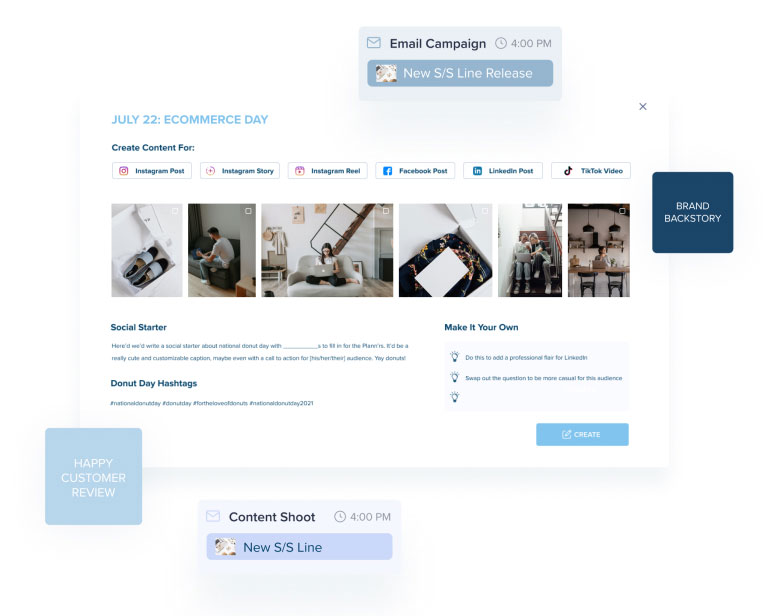 Plan a months worth of content in just a few hours
Forget trying to learn the latest social updates and think of new content ideas. Plann makes it easy for you to start planning, creating and scheduling a whole months worth of content in just a few hours.
Find THOUSANDS of ready-for-you hashtags researched by professional marketers, ready for you to use on Instagram across 300+ post ideas!
With pre-written captions, stock image libraries and daily content ideas to make sure you never run out of content to post ever again.
Build your own social strategy,
no experience required
Not sure what to post next? Designing a strategy makes posting on social media a breeze. You'll always know what's coming up next and never forget to post again by organizing everything ahead of time.
Not sure how to set a strategy? That's ok! We're here to help and our tools will make it super easy to stay on top of your social media plan of attack.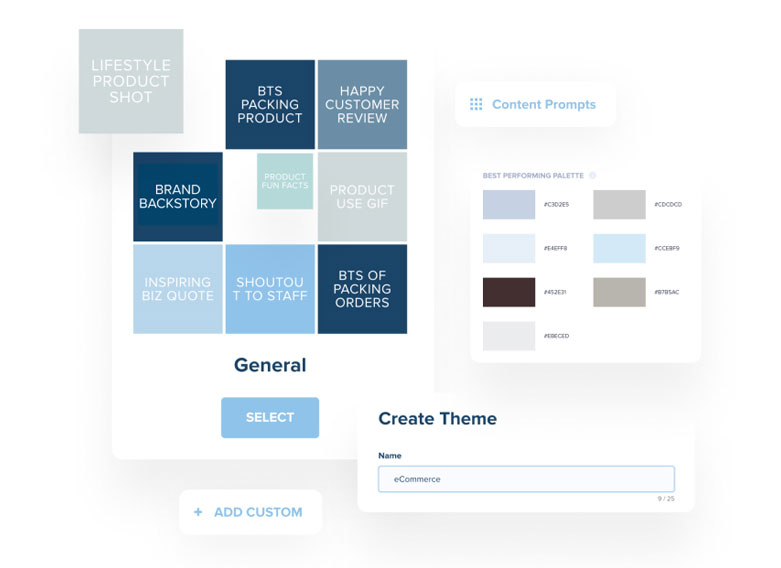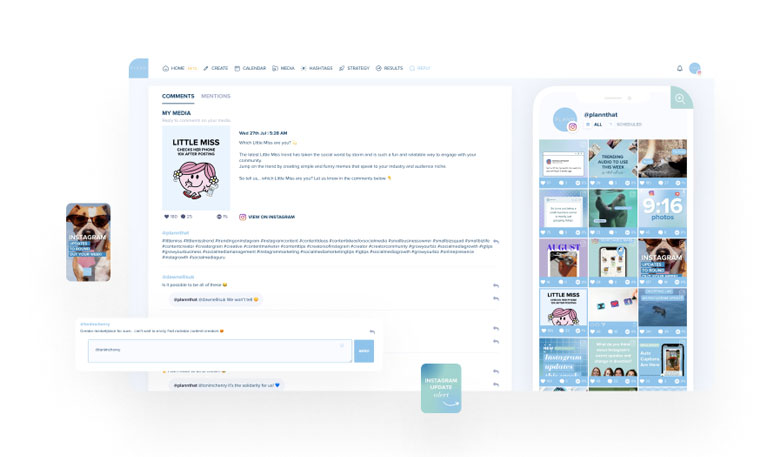 SHARE. ENGAGE. REPLY.
TO CONTINUE GROWING YOUR BRAND
Trying to manage mentions, comments and replies? Plann helps keep social engagement in one place for fast and easy reply.

And while you're managing your community interactions, you'll find user-generated content that is the perfect addition to your social posts all in one easy-to-find place.
"Plann has well and truly upgraded my Instagram page. It's great being able to switch between accounts under the one, easy-to-use, accessible app. My photo grids and captions have, quite honestly, never been better"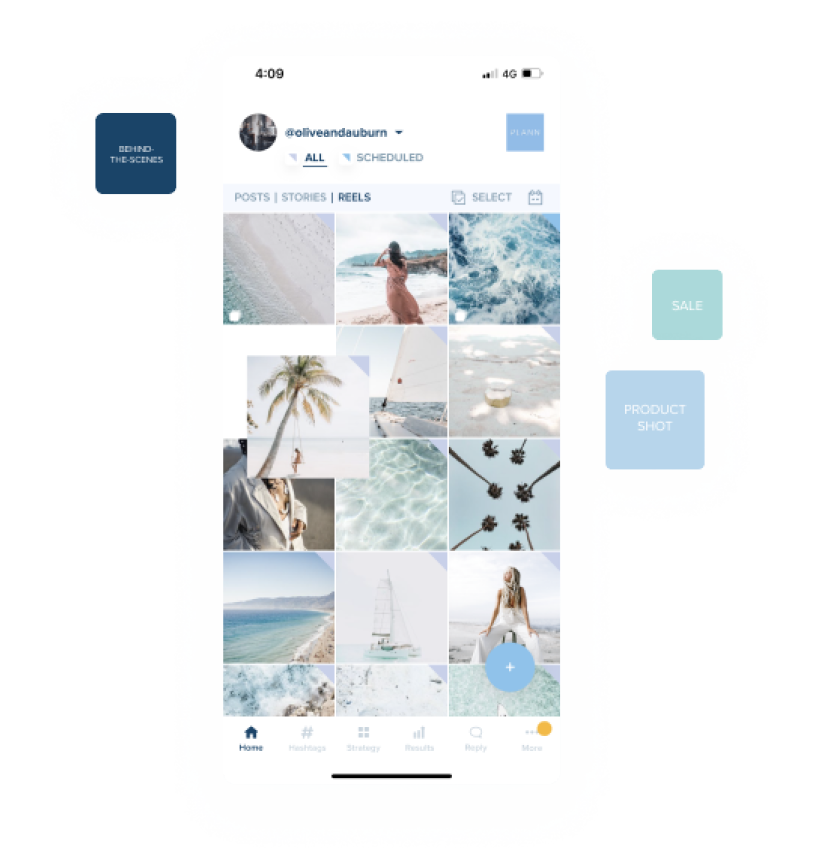 "Using Plann has really helped me to tell a story. Instead of just throwing up a photo because I feel that I "have to post" something, it allows me to feel like a magazine editor curating a story for my readers. I definitely can't live without it!"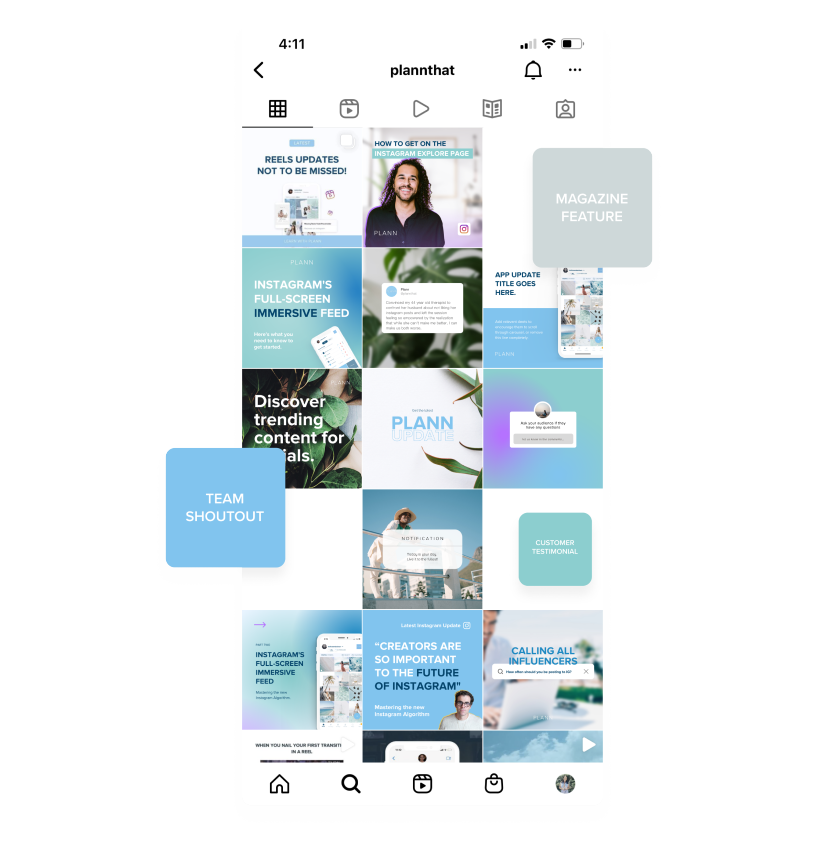 "I love being organized and being intentional with my posts. Plann allows me to really map out the strategy from month to month."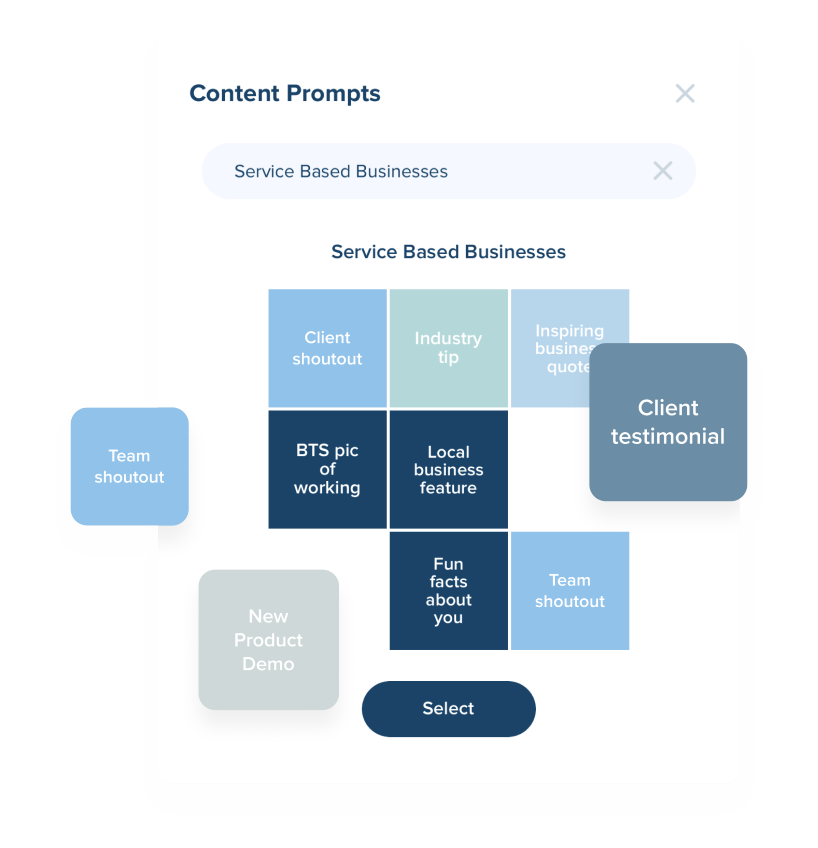 "Plann has really helped make ideating, developing, and executing strategies such a success. I love that the platform is visually focused, which just makes so much sense, especially with Instagram!"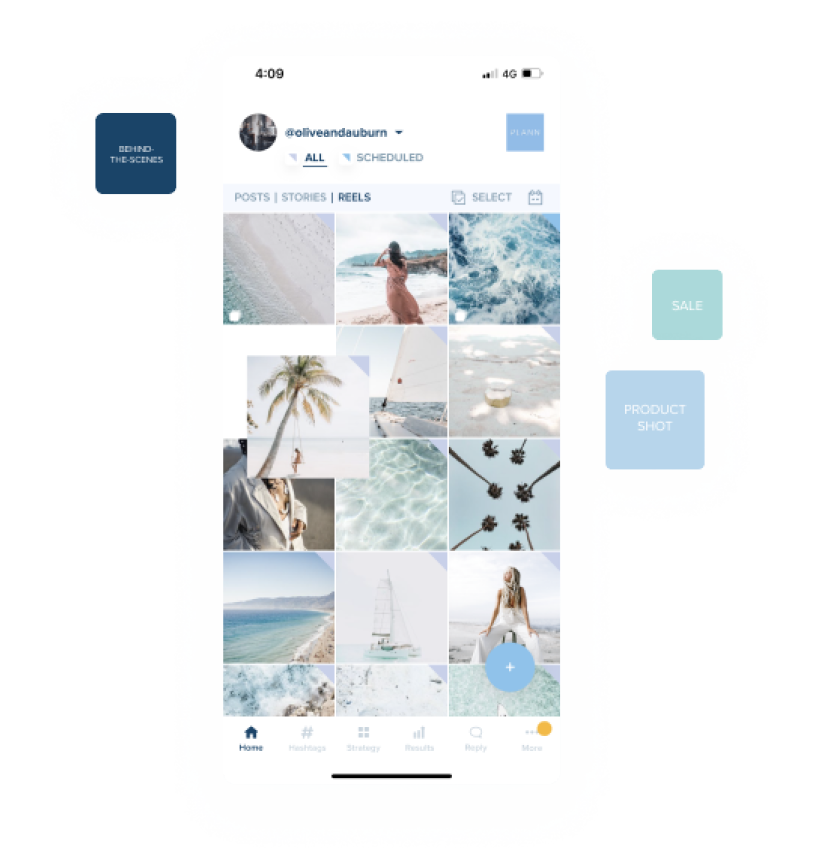 Start scheduling your posts across all your favourite social media platforms.