8 ways an Instagram Planning App will help
grow your account in 2017.
Wondering what is an Instagram planning app, and what does it do?
Can't understand how so many huge bloggers, businesses and creative influencers have Instagram accounts growing at warp speed?
One scroll through their beautifully curated feed sends pangs of jealousy. Those crisp whites. Gasp. Those colour schemes and those perfectly thought out stories.
Want to know their secret?
They're using an Instagram Planning App.
Managing an Instagram feed takes time, however let's make a pact that Q2 of 2017 is all about working smarter, not harder – and that's where an Instagram Planning App like Plann comes in.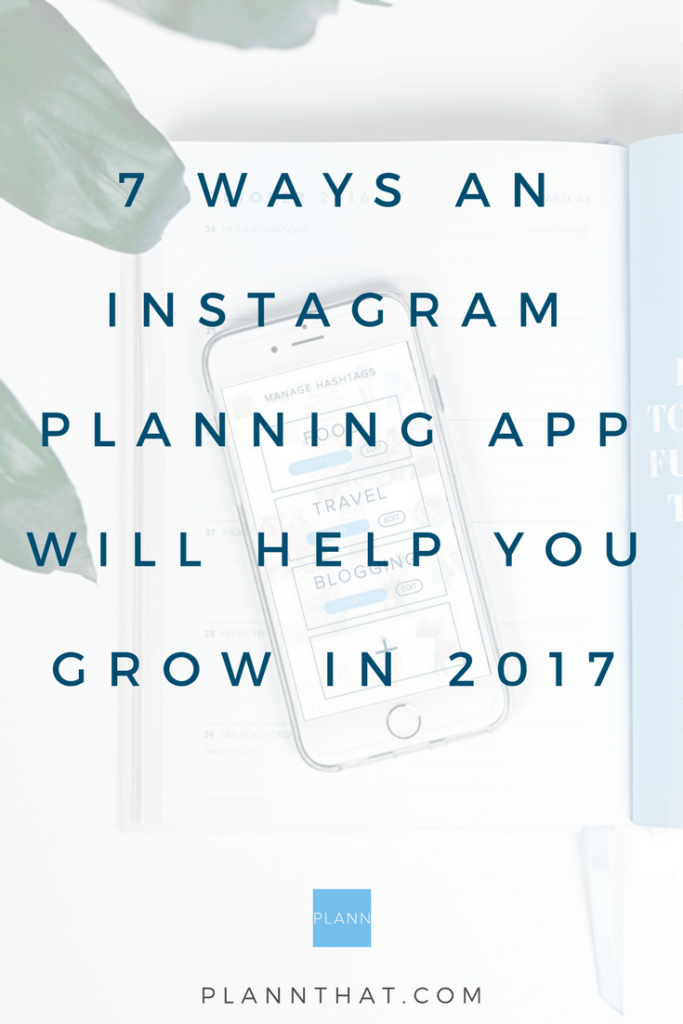 Social Media can be frustrating and yes, some days rage inducing.
The thought of having to constantly post new content and create witty comments can make the best of us turn our phones over and walk away.
Some never return again and think their shot on Instagram is over, or think they'll never have the success of others, but we'd like to show you that it's about finding what systems and tools that work WITH you, not against you, like your brain sometimes can.
What is an Instagram Planning App?
Plann is an 'Instagram visual planner and scheduler app for Instagram'.
It's more than a productivity tool – it's a visual marketing strategist, an analytics reporting tool, a branding tool and a hashtag storer – all in one.
The app is the magical fairies working away in the background of your Instagram account so you can get on with what is more important, whether that be in your business or spending time with friends and family – the goal here is to make sure your social media doesn't run your life.
We're the cheerleaders behind-the-scenes of some of the biggest Instagrammers in the world, and we're even bigger cheerleaders of those just starting out and everywhere in between.
If you're an Instagram influencer, a blogger, business owner or someone managing a side hustle before they take 'the big leap', we're here to help.
Here's how an Instagram Planning App can help you grow this year.
1. Removing those 'Holy HECK! I don't know what to post!' moments.
Imagine you're 5 minutes away from optimum posting time but you're in the supermarket with your hands full comparing the price of carrots.
You're furiously scrolling through your photo gallery for something that might fit with your brand, you know, something that requires minimal editing or filtering because you don't have time to surf the web – but holy carrots!
Do you have hashtags for that idea? And what the HECK are you going to write as a caption?
Next thing you've got turnips instead of carrots and you're hunting down relevant hashtag lists that you've saved somewhere in your notes, or written in a notepad in your bag.
An hour passed and you've either given up all together (and beaten yourself up about how you're never going to get your account right), or you've posted something sub-par that doesn't really grow your account – and you've weirdly mentioned your love of raw vegetables in your caption.
If you've ever done this, (or even gone to the next step and deleted your post within the hour!) we understand exactly what you're going through!

We've got you. Here's how an Instagram Planning App can help.
Before you've even gone to the supermarket, you'll know in advance what you're going to post.
You can upload up to 120 images into your own custom gallery and drag and drop them into place. You can visually organise and design what to post for the next few days, weeks, or months in advance.
Plus, you can pre-draft your captions, schedule a reminder to post AND save your most important hashtags right from your smartphone.

 "I knew Plann would be useful for *other* people but I didn't really think I needed it. 
I'm a visual person and I have a pretty easy time envisioning what my feed is going to look like as I decide what to post.
But, OMG! I really love it!"  
Mari Orr – Artist and Joy Spreader
@meandering_mari, 48k followers
Stuck for what to post next? 
Here's 33 great ideas when you're not sure what to post on Instagram.
2. The Art of Instagram Marketing
Don't have a Instagram Marketing Strategy? You're not alone.
We speak to thousands of people using the 'post when I remember' technique and not getting results, here's where an Instagram Planning App will give you a head start right out of the blocks.
By planning your posts in advance you can tell your marketing story in a thought out, visual and strategic way, keeping your key messages top of mind. You can also save up any jokes or funny anecdotes to use at a later time!
Instagram is a special platform, where you connect with others and bring them on your unique journey.  By telling the story of your journey, there are opportunities for thousands of people to fall in love with you and what you do.
Tell the story, create great content and connect with others and you'll find your followers will soon become customers (and you'll wonder how you ever lived without an Instagram planning app in the first place!)
 "Plann has completely streamlined my social media workflow, allowing me to save time on the go, even while paying painstakingly close attention to the aesthetic look and feel of my feed.
It's perfect for small business owners, social media managers, influencers, and anyone trying to up-level the look of their business through social media."
Alisha Johns – Content Creator
@alishylishy, 42k followers
3. Save your hashtags as sets so you can post at crucial times.
Hashtags are a great way to be discovered on Instagram, and it's really hard to think up hashtags on the spot while you're under pressure.
So wouldn't it be great if you could save entire hashtag categories as sets, and not have to fumble around in your notes section trying to copy and paste them all while you're posting?
That's what Plann does, we'll keep your sets of hashtags together with your unique labels to ensure easy posting and help you post them at the right time.
Less stress? Yes.
Time saved? Heaps!


"Whether you're a solopreneur or a social media guru managing multiple accounts, you need PLANN.
Being able to strategize your Instagram account is so important, why?
Because you don't have to scramble for content and you can tell a more articulate story about your brand when you spend time up front planning.
A better brand story = more invested and loyal followers = more sales and conversions. Isn't that what we all want? You need PLANN"
Jaimie Myers – Social Media Strategist
@jaimieemyers, 58k followers
Hashtags a major painpoint?
We have these great resources for you to learn more:
What hashtags to use to grow an authentic following
Instagram hashtags in the first comment?
4. Strengthen your brand.
Your branding says a lot about what you stand for, and your positioning in the market.
Do you invest in your imagery? Do you understand how your branding sets you apart?
Are you a premium brand, or are you a small run-out-of-the-spare room business?
If you want to be a premium business, but your imagery still says out-of-the-garage, an Instagram planning app can give help you see by looking at your overall branding in a single glance if you're on track, or you might need a bit more work.
With Plann you can see instantly if your colour cues and branding colours align, it's laid out directly in front of you for immediate action.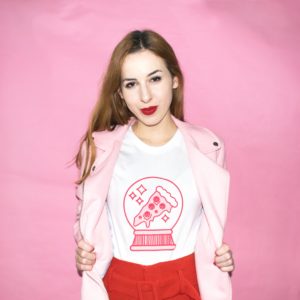 "Plann helps A LOT so I can test out how a certain color background is going to look next to my existing photos.
I also avoid posting two of the same foods right next to each other. So say I took a bunch of different photos of a cake one day, all styled differently, I'd spread them out over the coming weeks to make sure there's variety in my feed.
Plus it always feels good to have photos "in the bank" ready to go like that!" 
Lizzie Darden – Content Creator and Creative Business Owner
@lizzie_darden, 110k followers
5. Spend more time engaging with your community
Let's say you're posting twice a day and scrambling at the last minute, counting for 14 different posts per week.
We previously said that it might take an hour to organise an on-the-fly post but let's imagine for a moment that you're getting pretty good at it and you only take 30mins.
14 posts, 30 mins each.
That's 7 hours a week(!) of social media planning. Holy Mackerel – that's almost a whole day!! …and doesn't include any time spent on the platform actually engaging and talking to your customers.
We'll give you your time back so you can spend the time you've put aside for Instagram actually engaging with your community.

 "My Instagram Secret: If anyone needs help staying organized on Instagram… I HIGHLY recommend checking out my favorite new App PLANN. I am hooked! This App is getting so many great reviews! I am almost booked out for March for Instagram Branding and am recommending this app to all of my clients.
Seriously, it will make your life so much easier!
I am tracking my growth since scheduling my content in advance and am already up 100+ followers from last week!"  
Laine Napoli – Branding Expert
@thebrandingaddicts
6. Manage Multiple Accounts
Running a couple of Instagram feeds, or you're a serial entrepreneur needing to run multiple accounts?
Hats off to you, gosh you're firstly insane and secondly bus!y – so we're going to make your life easier too. With Plann you can choose how many accounts you'd like to manage to fit your 2017 growth plans.
There's even an 'Unlimited' option for you crazy Instagram ninjas needing more Instagram accounts than you can manage!
7. Performance Metrics and Analytics
The fastest way to grow your account is by testing and understanding what works for you and your audience.
Plann has built in analytics that makes it easy for you to see in a single glance the types of posts that bring you the top engagement, comments and likes.
Yes, we'll even tell you when it's your best time to post!
Team that up with Plann's unique 'Best Colour Palette' and 'Best Performing Hashtag Sets' – and you're onto the secret sauce of how to grow your account.

"The analytics are so easy to understand!
I now know all my photos have to be in front of totally stunning scenery, Plann has definitely really helped getting a better structure into my feed!"

Carolyn Materna, lifestyle womenswear
@ROVEbyronbay, 9.5k followers
How does Plann's new Performance Metrics and Anatytics feature help you understand what to do next? Find out now! 
8. It's in your pocket!
You love freedom, you love not being tied to a desk and you'll love that Plann can come with you anywhere.
Instagram can be used anywhere, so there's no reason why your Instagram Planning app shouldn't either.

"Plann has become my Instagram lifeline. Before I started using Plann my feed was all over the place but now, I can see what I post ahead of time and how everything looks together! I love it, I need it, and I have no idea what I'd do without it!"
Keeshaun Derima, entrepreneur
@keeshaunmichele, 500 followers

Haven't reached your Instagram goals yet for 2017?
Plann can help you get there faster, and give you your time back (even on weekends! YES!).
Download Plann now from the iOS and Android stores and get started.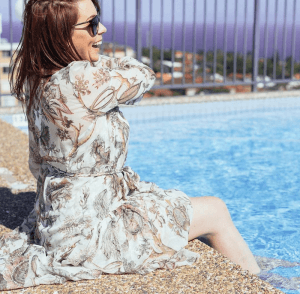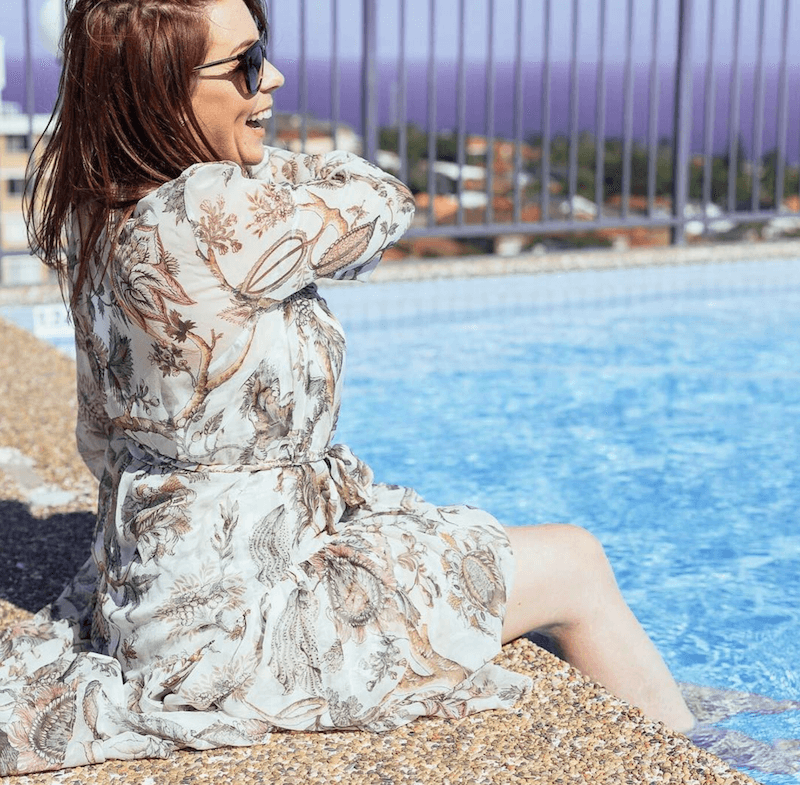 AUTHOR 
Christy Laurence is the multi award-winning founder of Plann, an app she created after watching hugely talented people around the world give up on making an income from their passion due to lack of marketing help.
Plann was designed to help give more freedom and a stronger understanding of Social Media to anyone wanting to create their own business.
Connect with Christy on Instagram @Plannthat