How to plan a lifestyle photoshoot so you don't waste any money
Are you in love with your Instagram feed? Does it feel consistent, on-brand and a true representation of who you are? Instagram is now the first and most important touch point for most bloggers – it is your networking tool and lead generator that will scale your business. You want to be excited about sharing your brand values and message with stunning imagery. So when it comes time to invest in taking your personal brand to the next level with a lifestyle photoshoot, you want to get it right, and feel confident with the images you are putting out there.
Here are 5 tips to make sure your personal brand shoot is consistent with your business identity and looks uniquely you on Instagram. Getting organised will ensure you don't waste any time/money on the day, so you get the most bang for your buck while looking fab at the same time!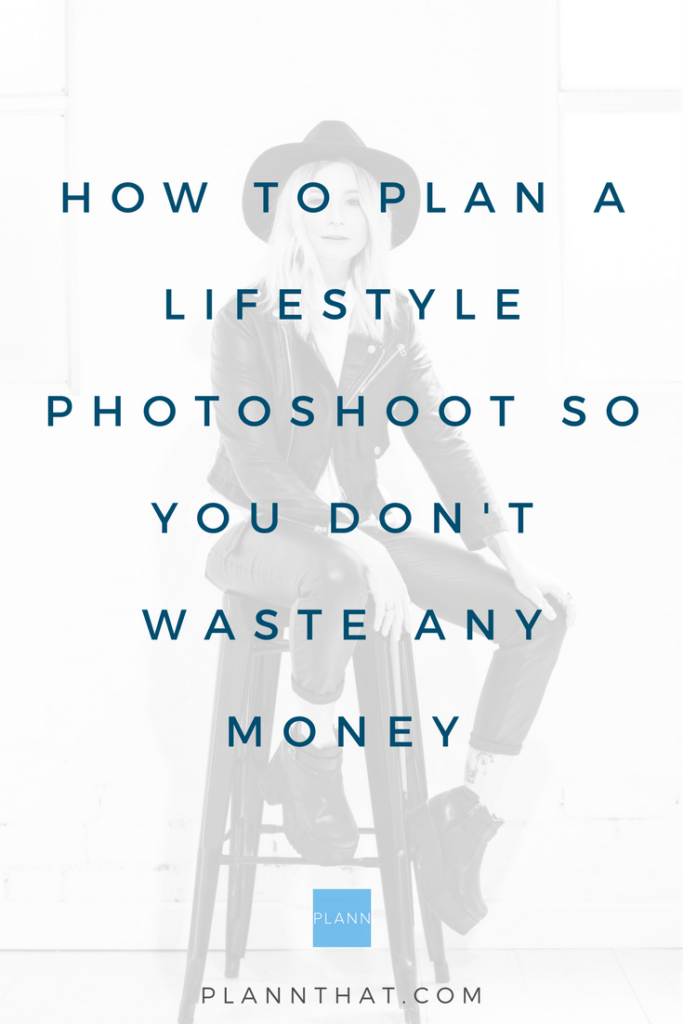 1. Create a Vision Board
As an entrepreneur you more than likely have a vision board for where you want to take your business and its goals. Now it's time to translate that into a Pinterest board where you can collect and curate ideas for your lifestyle photoshoot.
Is there a celebrity or influencer that you have been told you look like? Or someone's style you admire? Start by searching for them and find professional portraits of them that you love. For me, I'm attracted to actors with red hair such as Emma Stone, Julianne Moore, and I have been told I look like Amy Adams, so I collected images of them along with shots where I liked what they were wearing and make up styles. Pinterest is great at suggesting other images you might like – it can become a rabbit hole but is lots of fun once you get into it.
2. Style Guide
From your vision board you will see a pattern has started to emerge – there might be certain colours that stand out, or lighting style. Begin to create a brief and style guide from your vision board for your lifestyle photoshoot with these headings:
–Colour Palette – choose two to three main colours then your neutrals. For example:
• Emerald, Navy, Bronze – with black
• Baby Pink, Lilac, Silver – with white
• Different shades of blue – with white
–Locations – create a list of ideal locations for your shoot
–Styling – what look you are going for, sleek city chic for business coach or relaxed boho for health and wellness?
–Hair and Makeup – reference images for the hairstyles and makeup you want
3. Styling
From your style guide you now have the look you are going for. From here the key wardrobe pieces you should have are:
* The perfect pair of jeans
* Simple classic tee
* Flattering dress
* Jacket (can go with dress and jeans)
* Textured or detailed top
* Silk cami
* Stylish skirt
From your basics consider having a few statement pieces that really speak your personal brand and style – for me I love bright coloured 70's embroidery and statement earrings. This is the look that speaks who you are!
4. Hair and Makeup
"I don't wear much makeup, I prefer the natural look" – says everyone. When you are taking all the steps to create the perfect lifestyle photoshoot you don't want to be disappointed when you get the photos back to notice your hair isn't right or the light has washed out the definition of your cheekbones. I always advise my clients to get their hair and makeup up done either with a makeup artist on set or you can get it done at a makeup counter, and hair at a dry bar. Trust me, it will make a huge difference and impact in the photos and you will feel fabulous with a boost of confidence.
5. Locations
From your vision boarding and style guide you will have some ideas in mind for where you want to do your shoot. It is best to go and visit these locations at different times of day and take some snaps on your phone to show your photographer to see what will work best.
Now you have nailed the elements that make for a perfect personal branding and lifestyle photoshoot put them into a shot list and be sure to include what you are going to wear for each location, and exactly the shots you want to achieve for your social media.
Meet with a couple of photographers you have in mind before you book to make sure there is a connection and they have an understanding of your business and goals. You want to feel comfortable with your photographer on the day so they can bring out your authentic self.
Ready to take your personal brand to the next level on Instagram? Download Plann now from the iOS and Android stores and get started instantly.
You May Also Like
Mastering The Flatlay in 5 Easy Steps
7 Steps to Ka-Boom Your Instagram Feed with Flowers
Hello Prue!
Prue Aja works with industry leading professionals and entrepreneurs to create consistent stylised personal branding photography and video to take their business to the next level.